I love string lights year round, but outdoor string lights at dusk in the summer just makes me especially happy! They add such a pretty festive glow to a backyard or patio on a late summer evening, don't you think? Many times when I'm in search of string lights for an upcoming event, the local stores I go to have only one strand left or the color or style I don't want. To save a little time, I looked around online for string light sources so I'll have better luck in finding them next time when I need them (FYI, I also found a great set of industrial lights recently at Costco!).
So just in case you too are looking for string lights this summer, here are some online sources for a variety of string light styles (and some outdoor inspiration), below! Enjoy.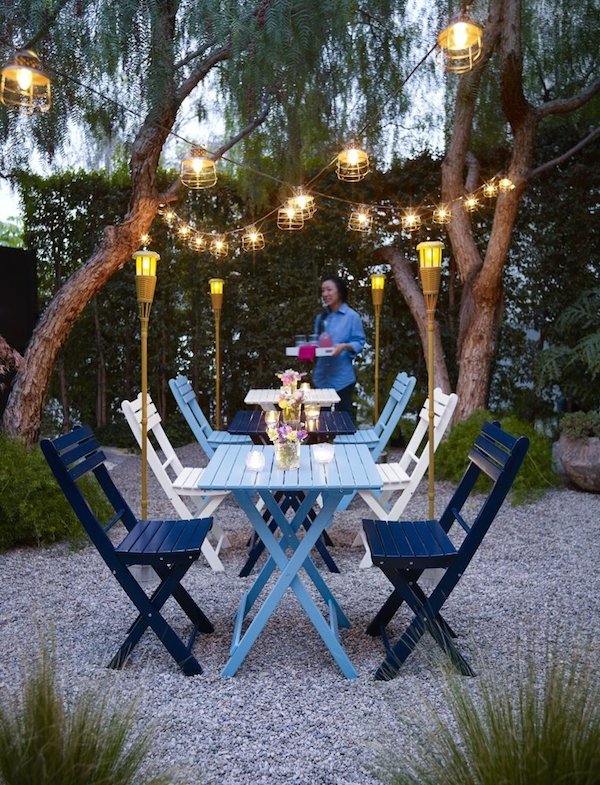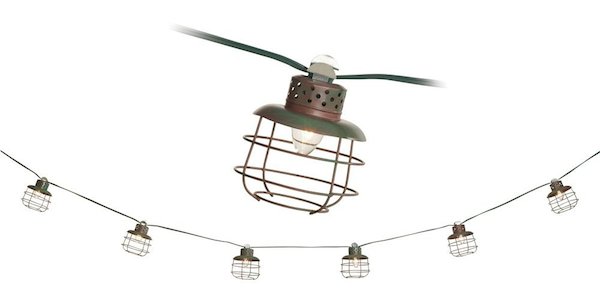 Do you use outdoor string lights at your house?
Related Posts:
Exterior Lighting: Charming Outdoor Lanterns
How to Add Personality to a Small Outdoor Space (my guide on eBay)
7 Tips for Creating a Peaceful Outdoor Retreat