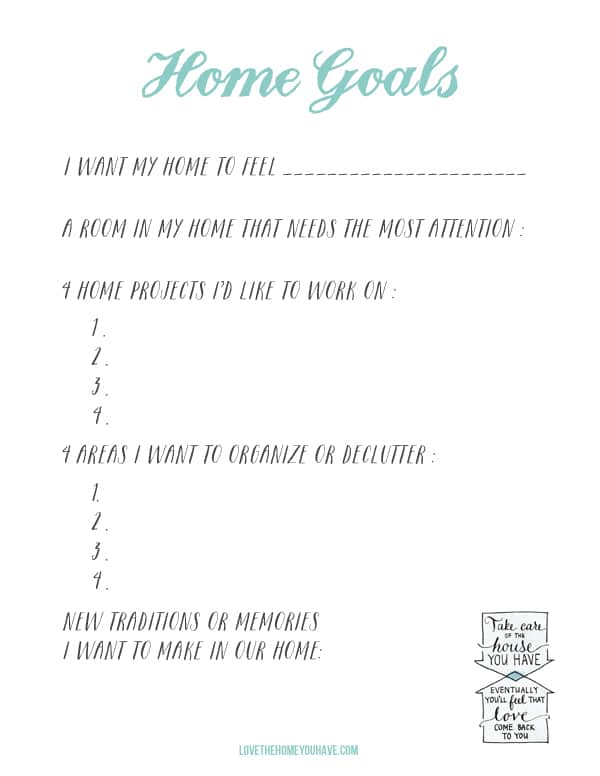 Many of us think through and set personal goals at the start of each year, but do you make goals for your home? I do! Every year I think about how our home might impact our life in a positive way. I think about what matters most to us as a family, how our home projects and budget might be best spent to meet our goals, and how our home might be updated to both protect our investment as a structure and even more importantly, as an investment in the well-being of our family.
Each year I post the Home Goals worksheet here on The Inspired Room to help you think through and plan what matters most. It's easy to get overwhelmed by our project list, isn't it? I find a simple home goal sheet like this really helps me to start thinking realistically, and helps me to to zero in on the most important elements to our family in our home this year. It's also really helpful to keep on hand (perhaps in a notebook) to check in on your progress or as a reminder of your goals throughout the year.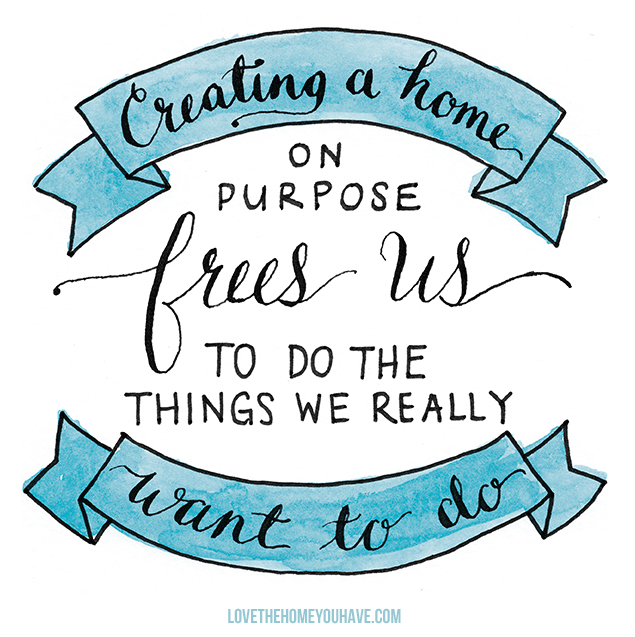 As a first step in planning, I find it is also really helpful to define your main purposes for your home. Once you think through what you hope your home will help you accomplish this year and what you dream about achieving through your home (a place of rest, a safe place for nurturing your family, a place to gather friends and family, a place to invest in hobbies or a home business, your sanctuary from the stress of the world, etc), it makes specific goal planning much easier.
I think creating a home with our purpose in mind keeps us grounded, inspired and content right where we are! You can read more about finding contentment with your home in my book, Love the Home You Have.
Download and print a copy of the Home Goals worksheet and Home Purpose sheet (pictured below) for yourself via the links listed below:
Download Home Goals Worksheet here
Download Home Purpose Statement Worksheet here