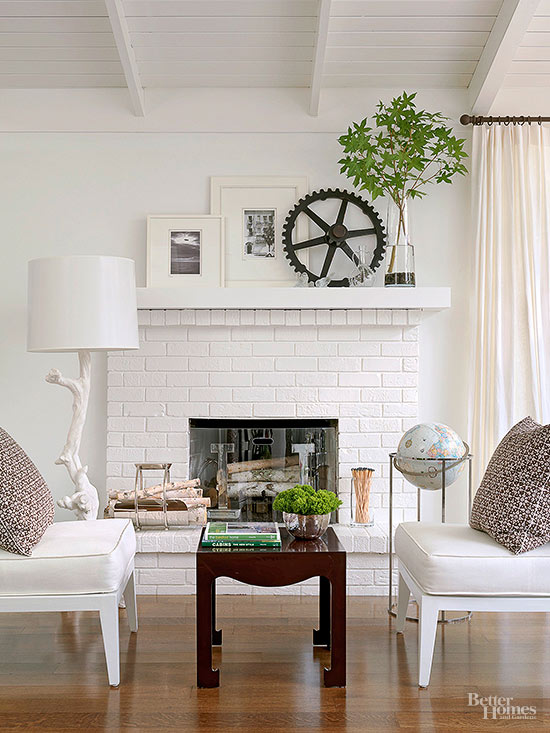 BHG
We are so excited to have two fireplaces in our home, one in the basement and one on the main floor. The lower level fireplace is brick and was already painted white (by the previous owner), you can check it out in the post I did yesterday (shown below).

The Inspired Room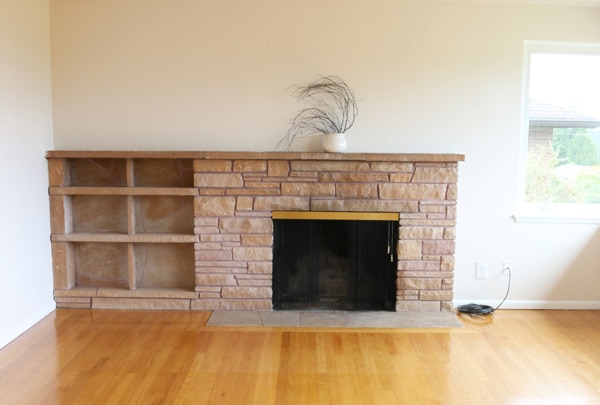 The upper level fireplace is stone, you can see it above.
I'm not sure yet what we are going to do with our fireplaces, especially the one on the main level. I don't mind stone, but it just doesn't feel right to me in this case so I'm exploring our options. We could paint, white wash, add trim and built-ins or completely redesign the size and shape. The options are endless, well, endless within the boundaries of our budget and ability to change or enhance it :).
I've been gathering fireplace inspiration so I thought I would share ideas with you today. Some would work for our home, some wouldn't, but I thought you might enjoy these ideas anyway!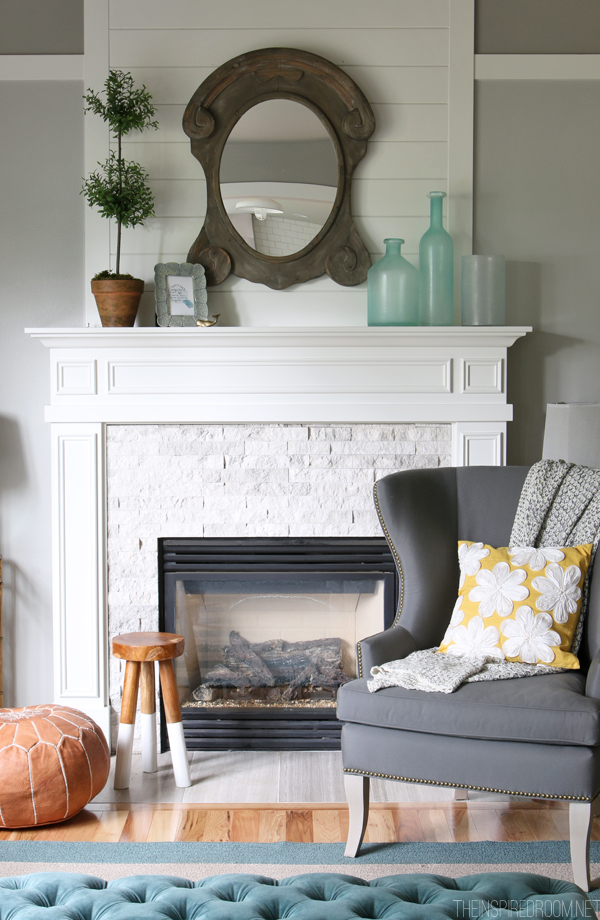 my last home (see the before and after here!)
Beneath My Heart
Julie Blanner
Crisp Architects