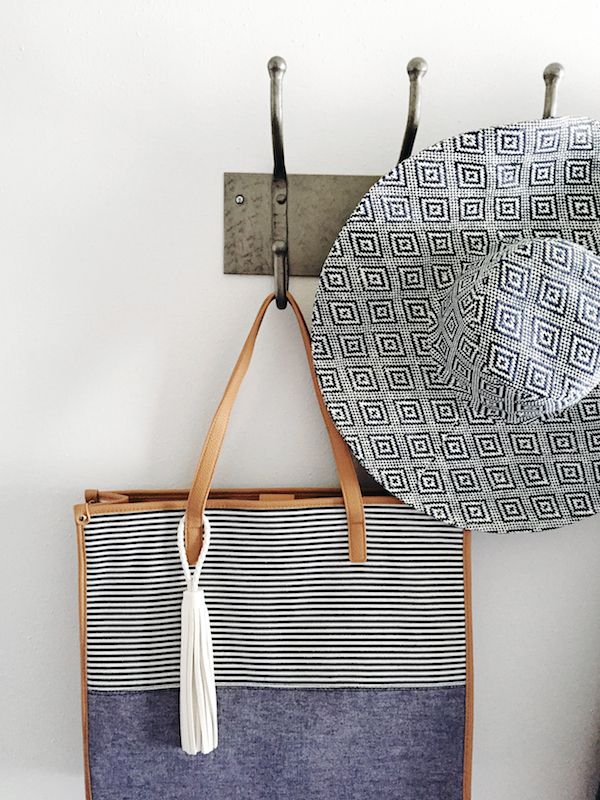 Do you have DESIGN CHAOS SYNDROME?
How to declutter when too much sparks joy
There are plenty of things we tend to hang onto in our home that we know is just unnecessary clutter. The problem those of us who are home and decor lovers face (I'm guessing you are a probably home-lover since you are here at The Inspired Room) is we also tend to have too much that might not look exactly like clutter because it sparks some measure of joy.
If we are overwhelmed by stuff, we might be hoarders of junk or simply very disorganized. Let's be honest, we might be both of those things. But while I'm not a hoarder of dead cats, or ugly trinkets that clearly do not spark joy, I tend to keep too many things that actually "spark joy" now or might at some point.
At least I used to keep ALL THE THINGS. I'm working on overcoming that tendency, in spite of myself.
Sometimes in our efforts to create a home we love, we aren't sure yet what actually sparks joy, or we don't want to let go of what might spark joy down the road or at least be of use to us in the future.
Home-lovers might have an extra challenge that perhaps would not qualify as true hoarder-status, but it might need an intervention nonetheless. It's called DESIGN CHAOS SYNDROME. And yes, it's a THING even if it's not a technical one.
What exactly is DESIGN CHAOS SYNDROME?
DCS tends to be complicated and impacts people who:
love many beautiful things
are indecisive or lacking in focus
aren't sure what their design direction is
loves many styles and colors and patterns and neutrals
don't have a clear plan or purpose for their home
recently moved
are in the middle of remodeling
hope to remodel or move someday
are in transition in any way
have had more than one style or size of home
have piles of extra decorative pillows and accessories
shop at yard sales and fill their garage with future projects
love to buy craft supplies just in case the urge to craft ever strikes
have a long list of projects to get to that require spray paint or slipcovers
would rather get something new to decorate their house than file and shred papers
would rather shop or look for pretty ideas than actually declutter those bins
enjoy pinning organizing ideas to Pinterest more than completing actual decluttering tasks
are perfectionists and procrastinators
love to start new projects and have several going on around the house at all times
have a small house but a lot of things they love
have a big house and plenty of room for things that sparked joy
have so many things going on, even things that spark joy, they can't keep up with it all
If any one of those qualities or situations describe you (or maybe all of them and more) you are likely struggling with more than just ordinary clutter, you might have too many things you love or not enough time or space for everything you love.
Can you see how any of those tendencies or the resulting pile ups of stuff can cause you to be overwhelmed? I have ordinary clutter issues, too, don't get me wrong. I can pile up papers with the best of them. But I definitely feel the impact of the design-related issues. If you do too, you (and your house) might have DCS (design chaos syndrome).
It's a THING, but the good news is YOUR STUFF doesn't have to OWN YOU. I finally had an epiphany and realized why I had so many issues. I wasn't lacking joy, I was lacking focus. I totally get that you should keep things that spark joy, that's a helpful concept, but I could have JOY SPARKING everywhere and yet still couldn't seem to keep up with, declutter, organize or streamline ALL THE THINGS.
Y'all. The struggle was real.
I wrote Make Room for What You Love because I want to help people who struggle with ALL THE THINGS. The ordinary obvious clutter, the design-related clutter and everything in between.
The book actually isn't even about sparking joy or interior design or even only for design-lovers, but it is for anyone who just feels overwhelmed and wants to refocus and simplify their home and life.
I hope this book won't just tell you what to do, I hope it will also speak to your heart so you'll be inspired with hope of lasting change and results you can see and feel.
Today is the official release day of the book and I'm so excited for you to read it! 
Order Make Room for What You Love at Barnes & Noble or Amazon!
While I still don't have it all together, at least I know where I'm going and have a plan to get me there. It feels so good to finally have strategies that actually work for me and my home, instead of my habits working against me! Whatever your challenges are, this book offers encouragement, hope and realistic tips to help you get where you want to go.

* The giveaway is now closed and winners were contacted. *
My friends at DaySpring kindly offered The Inspired Room readers a giveaway to celebrate the launch day! Yay!
I think this gift bundle sums up perfectly how I feel as I'm writing books. I'm sharing my heart, stories and solutions with good friends like you who resonate with the real purpose, joy and challenges of making our home our sanctuary. Thanks for being such an encouragement to keep on sharing!
Dayspring is giving away 5 sets of the adorable items in the graphic below (I have them and they are really cute). Five winners will be contacted on May 5 and will need to provide a U.S. address for DaySpring to ship the prize pack!
Home is where you are welcome pennant // Good friend good book mug // Journal set
If you are ready to SIMPLIFY ALL THE THINGS, you can find more info on the Make Room For What You Love book page.
Order Make Room for What You Love at Barnes & Noble or Amazon!