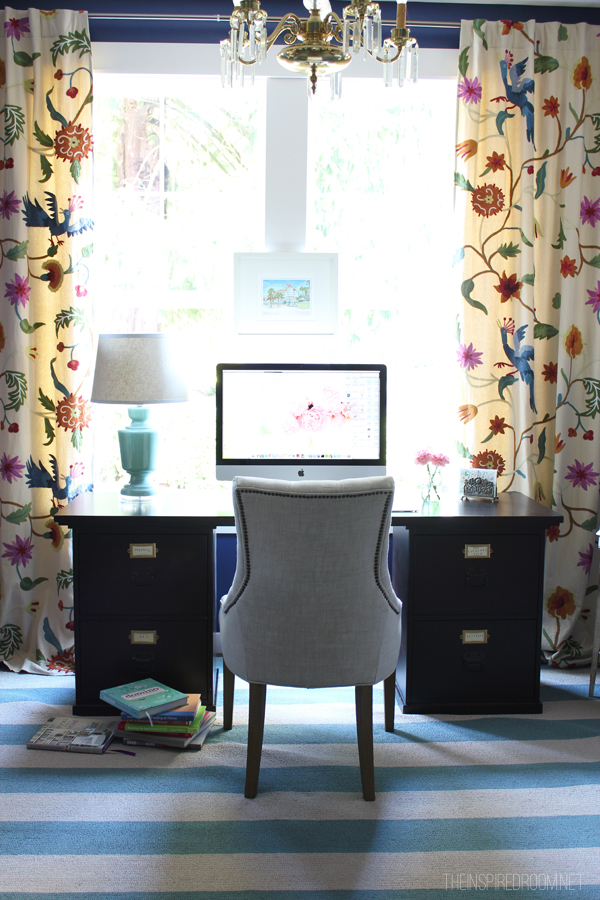 My office in my last home
Right now my house feels a bit disorganized, like I'm moving in to my house all over again. Ugh :) It's not quite that bad (thank goodness) but we have been hauling a lot of furniture and boxes down the stairs and making a big mess of our basement, so I'm definitely having a few flashbacks of moving.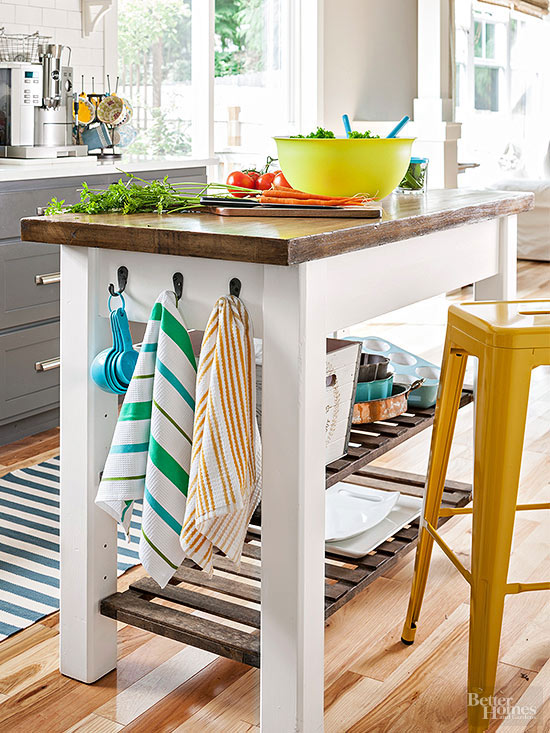 My kitchen in our last home via Better Homes & Gardens Magazine
The mess is all for a good reason, though. Besides the kitchen being unsettled and getting ready for the remodel, I decided to swap locations of my office and the guest room. The re-purposing of those spaces is what set off some recent chaos. Sometimes creating a little chaos first is necessary, though, to get a home or room organized in the most efficient way.
The new office space will make much more sense for my needs and we'll get a guest room as a part of the switch, so I think overall it will be a win-win! I'll share more design plans and progress in those spaces, soon.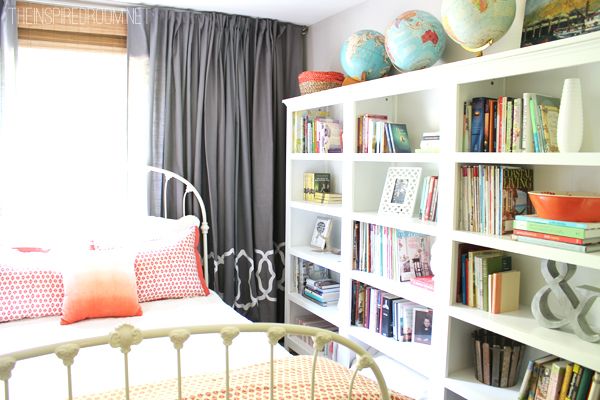 My guest room in my last home
I'm really on a mission to get this house set up in the most efficient way. I feel like I have been making slow progress, but at the same time I think we'll be moving faster on our design updates and remodeling than in any other house we've lived in because we are so determined to get settled and organized as quickly as possible.
It's going to feel great to feel more on top of things in this house. The sense of being more settled and organized is what I miss the most about my old home, hands down!
I am so excited to see this home come to life. Sometimes the visual picture in my mind (or on my inspiration board) of what the finished and organized space will look like when I'm done is what motivates me to press through the mess. Well, that and dreaming about all the cute organizers I will use to corral everything I need in each room :).
Happy Friday!
You'll find some of my favorite organizing supplies here in my new home organization shop!