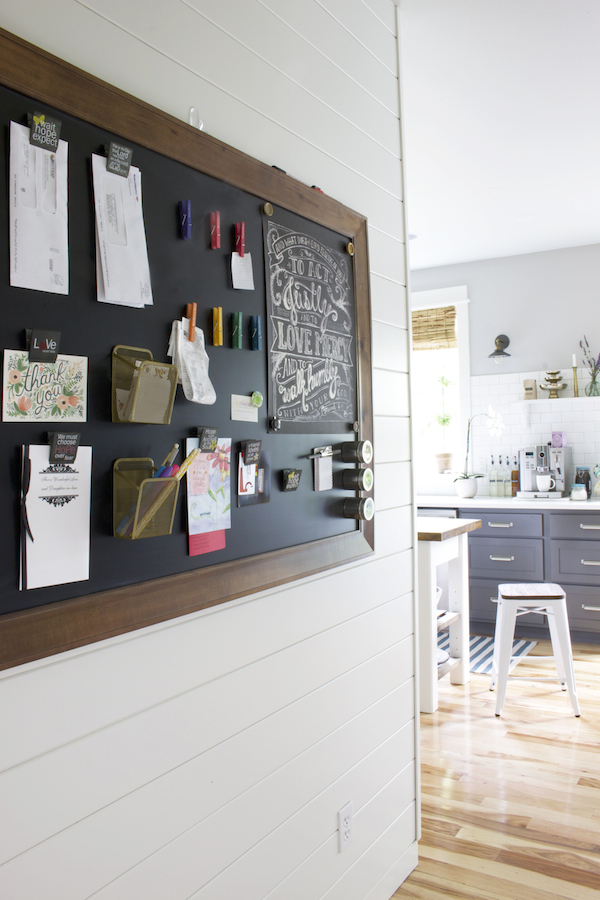 A glimpse of my 'finished" old house inspires me to not give up!
I know spring cleaning is "a thing" people like to do, but I think fall and organizing should also go together. I feel extra motivated in September to begin organizing ALL THE THINGS. I love to organize my house in the fall because we are in more of a routine, I am inspired for my house to feel more inviting and cozy inside, and because there's only like 102 sleeps left before CHRISTMAS! Don't worry though, I won't talk about Christmas just yet :).
Even though I'm really inspired for fall organizing this year, I'm honestly also feeling extra DISorganized about all the things around me right now. I feel like I'm always stepping over or dismantling more than I'm putting away. Many rooms and areas in our house have had to be in disarray for quite some time due to the work being done on our house inside and out.
I'll spare you the list of issues, but it's all a part of the process. It's not going to be perfectly neat and tidy until it's finished. And the dream of finishing is why we started our projects in the first place. We know it will all be worth it to us in the end; we just have to be patient on the way to the finish line.
Many other seasons of life feel like that, too. If you want to chase your dreams (build a house? maybe write a book? build a business?), you've got be willing to go through all of the steps make it happen. Even the not fun steps. You may have to stare at a blank slate, declutter everything first, or even dismantle what is not working for you at various points along the way (the not fun part) in order to build or restore it to more beautiful than it was before (the fun part). It's definitely not always a pretty process and can be slow going to get through the chaos of it all, but finally reaching your dream or goal will be worth it.
You guys, have I mentioned lately how stinkin' excited I am about my kitchen remodel? We've been happily selecting our cabinet styles and this week we'll finalize the cabinet layout, too. Then we can order our cabinets so they will arrive in time! I'm not only looking forward to a having a cute and clean kitchen, but I'm looking forward to being able to have drawers that won't accidentally fall on my feet when I pull them out. It's the little things, you know?
Are you in the middle of some fall disorganizing?
Sources and FAQ:
Wood Framed Chalkboard (similar) / Days of the Week Magnetic Clothespins (similar) / Magnetic Pencil Cups (similar) / Chalkboard Print / Kitchen Sources / White Metal and Wood Stool / Paint Colors / Shiplap Info / Flooring FAQ



If you need a little extra nudge or helpful motivation to declutter and simplify your home and life, I wrote a newly released book called Make Room for What You Love (written as we were moving from our previous and more orderly house)! It contains all the tips and encouragement I have found helpful to motivate and encourage myself to form new habits and get my house in order. I hope it will inspire you, too.