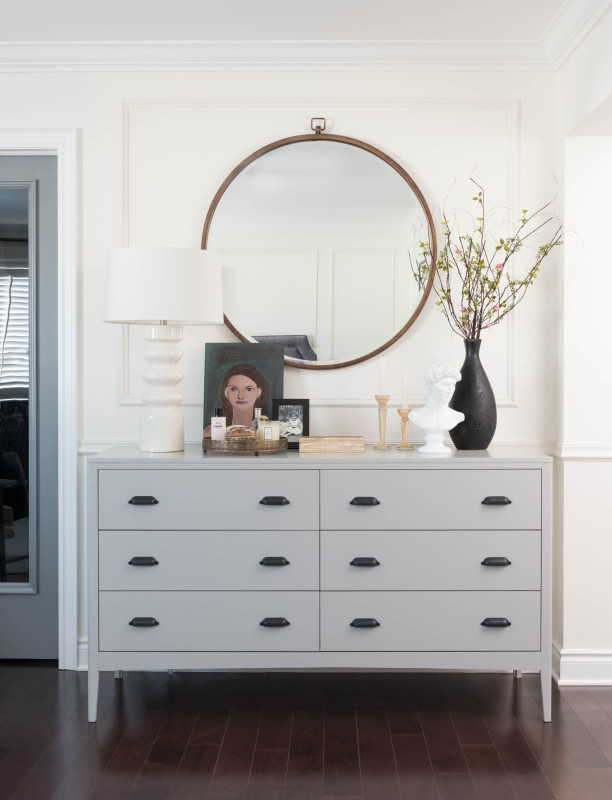 Vanessa Francis
Greetings! So confession time. The round window that was supposed to be installed in our kitchen last week wasn't on the truck as expected, so it wasn't delivered and is not in my kitchen. Needless to say, I WAS BUMMED! But we are expecting installation this week. Delays seem to be the story of my life! No projects have moved along as quickly or smoothly as I'd like.
But as I've said before, delays often produce a better result and I've found that to be true with our kitchen project on more than one occasion. More details to come, but we should be back on a roll soon with exciting progress to show you as we enter the phase where more interesting things start to happen.
Meanwhile, one reader mentioned in the comments of our round window post that round mirrors can accomplish a similar look for those who may not want to install an actual round window. Such a good point! Round mirrors are one of my favorite accessories to add a circular shape, reflect light, and add interest in a room.
True story, I probably have a dozen mirrors (many of them are round) sitting on the floor and against walls just waiting for all the remodeling to be done so I can finally hang them on the walls. 
Today I thought we'd "reflect" (see what I did there?) on some of my own round mirrors and offer you inspiration for how round mirrors can add pizazz to a room (and might even impact your space as much as a new round window)!
Photo from my book The Inspired Room / Mirror: HomeGoods / Lamp / Dresser (click here for similar, mine is out of stock)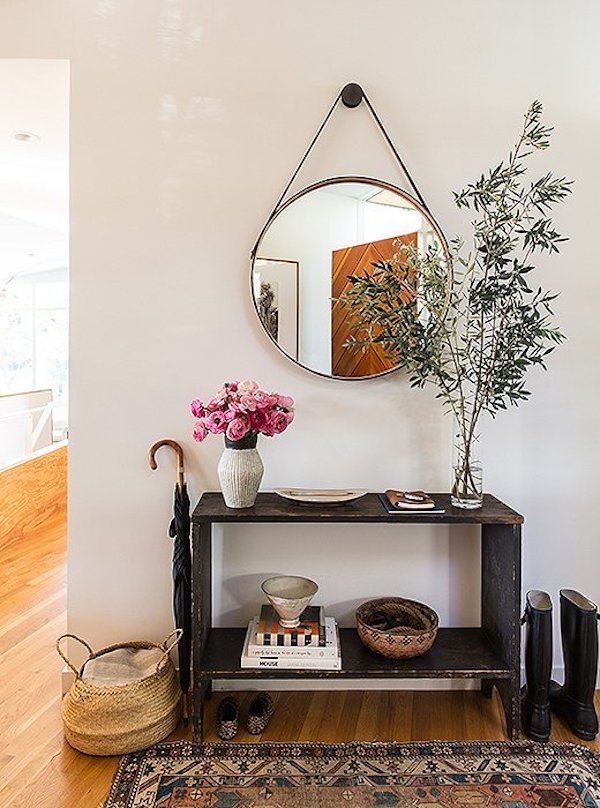 Jessica de Ruiter / Photo: Nicole LaMotte via Remodel.io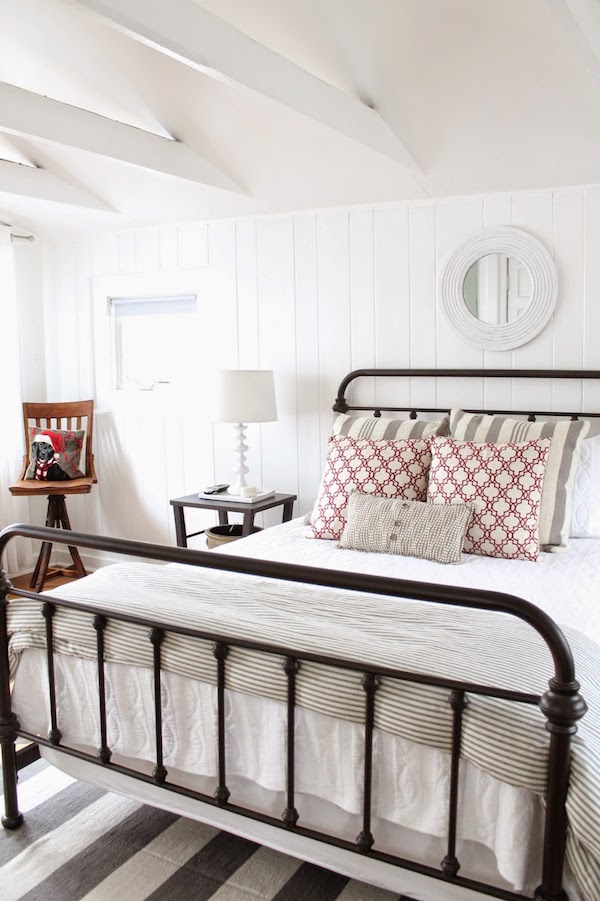 The Picket Fence Projects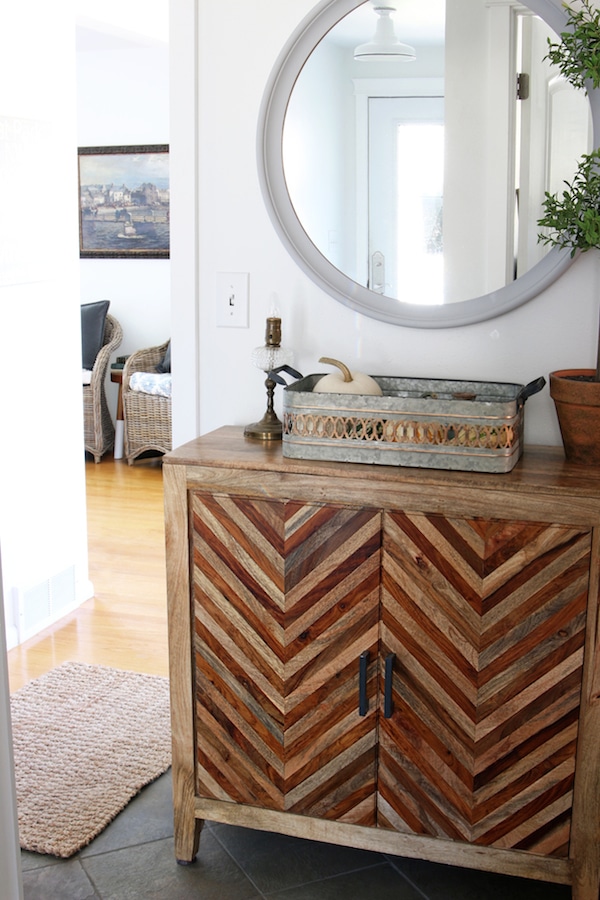 The Inspired Room /Mirror: Ikea / Cabinet / Light: Barnlight Electric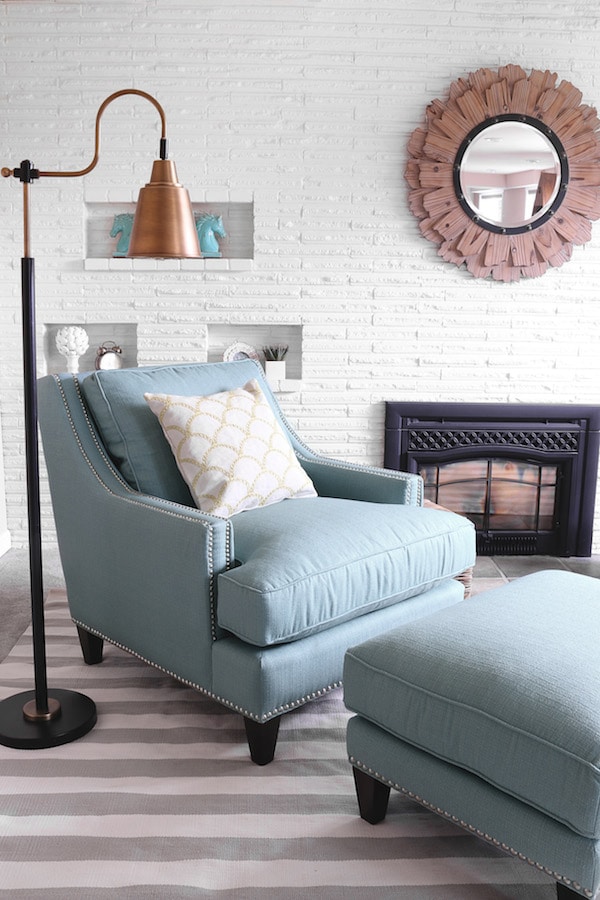 The Inspired Room / Mirror / Larson Nailhead Trim Chair / Lamp (sold out) / Striped Rug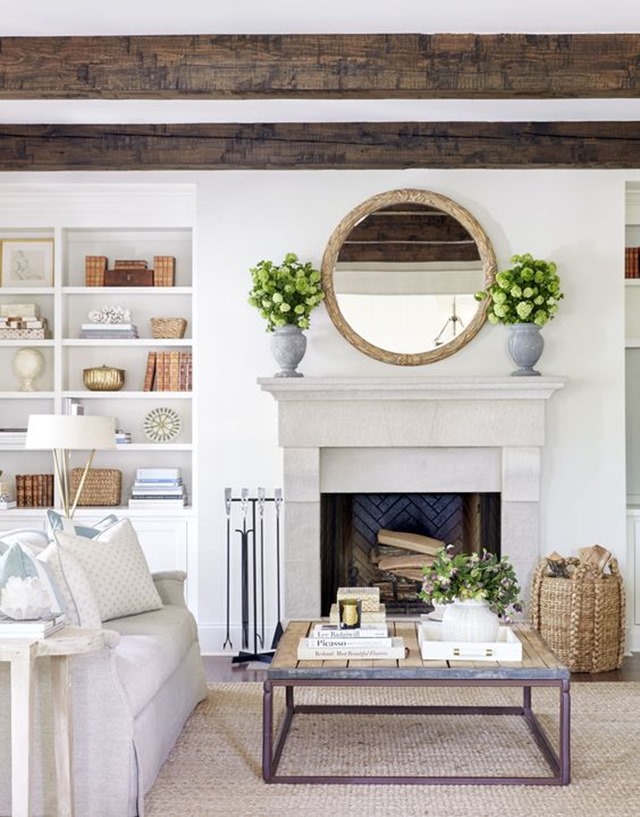 Sarah Bartholomew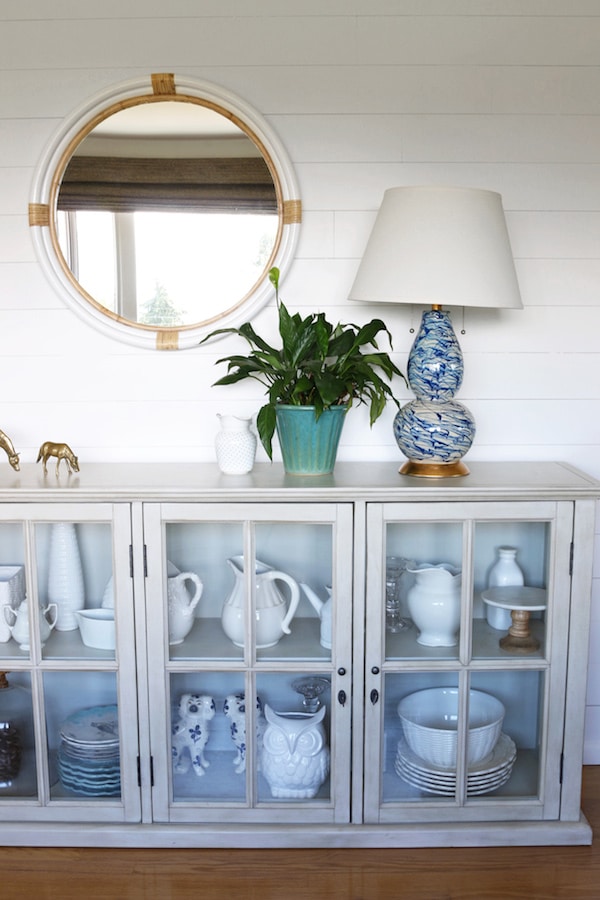 The Inspired Room / Mirror / Lamp / Cabinet: RH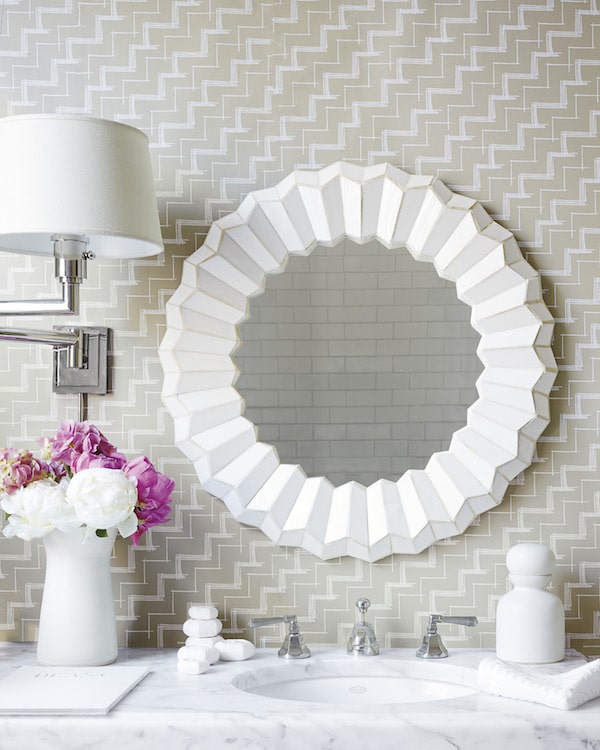 Serena and Lily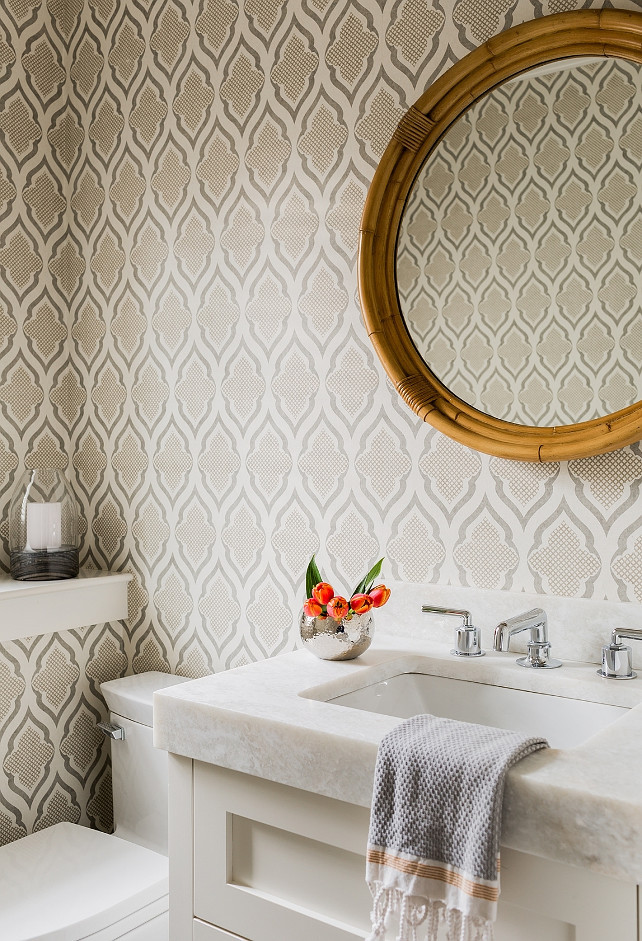 Jennifer Palumbo / Montara mirror

Serena and Lily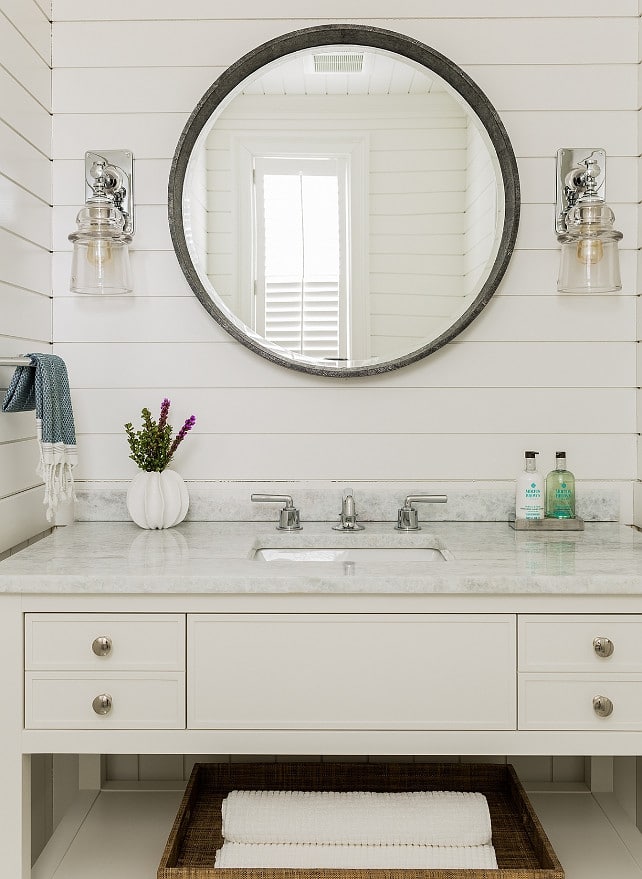 Jennifer Palumbo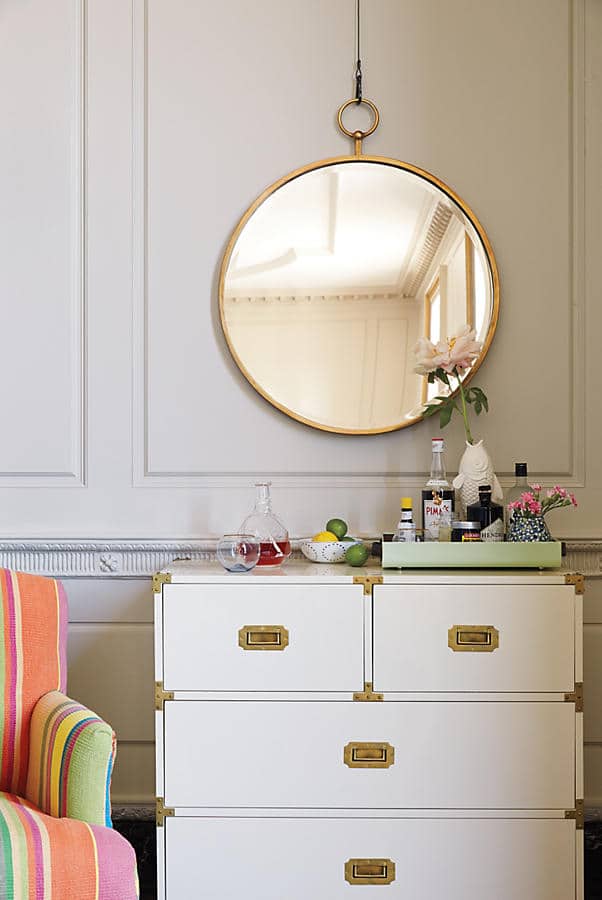 Anthropologie
Bay Head Beach Bungalow by Chango and Co.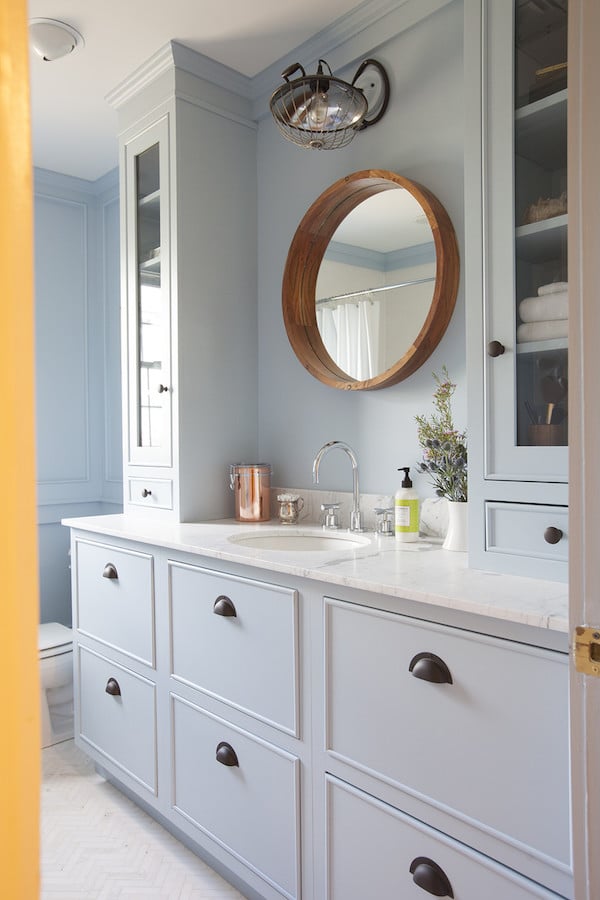 Lonny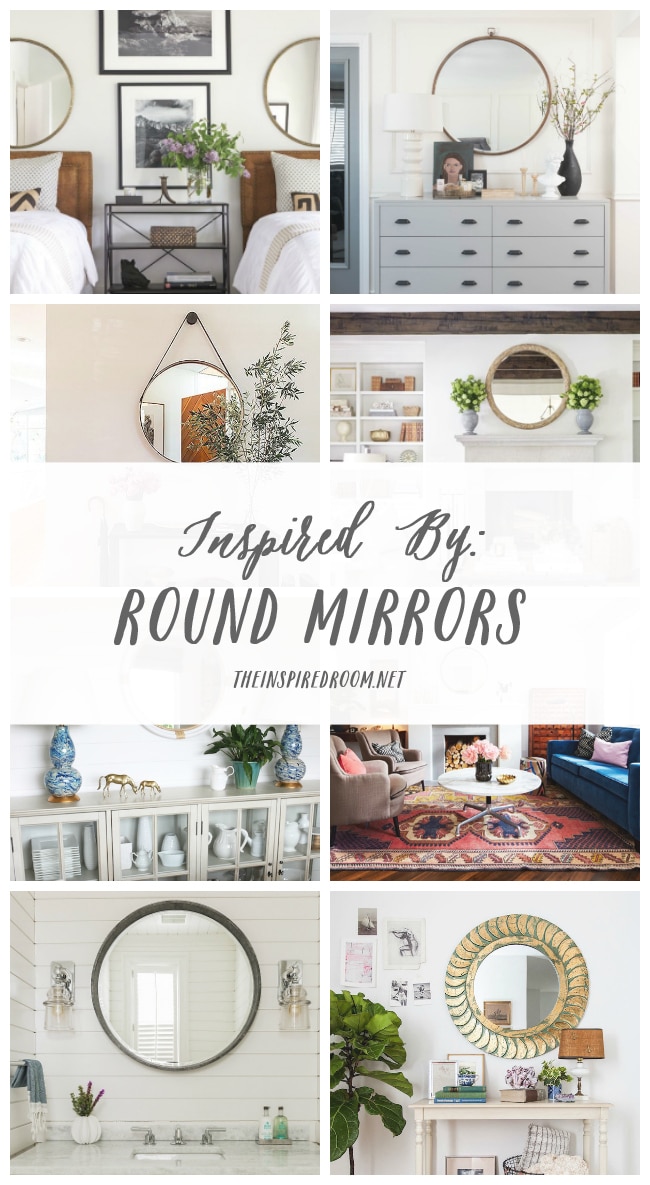 Come back tomorrow for a fun seasonal announcement!