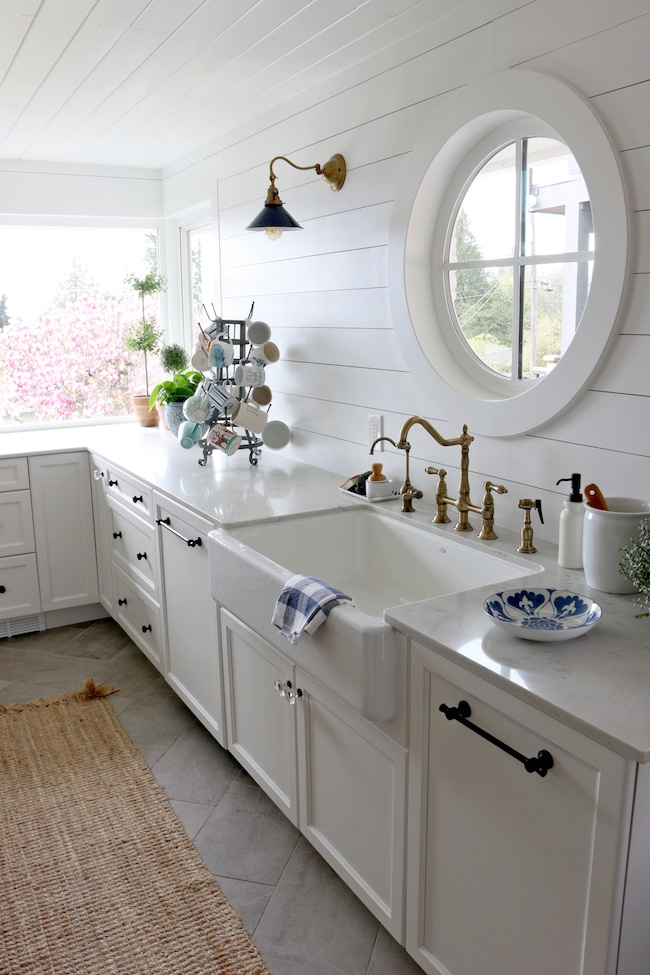 When we were remodeling our kitchen, I dreamed about how beautiful it was going to be to see our pink and white magnolia tree in bloom outside our kitchen window. I have to say, it's just as lovely as I imagined it would be to gaze at these blooms as I putter around the kitchen. The flowers won't last long, but I've been savoring each moment of their beauty.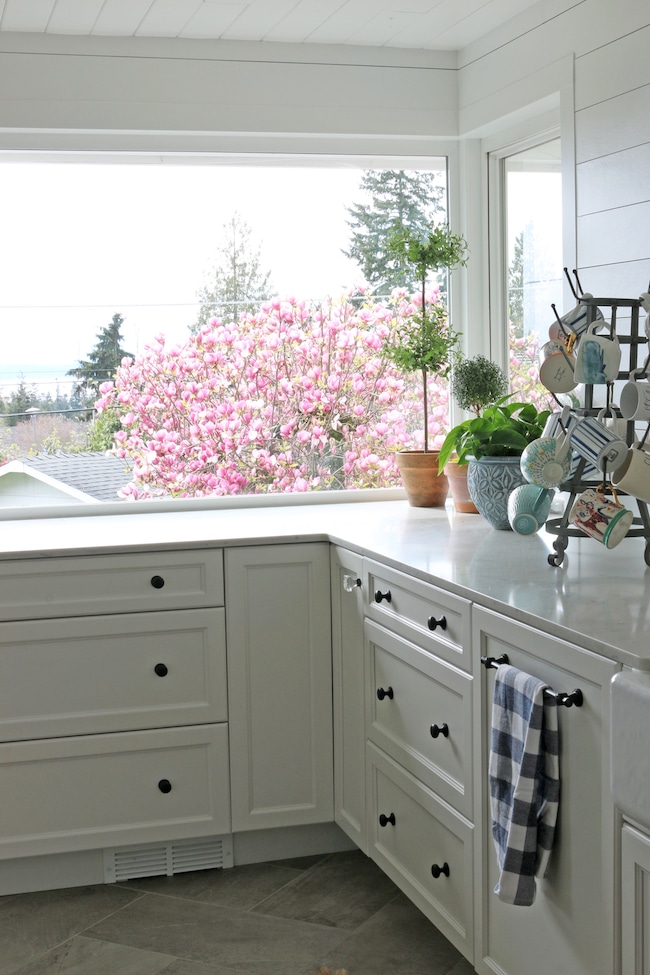 All of the trees in the backyard are starting to fill in and spring is all around us now. I can hardly wait to smell all the lilacs in bloom. I'll be heading out to cut a big bouquet for my counter soon!
Yesterday the sun even came out. It was SO WONDERFUL to feel the warmth again, we definitely needed that dose of vitamin D. I think the trees and plants were really happy with the sunshine, too! I'm hoping for a few more days of sun, fingers crossed.
I discovered that my giant new kitchen sink is perfect for watering. I can bring in the smaller plants and set them all in the sink together for a good soak and drain as needed. Then after the plants are put back I can swish any mess away with the sprayer and polish up the sink so it's all shiny again. That's the best part of puttering in the kitchen, shining up the sink!
Speaking of plants and sunshine, this weekend I bought some potted herbs for the kitchen. I'll be getting them set up today in new pots (I'll show you in a future post), it's going to be wonderful and so convenient having fresh herbs on our counter! I'm also planting some pots outside.
As I was bringing new plants into the kitchen yesterday I had to smile at Jack's sweet little face waiting for me through the door. Puttering, pups, pink blooms and plants. These are my simple joys, this week, friend. Simple joys.
What are you up to today?
Find my Kitchen Sources here.