I thought it would be fun today to show you 7 things I'm loving lately!
This enameled cast iron cookware is on sale this weekend! We have one of the Dutch ovens and love it.
2. My new black and white custom address plate! It just arrived and I love the charming curb appeal it adds.
3. Every once in awhile I consider buying a fancy espresso machine again! I've been using this percolator or this glass pourover coffee maker lately and enjoying those, but sometimes I do miss the snazzy machines that do it all. I've been eyeing this machine for quite some time and it's on sale right now…or this one looks nice! If you're a coffee person, what do you use to make your coffee?
You can find all our coffee making favorite accessories right here.
4. These cute patterned cloth face masks. Great deal for sets of 5 or 10! I ordered several for the family and got free shipping!
5. My new aqua oven mitts. Our oven mitts had seen better days. It's the little things, right?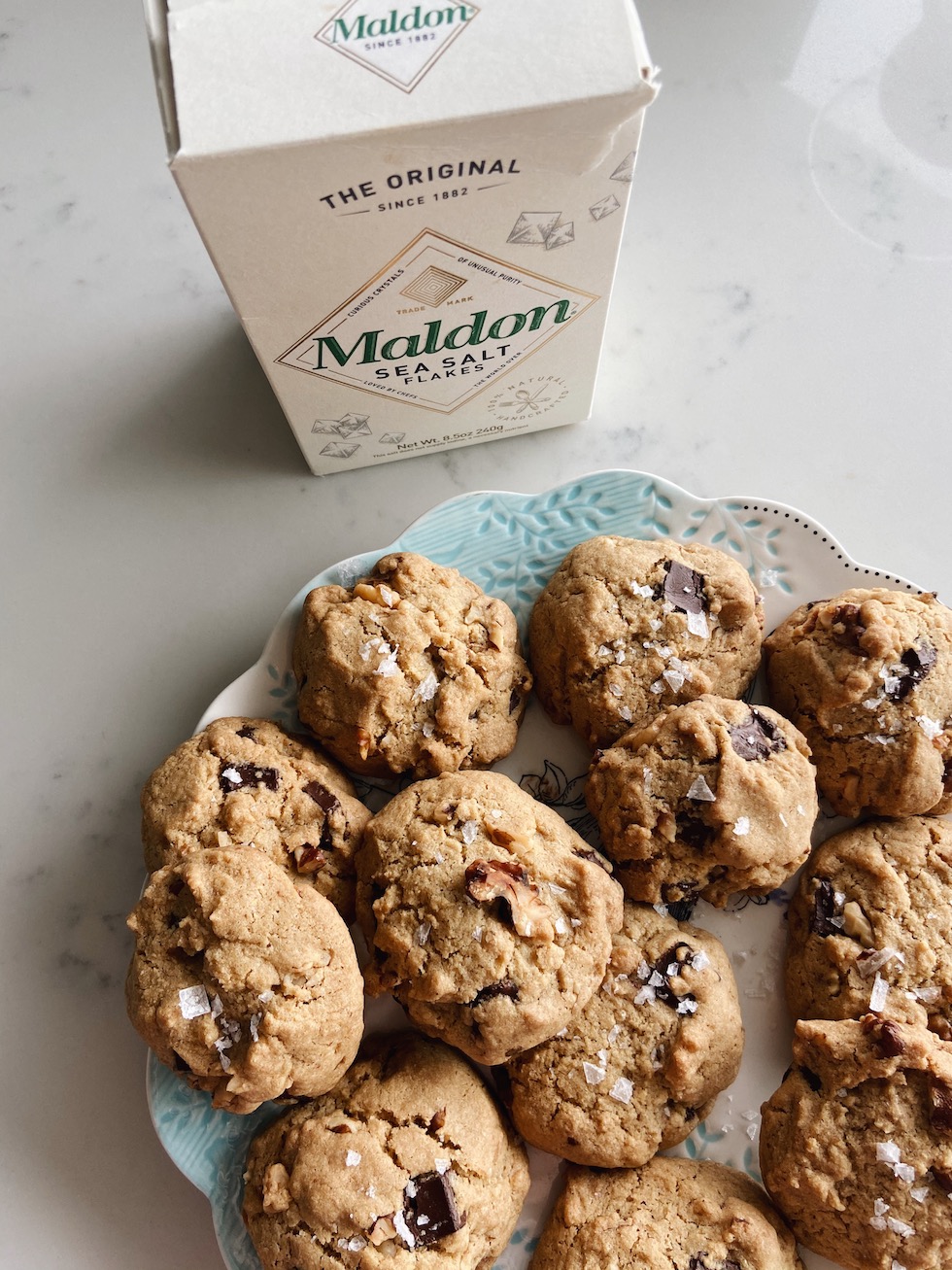 6. Still loving this vegan gluten-free chocolate chip cookie recipe! We may or may not make them like once a week. Lol! Have you tried them yet? The sea salt flakes are a must!
7. I've been crushing on this wingback chair forever. Pottery Barn has 20% off armchairs this weekend, among other great sales and free shipping! Click here to shop
---
The Inspired Room on Instagram