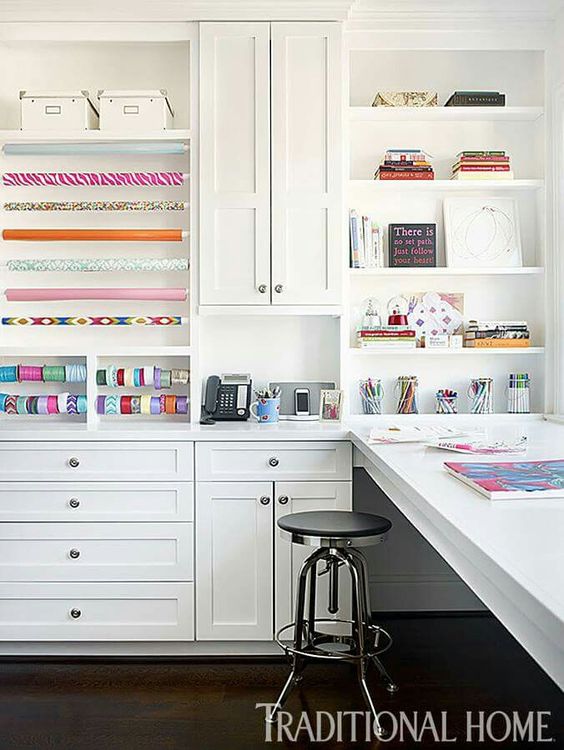 Who's wrapping gifts this week? I think it's more fun to wrap packages when you're organized with cute paper, ribbons and wrapping accessories. We use an old dresser as our wrapping station! Where do you keep yours?
A few quick gift wrap storage tips:
Use a small rolling cart to store crafts and supplies! This cute white cart would be handy for anything, really!
Use the back of a door. You could hang an over the door hook, use a old garment bag, or even a fancy gift wrap storage unit like this!
Corral wrapping paper in a simple waste bin to keep them together.
Use a dresser! We converted our old entry dresser into a gift wrap station. It's made it so easy to quickly wrap up a pretty gift and know we have what we need all in one spot.
We made a little video showing how we organize our gift wrap dresser–watch the video below! (See photos and more ideas below, too!)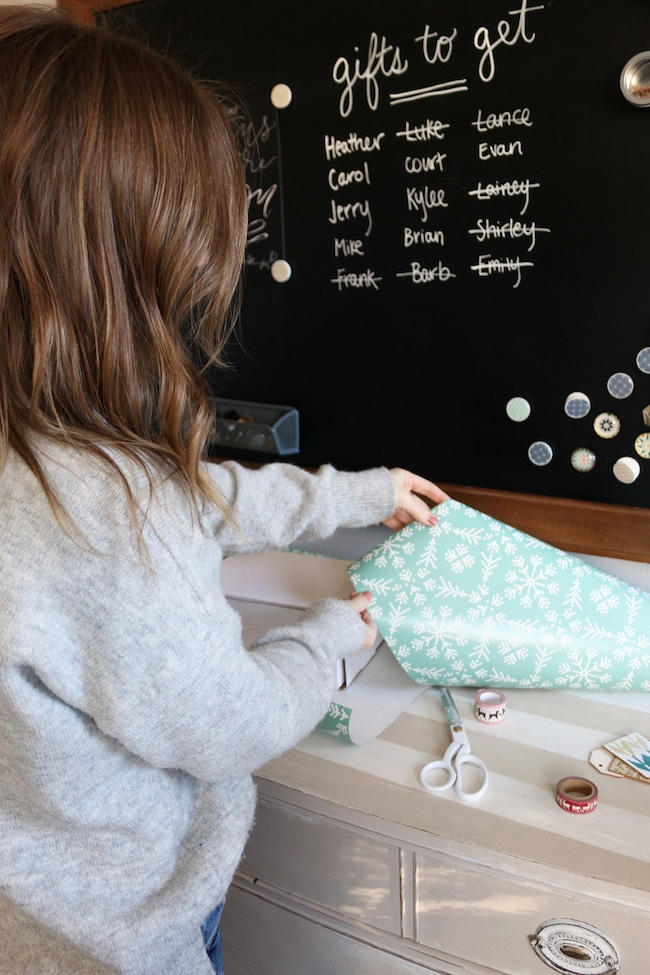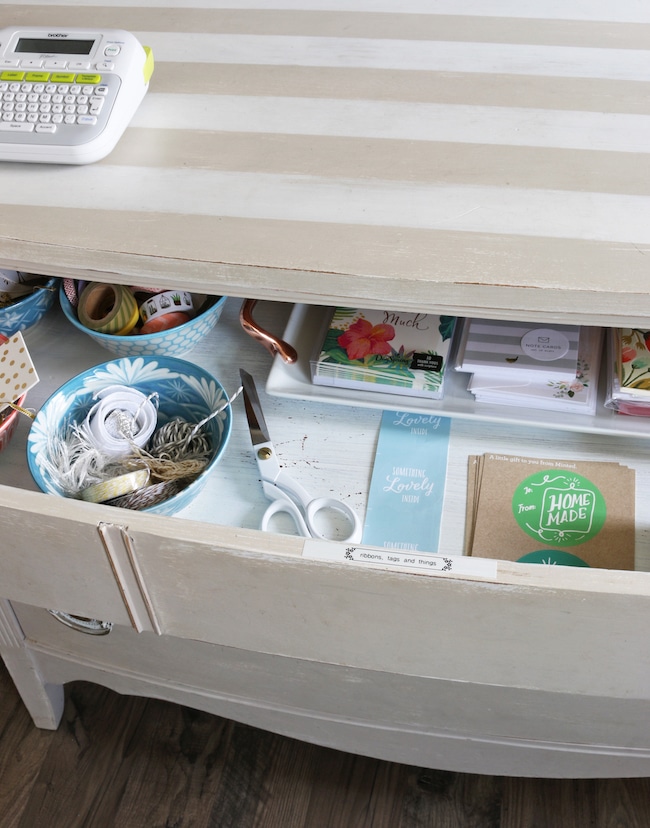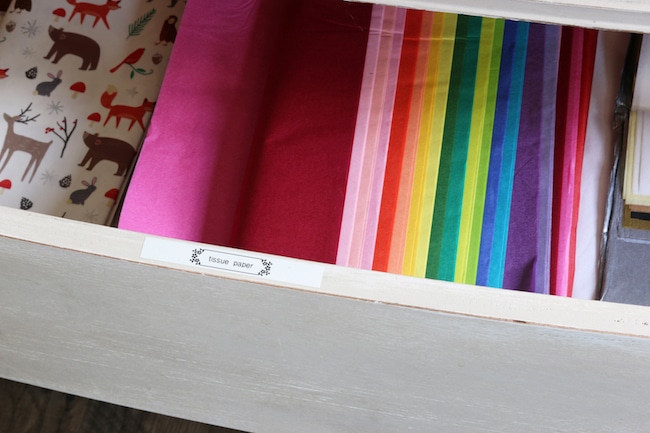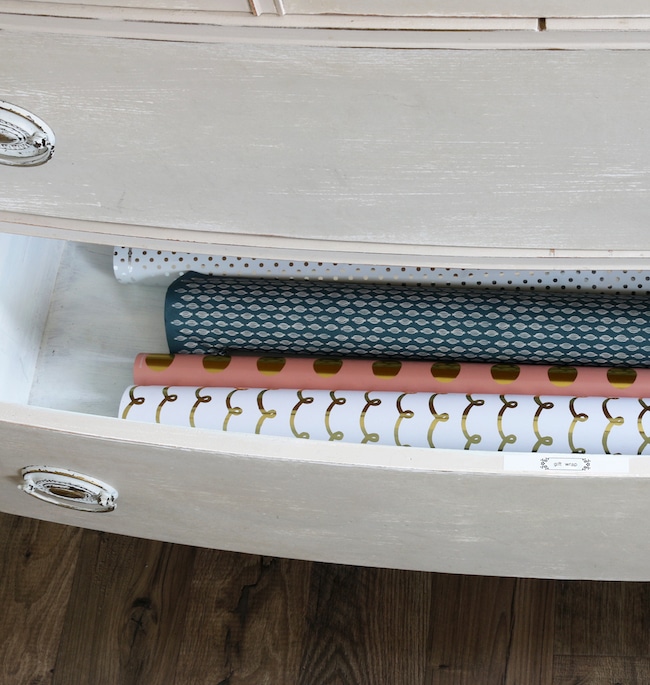 Speaking of gift wrap…there are some adorable gift tags, ribbon, wrapping paper, gift bags and boxes HERE if you're needing some!
If you're still shopping (same!), don't forget to peruse our gift guides for everyone for ideas!
More inspiration on The Inspired Room:
Organizing Craft Rooms + Wrapping Supplies
Creative Studios and Craft Room Organization
Simple Christmas Gift Wrapping with Kraft Paper