We had one home years ago that had lilacs in the yard, but they rarely bloomed. When we moved into this house in the fall six years ago, I didn't know at the time what an incredible array of flowers would arrive the next spring! Every new bush or tree that bloomed was like an exciting discovery! The happiest moment was when the lilacs bloomed. Purple, pink and white ones.
The scent flowing through the house and yard makes me so happy every spring. I wish they lasted longer, but I love to bring them inside so I can savor their beauty and scent as much as possible. The purple and pinks are finished blooming and the white ones are just winding down, but I thought you might enjoy seeing them before we move on to my other favorites: the peony, hydrangea and rose seasons.
Do you have flowers in your yard? Please come post your spring and summer flowers and gardens in our TIR community, it would be so fun to see them!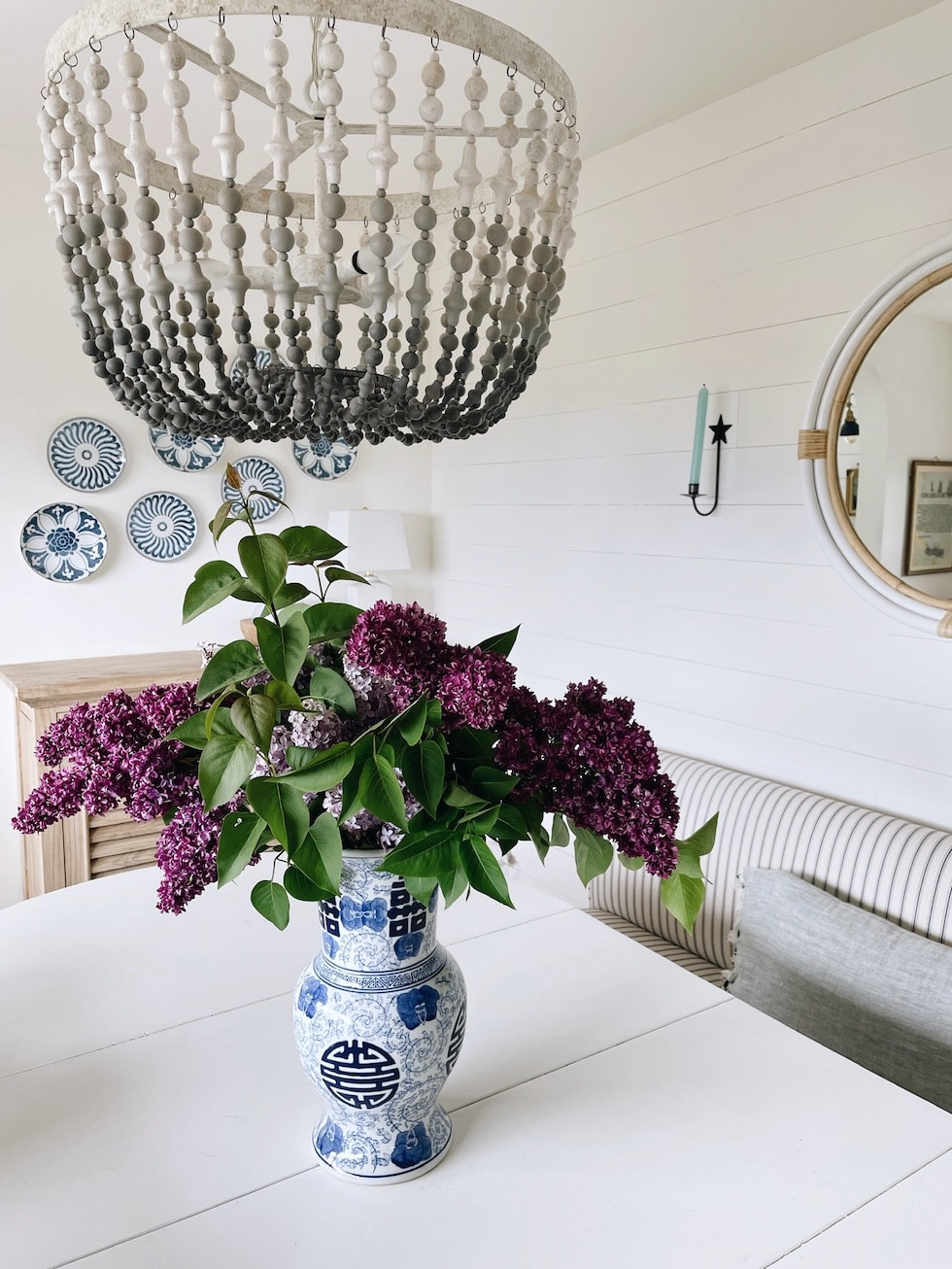 More on The Inspired Room:
Garden and Outdoor Room Inspiration
Happy Plant Spray for Your Home and Garden
Recent Posts:
A House That Feels Like Home (+ My New Indoor Outdoor Rug)
Life Lately: Scenes from Around Our House
The Best Secrets for How to Mix Patterns in Your Home

Click HERE to subscribe to my free newsletter!
---
Click HERE to follow The Inspired Room on Instagram // Click HERE to follow The Inspired Room on Facebook
Click HERE to follow The Inspired Room on Pinterest
Join my free Facebook community here (ask decor advice, share your home and get inspired!)