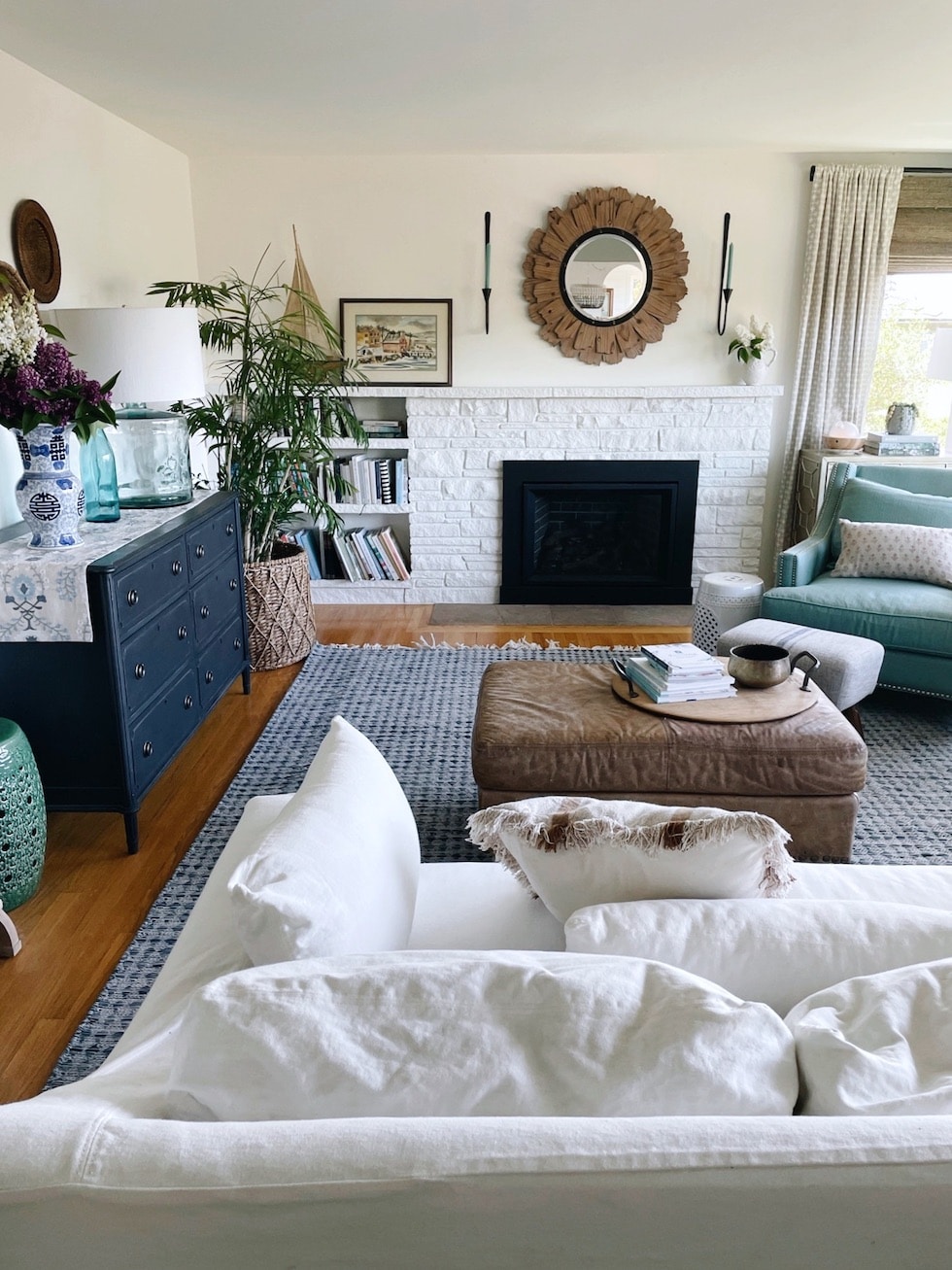 It's definitely feeling like spring around our house, but even more so, it feels like HOME! We've lived in this house for *almost* six years now, can you believe it? I've never lived anywhere longer than six years, so it's a really good feeling to be so settled and have had so many seasons in this place. It continues to nurture, surprise and delight us in unexpected ways. We are also settling into our rhythms here. It's not all perfect, of course, life never is — but this space feels more and familiar with each season. It feels like home.
We are surrounded by so much natural beauty this time of year! On a sunny weekend there are often dozens of boats sailing on the water and the scent of lilacs and salty air flow in the breeze of our open windows. There are so many things we love about living here that I might have overlooked in the real estate listing photos, or simply not known would impact us so greatly when we first saw this home. I think every home has its own special elements and a more lovely life can be lived anywhere as you get to know and care for your home and surroundings.
The longer we've lived here, the more it is starting to feel like "us." Each new season brings more clarity to the vision I have for it as well as the type of house it is and wants to be. Right now, I'm bringing in more 'summer cottage by the sea vibes" than I ever have before. It just feels right.
I can't wait to show you more, but I mentioned in my Life Lately post that we got a new rug in our living room! I wanted to share more details on it today.
The rug we chose is HERE.
We love it because it's indoor/outdoor for durability and easy cleaning. It's like the perfect pair of jeans. It acts like a neutral that will go with everything, but the blue also adds a happy and grounding feel to the space!
We also got this plush rug pad to use underneath, which makes it extra cozy and so it does not slip around.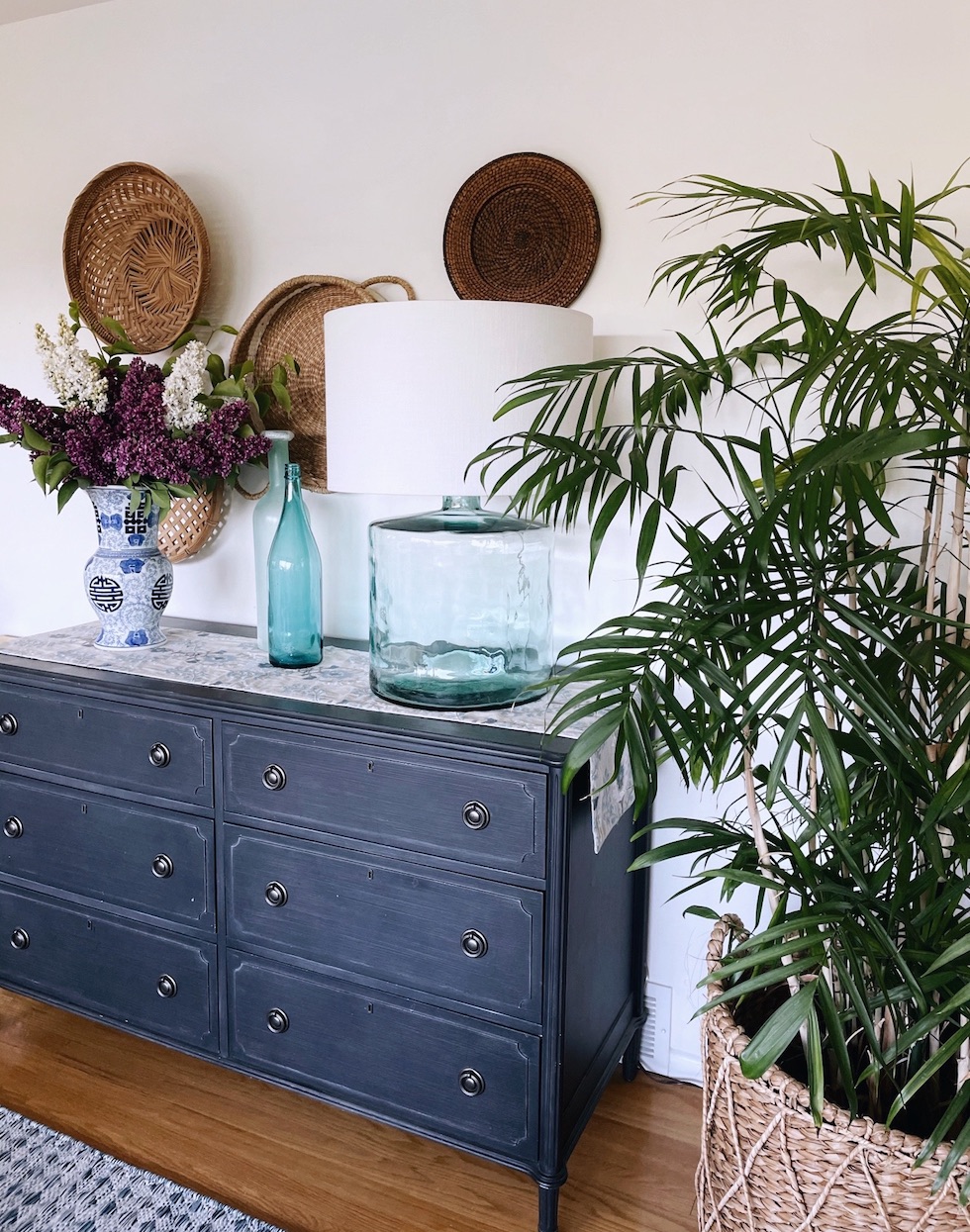 Hope you're all having a great week!


---

You're invited to follow me on Instagram where I share more scenes from daily life, in-the-moment home updates and encouragement to make your home a sanctuary.
Also be sure to subscribe to my newsletter so you'll never miss a post and will be in the loop on everything you can't find anywhere else.
More Posts on The Inspired Room:
How Do You Keep Your House Clean with Dogs?
My White Slipcovered Sofa and FAQ
Our Home Decor Sources and Latest Finds
The Secret to Finding Your Style and Feeling More At Home Where You Live
Lively and Lived in Living Rooms
10 Tips for Styling Large Living Rooms (+ Other Awkward Spaces)