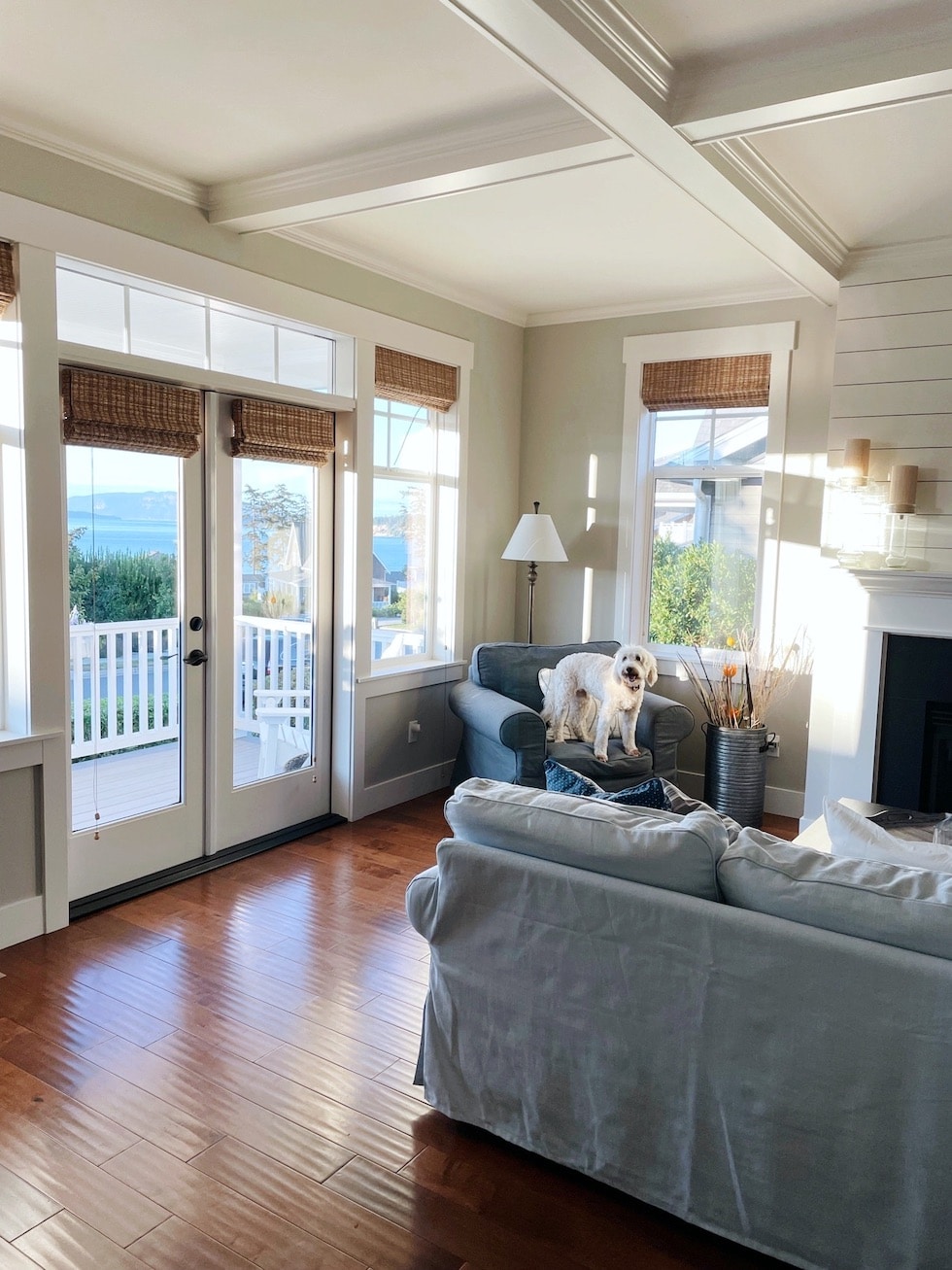 Now that we have our new home, I'm so looking forward to getting into my fall nesting rhythms! We are sad to be saying good-bye to our old home, but couldn't be more thrilled to have found such a cozy place for this next chapter of life. We'll be moving our furniture and belongings in over the next couple of weeks so I can't wait to start puttering and making this our home.
One of my favorite rituals year round is my morning coffee. I don't drink a lot of coffee, just a little bit every morning. I could easily replace it with tea, especially in fall! I love a good Chai tea. For me the ritual of a hot drink in hand on a chilly fall day always starts the morning right!
My daughter Courtney was here at our new house yesterday so we thought it would be fun to invite y'all over for a coffee chat! It was so neat to have so many of you over to my new home (virtually, of course) to be a part of our very first time making coffee in my new home. We were able to share some of our favorite coffee making supplies and tips and chat a bit about our new home.
While I (sadly) didn't get a chance to post on the blog about this get together before we went live, if you didn't see the invite on social media or our Amazon page or weren't able to be there, you can still catch the replay!
Click HERE to watch the replay of our LIVE on Amazon!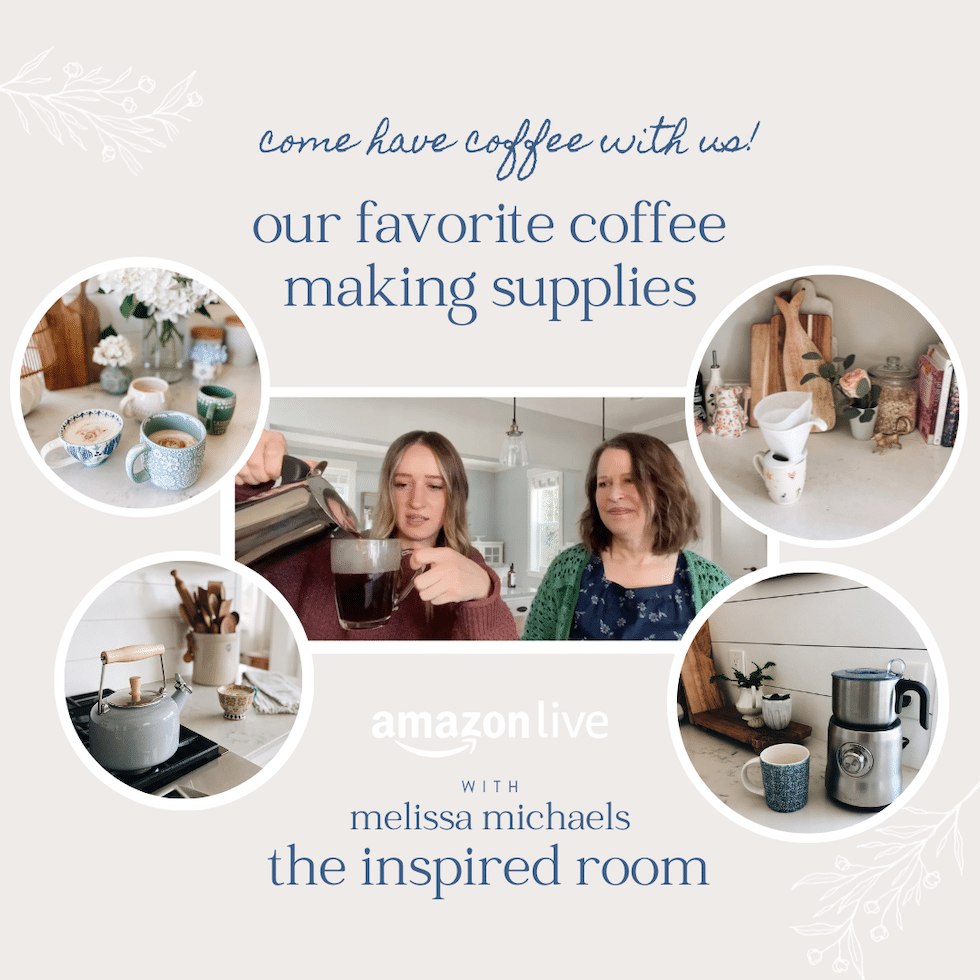 It was so much fun to open our home virtually that we want to do more of these LIVE get togethers. I will try to announce future get togethers in my newsletter / blog and Instagram / Facebook in advance whenever possible, but another way to make sure you will be a part of these virtual chats would be to FOLLOW my Amazon storefront here. All of our lives can be seen there and will be saved for replays at the bottom of the storefront. You can also find a schedule of our upcoming lives there (whenever we begin to schedule them in advance) as well as shop directly for our favorite Amazon home products, decor, gadgets, etc.
Kylee and I also recently did a live video (from her cute new kitchen!) sharing Simple Tips for a Less Stressful Move. You can watch the replay HERE. We chatted about each of our moves and shared some must-have things we use that make moving so much less stressful. The tips apply to home organization too, even if you're not moving!
We have lots of ideas for other topics we could chat about in our future Amazon live videos. Ten favorite cozy decorating ideas? Organizing small spaces? A round up of the best seasonal pillows? Favorite throws and rugs in plaids and stripes? How to make a pretty autumn door basket? Our best cleaning tools and hacks for a clean enough home? Feeling at home in a small apartment? My girls and I have our creative wheels are turning for ways we could invite you over to each of our homes for these live get togethers. We hope you'll enjoy them as much as we will.
You can FOLLOW The Inspired Room Amazon storefront here— all of our live replays will be saved to the bottom of the storefront.
Happy Fall Nesting!