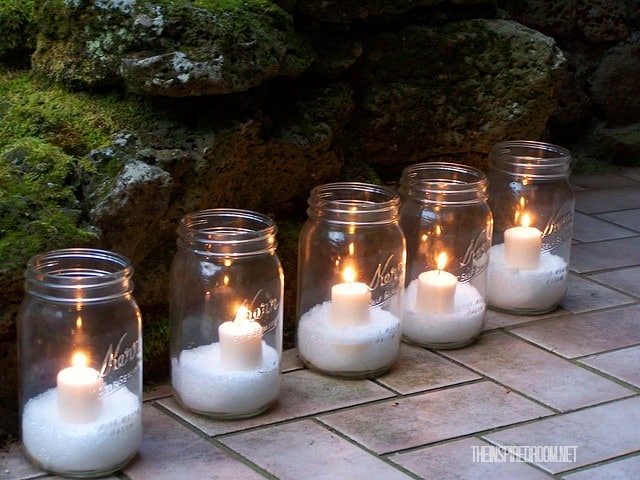 For years and years I've made these jars. They are my GO TO decorating idea for just about any event. They are pretty, easy to use and make and are always a HUGE hit! I'm a big fan of simple pretty ideas. I use Epsom salt as glittery snow in my mason jars! I love it. I buy it at the grocery store and keep it on hand all year. Every once in awhile I refill my mason jars with fresh "snow" and a new candle. Can Christmas decorating get any easier than that? I think not.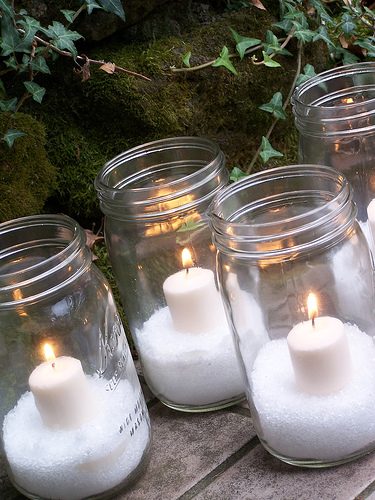 These mason jars sit on my porch all winter and make me look like a Martha Stewart hostess.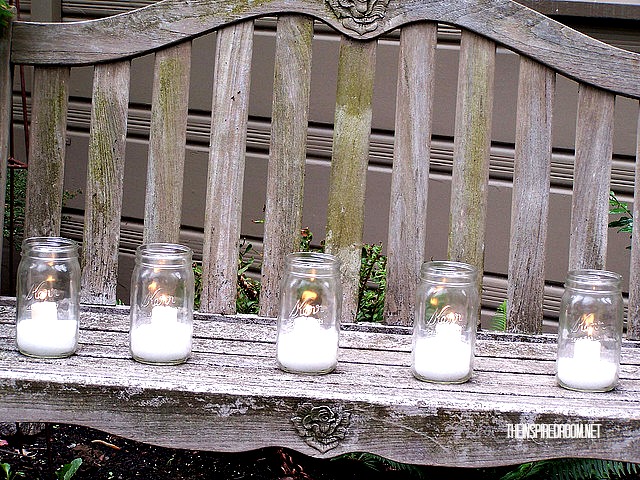 It looks all sparkly and pretty and is completely safe even when used with real flames! And no, the Epsom salt doesn't burn. But as always, you are responsible for your own safety.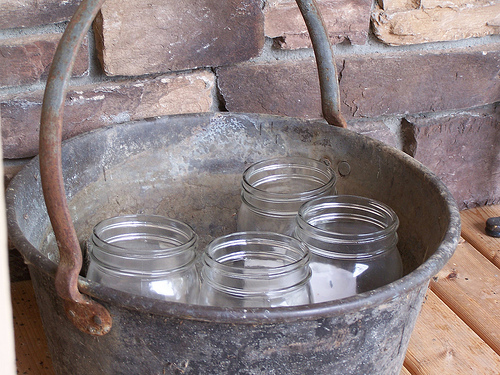 I recommend you use white candles. Red will make it look like there was a massacre in your jars.
You can also use the Epsom salt to look like SAND in the summer! So versatile!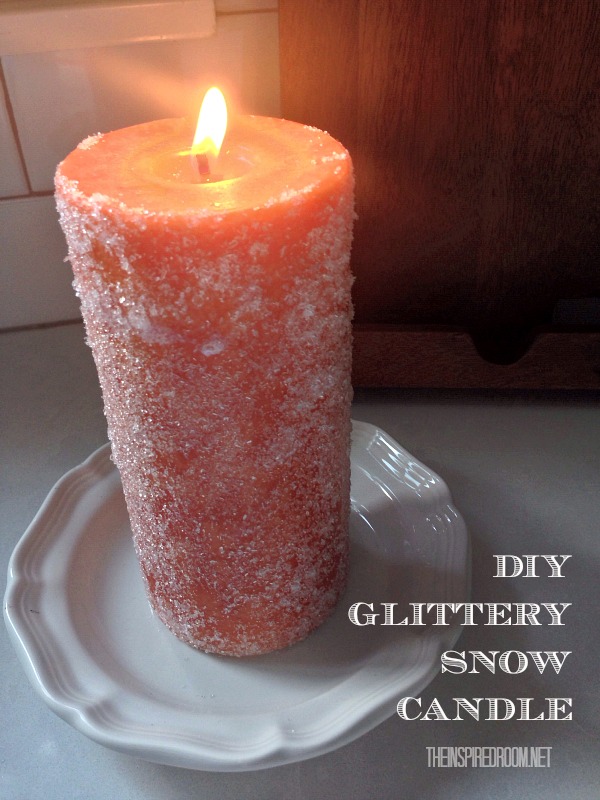 Here is another SUPER cute idea for how to use Epsom salt "snow"…I saw this over at my friend Emily's blog (and finally made my own!).
And easy? Yep. Just roll your candle in Mod Podge and then in Epsom salts. EASY! It doesn't have to be perfect!
Love a simple idea and an easy craft.
Want more ideas like these? See below!
Mason Jar Round Up
Mason Jar Crafts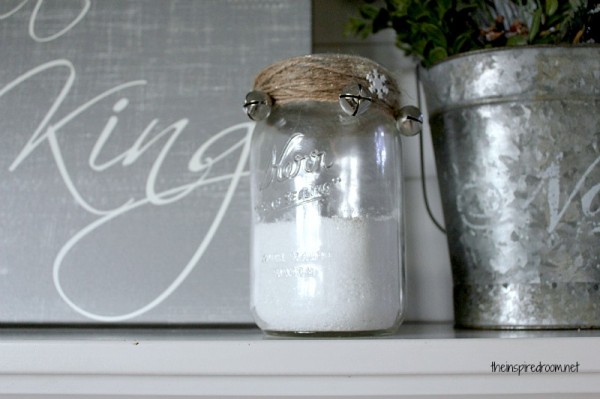 Check out my Jingle Bell Mason Jars!
Gotta love Mason Jars!