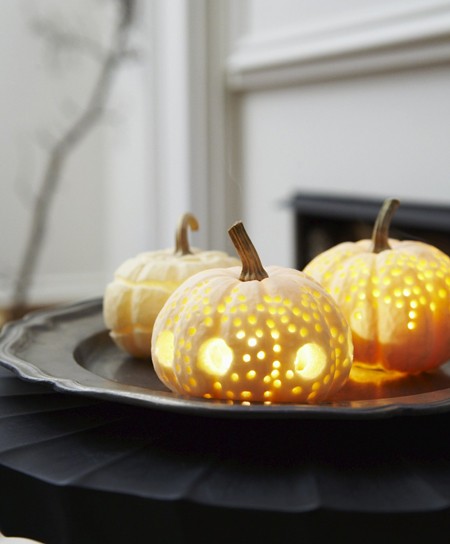 Last fall I was a wee bit excited about the idea of branching out from the usual and predictable "scary pumpkin faces"  and trying something that looked a little more chic. For me, not for my son — he still likes the scary pumpkin faces.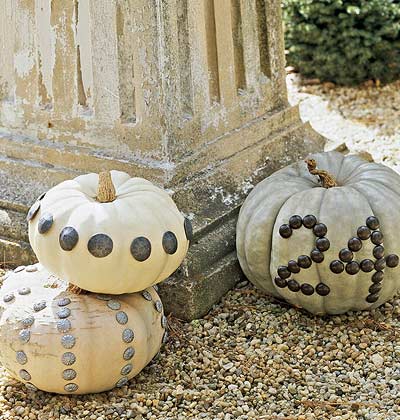 I was intrigued by these upholstery tack pumpkins and gourds, they looked fun to make and would be such cute table decorations or front porch decor, too. They are "tacky," but not TACKY! Ahh, I like that.
This year I'm seeing another really cool idea (it is not really new but I'm slow about catching on to these things).
Use a drill to create neat patterns and designs in a pumpkin or gourd (see the top and bottom photo)!
Aren't they fun?
This Old House – Creating Pumpkin Luminaries

Do you carve pumpkins the traditional way or do you get a little fancy?
I'm so glad you are enjoying this series! Thank you for your encouraging comments and support of this series.
For the entire series links, click the 31 Days Button below!
Find the rest of the 31 Day girls here.