Yesterday was a fairly uneventful almost ordinary day except for the fact that we had a photographer and photo stylist for Better Homes & Gardens magazine in our house!! They were there to do a full feature for their magazine on our kitchen remodel, I can hardly believe it! It was AMAZING.
I have so much to tell you about the day and all that led up to it, but I'm going to have to save most of my stories and more of my photos for a post I'll write when the magazine comes out (possibly February). But suffice it to say it was a really fun day and I couldn't be happier with the entire experience. It was fun!
There was something pretty cool about watching the stylist and photographer create beautiful photos of my kitchen. I was honored to have them come out to do this story and am grateful to BH&G! The stylist Michael Walters and the photographer John Granen did an AMAZING job. The photos they took are really gorgeous. I cannot wait until you guys get to see them!
While I won't be showing specifically how they styled my kitchen until the magazine comes out, I thought you might like this little behind the scenes peek of them at work today in my house!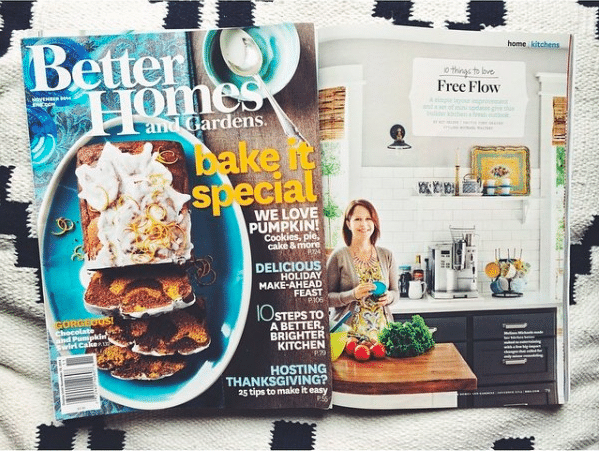 Update: You can now see the sneak peek of my BHG feature in this post! (November 2014 issue)