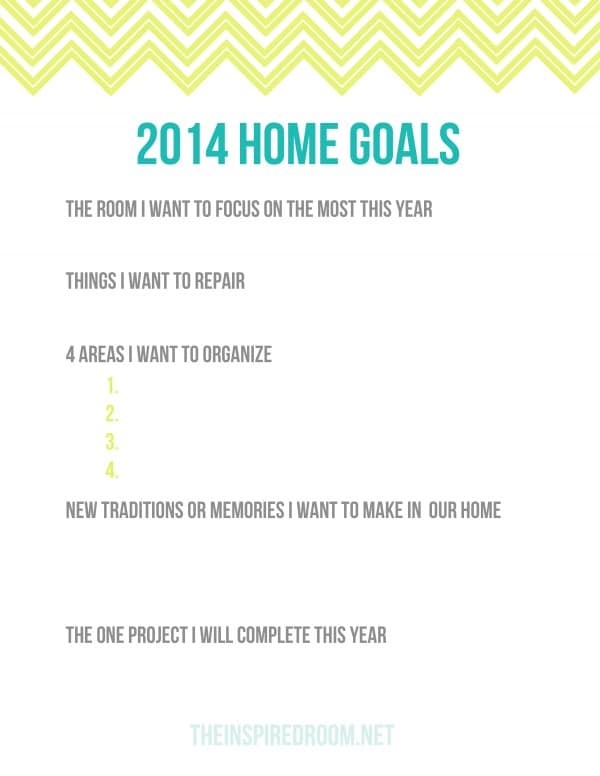 Hi, Lovelies! Hope you are having a wonderful week so far!
I know it's almost the end of January already (heheheh, I lost a couple weeks there when I was napping my life away trying to get over the flu), but I  just realized I hadn't posted the 2014 Home Goals printable yet! I shared this last year for 2013 and wanted to update it for you to use this year if you would like something to get you thinking or keep you focused!
It's definitely not too late to get your home goals together and make a plan! I have shared a couple of my overall organizational plans for the year here on my 12 Months of Organizing post and my Organizing and Beautifying posts — those are definitely my goals and I'll be sharing my progress along the way.
My mind has been swirling with all I want to do around the house, but at the same time I feel a sense of peace and calm about all I don't NEED to do or plan for. It's easy to get whipped up into the frenzy of projects we think we need to accomplish, or feel like such a slacker if we don't do much compared to all the rockstar DIY bloggers. But, then again, WHY do we do that to ourselves?
I think there is a balance there where we do what enhances our home or life as we have time and can afford to make progress, but not obsess so much that we miss out on the whole reason for creating a home, which is to nurture and love the people who live and visit there.
I'm very much in the wanting to keep things simple mode! If the flu reminded me of anything it was how nice it can be to not do anything except curl up to enjoy time with my family on the couch watching Downton Abbey and Sherlock. We really look forward to our shows in the winter! :-)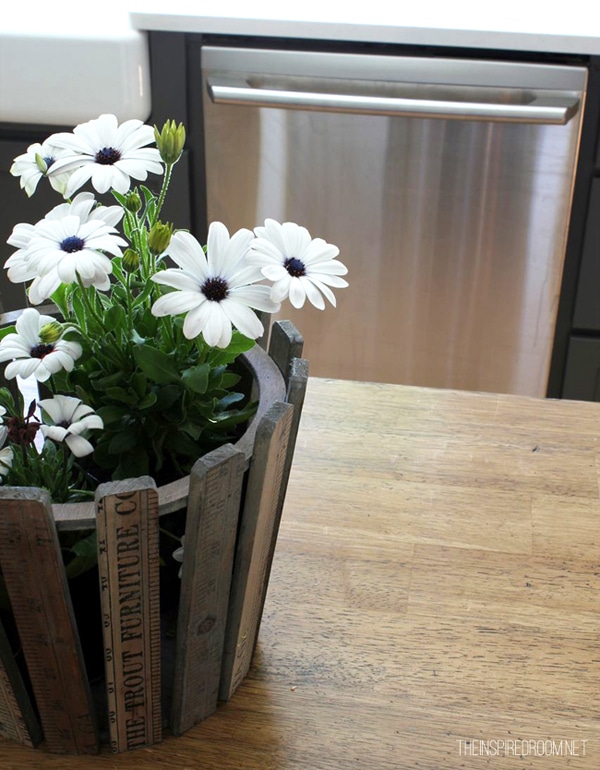 This week I'm scurrying about freshening up my family room a little (now that my Christmas decor is all put away) because I'm SO ready to see a little bit of spring and sunshine at my house! (Fortunately we are not getting the crazy snow so many of you are, though, so we have nothing crazy weather related to complain about here in Washington!).
I'll get some pics of my progress and be back to show you how things are coming together. I also re-organized and set up a file drawer in my desk — YAY! I'm pretty excited to feel like I have more order in my life. I love my new system for monthly paperwork. I'll be sharing that little project with you, too!
I hope this printable is helpful, just click to download here >>>Home Goals Printable Worksheet from The Inspired Room<<< to save & print the PDF, or pin the image of the printable to save for later!
Do you have goals for home projects this year?