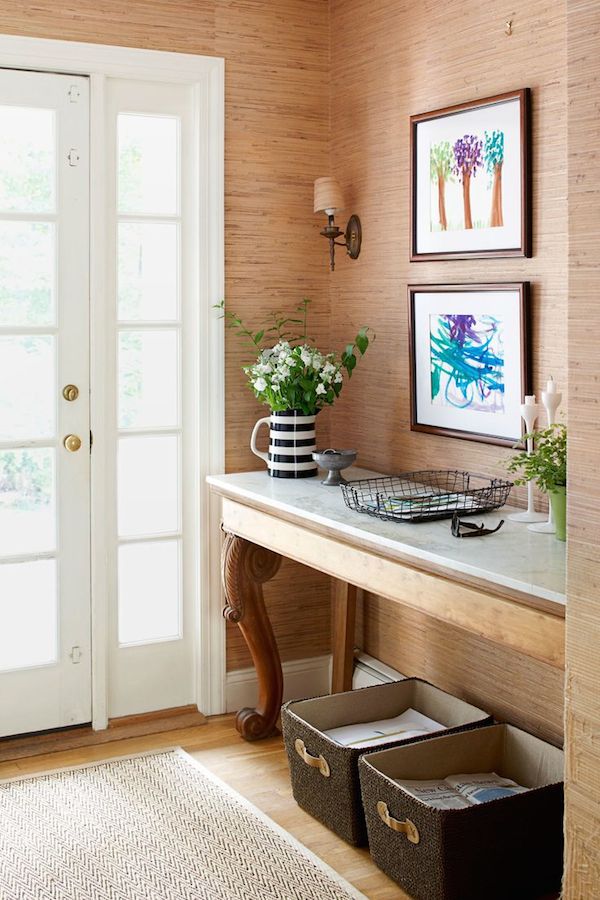 Good Housekeeping
In fall, I really start craving the coziest elements of home decor. And while there's no doubt about it that white walls in a bright sun-drenched space can feel clean and bright in the summer, there's nothing cozy about it without the light or a lot of texture to warm things up. If you want a little autumn cozy, you really can't beat a beautiful grasscloth wallpaper for warm texture on the walls.
When I moved into my "castle," the big 1930s English Tudor in Portland, it had grasscloth on the bedroom walls. I loved it but it was unfortunately so smoke-filled it had to come down. But ever since then I had a fascination with grasscloth and really wanted to install it again if the room was right for it!
I know some of you are petrified about wallpaper and rightfully so, the paper decades ago was nearly impossible to remove. Trust me, we have removed lots of it in our day and it isn't something I relish doing again. Stripping isn't my favorite activity. :) But the good news is if you put the paper on the walls, you won't likely be the one to take it down. Hopefully today they make a little less industrial strength paste to save the poor soul who must remove it? One can hope.
I'm still getting to know this house and what it wants, but I can tell you for sure it would be pleased with grasscloth. Now, where to put it?
Lots of things to think about and inspiration rooms to inspire the thinking! Enjoy.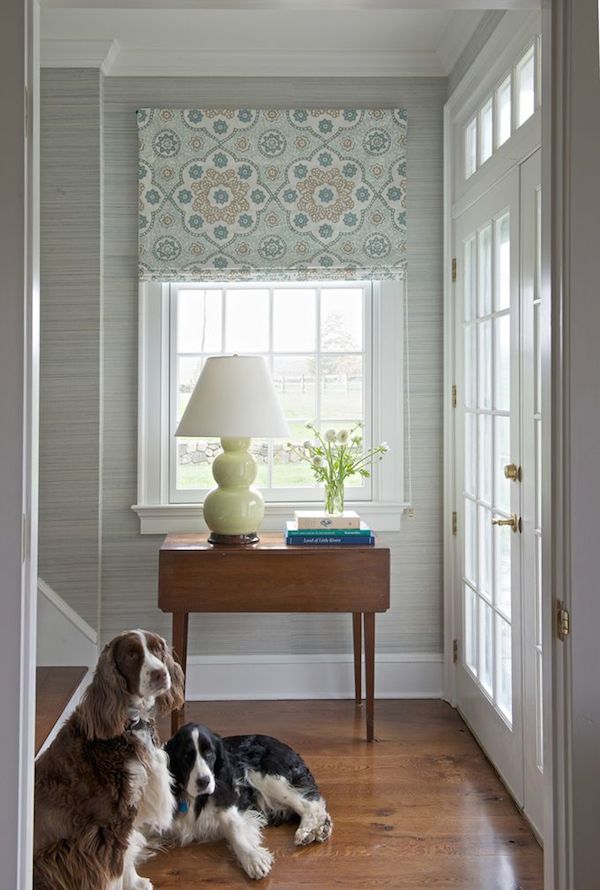 Kerry Hanson Design, Photography by Jane Beiles, via House of Turquoise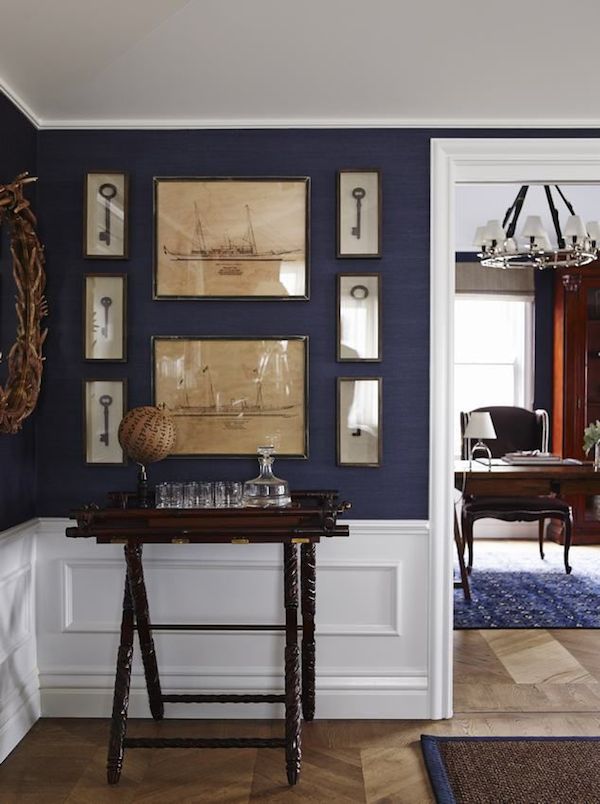 East Brisbane Guest House // Greg Natale Design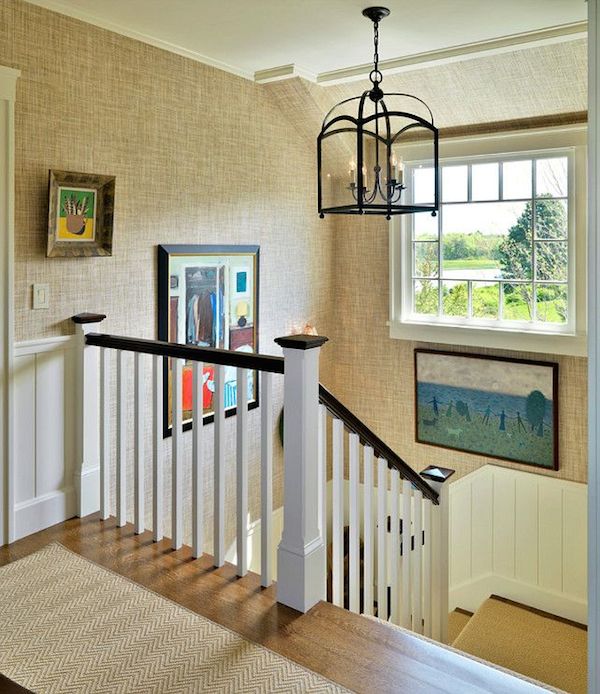 Anthony Catalfano Interiors Inc / Photography by Richard Mandelkorn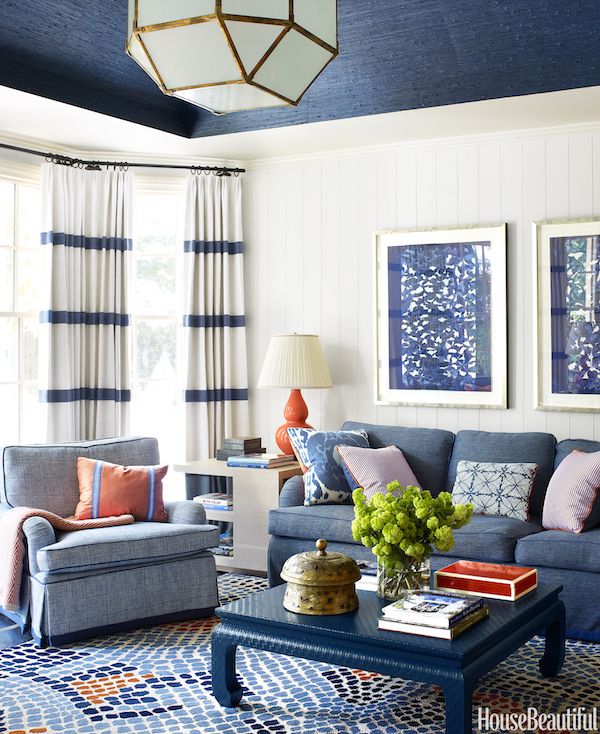 House Beautiful // Lindsay Coral Harper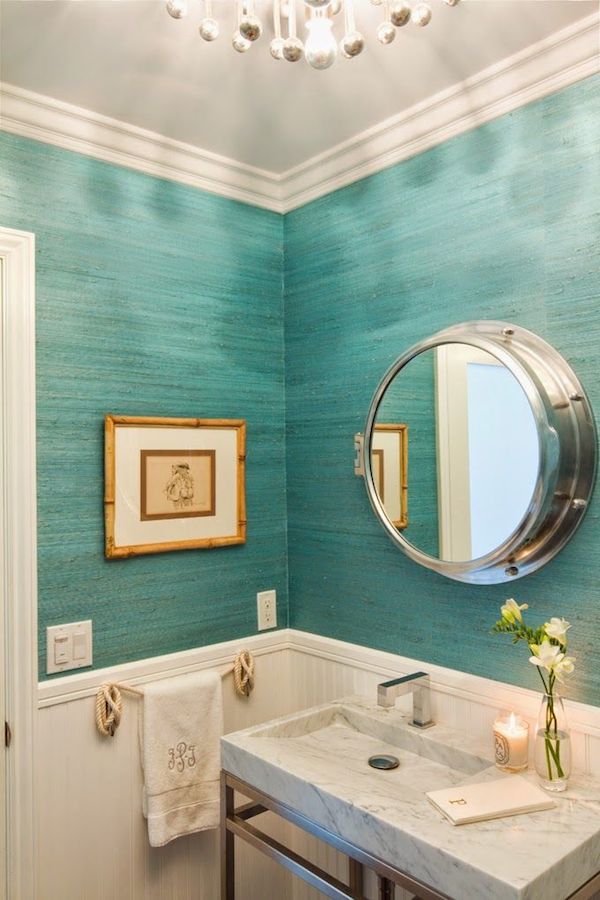 Designed by Brittney Nielsen via House of Turquoise, Photo by Molly Mahar
Related Posts: