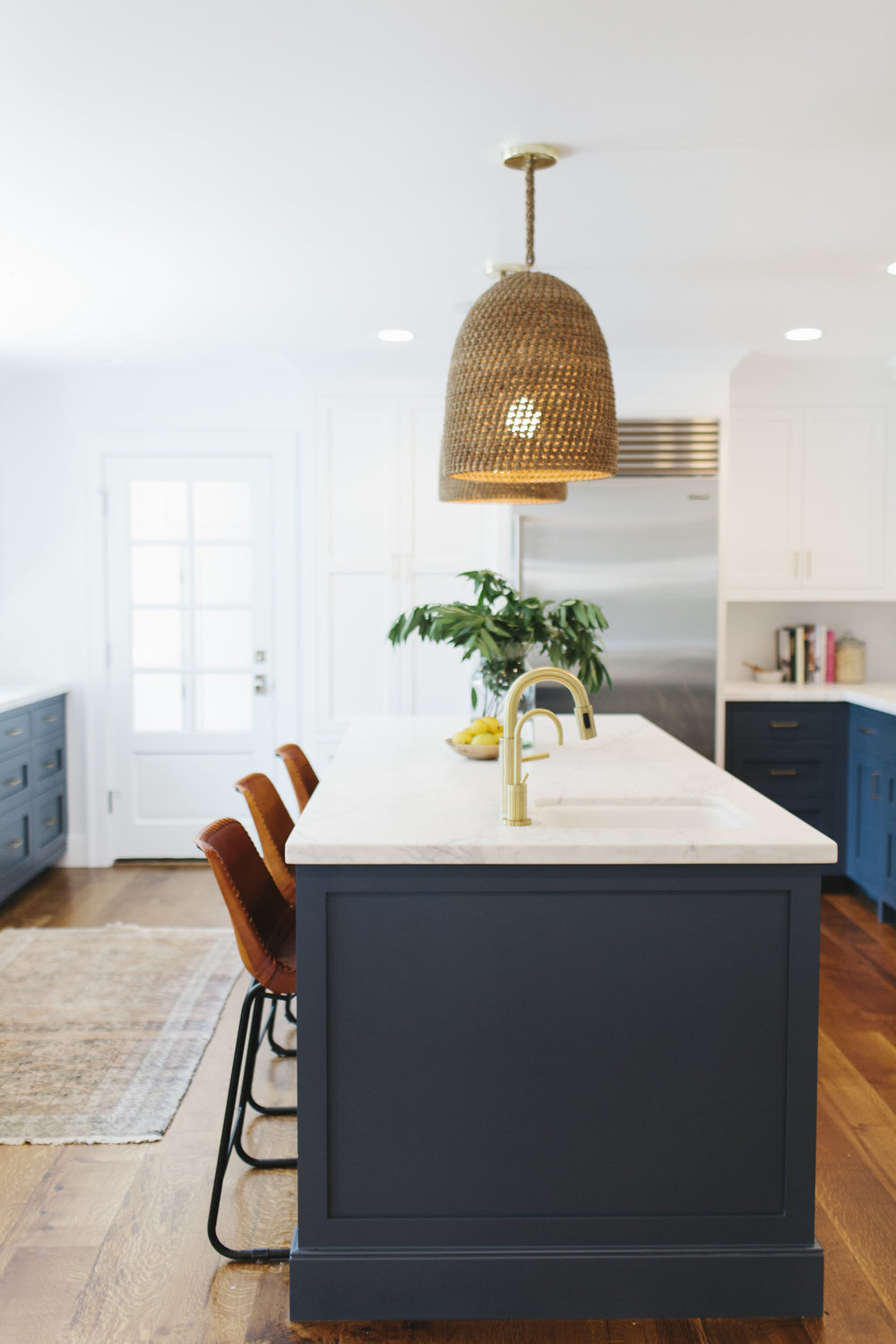 Studio McGee – Woven Pendants
Rattan and bamboo pieces are both classic and a trending look for the past couple of years. Some people are currently really getting INTO them and some people (ahem, like myself) always knew they were cool :).
Maybe this is one of those cases where I was so out that I am now back in (or something like that), but in or out it doesn't matter to me, I consider woven, rattan or bamboo furniture or any natural pieces a classic staple you can always add in to your look even in a single accent.
Rattan is natural, flexible and can be woven and bamboo is rigid. They each have a different look, but similar vibe.
Rattan Bed Source
I've had rattan and bamboo pieces as far back as I can remember, I think they add so much character and texture to a room. My mom has had rattan for years, it's always been around our house!
You might remember my two woven rattan dining room chairs from our old house, and the steal of a deal I found on a flea market bamboo shelving unit for my office (currently in our dining room), the bamboo chairs I painted white many years ago, the real bamboo we added to our custom stove cabinet in our English Tudor back before I started blogging! I even have a vintage bamboo dresser, an outdoor settee, and a bamboo style brass mirror (not yet shown!). And of course, my newest piece, the rattan day bed.
Serena and Lily / Rattan Chair Source
IKEA
While these types of natural materials might conjure up images in your mind of certain styles you may or may not prefer, bamboo and rattan accents are really not limited to only one type of home or style. I think the style is all in how and where you use it! Overdone or decorative rattan can be a bit kitschy for my taste, but I think a few classic pieces tucked in here and there work well with many styles.
The Inspired Room
I picture the rattan pieces I tend to like as having a bit of a breezy tropical-coastal-island or even British Colonial vibe, but styles of rattan or bamboo can also be a mid-century or Bohemian look. And whether you pair it with your basic upholstered or slipcovered pieces, include it in your garden room, incorporate it into a farmhouse or cottage style or combine it with antiques or in a modern space, it will add a collected element, which of course brings even more dimension and interest and warmth to any style of home indoors or out.
The Inspired Room / Rattan Day Bed / More Daybed Sources
That's the beauty of it, I think. You can really use it however and wherever you'd like to jazz up a room and add a little texture. Rattan or bamboo pieces don't have to define a style or limit it to a look, but can simply be an additional element to the style you already have.
Don't feel pressured to get rid of them when the trend police tells you they are out. As with anything in moderation, you can make it work and be on the cutting edge of what's happening (either coming or going, it's a classic!).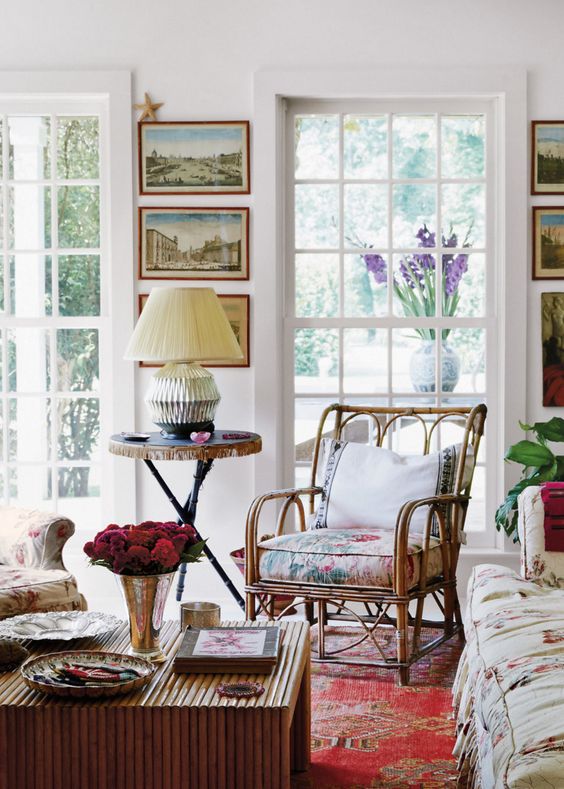 Photography by Simon Watson for T magazine / via Coco Kelley
To dip your toes into this look, pick up  a new or vintage rattan or bamboo accent chair, a set of woven dining chairs, add a woven basket-style light fixture, hang a bamboo mirror, use a bamboo shelving unit, a trunk or side table, dresser, daybed, or a footstool. The options are endless!
Use several pieces throughout your home or just include one accent piece, whatever suits your look. You can paint bamboo, too, so you don't have to stick with the natural colors. Go bold or soft, either way, a painted bamboo piece will look great.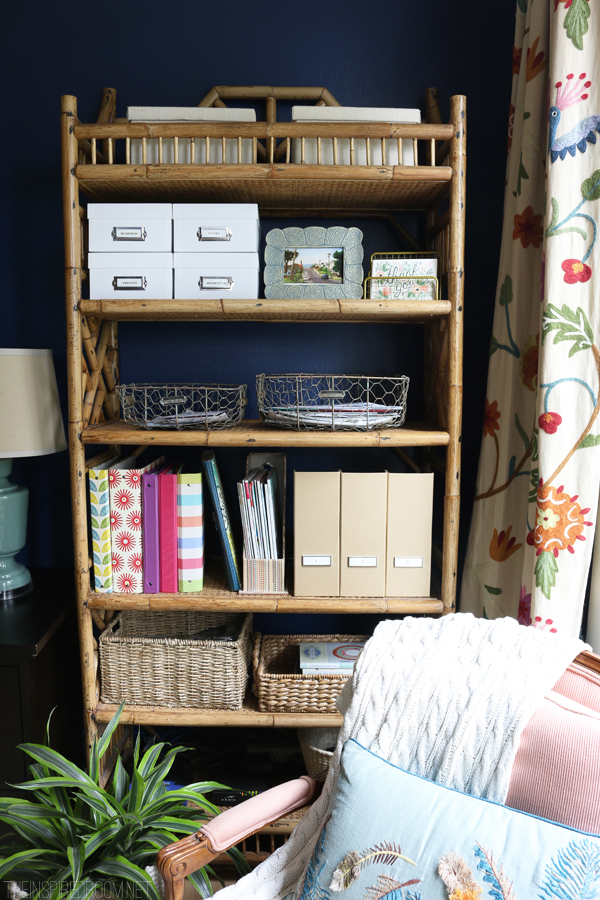 The Inspired Room
Today you'll find a round up of photos with various types of woven and bamboo pieces for inspiration and a collage of items you can find online to bring a touch of rattan to your home!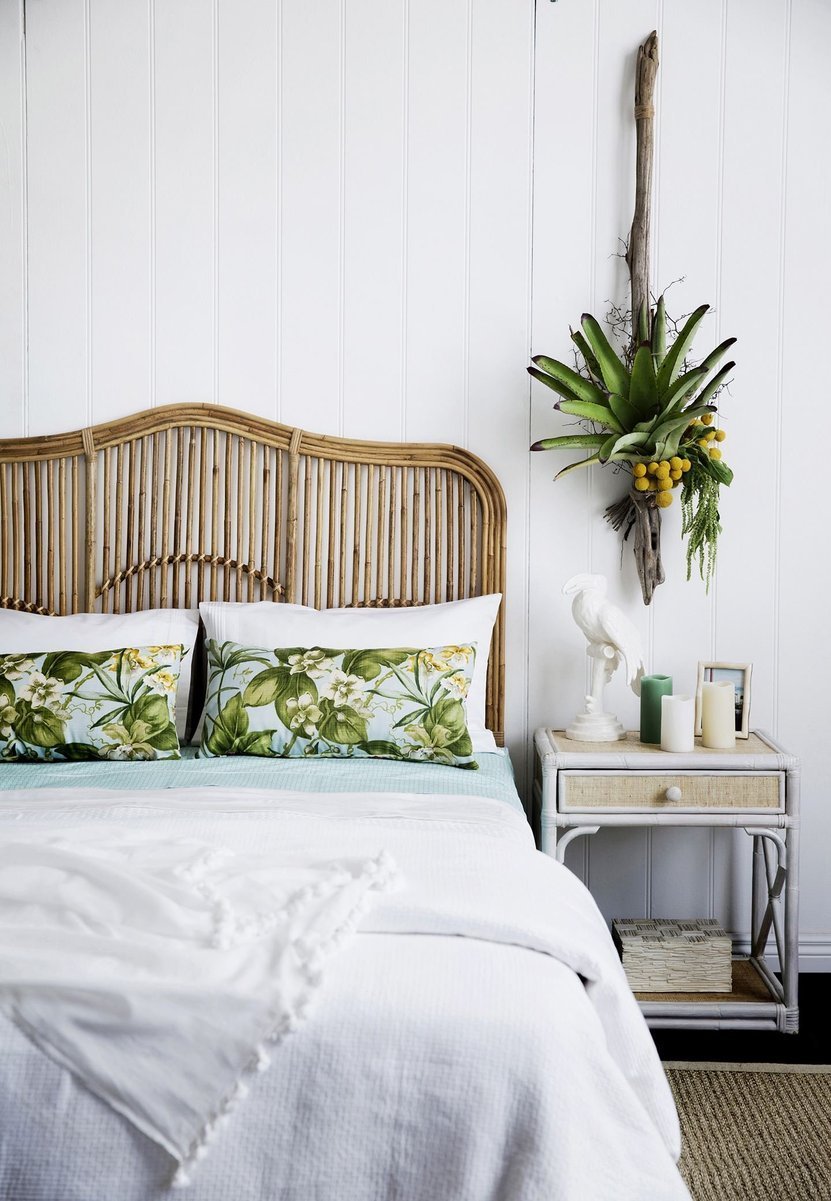 Australia House and Garden / Homes to Love – Styling by Janet James – Photo by Chris Warnes – Rattan headboard via Naturally Cane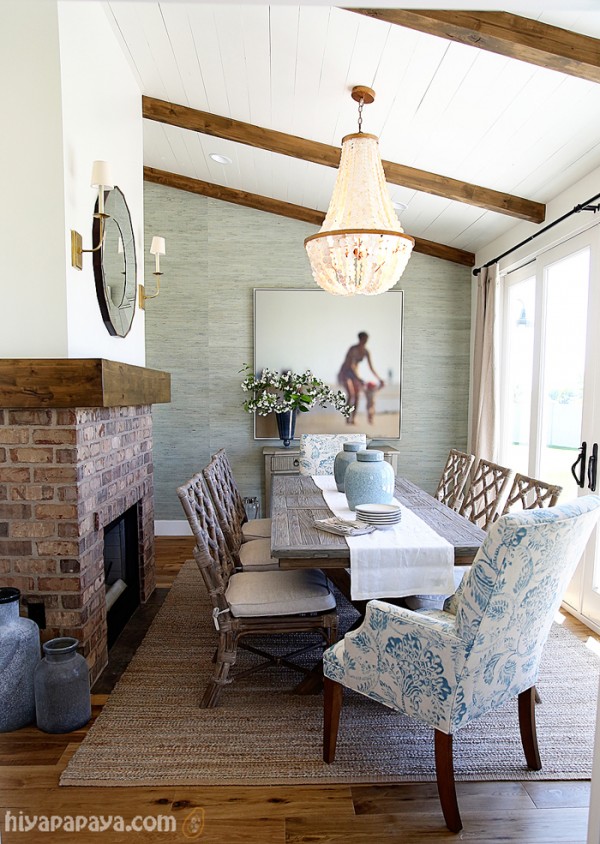 Dining Room Design Caitlin Creer  Millhaven Homes & Alice Lane Home Collection Photography Hiyapapaya
Serena and Lily / Rattan Bed

Serena and Lily / Rattan Bar Cart
SF Girl By Bay

Williams-Sonoma Home / Rattan Arm Chair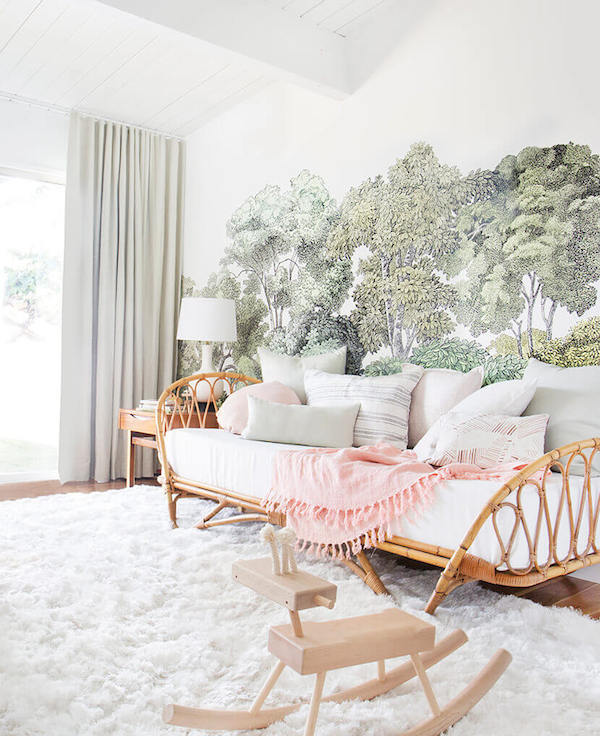 Emily Henderson

Serena and Lily / Hanging Rattan Chair
Williams-Sonoma Home
Sources (contains affiliates): 1. Rattan day bed // 2. Round rattan mirror // 3. Turquoise rattan mirror // 4. Rattan Chippendale dining chair // 5.  Rattan Basket // 6. Rattan day bed (in our living room) // 7. Rattan chair // 8. Rattan Bar Cart // 9. Lanai mirror // 10. Rattan stool // 11. Rattan round arm chair // 12. Rattan wing chair // 13. Rattan bench // 14. Riviera bar/planter
Do you have any rattan or bamboo pieces?