I don't think I've ever told you guys about my housekeeper! Have I? I've told some of my followers about her on social media, so if you follow me there you might have met her already. If not, let me introduce her.
My housekeeper's name is Roomba. She's a darling round little lady :). I've had her for a couple of years and I just love her to pieces. I can't imagine living without her now! She's like family.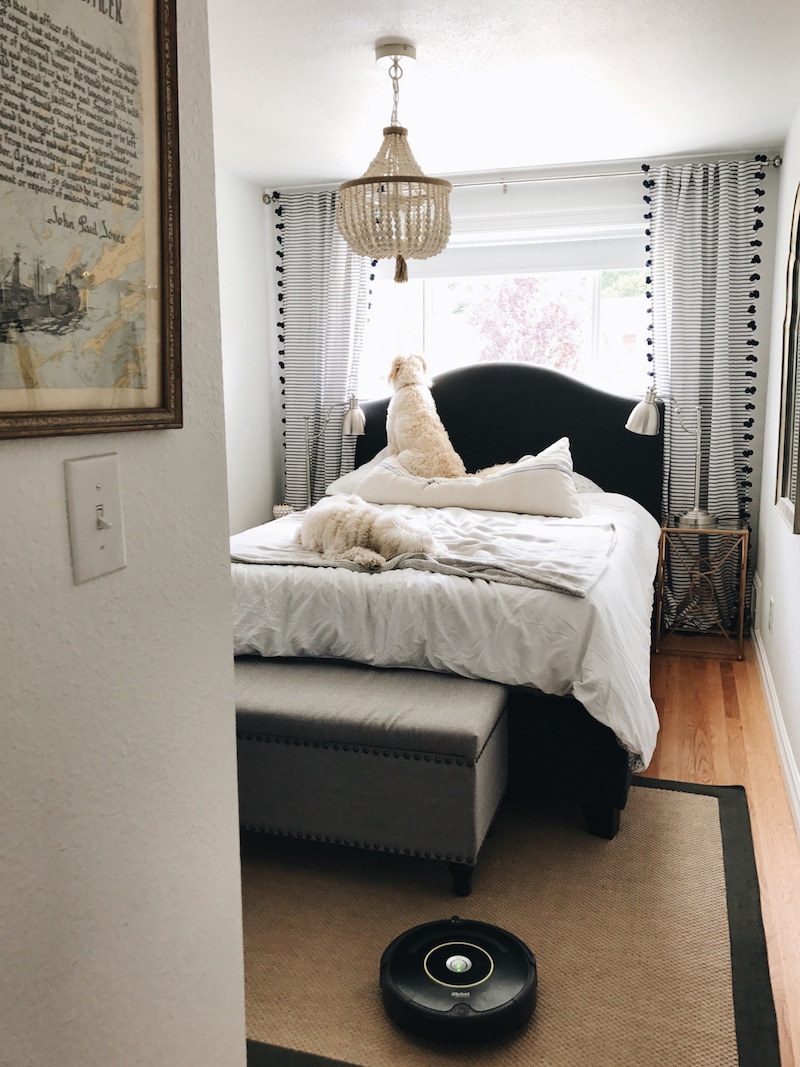 She travels around the house picking up all those pesky dust bunnies, the flyaway dog hair (even though our dogs don't shed, they still have hair that creates dust bunnies!) and keeps our floors free of any sand or dirt that finds its way inside.
Roomba can travel across our hard floors, rugs (and easily goes up and over the edges of them!), and under beds and furniture. I used to think a housekeeper like this would be unnecessary, but I was so wrong! It is amazing it is to have a little helper keeping up with my floors every day.
.
You can see a little video snippet above of how it goes up and over our thick rug!
Get your own housekeeper HERE!
She's worth every penny :).
Happy Housecleaning!
Related Posts:
How I Keep My House Clean With Dogs
How to Clean a White Sink (3 Secrets, Without Harsh Chemicals)