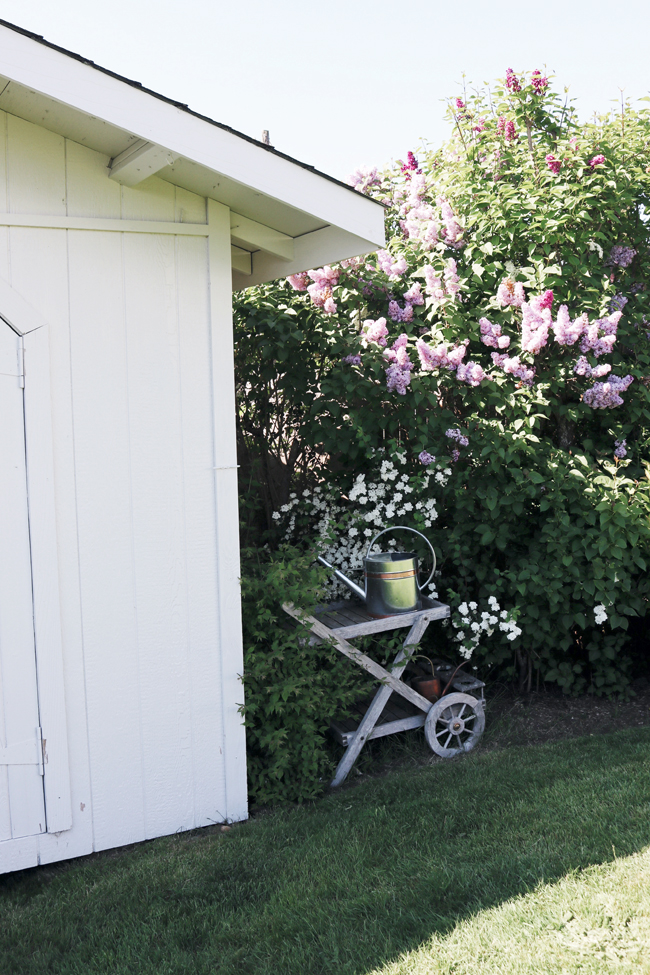 "Being in a garden is very relaxing and peaceful
as plants are restorative to our health and emotions."
I was sharing some images of my lilacs on my Instagram stories the other day and I learned something new. Some parts of the country don't have lilacs! WHA? How sad to be deprived of these luscious smelling beauties? If you don't have them where you live, if only this post could be scratch 'n sniff so you could experience them in all their glory (actually if you scroll to the bottom of this post I'll tell you one of my favorite ways to enjoy all kinds of plant scents!).
When we moved into this house three years ago in September, I had no idea that we had huge lilac trees in our backyard. You can imagine what a wonderful surprise it was that first spring when the scent of lilacs filled the air as they began blooming in our backyard. First the purple ones, then on the other side of the yard, the white ones. Oh, the scent is HEAVENLY!
We discovered we have a magnolia tree, camellias, hydrangeas and rhododendrons, among others! Each plant, tree and flower has a unique scent, too.
I've said before that I love puttering around and improving a garden almost more than I love working on my house, so that's saying a lot. I'm not a skilled gardener at all, but I still love plants. Every day at least once I go outside and walk around the yard to breathe in the scents and just relax and enjoy the beauty. I also love bringing cut flowers and stems inside, so it's fun for me to be able to go outside and forage around for something pretty to bring inside.
Discovering all of the blooming trees and shrubs in our yard was a dream come true.
A couple of our past houses had mature plants, trees and flowers and it was literally the best thing ever for me! Being in a garden is very relaxing and peaceful as plants are restorative to our health and emotions.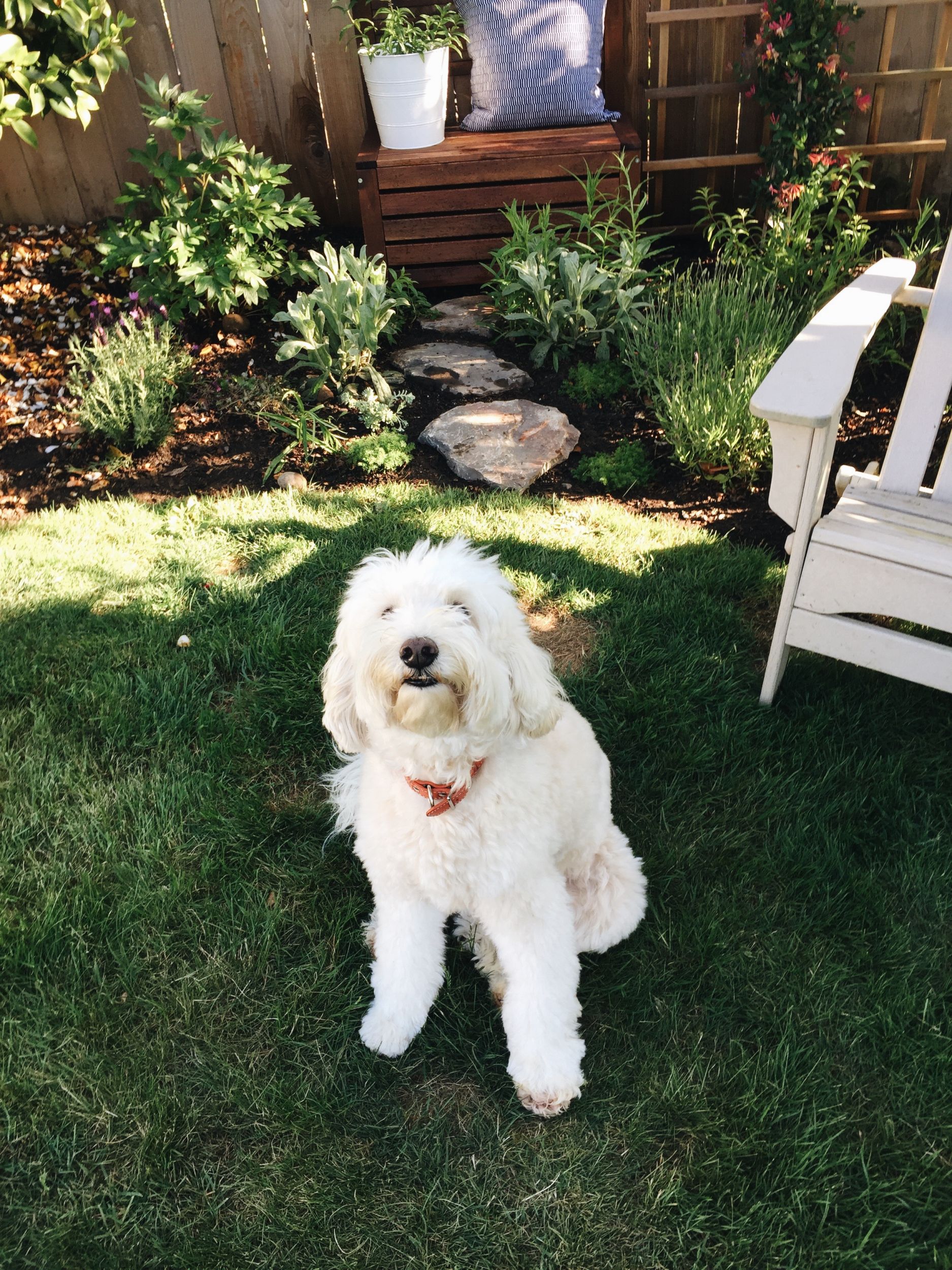 Did you see Lily's Garden? I planted all kinds of fragrant things there like lavender, lemon verbena, and honeysuckle. It's going to be a sweet little spot as all of the plants grow and fill in. She loves being out here, too!
I'll show you much more of our various gardening spots in the upcoming weeks. I'm especially excited because now we have climbing white roses, several peonies in whites and pinks, and jasmine. My senses are HAPPY HAPPY! Be sure to follow me on Instagram and watch my stories, I show videos of some of the plants and flowers there, too (along with the house and pups, of course)!
Tell me about your yard or garden in the comments! I'd love to hear about your plants or plans :).
---
Speaking of happy senses and the therapeutic value of plants, I diffuse essential oils every single day to make my home smell amazing naturally (I'm always trying out different fun blends, I ditched most of my candles and don't miss them one bit!). I also use oils daily to support my family's wellness (for better sleep, supported immune systems, balanced emotions and happier hormones, natural skincare and so much more). My home would really not be the same without them.
When you get my favorite essential oils kit with my referral link, I send you a pretty welcome packet and a helpful oils book in the mail, as well as an invite to my private community called the Dwell Well Collective. My girls and I have so much fun hanging out with women in this group who are all excited about wellness, making natural changes, and using essential oils to enhance our lives.
We host free weekly classes, share our tips and favorite natural recipes, and just get to know each other! It's become a really sweet community and we'd so love to have you a part of it.
Get your kit here.
If you have any questions I'm happy to chat, just send me an email at [email protected]!
Hope you have a lovely Tuesday!