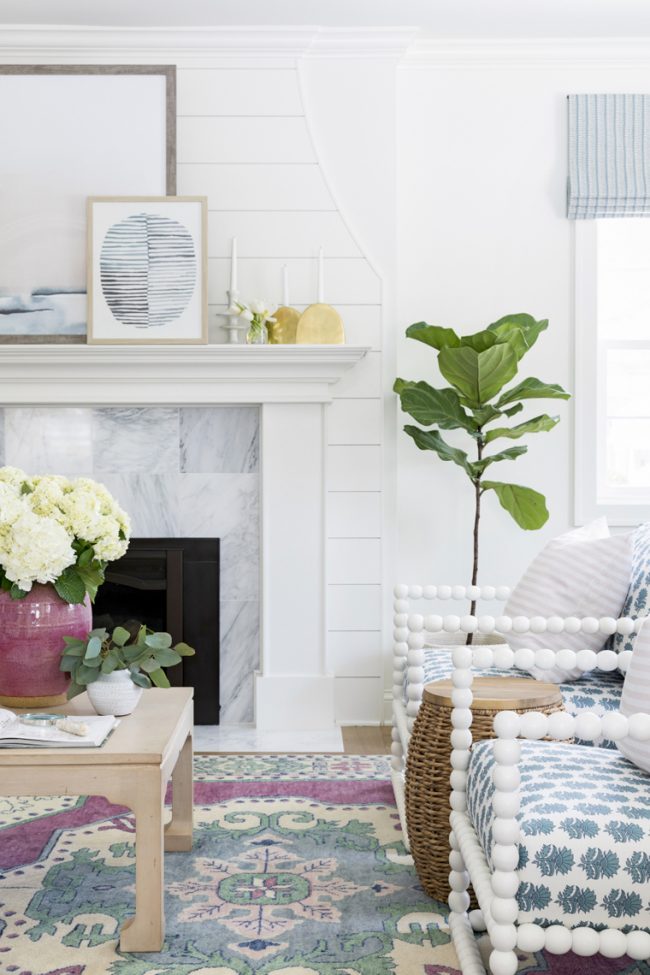 Designer and images featured in this post – Bria Hammel Interiors
As much as I forever love all things fall and cozy, I often feel a pull towards a happy, tasteful but youthful, fresh style. I probably feel that way more often in the summer, it's hard not to! But I think it really makes sense in this house, too. Summer and fall are both lovely in the NW, so they flow together nicely here.
The two seasons don't have to be opposites in style, but you know what I mean, right? No?

Sometimes things make sense in my head but once I go to type them I'm suddenly wondering what in the world am I trying to say. :)
But even if I don't make any sense, this house designed by the talented Bria Hammel Interiors is so inspiring I wanted to share it with you. I think her work speaks for itself, it's just lovely.
Bria really captures a fresh and fun look through the color palette and layers of patterns, doesn't she?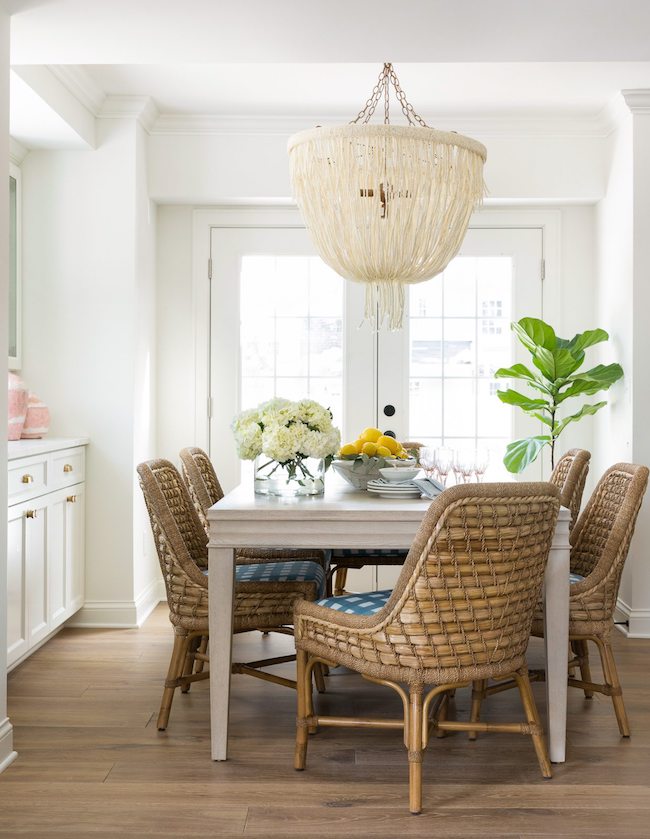 You can find Bria's blog and portfolio here, so many beautiful rooms to explore. I am so inspired by all of the little details in the design and architecture that went into making each room feel special.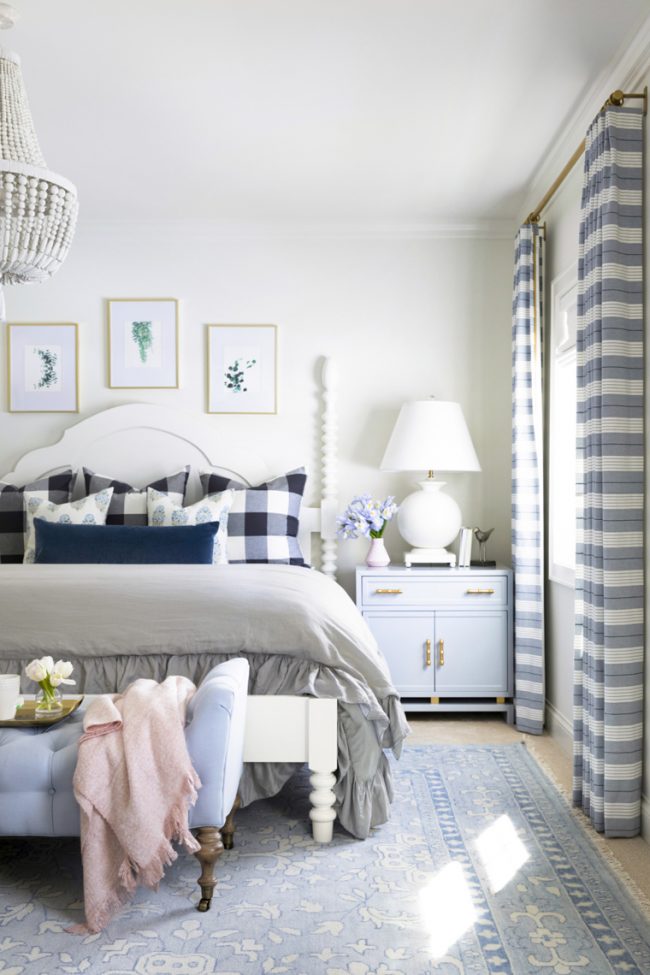 I love the vibe of this room. The pop of black (or navy?) really helps to ground the space and make it feel cozier!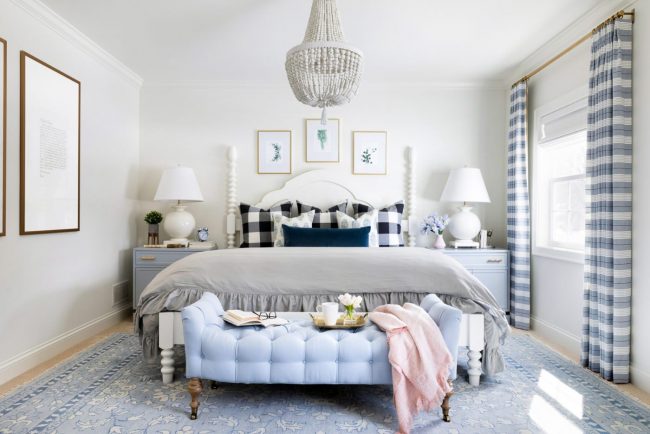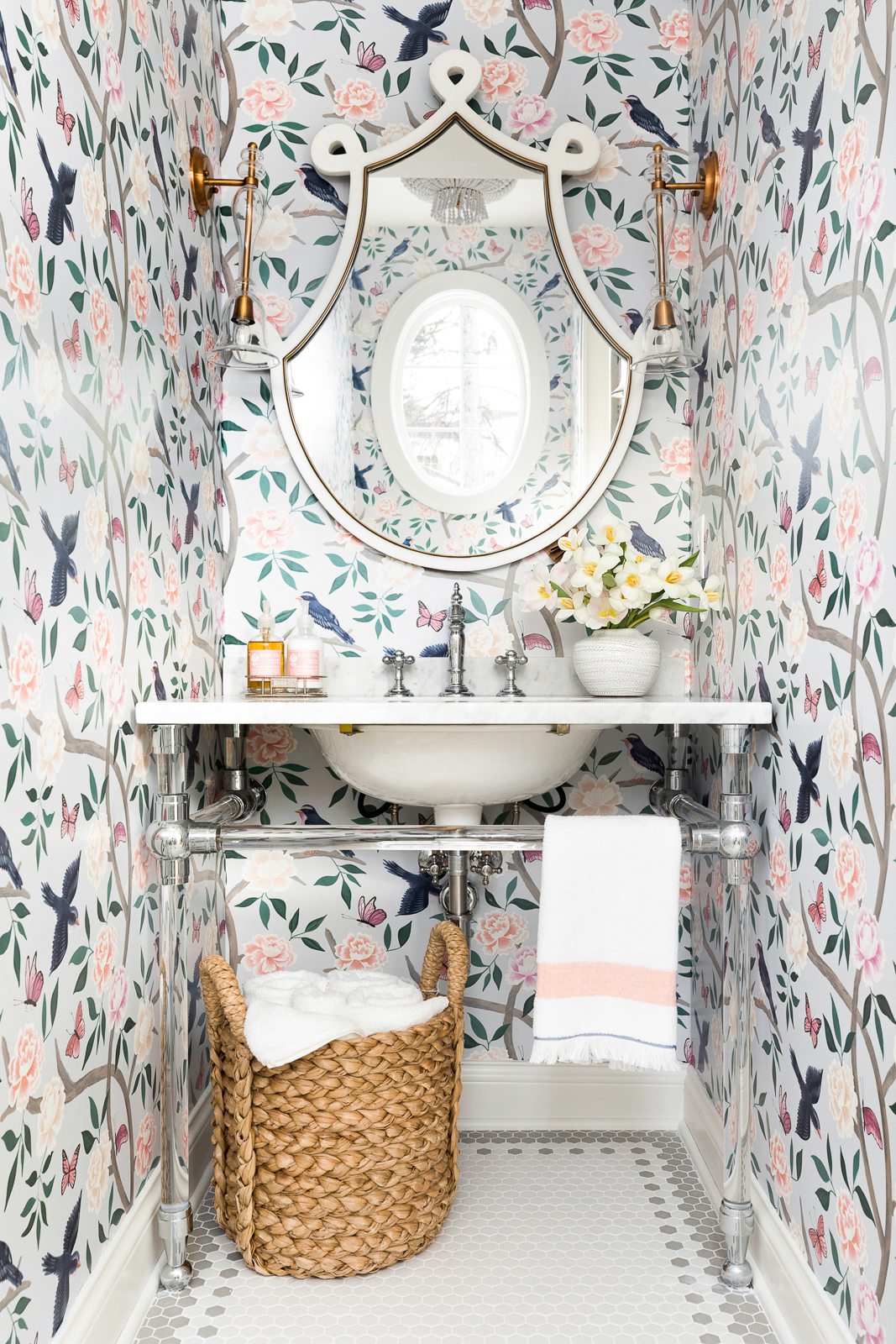 Delightful wallpaper, yes? How could you not be happy in this room? I think it sparks joy.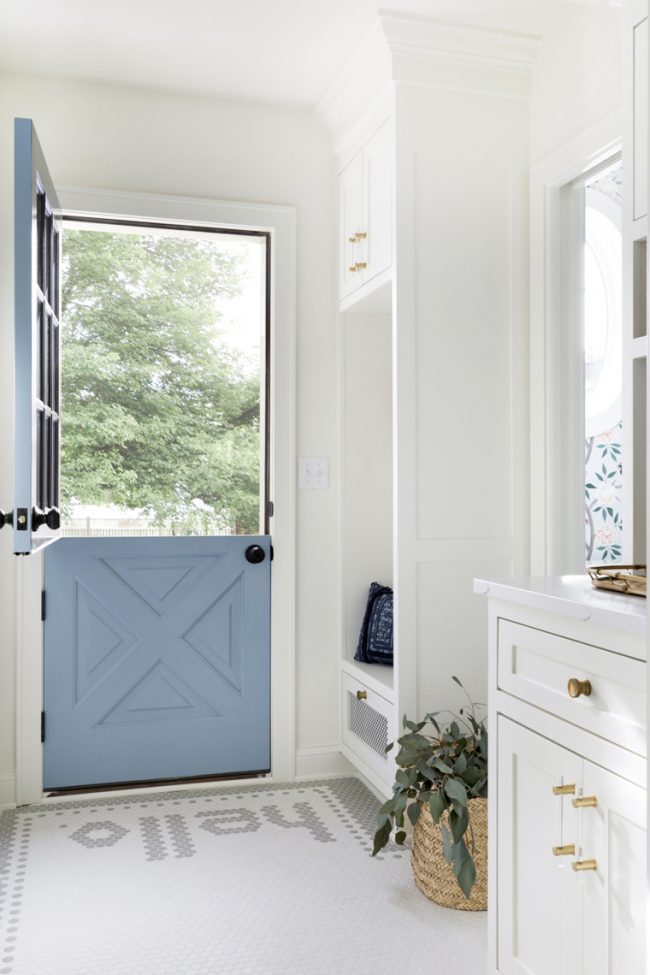 Of course I love the Dutch door, but the quirky greeting in the tile floor would definitely seal the deal on making everyone feel so welcome. And don't you love that little cubby just inside the door?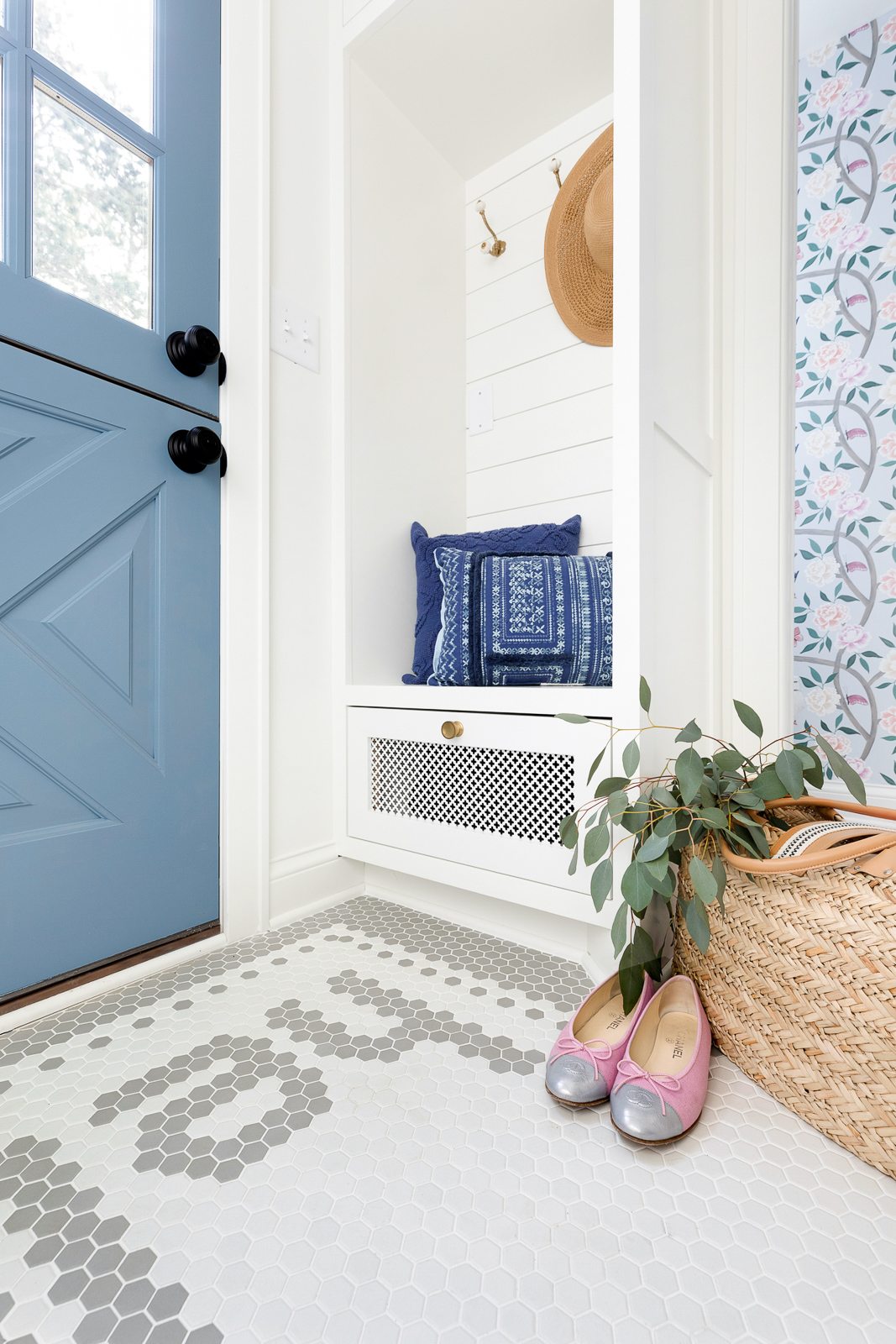 I guess it's safe to say that since the exterior areas I planned to work on this year are fairly complete (except the gate, haha), I'm once again thinking about interior design. Don't worry, I'm still going to be spending a lot of time sitting outside on our lovely new deck and side patio! I will still be showing you more of those spaces because I'm in no hurry to rush past summer.
But while I'm sitting outside :) I'm dreaming of the inside. That's reasonable, right? As soon as I ordered my new couch (if you missed that news, check out that post here) I started getting inspired with ideas. Once it's in my house I'm sure it will set off another spree of rearranging and refreshing of spaces, so I might as well be prepared and use my time wisely ;-) on Pinterest and Instagram.
I know, I can't stop myself. I just love it.
Who's even a little bit excited for fall?

Designer: Don't forget to visit Bria Hammel's blog and website to see more of her design work!
PS. Y'all, if you aren't subscribed to my blog, you can do that here! I get so many emails from people wanting to subscribe and apparently I make it more difficult than it should be, ha! I'm so helpful like that. So sorry. I'll be remedying the whole sign up process and revamping the newsletter as soon as I can. I'll at least make it less challenging to find, but in the meantime, you can get connected here. xoxo