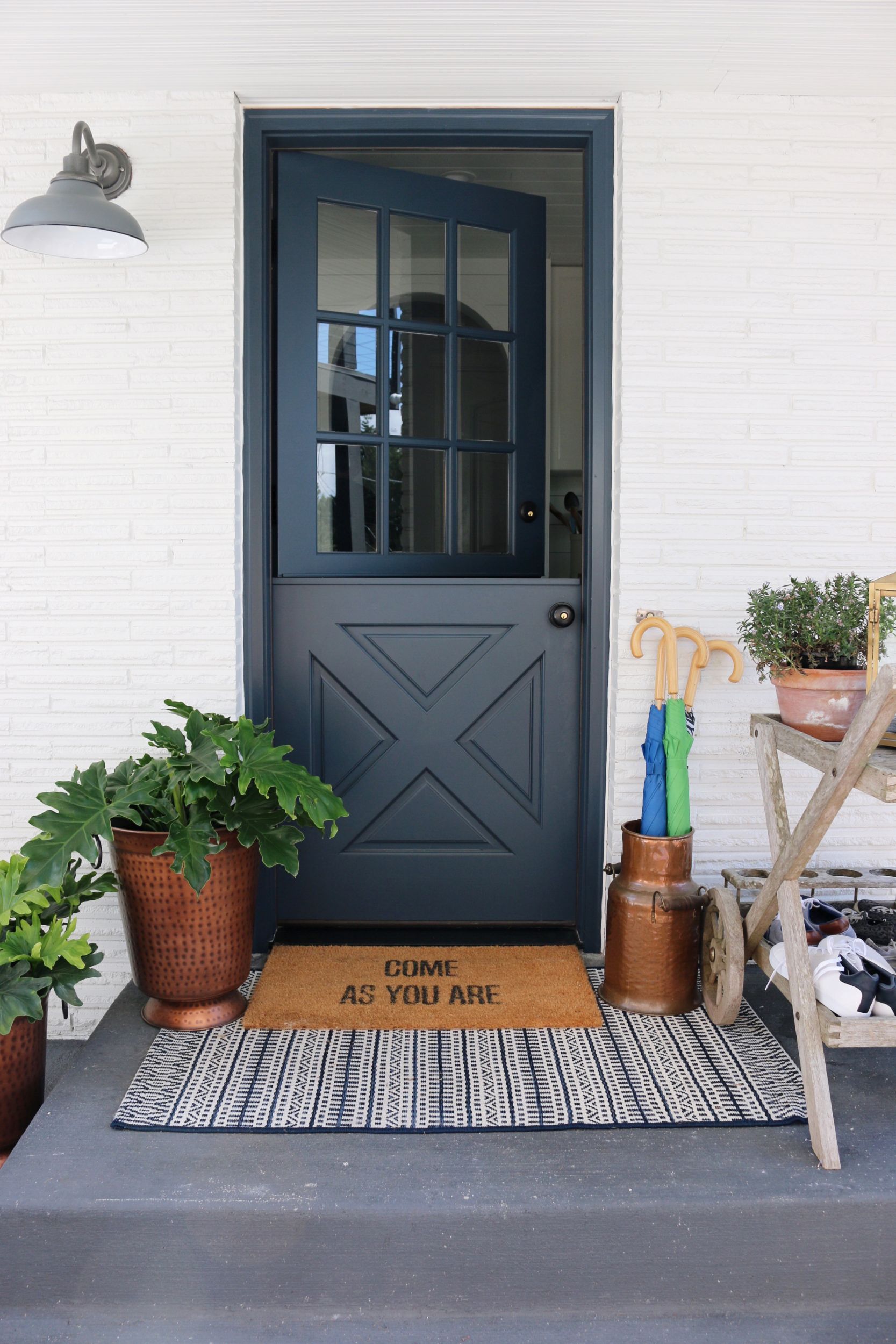 Spring is here! If you're as excited to get outside as I am, here are some simple ways to tidy up and decorate your porch.
1. A fresh doormat

I love getting new doormats. I don't necessarily get them every season or every year, but depending on the condition of the one I have (or my desire for a new look!) spring is a fun time to splurge on something new.
Whether you get a new doormat or not, take a few minutes to sweep off the porch! My porch still had a few fall leaves and some pine needles from my Christmas decor. :)
Find more of my favorite doormats here!
2. A layered rug
Give your doormat an extra dose of pizzaz! Doormats aren't always pretty. Layering a larger indoor/outdoor rug underneath a smaller doormat can add an interesting twist with additional texture, pattern or color. A larger rug can also make your whole porch look refreshed if the paint or concrete has seen better days.

3. Plants in pots
I love going to the garden center this time of year, do you? Treat yourself to a new outdoor plant. Fresh greenery will bring a touch of life to your porch! Sometimes I don't even plant mine, I just keep them in the pot they came in and then set into an existing pot. Instant SPRING!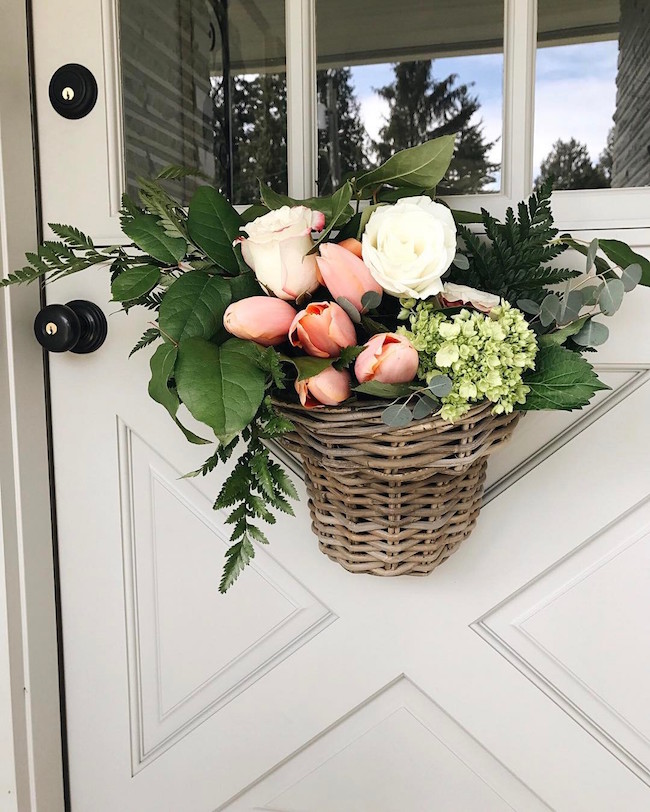 4. A spring door basket
I love hanging a basket on my door for seasonal flowers! It's so easy to add a spring bouquet or some plant clippings from the yard into the basket (you can set a small vase or jar inside)! Refresh as needed! My basket above was hung by a ribbon tacked in between the two parts of the front Dutch door.

Find similar hanging door baskets by scrolling the arrows above!
Have you decorated your porch for spring yet?
Door paint colors: Blue Note Benjamin Moore, and Ozark Shadows by Benjamin Moore. Find all my paint colors here,
Related Posts on The Inspired Room:
Inspiration: How To Decorate a Porch
24 Simple Ideas to Bring Spring to Your Home