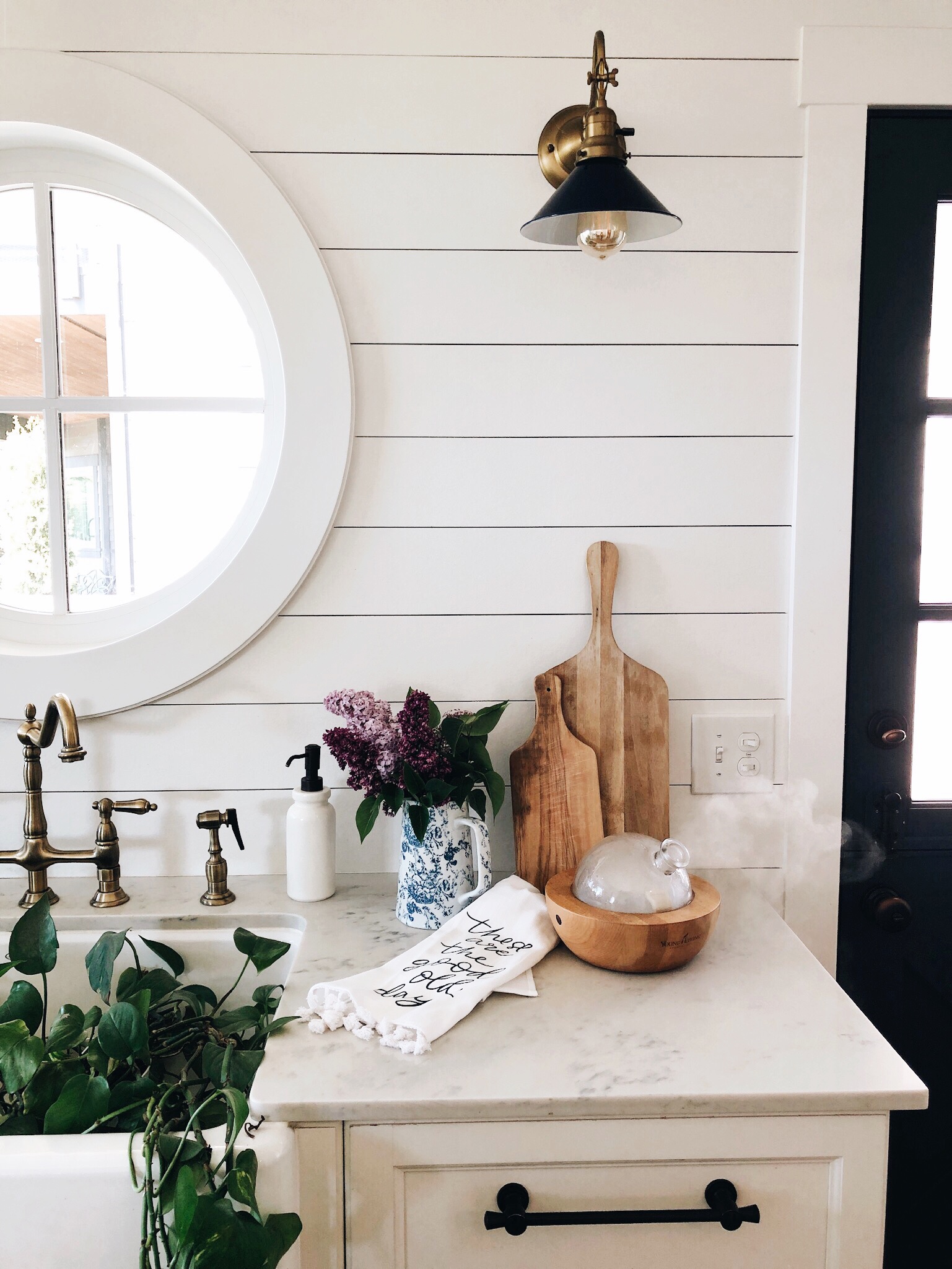 I just wanted my house to smell like Anthropologie.
If you want your house to smell like Anthropologie (who doesn't love that Volcano candle?), too, read on because I've got a FREE GIFT for you today that I know you will love!
As you probably know, I've always been so in love with the scent of the Anthropologie stores. For years I'd walk into the store and take a deep breath. Ahhh, it was like heaven to me! It smelled exactly like I wanted my home to smell, so quite a few years back I started buying the candles and lit them almost every day. It was pure bliss.
A couple of years ago I decided to stop burning scented candles in my home (and stopped buying scented products as well) because of the correlation between toxins and various health issues. I just didn't want to take that risk any more. Womp, womp, womp.
Even though I was so glad I made that change (ridding my home of synthetic and scented products has been one of the best decisions I've made for my health) I'll admit I missed having such a divine smelling house.
I started experimenting with using essential oils to recreate the scents I used to love so much. My first attempts at the Anthro-inspired scents were good, but not close enough!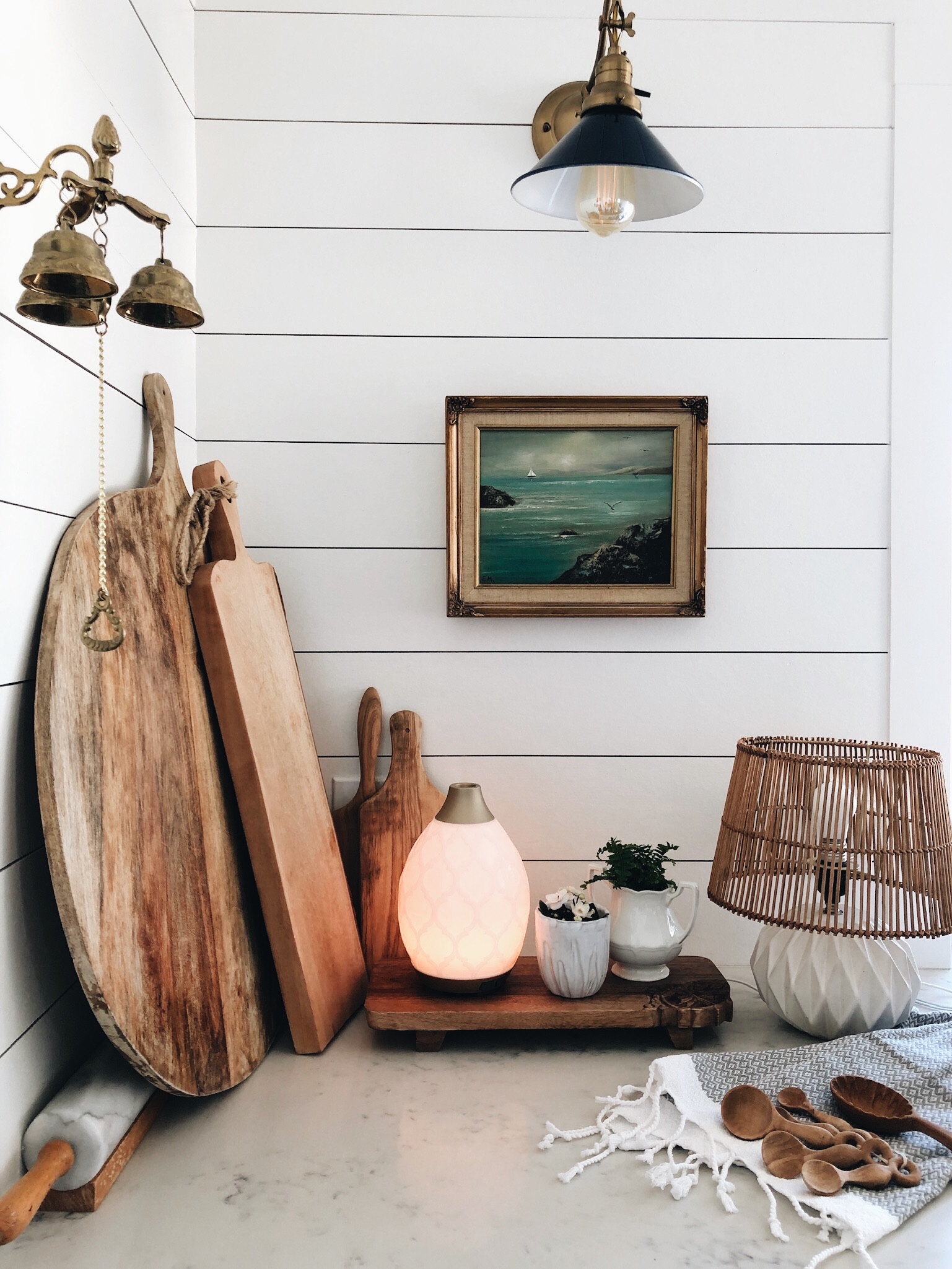 Finally my girls and I came up with a couple of essential oils diffuser recipes that we tested right next to our old Anthro Volcano candle and a Sweet Vanilla Cinnamon candle, two of our very favorites! Our oil recipes are sooo close to the real deal! Woot!

My senses have been very happy ever 'scents'. :). I actually don't miss the scent of candles at all. In fact, now I PREFER natural plant-based scents! And I love the way they make me feel, too. So much healthier!
If you have been considering ordering a set of oils for your home or family (I promise you'll love it!!), my girls and I would love to send you our Anthro-inspired diffuser scents and some other fun gifts in a welcome box!
Or, if you are a retail member or your membership with Young Living is no longer active you can use my member number 3731456 to hop back in with a new kit. Message me and I can help.

I'll explain how to get the oils and a gift box from us in a moment.
I've shared our own exclusive Anthro diffuser recipes with our wellness group (my Young Living members), but today I'm posting them for y'all to enjoy!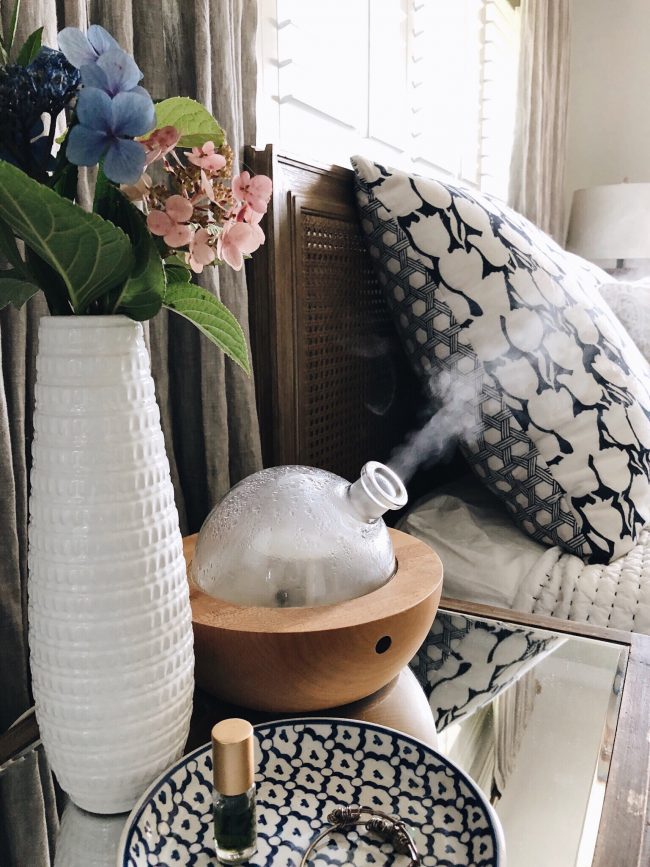 MY ANTHROPOLOGIE-INSPIRED VOLCANO ESSENTIAL OIL DIFFUSER RECIPE:
Anthropologie describes their Volcano scent as smelling of tropical fruits, sugared oranges, lemons, and limes, redolent with lightly exotic mountain greens. That sounds heavenly, yes? It is.
This is the recipe we used in the Desert Mist diffuser (one of the starter kit diffuser options). It's a lot of drops, but the Anthropologie candle is always a strong scent so if you want a more subtle effect or have a very small room, you can adjust to your preferences!
5 drops lemon
5 drops lime
3 drops orange
2 drops grapefruit
2 drops northern lights black spruce
1 drop bergamot

MY ANTHROPOLOGIE-INSPIRED SWEET VANILLA CINNAMON DIFFUSER RECIPE:
3 drops Stress Away (vanilla and lime!)
1 drop Cinnamon Bark
1 drop Nutmeg
(Try more drops of each in a larger space or for stronger scent)
Get these two essential oil blends for FREE this month from me, in addition to lots of other goodies!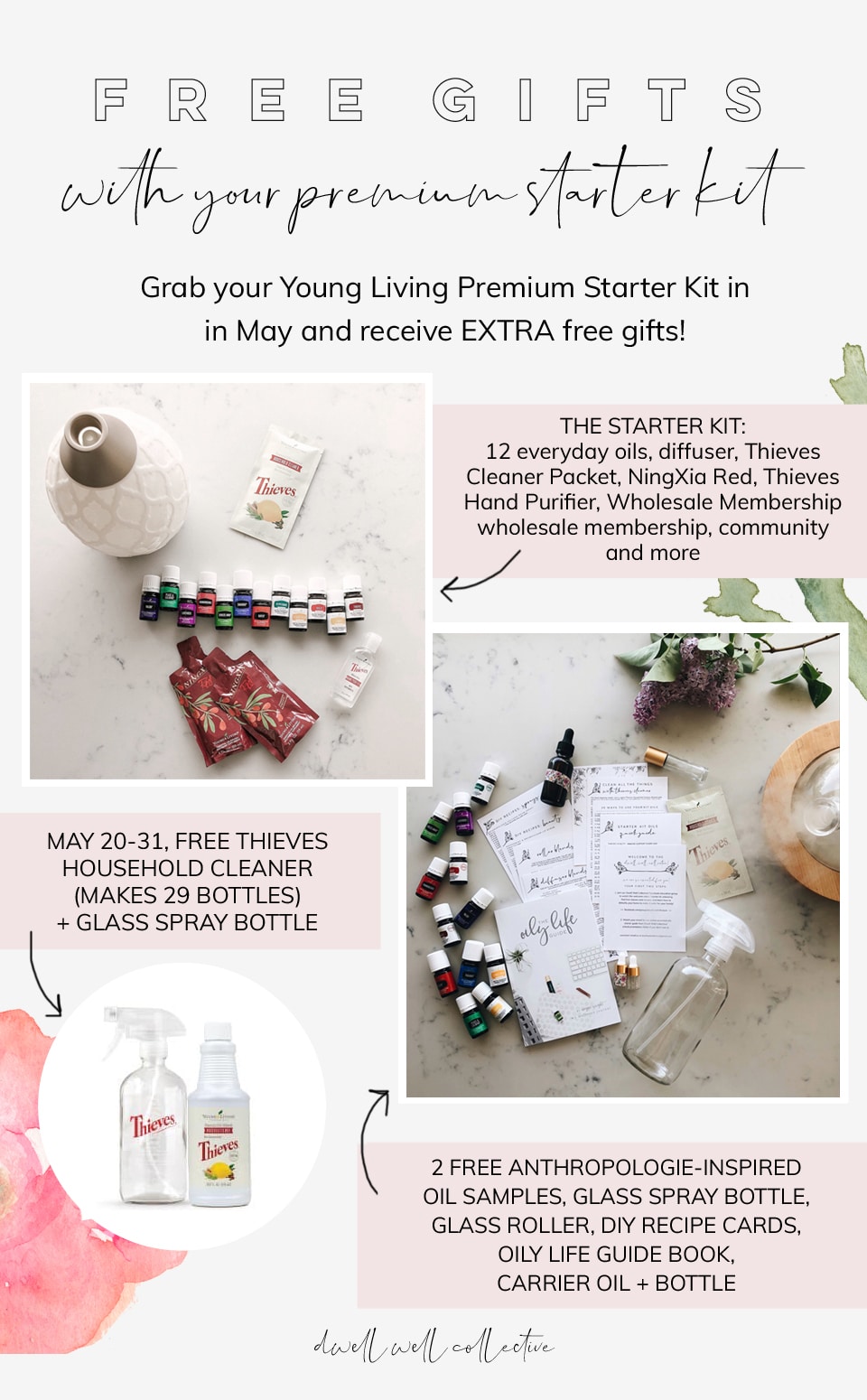 Essential Oils Kit + Free Gifts in May from me!
When you get your Young Living starter kit with my referral this month (includes 12 everyday oils, a diffuser and more), I'm sending you a FREE additional gift bundle including two of my favorite Anthro-inspired diffuser blends in adorable little bottles (along with LOTS of other fun goodies you'll love).
Here is what you will get for FREE in addition to your kit this month!
A sample bottle of our own Anthro-inspired volcano essential oil diffuser blend
A sample bottle of our own Anthro-inspired sweet vanilla cinnamon essential oil diffuser blend
A glass spray bottle to make your first bottle of Thieves Cleaner (which comes with the kit!).
A glass roller with a gold lid to make your own custom blends
An Amber dropper bottle filled with V6 carrier oil
9 exclusive Dwell Well recipe cards full of DIY recipes and usage inspiration
A pretty oils guide book full of recipes and tips to help you use your new kit with confidence
An invitation to join the Dwell Well Collective—my free exclusive educational wellness community so you'll have all the support you need
Wholesale prices (24% off) on all future YL purchases (no obligation to order again)
PLUS, ORDER NOW AND YOU'LL GET IN ON A SPECIAL MAY FLASH SALE from Young Living!
For the rest of May (May 20-31), when you get any premium starter kit as a new member (an essential oils kit, a Thieves kit, Savvy Makeup, or NingXia Red kit), Young Living is sending you a FREE full sized bottle of Thieves Cleaner Concentrate (my absolute favorite all-purpose cleaner which will make you TWENTY-NINE spray bottles of cleaner!!!) and a glass spray bottle. This is in addition to the bundle I am sending above!
It's a GREAT time to grab a kit and get started with detoxing your home. The starter kit gives you everything you need to make significant strides in a healthier home.
There's no better way to start and no better oils on the planet! The oils you find at the grocery store or on Amazon are not the same. For the health of your family, you want these oils because they are actually made from plants, not compromised with toxic fillers or synthetic ingredients.
My family uses our oils every day for SO many things…for sleeping well, to make our home smell like a dream (naturally), for emotional support, for better skin, to support our immune system, respiratory system, digestive system, to clean, to help us focus, for calm during times of stress, for soothing sore things, to balance hormones, to help us enjoy the outdoors in springtime…and SO much more.
A Young Living wellness membership is very much like a Costco membership, except with Young Living there are never membership fees. Once you grab your kit, you NEVER have to order anything else! But you can get household, skincare, baby, makeup or other wellness products at wholesale prices any time you want to order.
Order essential oils and diffusers here.
Once you order your kit, you'll also be invited into my free private educational group called The Dwell Well Collective where we have fun, learn together and swap recipes! I can't wait for you to join us.
When you get your Anthro bundle from us, drop your essential oils in your diffuser and take a photo! Post it online with our hashtag #dwellwellcollective so we can see. I bet everyone who enters your home will say, GEE, YOUR HOUSE SMELLS TERRIFIC! (anyone know what that line is inspired from? LOL).
Have a happy day, friends!