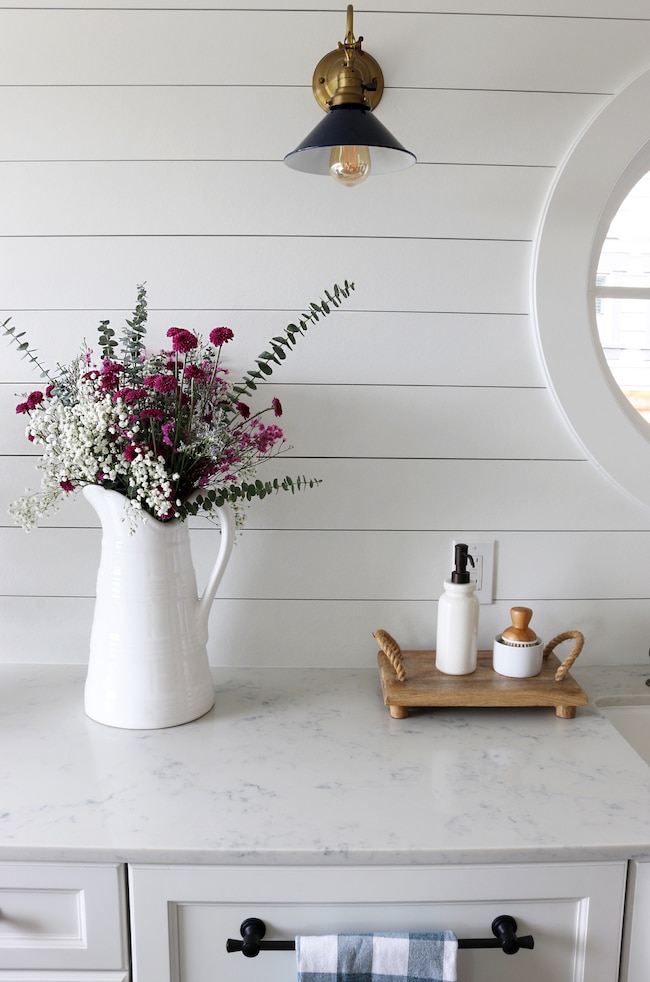 Simple details in a space can add function as well as warmth and character. One of my favorite ways to do that in my white kitchen is by bringing in more contrast with cozy textures with wood pedestals, trays and footed stands. It's such a simple thing to do, but it sure makes a difference!
A footed tray or pedestal is what I call an elevator, it elevates the impact of the pieces on it! Practical but pretty soap dispensers or scrub brushes feel more special when they are on a tray or pedestal. A footed tray can corral a few items to make them feel more connected. Trays, pedestals or stands can be used to actually elevate items visually as well, giving them more height or a sense of importance.
I've used "elevators" like this on tables as well (see my books Simple Gatherings, Simple Decorating, and Simple Organizing for ideas!). They are a versatile item for decorating as well as serving! Many of the decorative pieces in my home do double duty, they are pretty to look at but also serve a purpose.
I hope this inspires you to look for ways to add warm textures and functional but decorative items in your home!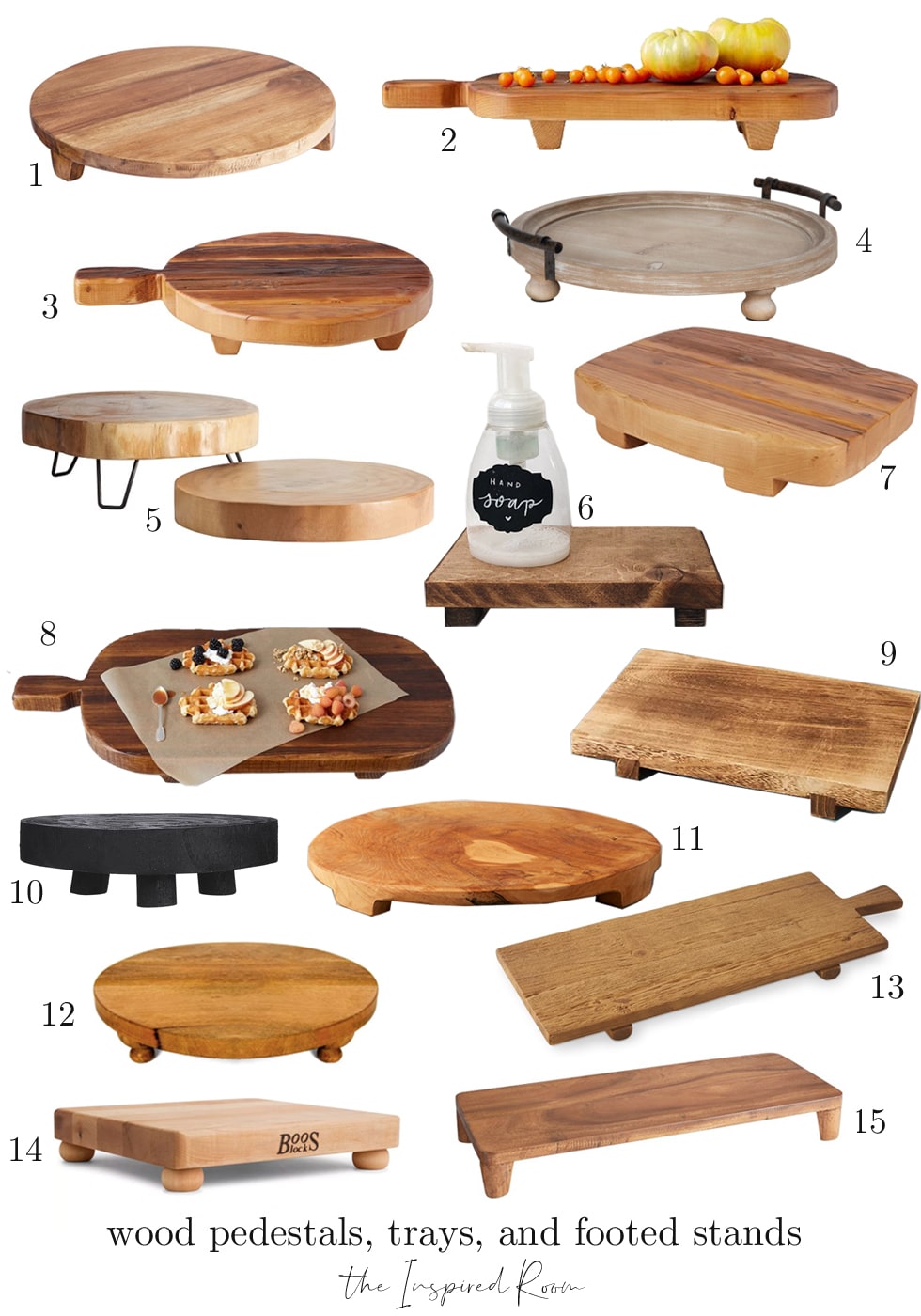 Sources for above: 1 // 2 // 3 // 4 // 5 // 6 // 7 // 8 // 9 // 10 // 11 // 12 // 13 // 14 // 15
Click each image below for details!

---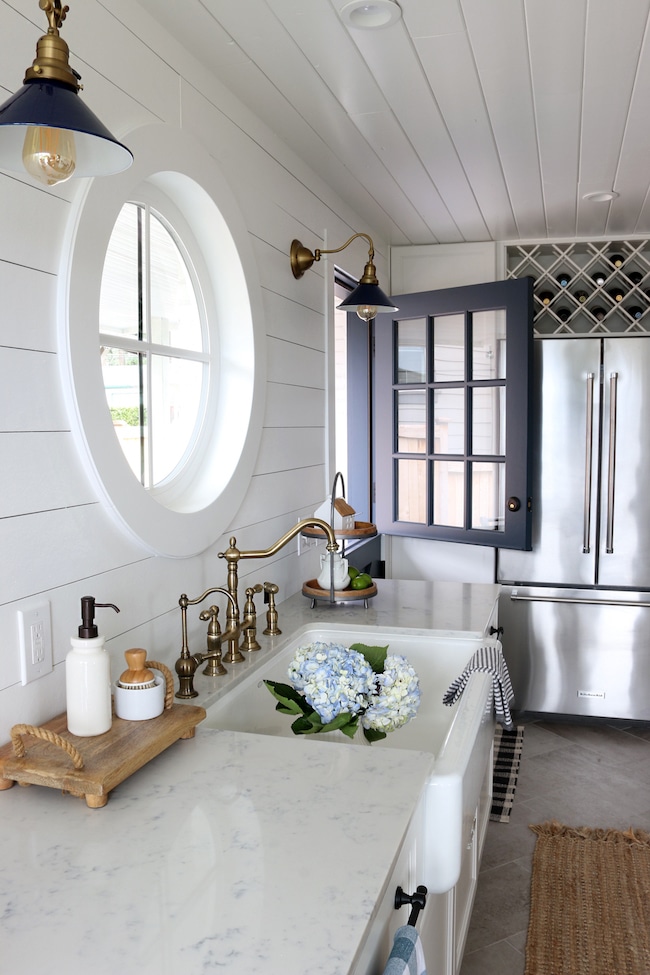 Click here for my kitchen tour and FAQ
Click here for my kitchen tour and FAQ
Looking for more kitchen inspiration?
Click HERE for my Best of the Best Kitchen Ideas series!
Kitchen Remodel: Four Key Design Tips
6 Tips for a Kitchen You Can Love for a Lifetime
5 Ways to Update Your Kitchen Without a Major Remodel