Today I'm sharing more of my favorite kitchen cleaning tips, with six simple secrets to keep your sink shiny!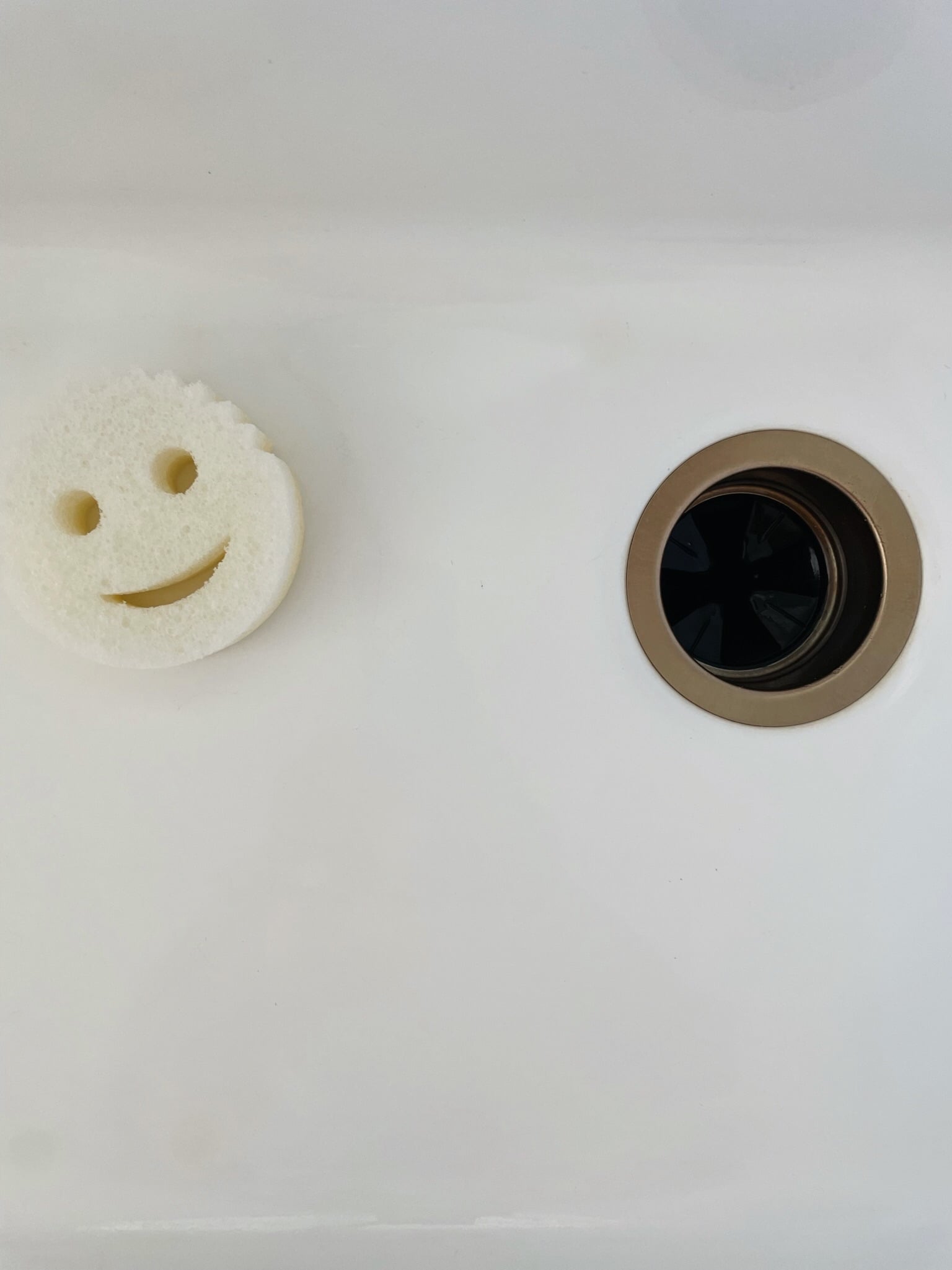 A clean sink will not only make your kitchen fresh and pretty, but it will make YOU happy!
Find my tips, DIY soft cleaning paste recipe and scroll for sources below.
1. Keep your sink free of dishes.
Be diligent about keeping dishes from piling up in the sink. The sink should be a temporary spot to set items while you're busy cooking or clearing the table, not a place to store them. As soon as you have a moment to hand wash or get them in the dishwasher, do it! Don't leave them overnight! This habit will help you keep your sink so much cleaner.
2. Don't keep clean dishes in your dishwasher.
Leaving clean dishes in your dishwasher means dirty ones will pile up in the sink and on the counter, making your sink more prone to scuffs and stains. Empty the dishwasher of clean dishes first thing in the morning and make sure it's empty enough before dinner so you can put the rest of the day's dishes right into the dishwasher, keeping your sink fresher and cleaner.
3. Do a quick clean and polish regularly.

Use a toxin free cleaner and wipe down, especially after cooking or messy projects. For a quick paste, you can sprinkle baking soda around the sink and then spray with Thieves Household Cleaner (it's the one cleaner I use for everything, it's toxin free and a concentrate so you just use one capful in a 16 ounce spray bottle filled with water, or dilute less as desired, it is about $1 a bottle). Scrub with a sink-safe brush or sponge and rinse.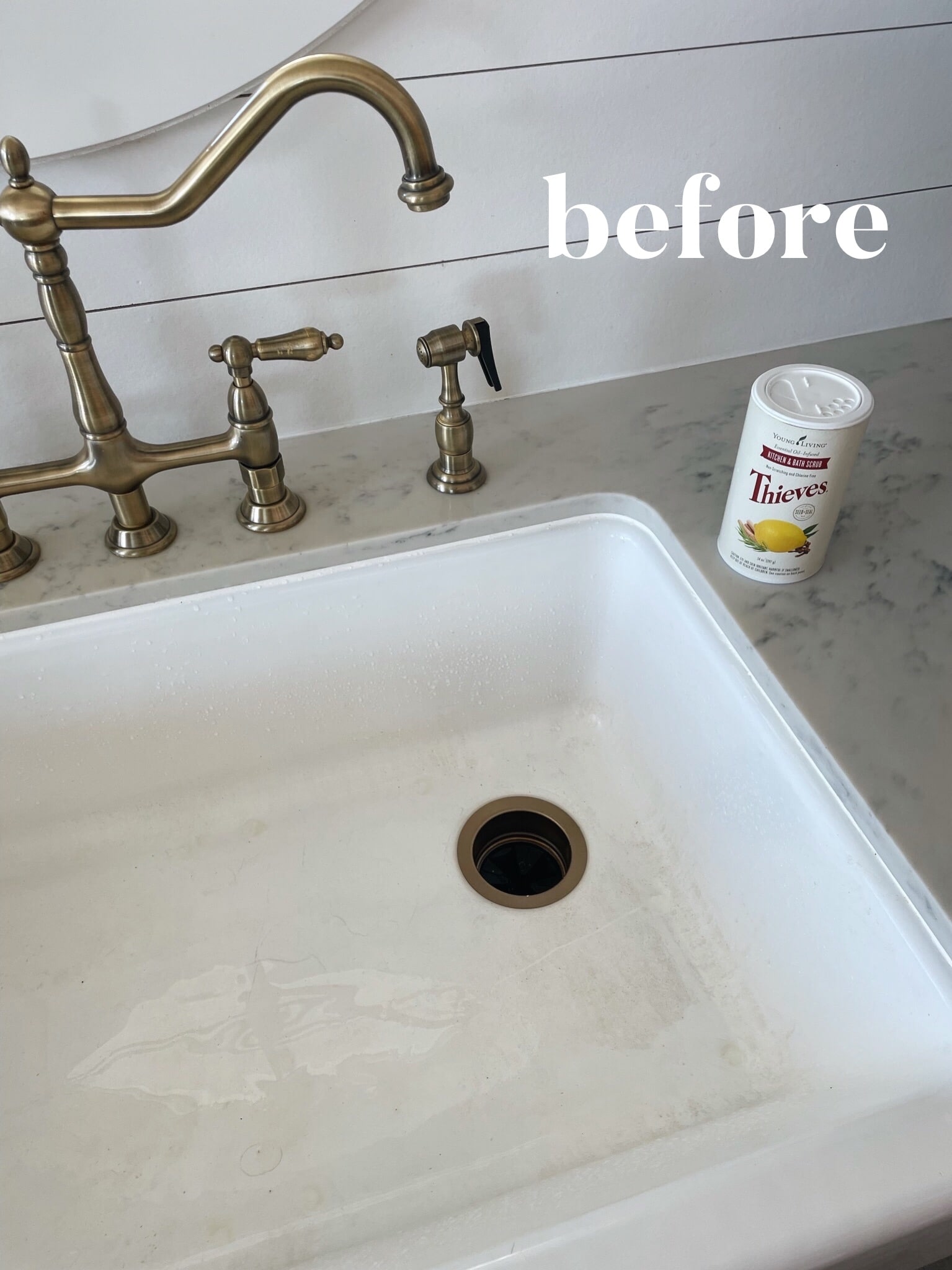 4. For nightly cleaning, make this DIY Soft Cleaning Paste recipe
Make this soft cleaning paste in advance to use at the end of the day. It's really easy to make and your sink will feel so fresh and pretty after using it!
1/2 cup baking soda
3 capfuls thieves household cleaner (use this link for the best deal on it!)
10 drops lemon essential oil (helps clear away gunk or sticky residue)
Mix and use the paste as needed with a sponge or brush.
So clean and shiny, without harsh chemicals!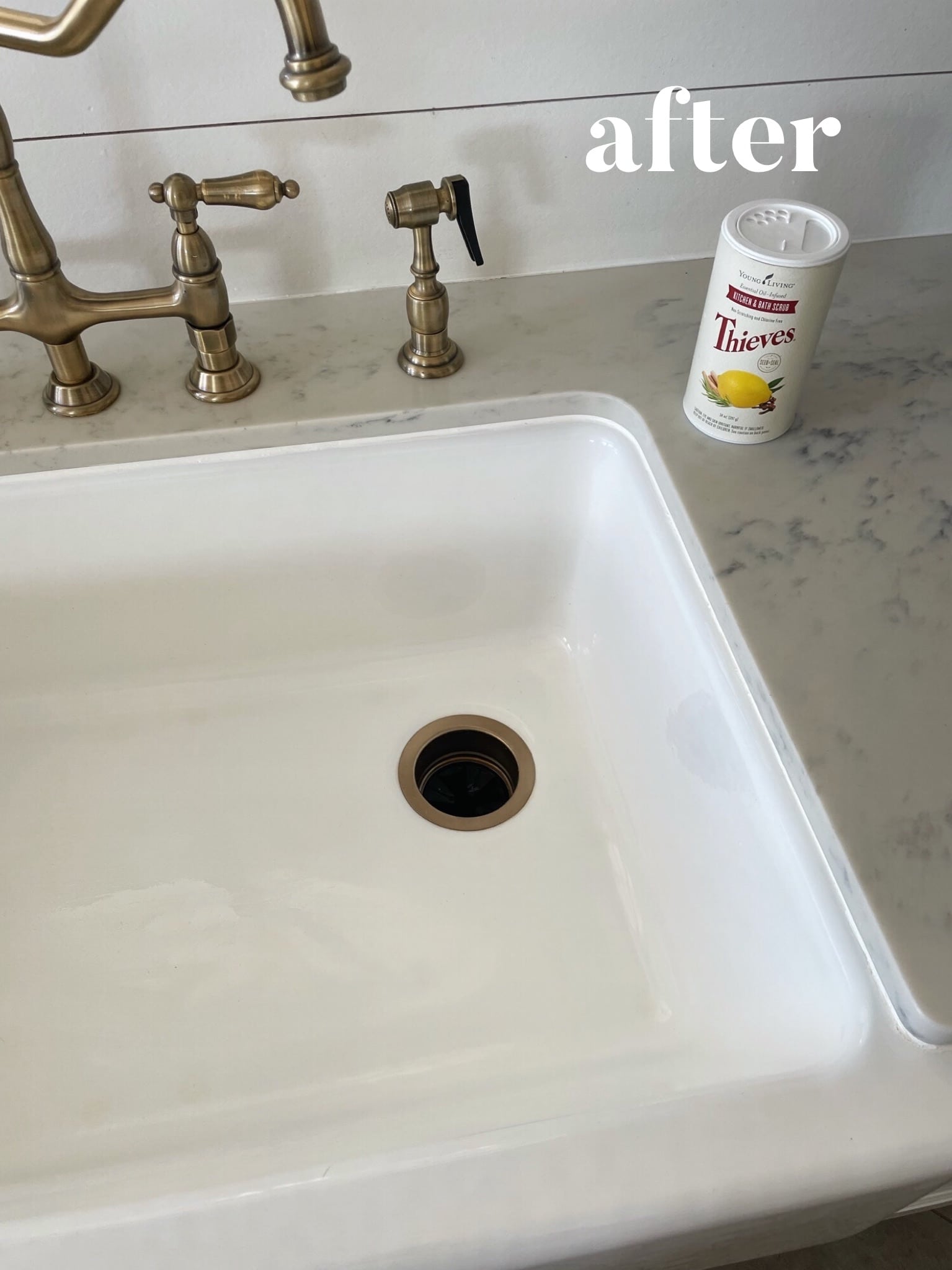 5. To deep clean your sink and get rid of scuff marks, use this!
This is MY FAVORITE product for scuffs or stains as well as deep cleaning. You can get the Thieves kitchen and bath scrub with my referral link to get the best deal and our free tips for a clean and healthy home. It works SO well without harsh chemicals. I use the cleaner with this sponge, and together they really get the stains and scuffs out of my white porcelain sink and makes our bathroom super clean. This scrub is a new household staple for deep cleaning, I give it my stamp of approval!
Get the Thieves kitchen and bathroom scrub and household cleaner I recommend here (make sure you see my member #3731456 so I can help you!).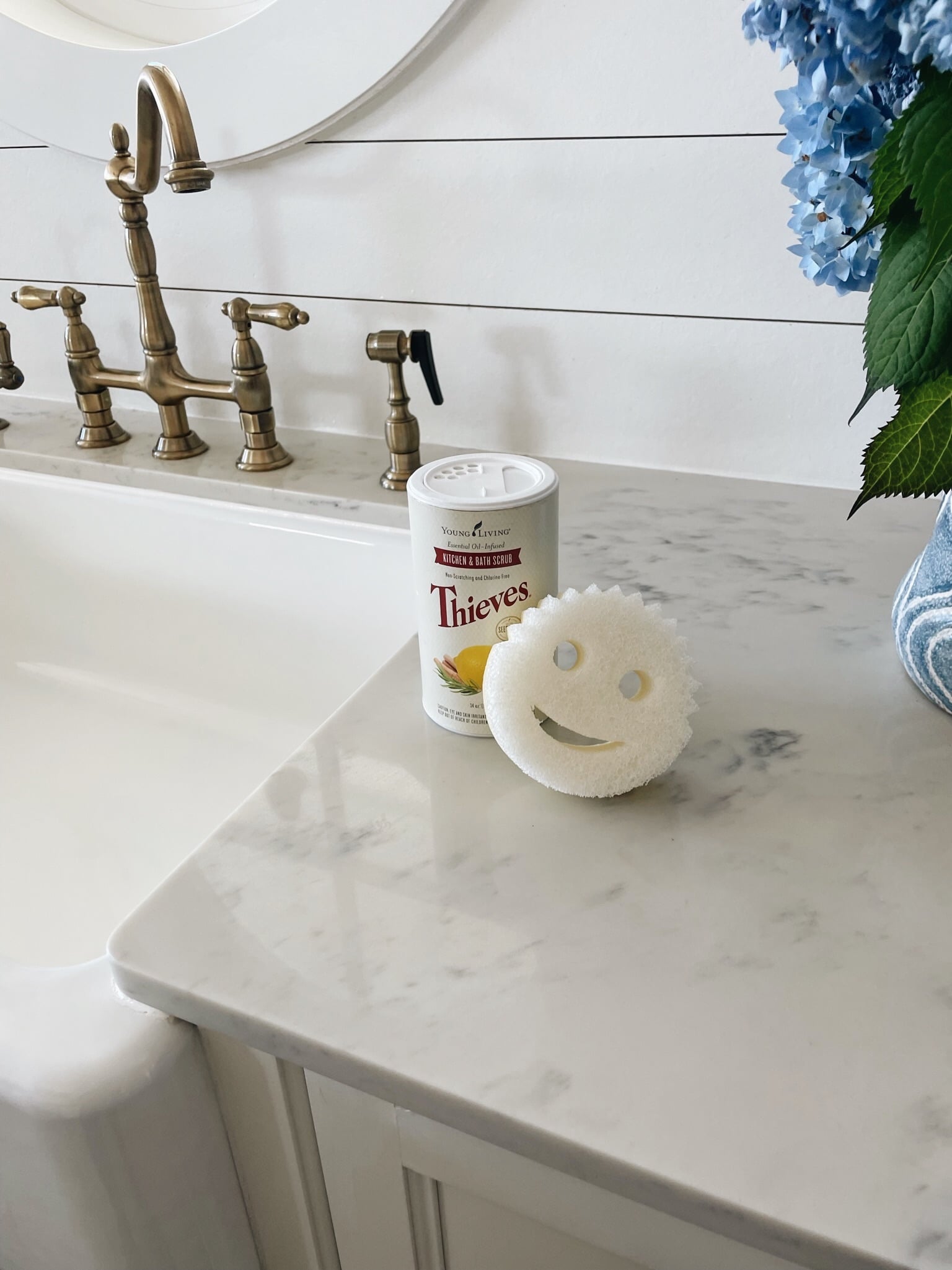 6. Master the habit of daily sink cleaning.
So many people dread doing dishes and put off cleaning the sink. Reframe how you see this daily habit! Keeping your sink clean and shiny is what I call a "domino habit." Mastering this ONE habit will lead to a shinier sink and so many other good things for your home, including and maybe most importantly, a happier less stressed YOU!
Read all about simple daily habits and tips for decluttering, organizing and tidying up your home in my book Make Room for What You Love.
SOURCES: