If you follow me on Facebook (come on over, it is fun!), you might have seen one of my Instagram pictures a couple of days ago of the dishes on my dining room wall. I am liking how the room is coming together, but was starting to feel like my baker's rack was kind of floating there in the middle of the wall, and the four dishes I had on the wall near it were hanging out all by themselves. Every time I took a picture of that wall, I realized I didn't like the arrangement. So, I decided to add four more plates to bring a little more connection between the plates and the baker's rack.
As I hung those dishes on the wall and took a picture, I was thinking about how much of my life involves dishes. I walked around with my phone taking pictures of dishes and thinking about my day to day rituals.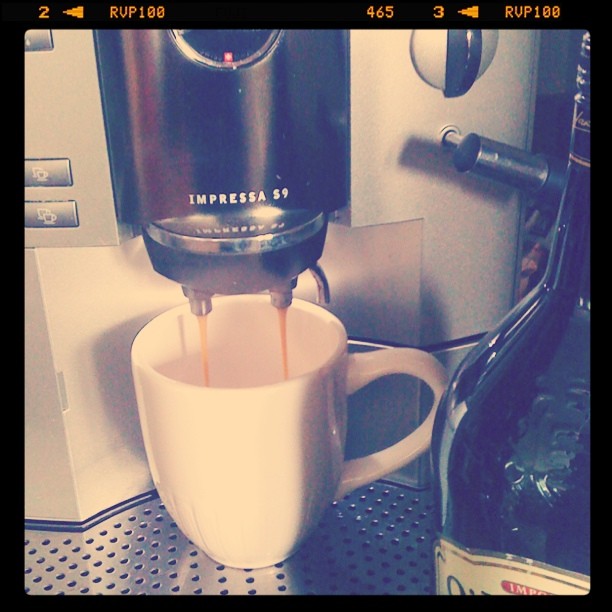 For instance, I love plates on my wall. Perhaps decorating with plates on the wall is outdated now, I don't know, but I still think there is something simple and lovely about that look. I'm not a fussy decorator, so simple clean dishes are beautiful to me whether they are on my wall, on my baker's rack or on stacked on my open shelves. They represent order and beauty.
My dishes themselves actually hold a lot of memories for me. I've had a mixture of various shapes and styles of white dishes for years. My white dishes remind me of my family and bring back memories of holidays at home. I enjoy simple rituals involving my dishes each day, like filling my mug of coffee in the morning, grabbing cereal bowls off our shelves in the morning before school and bringing down the dinner plates at night. Little privileges like that could go unnoticed but they really do mean a lot to me. I am blessed to be able to do those things, and I know it!
However, while clean dishes make me smile, I've learned that dirty dishes make me cranky. Ha! I don't really like dishes piled up in my kitchen. More dishes on the wall, yes. More dishes on my baker's rack, yes. More dishes on my counter, no. Dishes smell when they are dirty. I've learned that a smelly kitchen is not OK with me.
My husband doesn't like dishes on the counter so when we are apparently too busy to unload and reload the dishwasher, he artfully piles dishes high in our sink. I don't like dishes in my sink. I don't like the sound of them tipping over or the splash that happens when they all come tumbling down.
I think the creative energy involved in the sink piling technique may just as well be used to unload and load the dishwasher. I've learned over the years that when I don't fill the dishwasher with our dirty dishes at night — I'm cranky in the morning. I'd rather take a few moments at night to deal with my dishes right then and there, no matter how tired I am, than to wake up cranky. Who wants to wake up cranky? Not me!
I love that my white dishes fit perfectly in my new dishwasher. It is so well designed, loading the dishwasher is actually enjoyable. I cannot say that about the last two dishwashers I had. Call me crazy but small details like this matter in my day. I don't like to fight with dishes or dishwashers. Life is too short for that.
Perhaps that is why I enjoy my open shelves for my dishes. I love the ease and simplicity of removing a dish from the dishwasher and turning around to set it on the open shelves. However, I also loved seeing my white dishes in my glass cabinets in my old house and hope someday to have glass doors once again. I can still remember the feel of the glass knobs as I opened them every day. When all of my dishes were clean and put away, I thought those glass cabinets full of dishes were so beautiful. Simple memory, but seeing those dishes behind the glass doors made me happy.
dishwasher incident at my old house: blogged about way back in 2007
We've been through a lot over the years with our dishes. We've learned that dish washing soap and dishwasher detergent are not the same thing and you really need to pay attention as you fill your dishwasher with soap. SHOCKING! We learned this lesson twice, if you don't learn it the first time apparently you get to learn it again. The first time we had dish soap bubbles going down the hallway.
We still laugh at that memory. As much as I like to see my dirty dishes IN the dishwasher, I love even more to empty the  dishwasher of clean dishes. When the last dish is put away, I take a moment to stare at that beautiful empty machine! That sense of accomplishment so early in the morning makes me feel like I can conquer the world that day. It doesn't take much to make me happy!
So fess up. I want to know.

Have you ever put dish soap in your dishwasher? Ha, ha. Good times.

Note: It might seem silly that I find joy in the every day routines of life like getting dishes out for our family dinner or cleaning up in the evening, but at times like this tragedy in Alabama from the tornadoes, it reminds me that we need to treasure even the mundane moments at home. There is so much devastation, so many lives and homes lost, if you are able to help with Alabama disaster relief and recovery, here is where you can find out more.
This post is part of a six part series on Homemaking, sponsored by Electrolux as part of Homebuzz. I received an Electrolux appliance in exchange for my participation. The opinions stated in this post are my own. My old dishwasher is being donated to a worthy cause.
The other posts in this series are here:
My New Dishwasher,  Order from Chaos,