All my life I've been intrigued by charming garden gates. Perhaps it is my love of the "secret garden" type fairytales, but gates are a key part of what makes a yard feel special, like it is a private outdoor room.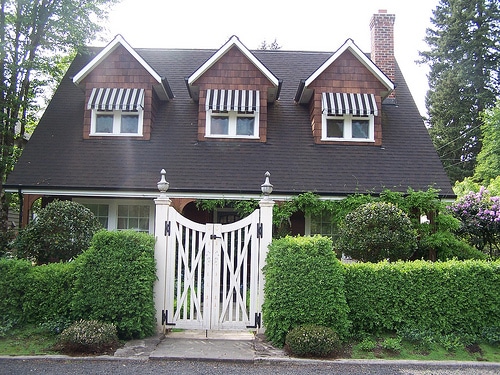 I used to drive by this house (above) which was down the street from us when I lived in Lake Oswego, Oregon. I loved their front yard and gate (well, I loved their whole house — I think it was in a magazine, too).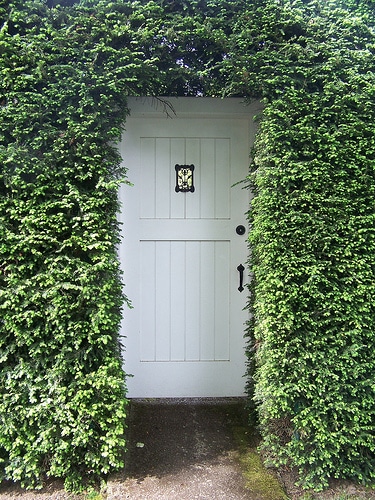 There was another darling house a few blocks down from us that had a private wood door on the side to a backyard, installed right in the middle of a super tall hedge. SO COOL! I took these photos probably ten years ago, I was pretty enthralled with that door. Believe me, I wanted to go look through that little window to see the backyard every time I walked by. But I didn't. I am a house stalker but I try not to be too scary.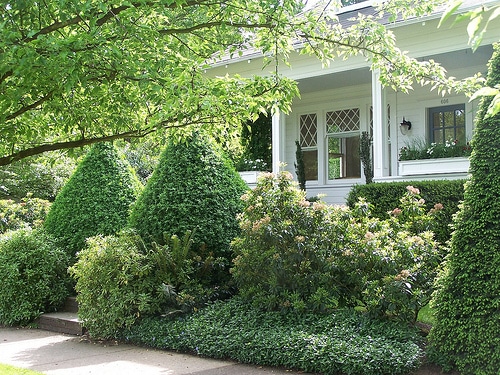 Her front yard (above) was beautifully landscaped and so well cared for I loved walking by it, but I felt like that back garden was her private sanctuary and I never got the chance to go in it (darn, in hindsight I should have just asked for a tour!). I wanted to respect her space and tried my best to restrain myself to not sneak a peek through her gate window (ha, although when the gate was open you better believe I was strolling past a few times just trying to get a glimpse of the glorious garden beyond!).
A charming garden gate really helps set the tone for the home, the style and personality of the owners and just makes coming into a yard a little more special, I think.
Because we are planning to put in two new gates in our side yard area (YAY!), we've definitely had gates on the mind lately. I've been searching online for inspiration and I can't help but ask myself WHY can't I have ALL THE GATES? :) I love so many of them! But for now we will install just two gates, so I've been working on narrowing them down to what would suit our situation and style. It wasn't easy to pick, but I think I've got the side yard pretty much all designed now. I'm excited about the direction it is taking. More to come on our decisions!
But meanwhile, I thought you might enjoy a glimpse of spring today (to help pass the dark night of the soul that is January) with a few charming garden gates I ran across in my searches.
Enjoy!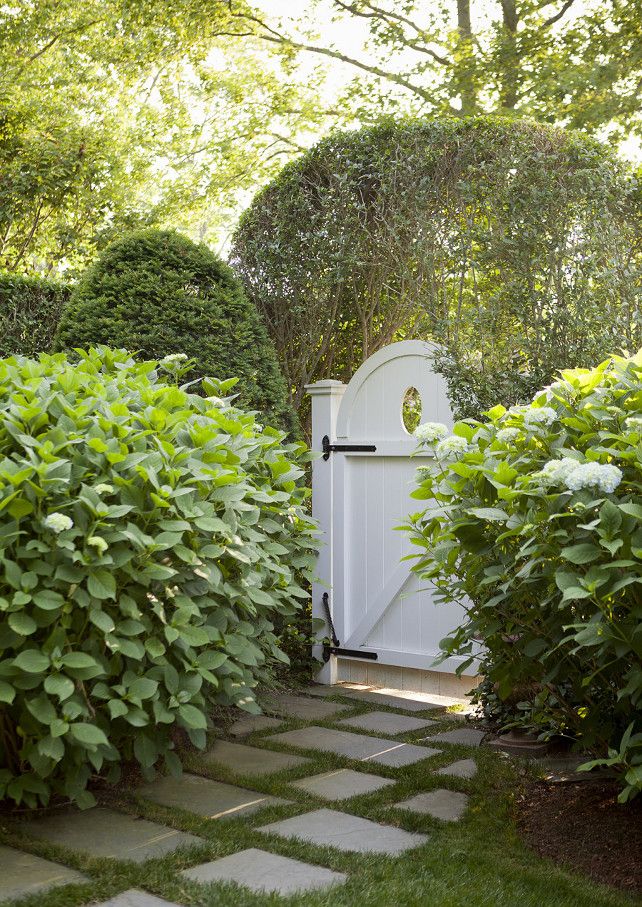 Jenny Wolf / Photo by Emily Gilbert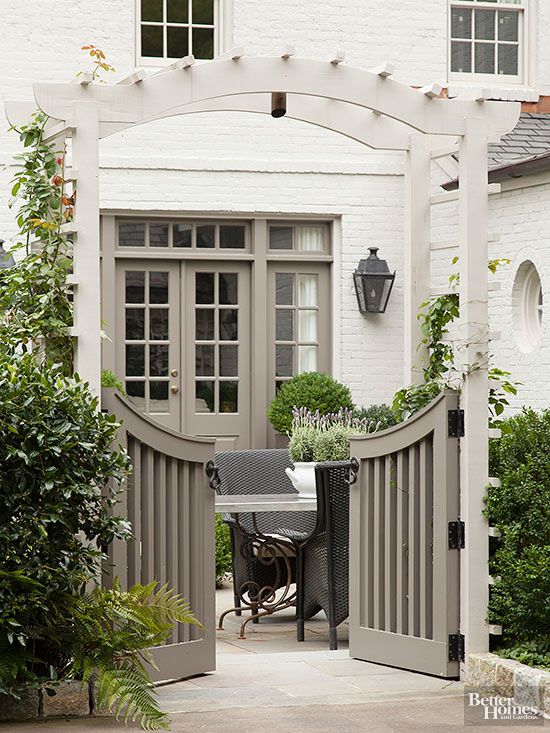 BHG
More Inspiration:
How to Create a Magical Garden