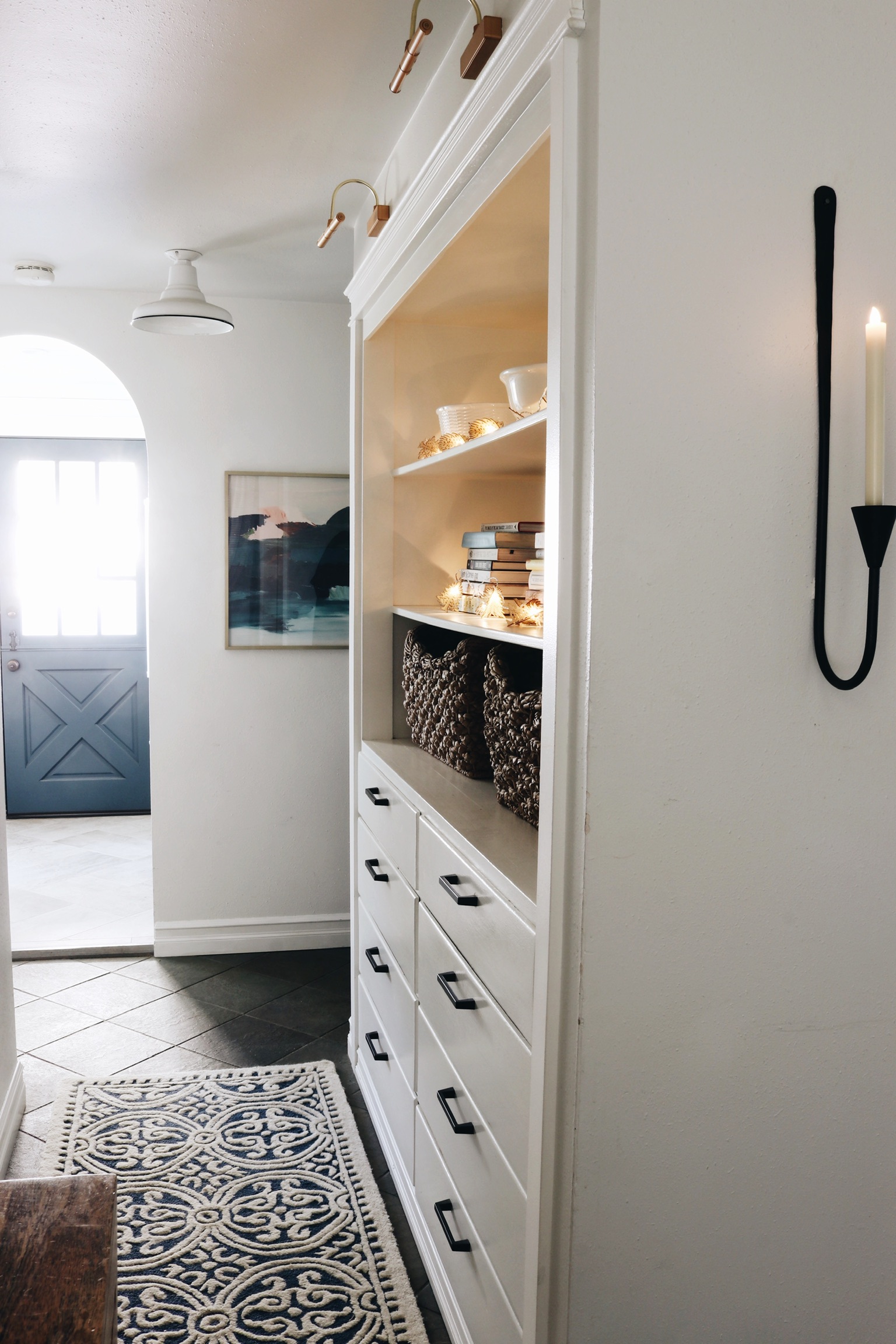 Get Your Copy of Simple Organizing! Amazon or Barnes and Noble /// Hall Details
I'm so excited to welcome you to the launch of my Simple Organizing book (plus our Simple Organizing Clutter Confessions Blog Tour!!) This is going to be fun! You'll find my confession in this post, and links to the other eight bloggers on the tour between today and Thursday below!
Don't forget to scroll to visit the others on the tour as well as enter the giveaway at the end of this post.
We all love to look at drool-worthy organized spaces, but the fact of the matter is, a standard of perfection in our own home can paralyze us from making progress at all.
So today we're getting real and focused on what we CAN do this spring to transform how we live in our home. To help motivate our spring tidying, I've asked a few blogging friends to take us "behind the scenes", so to speak, to show us some of their clutter spots. We all have 'em. But why? And what are we going to do about them?
If you read my decluttering book Make Room for What You Love, you know I have to be very clear with myself and my family on the purpose of each drawer or basket or shelf. When we aren't clear about our intentions, it leaves room for interpretation. And that's where things can go terribly wrong when it comes to having an organized home.
Case in point. My house.
Exhibit A (pictured at the top of this page)
"Baskets for kitchen overflow" located in my front hallway.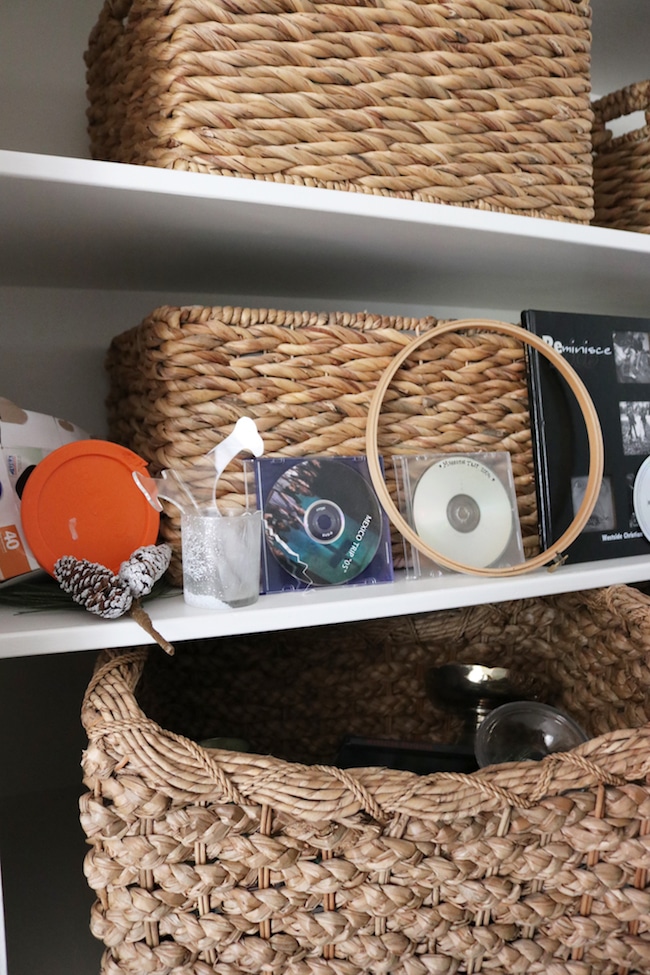 Exhibit B.
"Clutter" found within the baskets.
Let me back up for a second and explain how all this clutter happened. These baskets served us so well while we were remodeling our kitchen. They were a lifesaver for kitchen items that needed a home. They keep our hallway looking streamlined and tidy.
Yet, I neglected to implement one of my number one rules for organizing. And that's where things went horribly wrong.
Just like I told y'all in Make Room for What You Love, everyone just kind of knows to not put their pants in a silverware drawer (you do, right? Please tell me you do.). The reason we know this is because it is called the SILVERWARE DRAWER. It has a name that makes total sense to everyone. We know what DOESN'T go there when we are clear on what DOES belong there.
If anyone in your family was to put pants in your silverware drawer, you'd be like WHAT IN THE ACTUAL WORLD, right? And if that was to happen, you'd deal with it immediately.
Well, that's what I'm saying about these baskets. There was a breakdown in communication. The "kitchen overflow area" left too much to interpretation.
Here's a sampling of what I found inside basket number one:
Exhibit C
Mission Trip 2006.
I'm not really even sure what to say about this, y'all. It's 2018 and we moved to this house in 2015.
Exhibit D
Yearbook, 2007. Again, I'm not really sure how this ended up here.
Phil Wickham CD (we do not even have a CD player in our entire house).

Exhibit E.
Embroidery hoop. Let me be clear, I do not know how to embroider anything. I may have purchased this for a craft project. But I don't do crafts, so I'm not sure why I torture myself by buying supplies for crafts, nor why this hoop ended up here.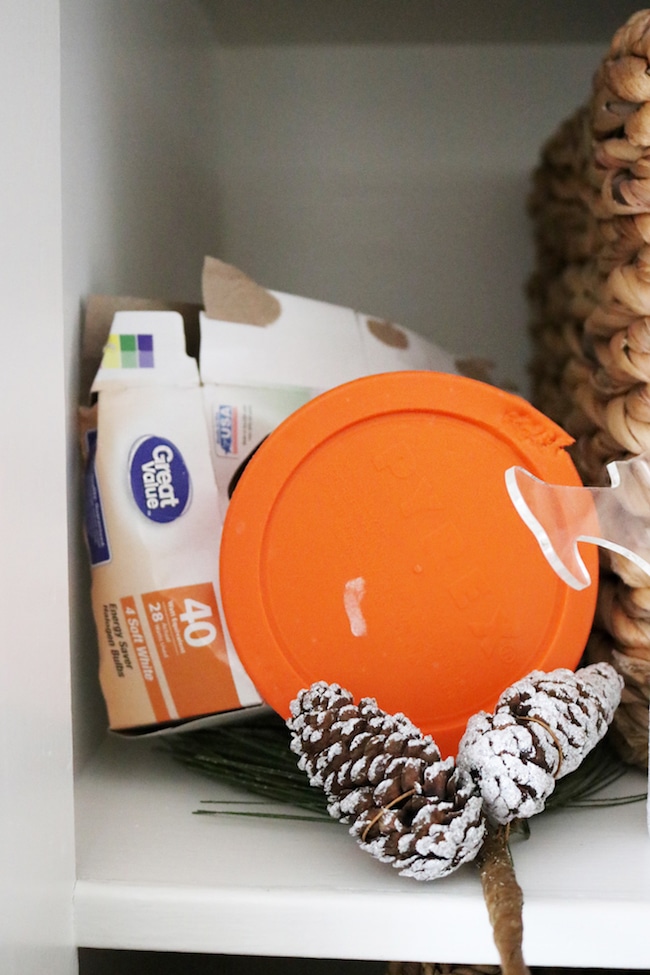 Exhibit F.
Chewed up lid for wall putty. The teeth marks are (likely) from Jack.
Note there is a garbage can ten feet away, so I'm not really sure why we're hanging onto to this. Also, where is the putty?
Exhibit G.
Faux Christmas greenery.
Apparently I thought I would keep this here so I'd be prepared to decorate in a hurry.
At this point in my investigation I was so overwhelmed that I stopped digging. Ha!
Clearly, my baskets could be so much better utilized. I fully admit it's time to do some spring decluttering.
At least at a glance it still looks good right? Gotta love deep baskets for keeping clutter at least somewhat streamlined. They are definitely better than clutter just lining the shelves!
Clutter multiplies if we aren't keeping up with it. We have to adapt our systems along with the changes that take place in our life. We need to continually pare down what we keep so we can be free to do the things we really want to do in life.
It's so important to remind ourselves often that our home should be our sanctuary not a storage room. I know I need to remind myself of that often! It's what motivates me to declutter and organize my home. I want my home to be a peaceful place and when things get out of control (which they do!), I'm inspired to bring them back to order because I know I feel my best when my surroundings inspire me.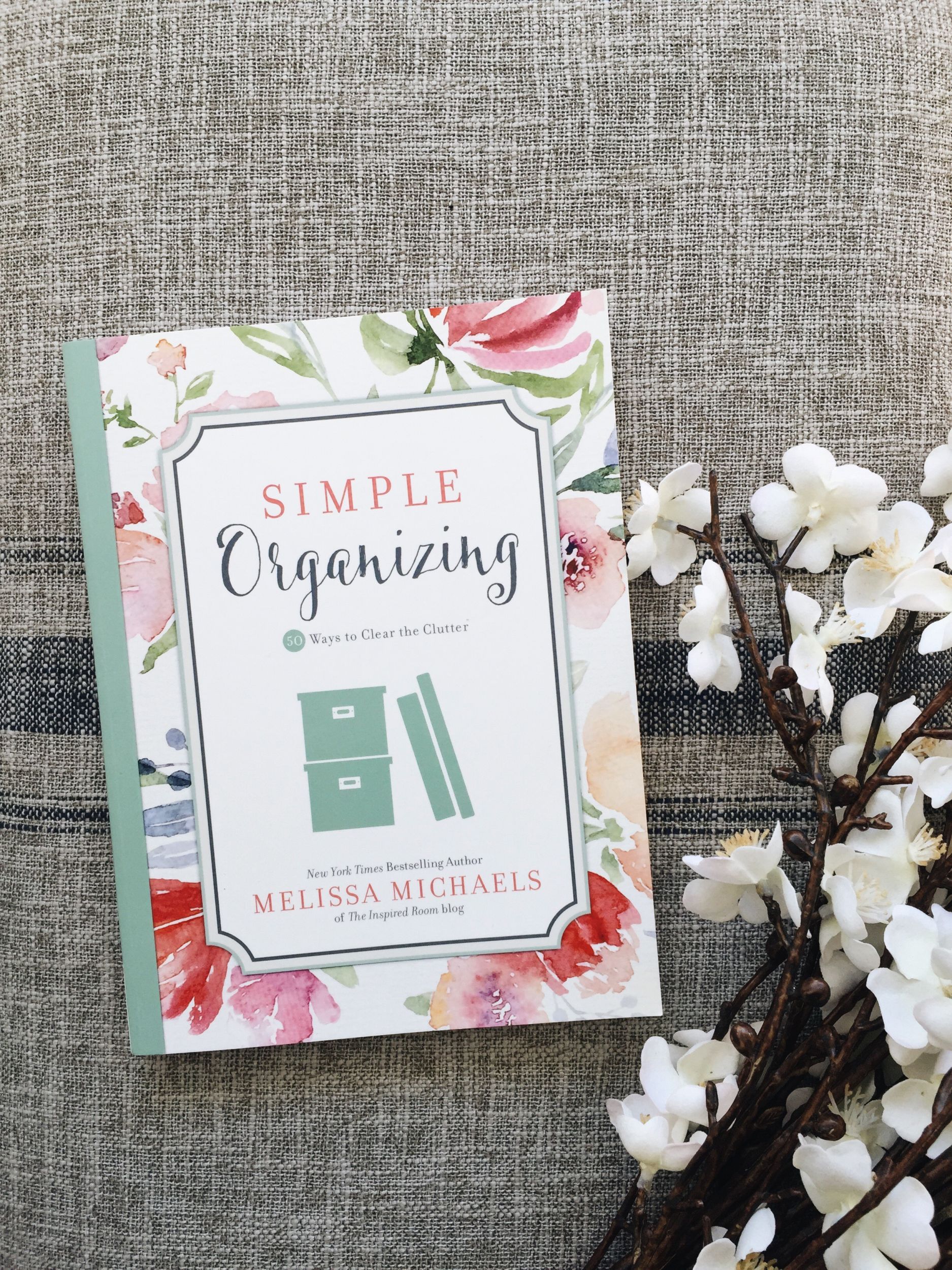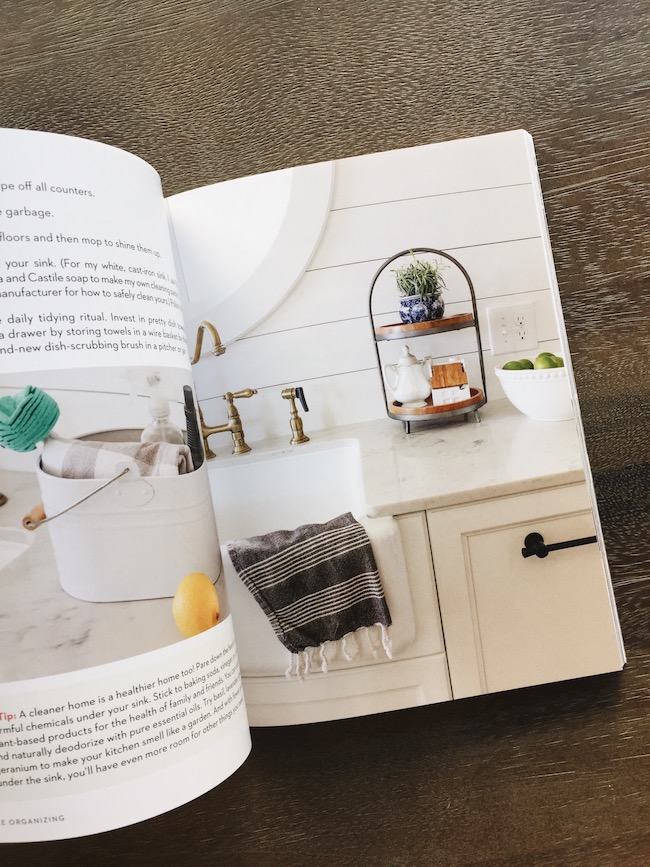 Simple Organizing – Available Now! Amazon // Barnes and Noble
Now it's time for the Clutter Confessions tour! Have fun visiting today's participants!
ENJOY THE CLUTTER CONFESSIONS TOUR BELOW!
TUESDAY
The Inspired Room – You're HERE!
* * * * * * * * * * *
WEDNESDAY
* * * * * * * * * * *
THURSDAY
ENJOY! (and big thanks to all of the bloggers and Instagrammers and friends who have supported this launch, so grateful for each and every one of you! XOXO).