PSA…if you didn't know, today is Amazon Prime Day! If you aren't a Prime member, today would be the day to sign up or try out the 30 day free trial because today (Monday July 15) is Amazon Prime Day! That means you'll find some amazing deals for Prime members-only!

One note to keep in mind on Prime Day is that the stock could run low on any items they put on sale, so my usual rule of thumb is that if I would be sad to not get it, I go ahead and order it without delay.:). And don't forget, all of my books are on Amazon!
I wouldn't have necessarily thought of myself as someone who used many "gadgets" around the house, but I do have some good ones that I wouldn't want to live without!
Here are some of my favorites that I can say really and truly do make our life better!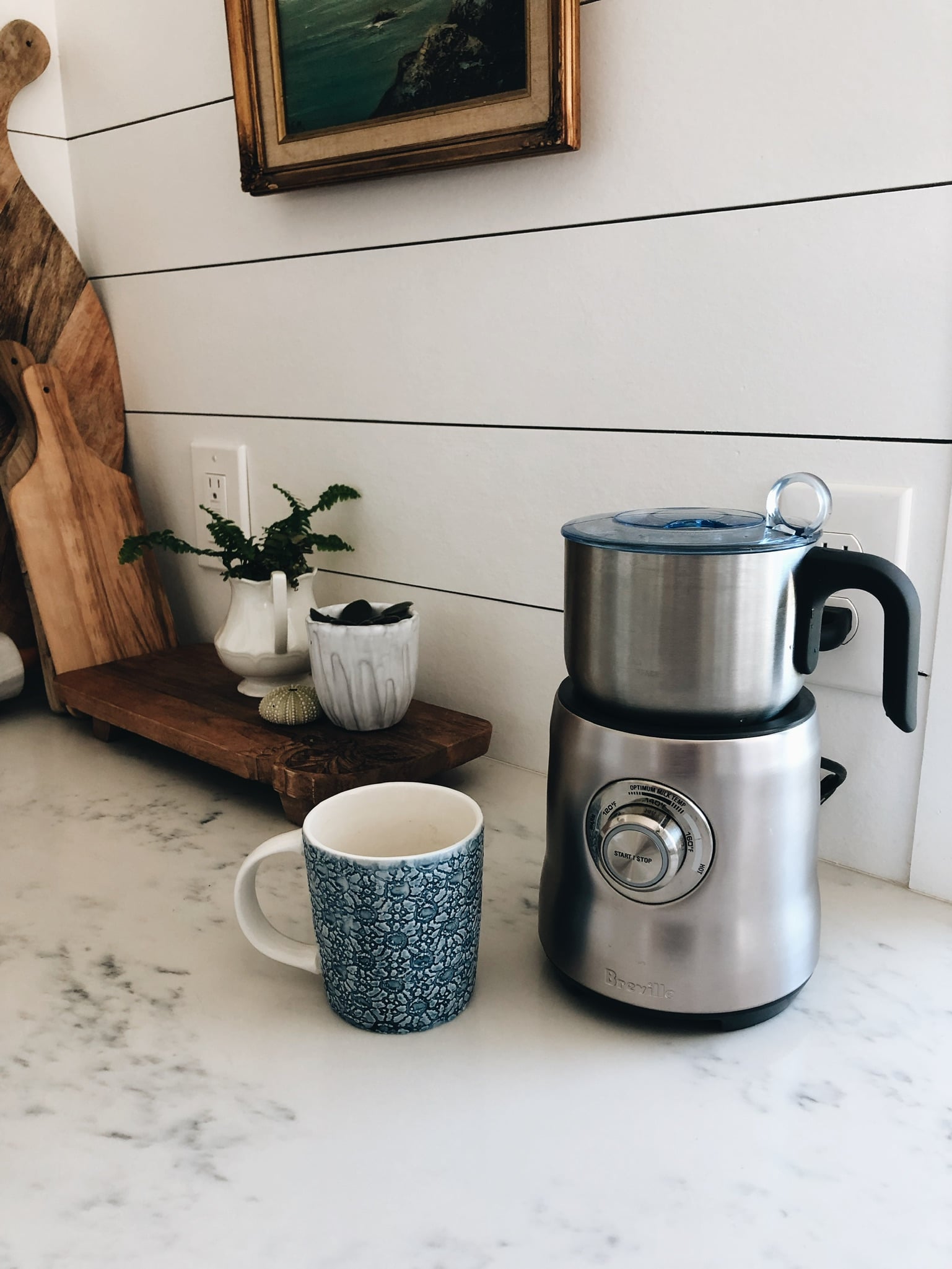 I love this stainless steel frother! My old milk steamer had a non-stick coating which isn't the best for health, so I decided to make a switch. This one is extra neat because it can make hot or cold frothy beverages! It's so easy to use. For my coffee I just put in a non-dairy milk and foam it up. It will keep the milk hot, too, which is a nice bonus as I'm preparing coffee. You can also add things to it to make all kinds of tasty beverages!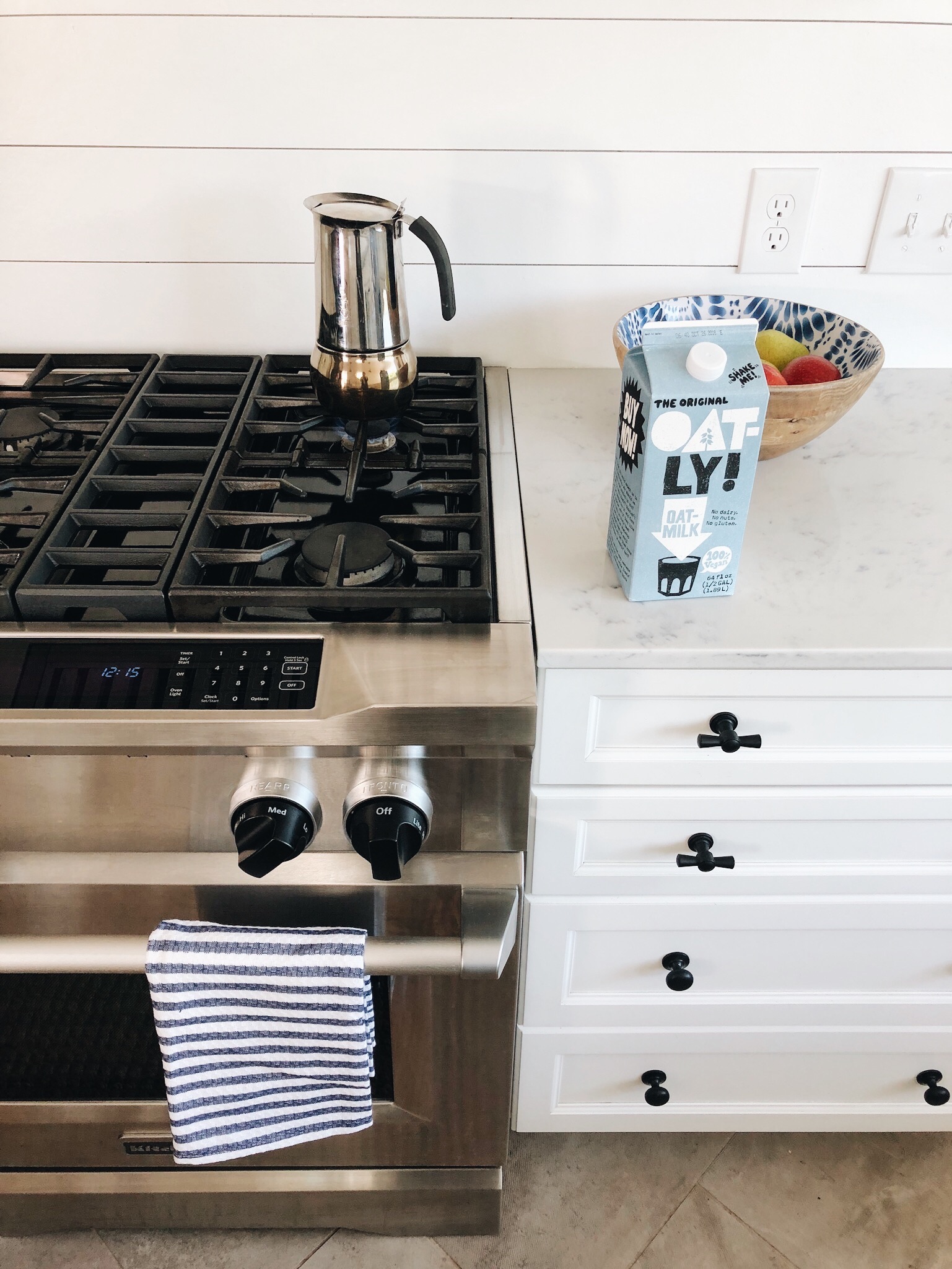 This is the espresso maker I use for coffee almost every day now. After my big espresso maker bit the dust I thought I'd never be able to find an affordable replacement that I loved as much.
This one has really surprised me! It is not only affordable but it makes really good coffee (a key to great coffee is to buy quality, organic fair trade coffee beans and grind them just before brewing). Side note–have you tried Oatly oat milk yet? It's one of my all-time favorite non-dairy milks!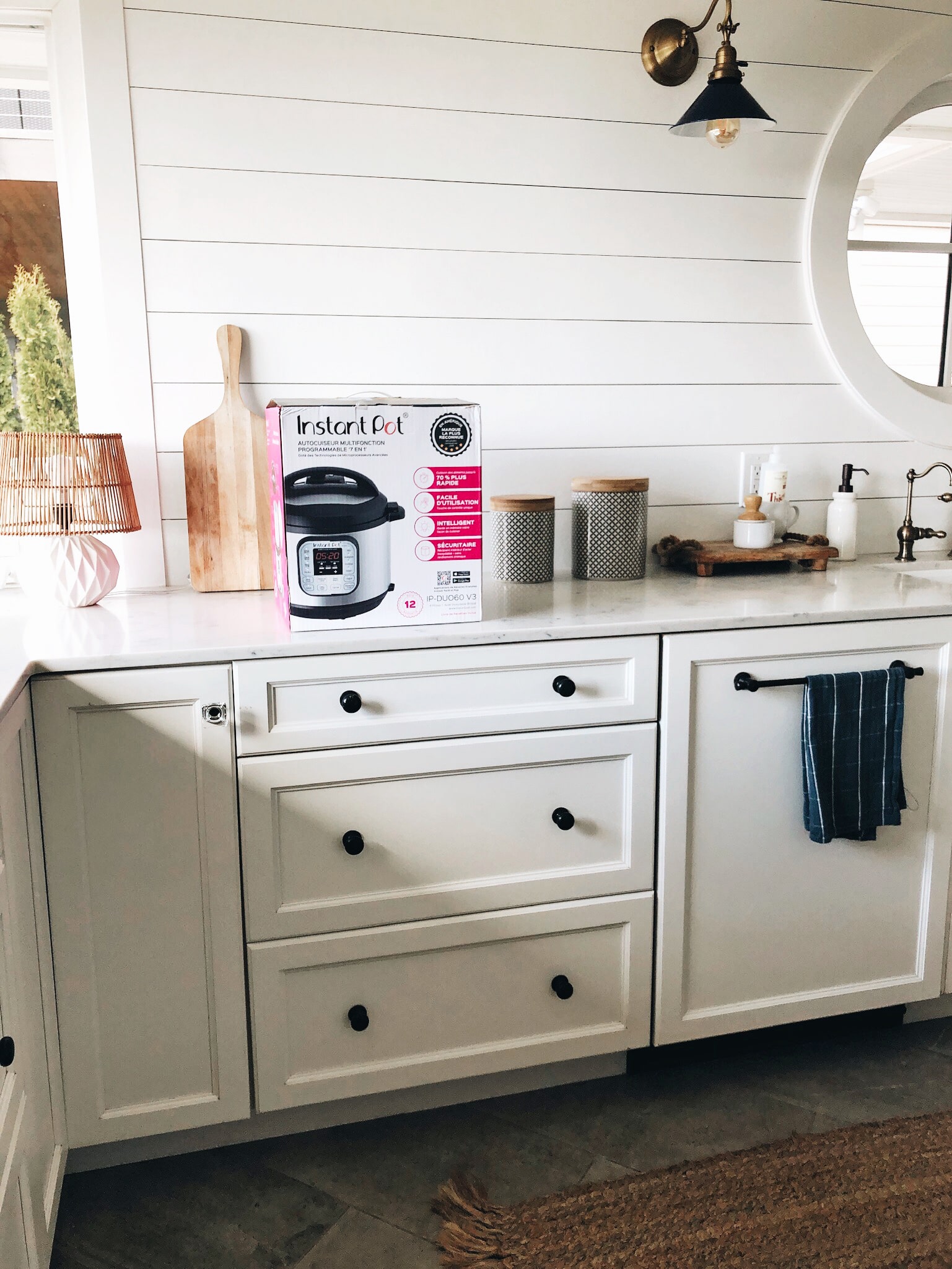 Instant Pot. (huge sale right now right here–only $55!)
This is one of those gadgets that I really didn't think I needed, but I'm so glad I tried it. It's an amazing deal right now here! I haven't even used it to its full potential yet, but I am starting to use it more regularly for rice and beans so that's a start! To be honest, I used to be terrified of it, but I'm not scared anymore LOL. (Watch me use it for the first time here)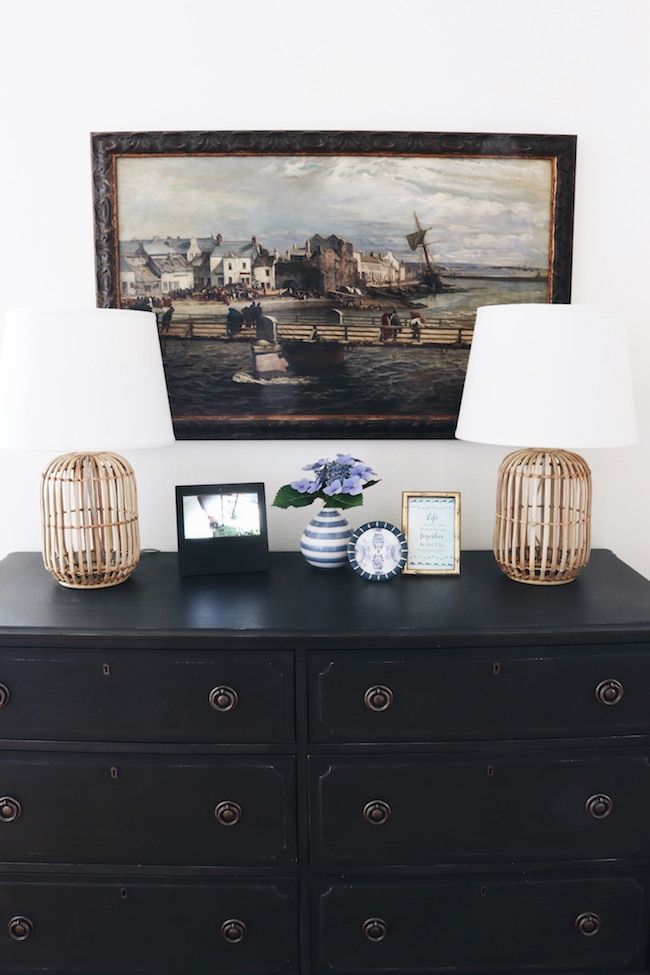 Echo Show and Home Hawk security camera.
OK, here's another gadget I REALLY didn't think I needed. But it is one I use every single day now so I consider it a must! My Echo Show is an older version but the new version is on sale for Prime Day! We also have this Echo Dot which is a crazy deal for Prime day as well (just $22).
We use ours all the time! I love it for listening to music (the speaker is great!), setting timers, checking the weather, watching video and news reports…etc. The Echo Show also hooked up to another gadget I love, our Home Hawk security cameras. It's been super handy for keeping an eye on our property, too.
Speaking of gadgets I never thought I'd care about, check out our new lawn mower. We used to hire help to mow our lawn because 1) our grass areas are pretty big and 2) we didn't even own a lawn mower 3) my husband and son are allergic to grass.
But when we decided this spring that we were ready to go back to mowing our lawn ourselves, a neighbor recommended this one to us. It runs on a rechargeable battery, which has been SO MUCH EASIER compared to the old gas one we used to have. And it's pretty affordable, too. We love it!
Robot Vacuum. (HUGE sale right now!)
Meet my housekeeper. I can't imagine life without her!
She travels around the house picking up all those pesky dust bunnies, the flyaway dog hair (even though our dogs don't shed, they still have hair that creates dust bunnies!) and keeps our floors free of any sand or dirt that finds its way inside.
My robot vacuum can travel across our hard floors, rugs (and easily can navigate the ups and downs of different heights of rugs and flooring!), and under beds and furniture.
I used to think a gadget like this would be unnecessary if you have a good vacuum, but I was so wrong! It is amazing to have a little helper keeping up with my floors every day.
I talked more about it here (plus a little video snippet of how easily she glides over thick rugs!). It's on a huge sale today here as well!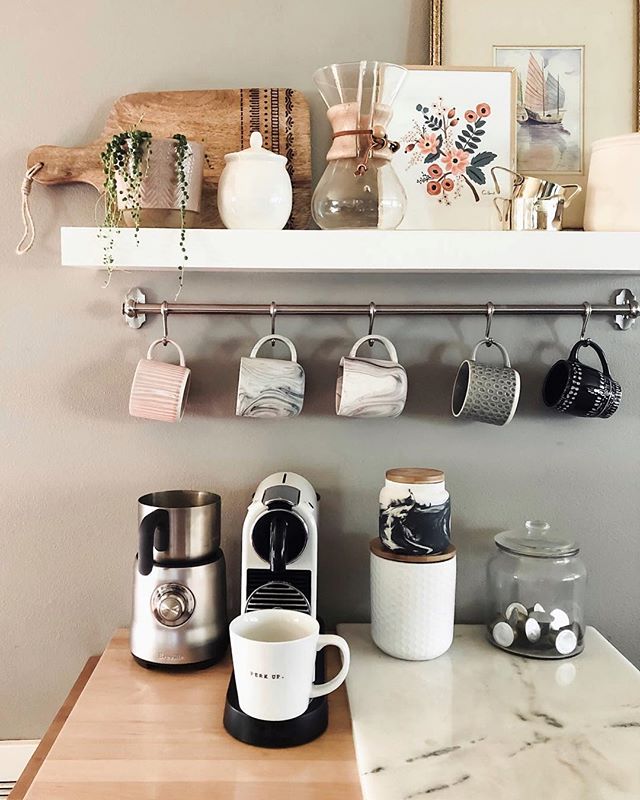 Even though I love my percolator espresso maker mentioned above, we still use our Nespressos for ease and convenience. This white one is at my daughter Kylee's house. This is similar to the one I have and it's on an amazing deal right now for Prime Day!
I find we tend to use our Nespresso when we just need a quick cup before we run out the door, or if I don't have any ground beans or when we have guests and want to make it easy for them to make a quick cup of coffee in the morning.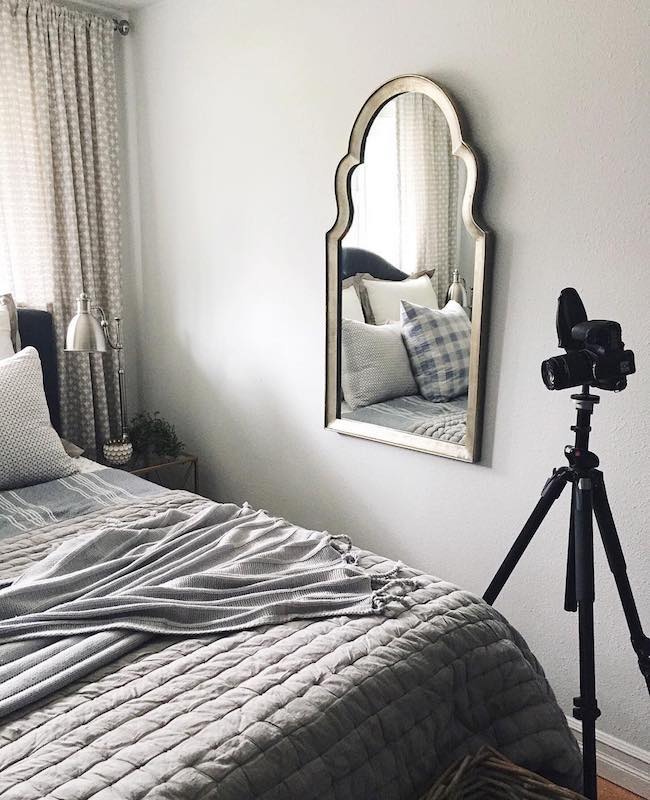 Tripod (similar model).
Here's a gadget that we use in our home all the time. While we aren't professional photographers, we definitely take a lot of photos in this house! A lot of our photos are taken on a phone, but many book and blog photos are taken with my actual camera with a tripod. It is such a sturdy tripod and makes our photos extra clear and crisp!
Diffuser and essential oils kit.
(These are items I don't recommend you ever buy on Amazon, at any price. To ensure quality as well as for the safety of your family, you only want to buy oils and wellness products directly from a trusted source).
You have seen me mention this before, but I'm so in love with this diffuser. I've had mine for years and I can tell you that no other "look alikes" compare. It is real wood and glass and of superior quality for the maximum benefits of essential oils. Plus, it plays music and comes in a starter kit so it's a crazy good deal for everything you get with it.
I'm fan of all of Young Living's diffusers, oils and non-toxic household products. After five years, I am still very confident in recommending them.
In fact, I order most of my household and personal care items from Young Living each month. I feel better than I ever have! Their products have no junk in them, only the good stuff our bodies can use.
New to oils? Still on the fence? I'd say DIVE IN! You won't regret a Young Living membership (there are never requirements or fees for being a member–you just get access to the wholesale prices whenever you want!).
I love using oils for pretty much everything! Sleep, emotions, skin, thyroid, digestion, focus, cleaning, hormones, immune support, staying well, for helping sore things, for a dreamy smelling home without toxic candles/sprays…just to name a few! Don't worry if you're overwhelmed by learning–I'll be here to help walk you through and will plug you into my wellness group with helpful tips and recipes!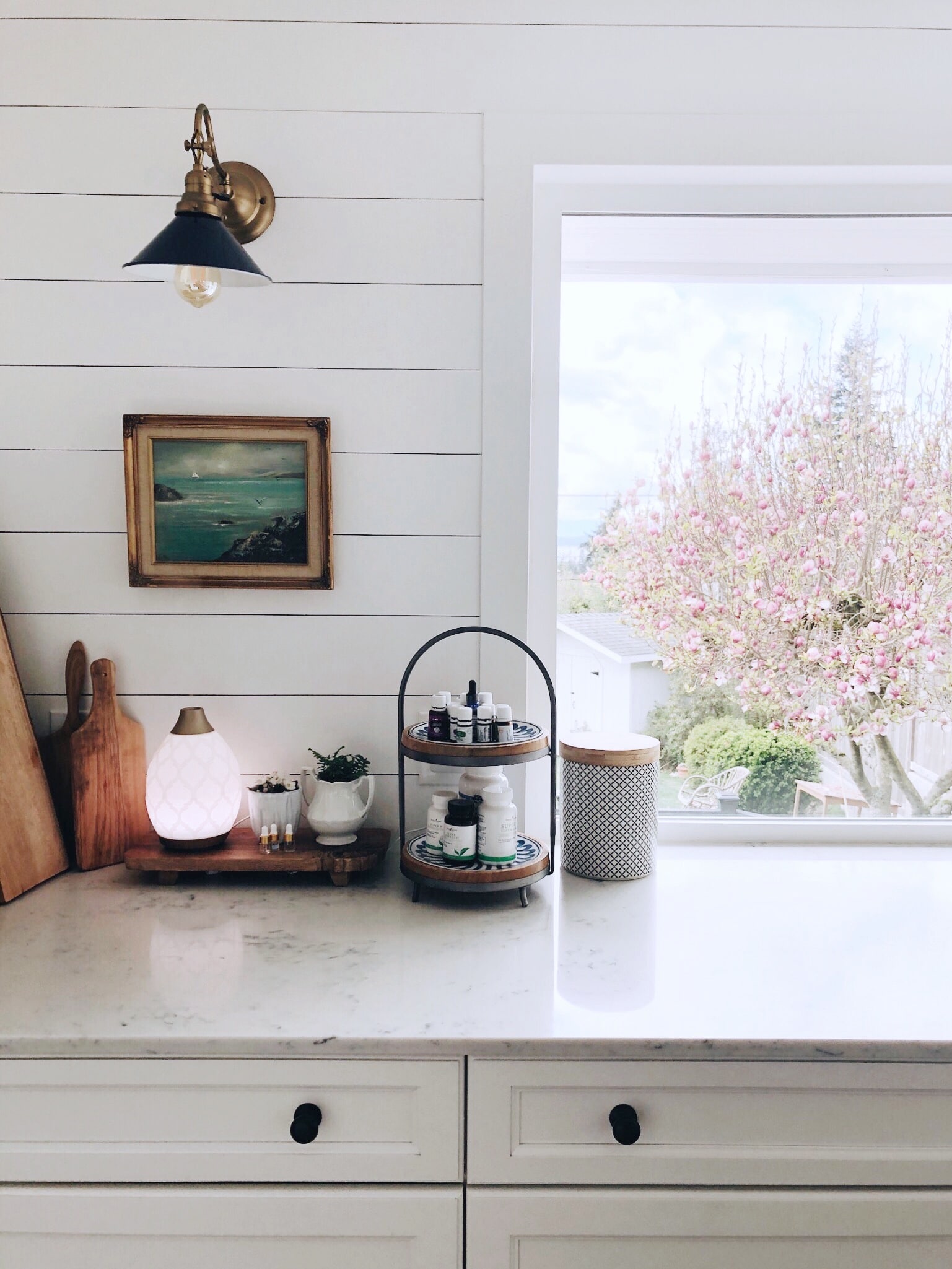 We have several diffusers around our house. The one pictured above is so pretty, it has a candle flicker feature which I really like for setting a mood, or you can have the light off if you're using it for sleep!
So even though I would never buy oils on Amazon, I thought in honor of Prime Day, I'd give you a deal on a starter kit this week so you can see for yourself why I love this kit so much.
It will be the best purchase you'll make all day for your family.
I'll give you $25 cash back on any of the premium starter kits (they come with 12 everyday oils and a diffuser, or household or personal products) when you use my referral link. You'll also get invited into my private online wellness community, The Dwell Well Collective!
Email me at my oils email [email protected] with questions or once you order, let me know you saw this post and I'll send you the cash back!
So there you have it! Ten gadgets I can't live without.
Find all the Amazon Prime deals HERE (and more as they're updated through the day!).
Stay tuned to this post as I may decide to add any other good deals I see or recommend today!
FAVORITE PRIME DAY DEALS:
This Blue Dutch Oven for only $27.99
This Vitamix Blender (we've been making our own nut butters lately and have LOVED having a quality blender that works so easily!)
This countertop toaster oven (I've wanted one of these for awhile now and might have to grab it while it's on sale!)
Echo Dot speaker (only $22!)
Instant Pot. (huge sale right now—only $55!)
Amazon Fire Stick (this is what we use to watch Netflix!)
Instant camera and photo printer (print photos from your phone, price at checkout is $69.99).
Copper string lights! Only $9.99 and almost gone.
Outdoor globe string lights. (100 ft for $45.59)