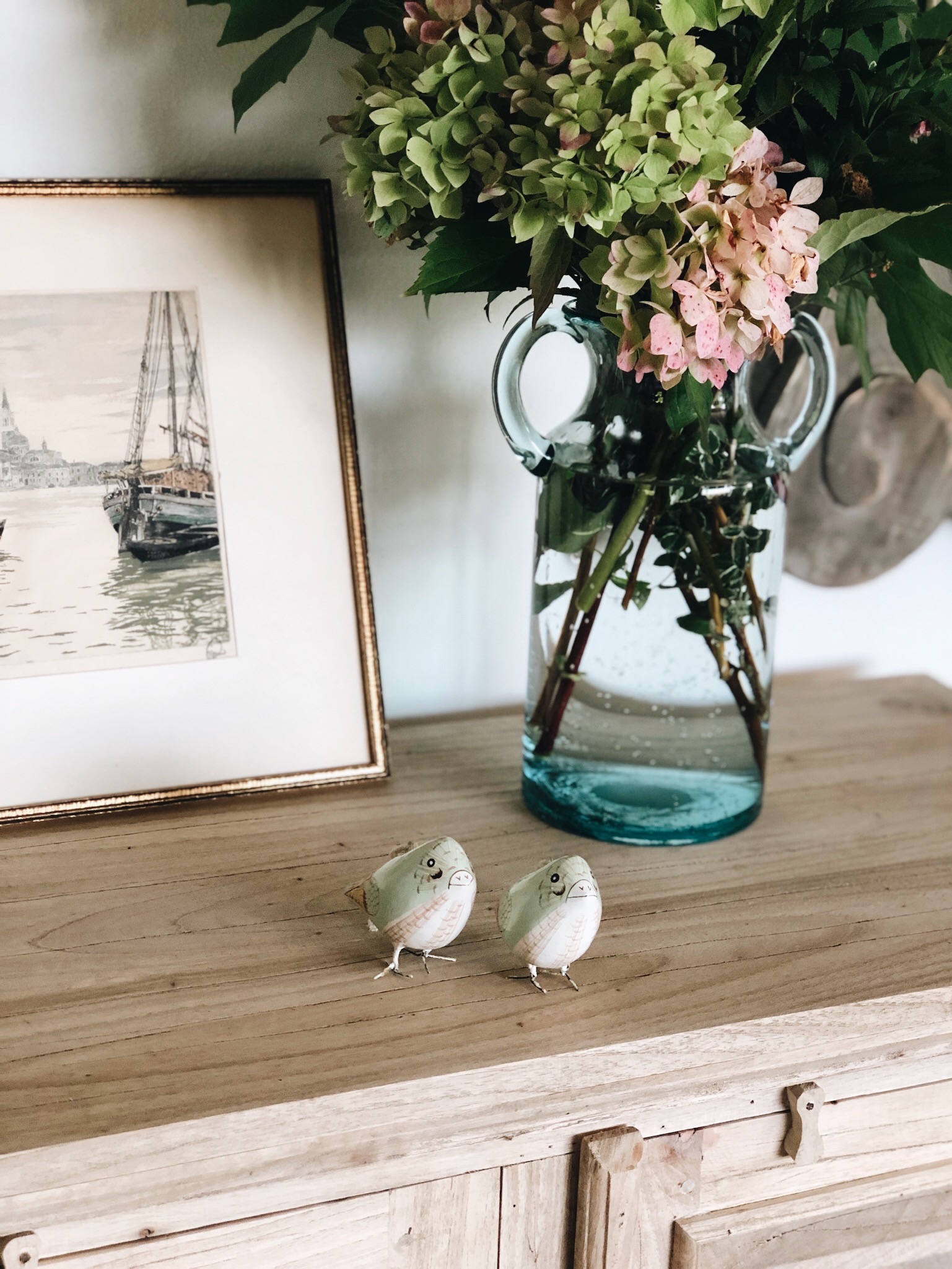 My husband gave me these two little birds for our anniversary last spring. He held them out and said "this one is you and the other is me."
As empty nesters now, these two birds take on even more meaning!
Our home has many things that tell our story. To someone looking at a photo online, things in my photos might appear to be insignificant, meaningless or even unnecessary clutter.
I don't live in a styled square on Instagram, so I don't want social media to tell me how I should design my home. A room curated for a perfect photo doesn't spark joy in my life.
What brings me peace and daily happiness is to be present in a home that tells our story.
I love being surrounded by beautiful but useful things, not clutter but things that bring back favorite memories or make our home feel cozy and comfortable to us.
I create a home I love to be in and spaces that speak life into my soul.
That's what brings me joy.
What brings you joy in your home? Surround yourself with that and create a home you love to be in. What's a meaningful treasure displayed in your home?
(blog post adapted from my recent Instagram status)
My other recent posts about empty nesting:
Empty Nesting & Home Style Saturdays
Dwelling: The Heart of the Homemaker
PS…Have you joined The Inspired Room Community yet? It's free and it's been so much fun so far! Get the details on joining us here!