The Inspired Room is a respected leader in the home decor niche. The Inspired Room has grown an incredible following over the past nine years on the blog (400,000-600,000 unique readers each month and 1 million monthly page views), on social media (Facebook 157,000, Instagram 72,200, Pinterest 120,900 and Twitter 16,700 and a newly established/ September 2015 YouTube presence with over (31,000 views of our new home tour). Melissa is also a New York Times Bestselling Author with four best-selling home decor books published in 2015-2016 (Love the Home You Have, The Inspired Room, Make Room for What You Love, and The Inspired Room Coloring Book, Simple Decorating, and Simple Gatherings).
The Inspired Room was voted Better Homes & Gardens Readers' Favorite Decorating Blog two years in a row, in 2015 and 2014.
Stats for January 2015 via Google Analytics … over 1 million three hundred and six thousand page views and 611,644 unique visitors on the blog in January. The Inspired Room has a Google Page Rank of 5.

Testimonial:
"As crafters and owners of a very young brand, we were nervous about spending a large portion of our advertising budget on one promo event with The Inspired Room, but I'm so glad we did! Melissa is a joy to work with. She went above and beyond what I expected and her genuine enthusiasm about our product really shone through. Melissa seems more like a friend than just someone who provided a service, and I feel fortunate to have connected with her. I couldn't wait to talk with her about what we could plan next… we'll definitely be working with her again in the near future!"
Loren @ Polder's Old World Market
For advertising opportunities site wide or to receive our media kit, please email theinspiredroom@gmail.com
WHY PARTNER WITH THE INSPIRED ROOM?

The Inspired Room loves working with brands and introducing great products to our readers. Brands regularly report amazing click through and sales of products as well as wide exposure through partnership campaigns.
The Inspired Room was voted the top Reader's Favorite Decorating blog by Better Homes & Gardens Magazine two years in a row, 2014 and 2015! I've worked with major brands such as Samsung, Pottery Barn, Pier1, Lowe's Home Improvement, Home Depot, Wayfair, Mohawk, HomeGoods, Williams-Sonoma, West Elm, Select Blinds, and Glidden Paint. Many brands report outstanding click through and sales.
I have released 7 books, including a New York Times Bestseller called Love The Home You Have. (see the rest of my books here).
Featured in Better Homes and Gardens Fall 2014 and again in 2018, HGTV.com, The Washington Post, The Seattle Times, The Oregonian, Ladies Home Journal, Apartment Therapy, Williams Sonoma Designer Marketplace, Oprah Magazine, American Farmhouse Style Magazine, and linked from online magazines such as Coastal Living, Better Homes & Gardens and Canadian Home & Garden, as well as from print magazines like Cottages & Bungalows, The Inspired Room is recognized as a leader in the Home Decor and Homemaking blogging niche.
The site is faithfully updated several times a week with interesting with thoughtful and attractive content. Relationships and connections with other bloggers and loyal readers have been cultivated all over the blog-o-sphere. The readers at The Inspired Room are an interactive group of like-minded individuals who visit regularly, read, contribute their comments and participate in blog events.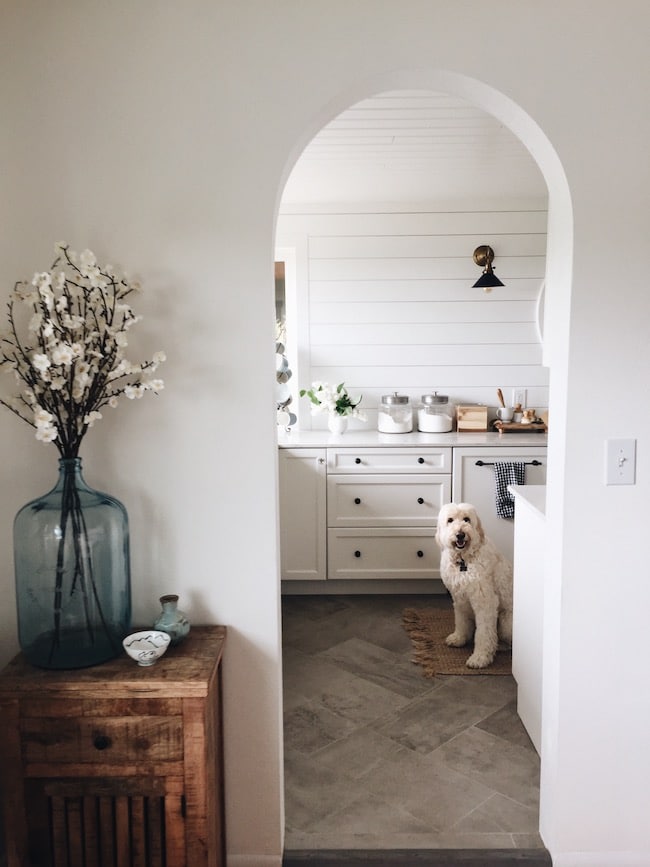 WHAT TOPICS ARE COVERED ON THE INSPIRED ROOM?
Respectful of reader's time and always careful to share relevant content, The Inspired Room covers decorating, homemaking and lifestyle topics that relate to the theme "When life inspires your home, your home inspires your life."
Decorating inspiration, tips and ideas
Homemaking routines
Organization
Entertaining at home
Natural cleaning tips
Creative ideas for holidays
Traditions and memory making
Inspiration to live the life you want
Finding beauty every day
Creating a home that reflects your life and values

 
PARTNERSHIP SPACE INCLUDES:

Right margin
300 x 250 ad block
300 x 125 ad block
RSS feed ad as an ad on to an advertising package
link back to your landing page URL
Custom sponsored posts on The Inspired Room start at $2,300 – $3,000 +.


For advertising opportunities site wide or to receive our media kit, please email theinspiredroom@gmail.com
Price:
300 x 250 ad block : $400 per month
The Inspired Room is a part of Federated Media. Please contact the ad network for CPM rates or customized advertising packages.


For more information, see my about page: