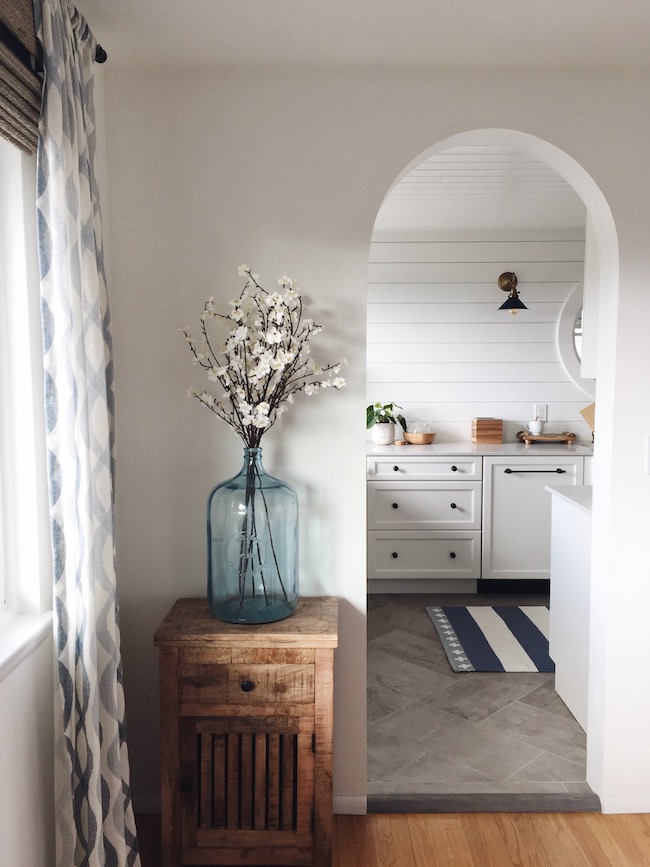 Hello, friends! Thank you for your grace as I've been juggling a few extra projects and not able to keep up with as many updates as I want to. I love to keep busy but it's been a little crazier than I can keep up with lately. :) (PS. if you missed my post yesterday on creating continuity in your home decor style, you can find it here).
Here's a quick update on some of the things I've been working on!
I have a brand new book manuscript deadline coming up in just a couple of weeks (cannot wait to tell you about it, I think it's going to be one of my favorites!).
I'm working on a new book launch (Simple Organizing will be out next week, yes, writing a new book and releasing a book at the same time is a bit difficult, ha!!).
Plus we have quite a few exciting projects going on around the house, I hope to have a little spring update for you very soon.
We are working to finish up a few outdoor projects! I'm so looking forward to spring, so I'll be sharing quite a few projects outside this year. We've got something totally new in our backyard that will be completed soon, so we are super excited to show you!
Also, we're FINALLY getting a new gate for our side yard (long story but this side yard has been the longest project ever. Literally, we've been waiting TWO YEARS to have it complete, here is my gate inspiration post).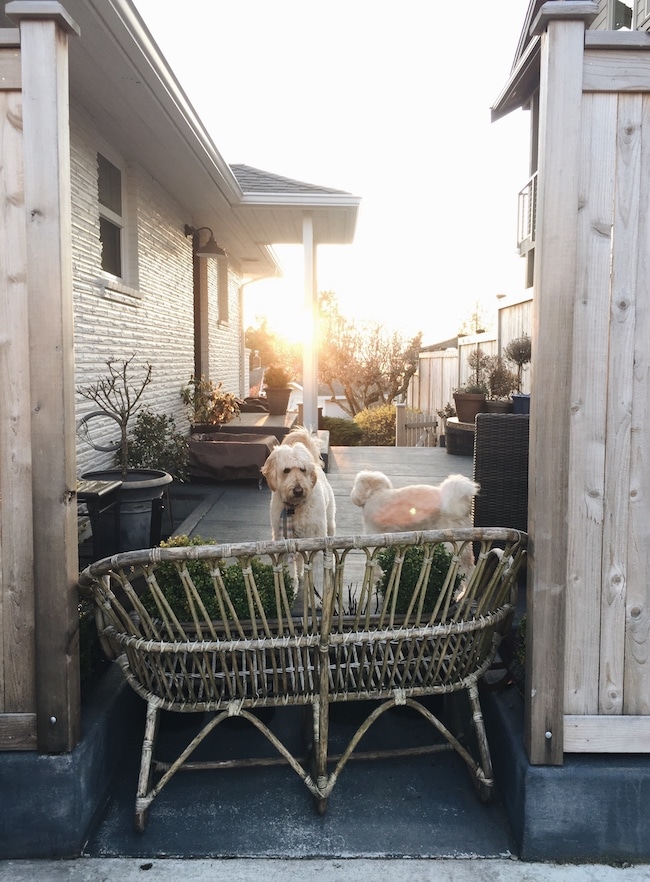 Just for laughs, here's the view our neighbors have been enjoying for the past year. Cool gate design, or dog barricade? Hmmmm. I bet the neighbors aren't quite sure what to make of it! We're very classy.
But at least I'm proud to say that we've finally eliminated the blue *fitted* sheet from my son's window (if you missed that confession, check it out here)! We have brand new shutters and they look fantastic, so I can't wait to take some photos and share them (as well as my bedroom makeover, my new bed came and I just love it!).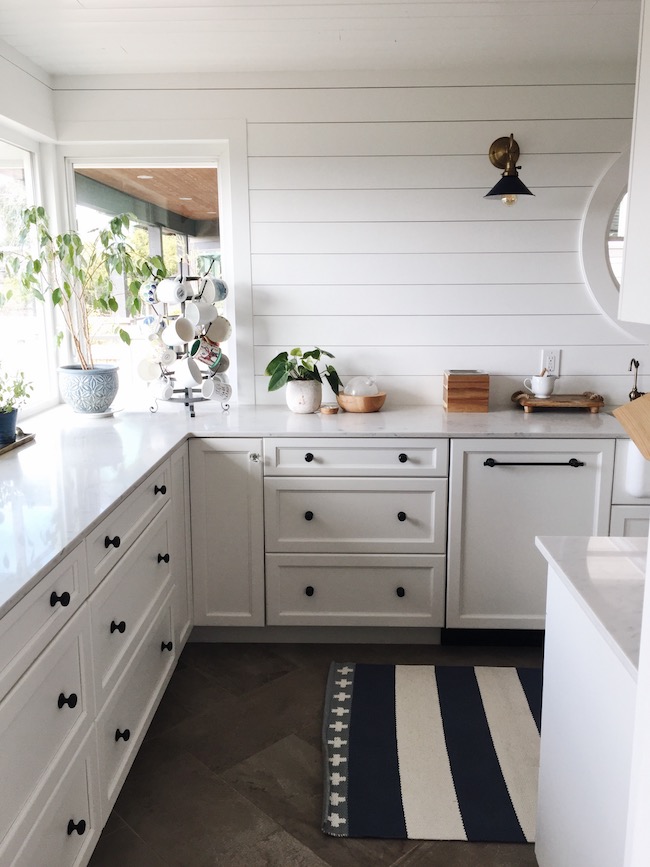 This year we're actually launching a few of our very own home products! The first set will be our two rugs with Dash & Albert / Annie Selke. We received the sample of the striped rug with the Swiss cross trim (above) and we're pretty thrilled with it (excuse the rolled edge, I was so excited to see it in the kitchen I didn't even wait for it to relax).
We got this opportunity through YOUR votes for our rugs during the contest, so I cannot thank you enough! I have loved Dash & Albert rugs for as long as I can remember, so this is truly a dream come true.
Above was our Photoshop mockup for the competition, I think it looks pretty close to the real deal (below!)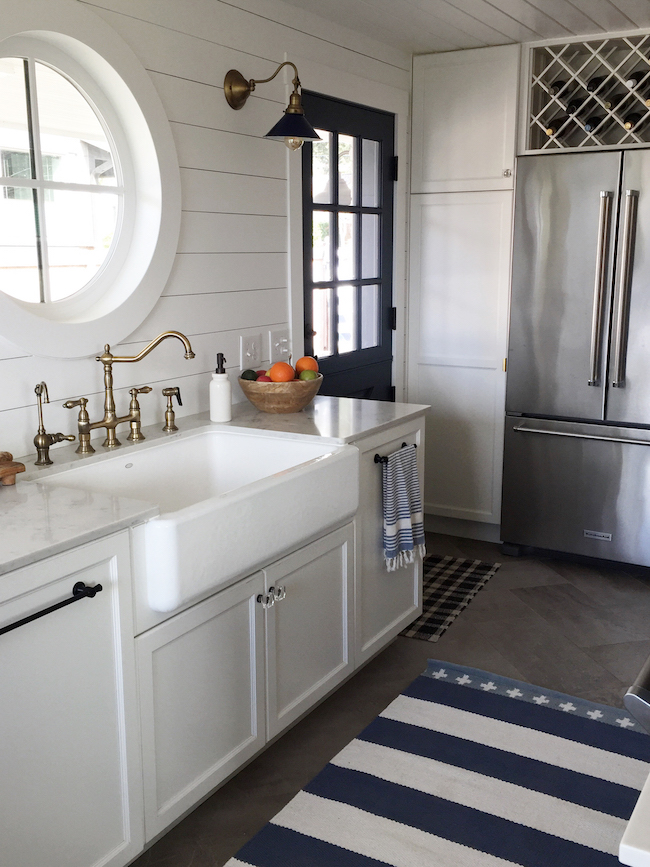 The real deal!
Both of our rugs will be available for anyone to buy soon! I'll keep you posted on details.
Hope you are having a great week! I have family coming to visit us for Easter so I'm doing some spring housecleaning right now and I'll also be taking photos of my master bedroom makeover this week. Can't wait to show you how it turned out :).