Welcome to this three part mini-series (part of My Year of Dwelling Well!) called How to Find Joy at Home (a simple guide)!
Today is part two: Three Daily Intentions for a Joyful Mindset. To read part one, start here with Create a Happy Morning Routine.
There are so many practical and inspiring things we can do for ourselves that will positively impact how we feel at home. As we discussed in yesterday's post, starting off the day with a positive morning routine is essential to well-being!
To bring more joy throughout the day, I suggest focusing attention in three key areas of well-being:
1. Self Care (take care of your body, mind and soul)
2. Sanctuary (create a healthy, happy and nurturing environment)
3. Acts of Kindness (inspire kindness, spread joy and express gratitude)
When we are mindful of our ability to nourish ourselves in these key areas, we become more inspired to take positive action. Finding a life balance that works for you will bring more joy throughout the day, week and month!
You'll find helpful tips and suggestions for how to grow in well-being in my book Dwelling. The companion Dwelling Well Journal offers you space to set intentions, form purposeful goals, create balance in your life, reflect on what inspires you, track progress and savor the moments that bring you joy throughout the day, month and year.
I've written many books about the home and the importance of how we feel in it. If you want to explore these topics further and get inspired to make changes in your home, well-being and daily routines, grab a copy of Dwelling and my new Dwelling Well Journal to follow along with us this year as we learn to Dwell Well.
If you missed yesterday's post in the How to Find Joy At Home series, click here for How to Create a Happy Morning Routine. Click here for all 3 of the posts in this series!
---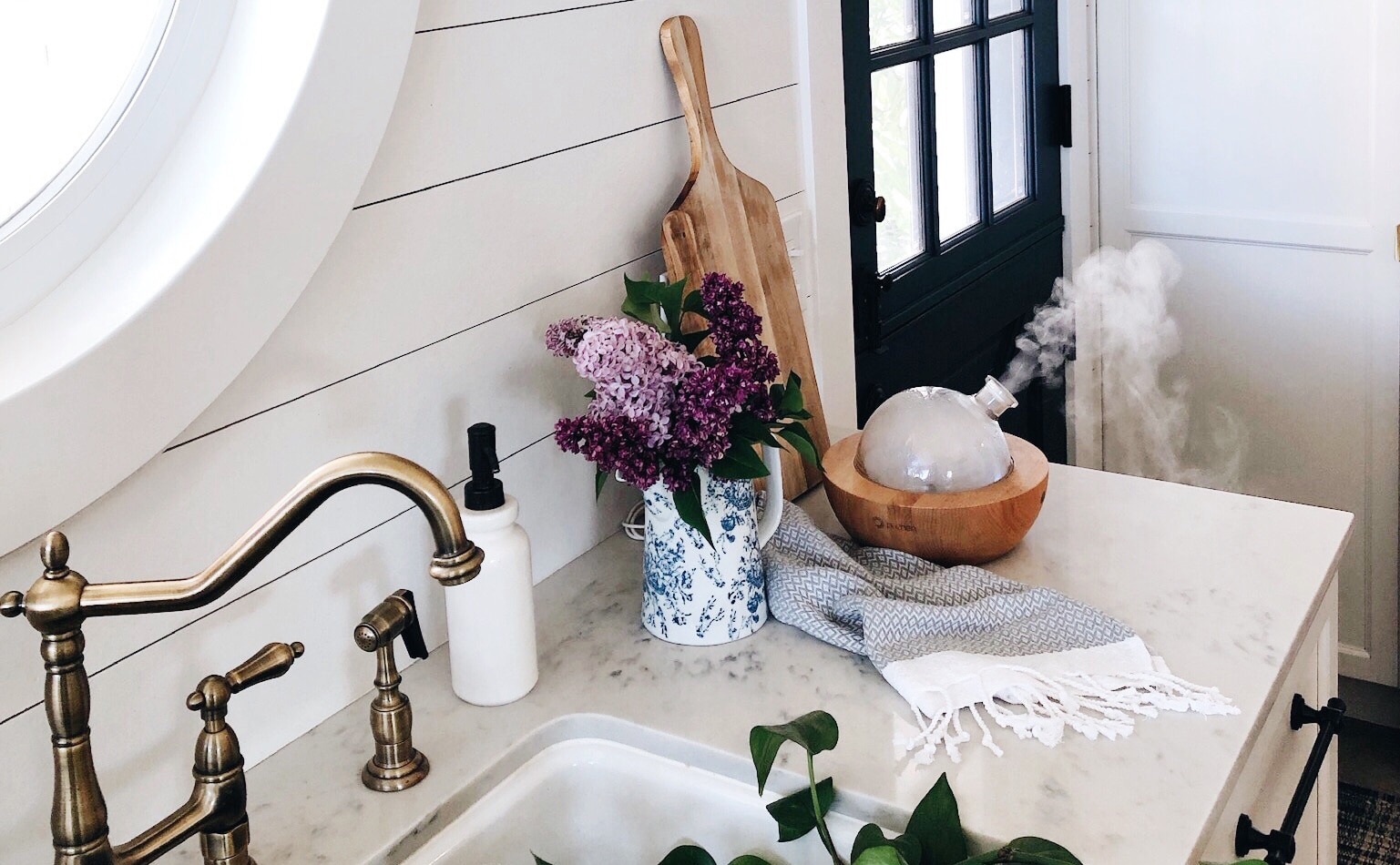 I'm a huge fan of incorporating essential oils into my daily routines for a happier and healthier home. I've found that using pure plant essential oils not only uplifts my morning mood but improves my health, life and home every single day!
Sleep, emotions, skin, digestion, focus, cleaning, hormones, immune support, for helping sore things, for a dreamy smelling home without toxic fragrances/perfumes/candles/sprays…just a few of the ways we use these oils every day for a happier healthier home!
Create your free YL account HERE and you'll have access to my favorite oils and non-toxic household products, as well as an invite to my wellness group Dwell Well Collective!