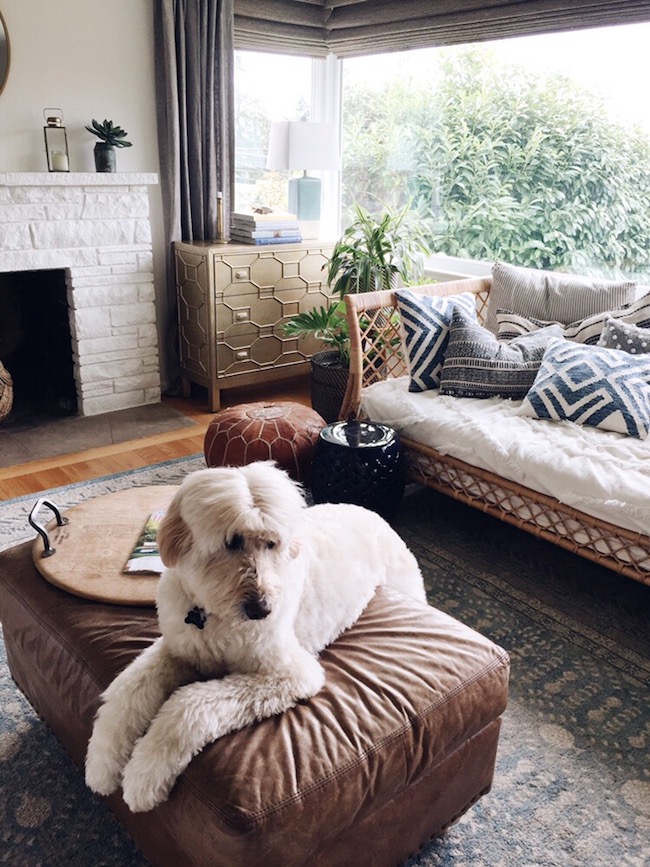 Hey Friends! I hope you had a wonderful Easter! We went to church as a family and then had all of the kids and dogs over (ha!) to our house for an Easter brunch.
It's always a wild party with all the doodles here. :)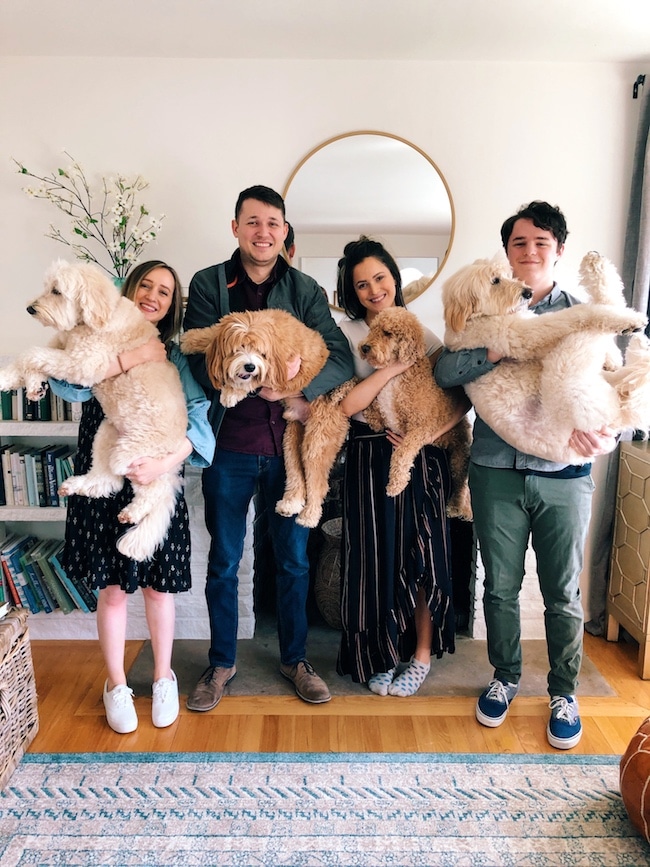 Courtney / Lance (Kylee's husband) / Kylee / Luke / Doodles / Jack
Trying to get all of the dogs into one photo is a bit challenging if not impossible, but this method worked pretty well.
The pups look almost bigger than the kids!
Our dogs range from 30 pounds to 45 pounds, so they aren't really as huge as they might appear. Especially Lily being held by Courtney (on the left). Courtney is just a petite girl, haha, and Lily looks like she was trying to escape.
You can see more of our doodles on their Instagram or Facebook page!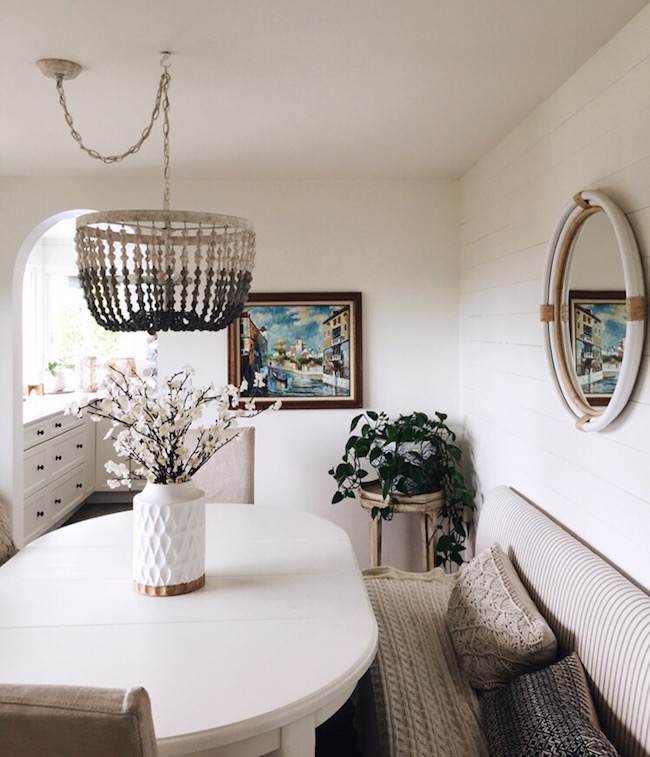 We had the simplest decor on the table this year. My vase was a HomeGoods find awhile back, but it is almost exactly like this one! I filled it with these pretty velvet flowers that feel oh so springy.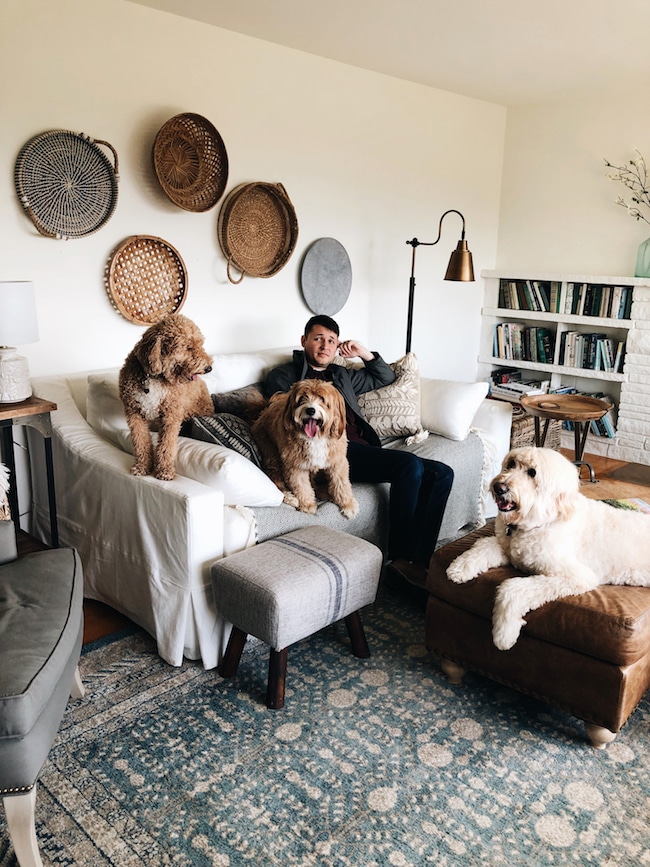 White Slipcovered Sofa 25% off right now!!! (I chose the deep 80 inch with warm white denim, more details here) / Striped Stool
It was a pretty relaxing day, other than any of the dog commotion. :)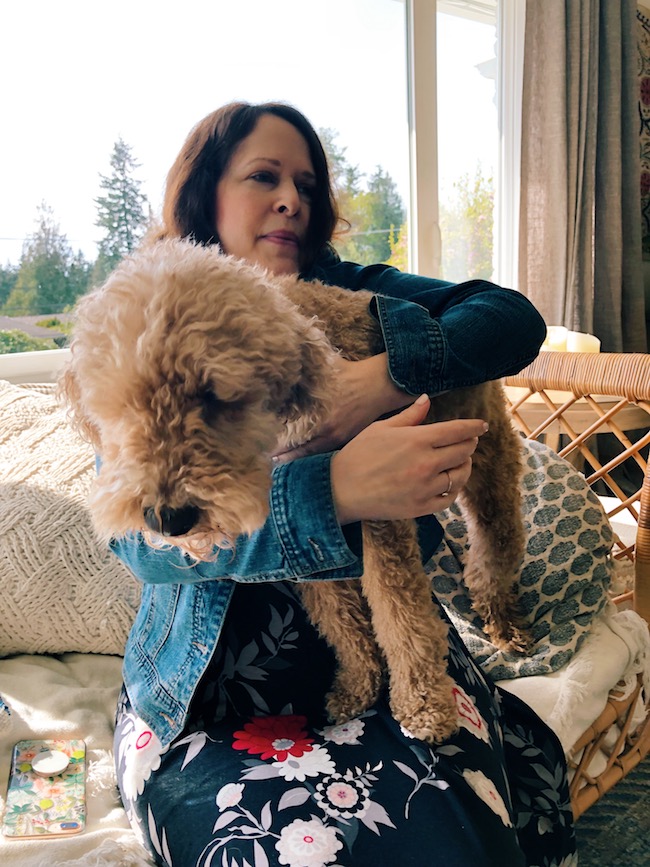 Rattan Daybed Source / More daybeds here
I tried unsuccessfully to wrangle dogs so I could sit down and chat, ha!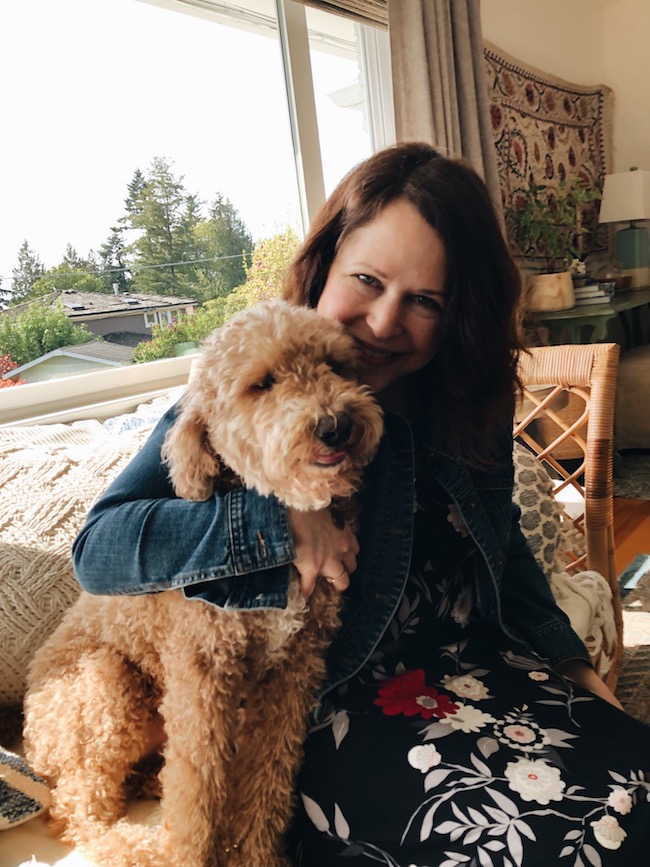 Mostly the dogs just like to be the center of attention.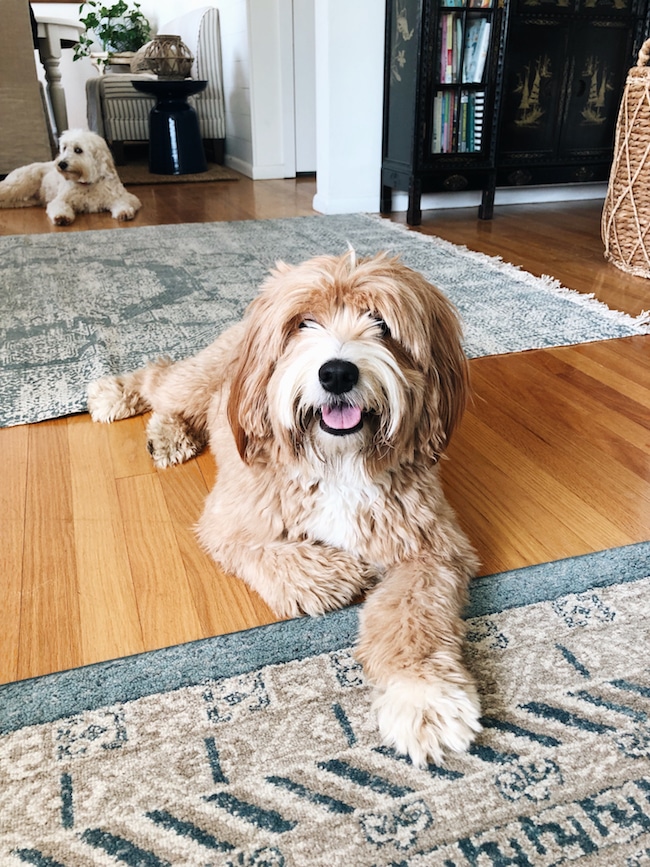 Rug source (behind Leo) / Rug Source (in front of Leo)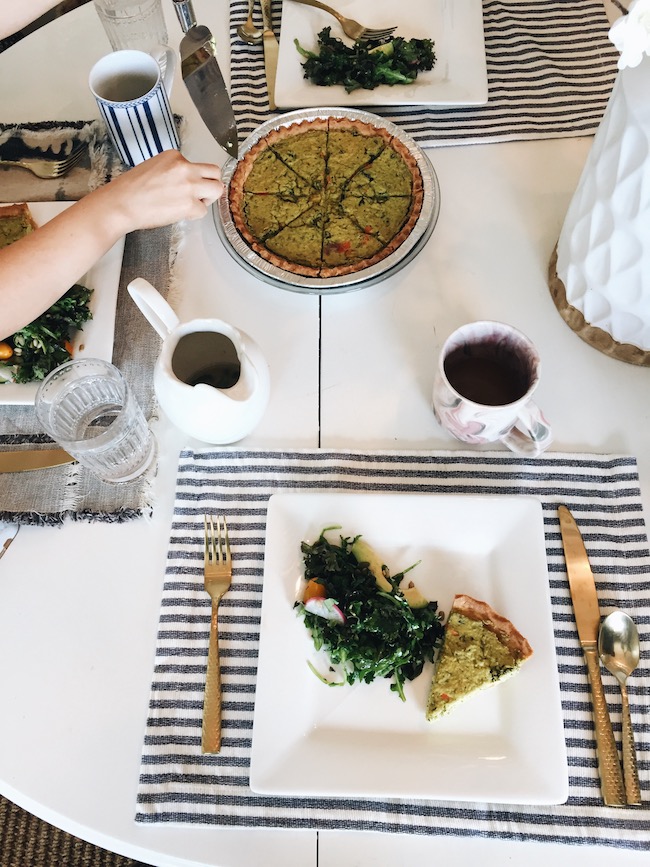 Similar Striped Placemats / Hammered Gold Flatware (similar)
To simplify our food prep this time, we ordered gluten-free vegan quiche from a local restaurant (Celest Cafe in Seattle) and baked it at home. It was delicious (but expensive)! The crust was yummy, too.
I need to find a good gluten-free vegan crust or a recipe (any suggestions?). I'm still learning how to navigate the fully gluten-free plant-eating life, although it hasn't been quite as hard as I thought!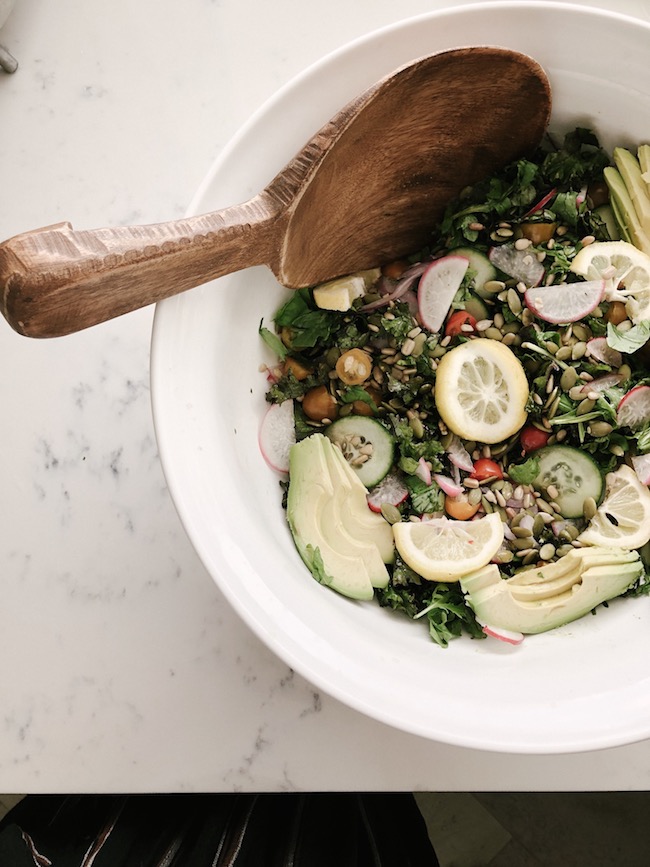 Kylee made this delicious salad with kale, arugula, radish, cucumber, cherry tomatoes, red onion, avocado, basil, sunflower seeds, and pumpkin seeds. She also made a dressing with olive oil, lemon, white wine vinegar, salt, Dijon mustard, and maple syrup. Mmmm.
Kylee always makes such yummy (plant-based) meals! If you follow her on Instagram, she often posts what she's making on her stories.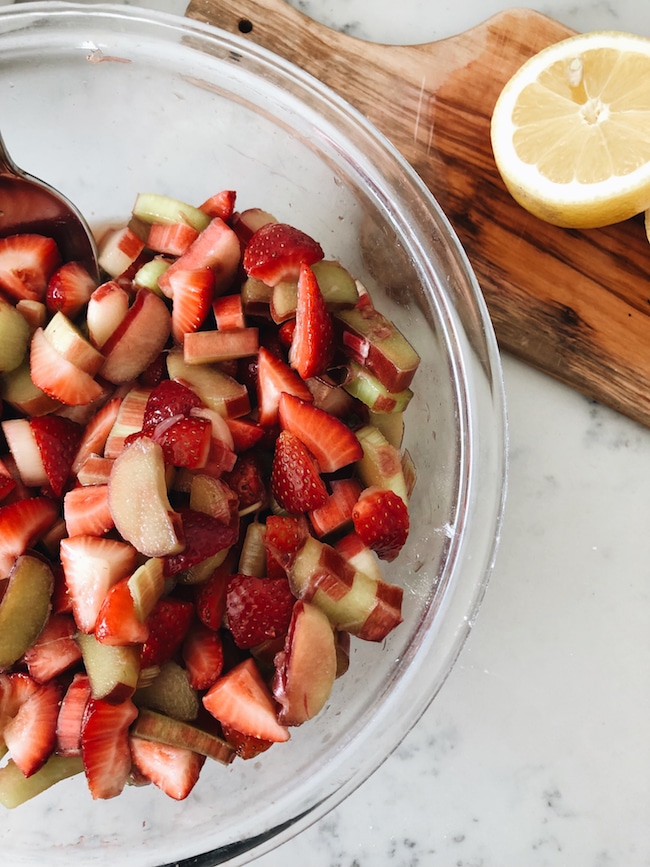 Courtney made Maple-Sweetened Strawberry Rhubarb Crisp Recipe (gluten-free and vegan!). We served it with the vanilla bean non-dairy So Delicious coconut milk ice cream. Oh my goodness, the crisp was SOOOO good! It will definitely be a new traditional favorite. I would eat this every day if it was acceptable to do so.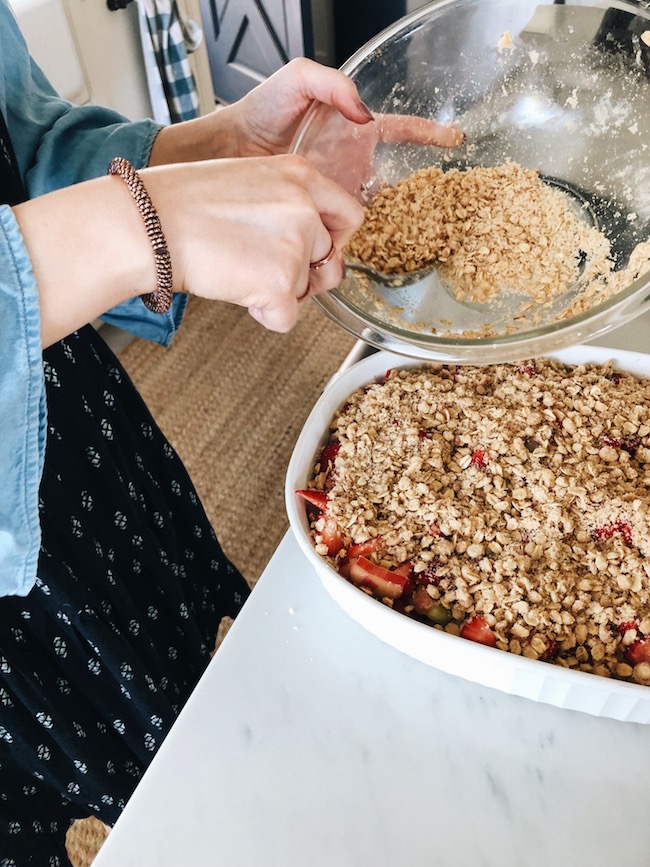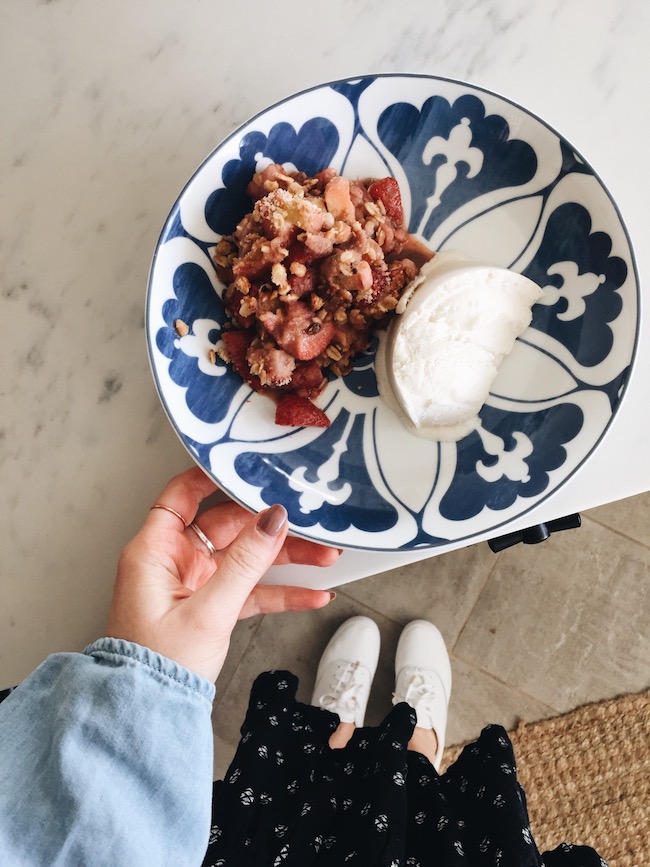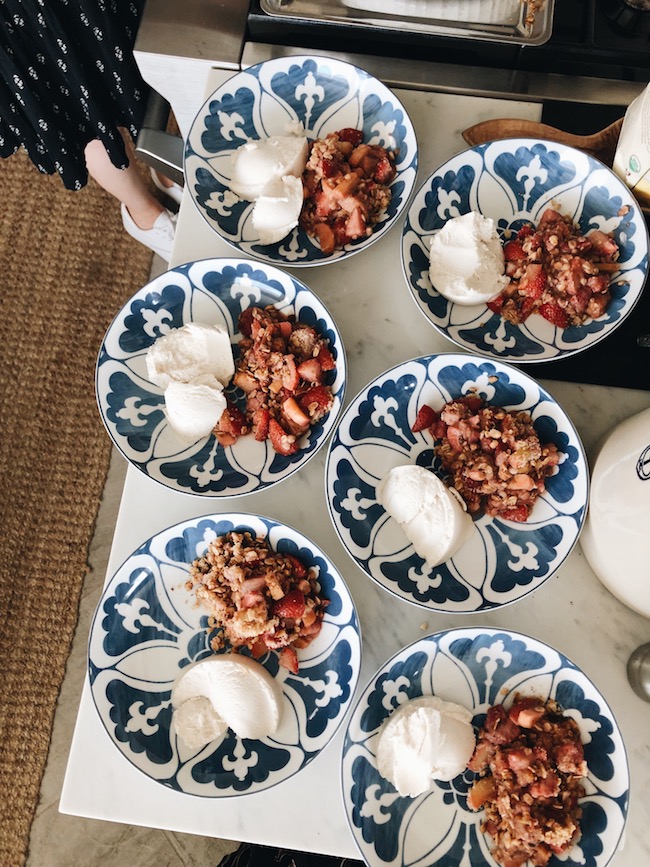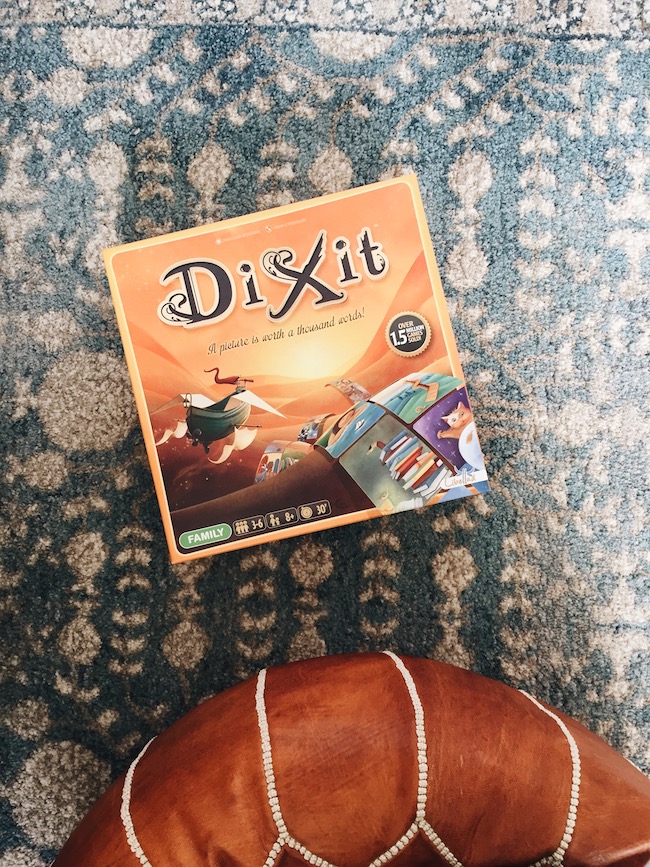 After brunch the kids (and Jack) played a fun card game called Dixit. Such sweet times watching them play together.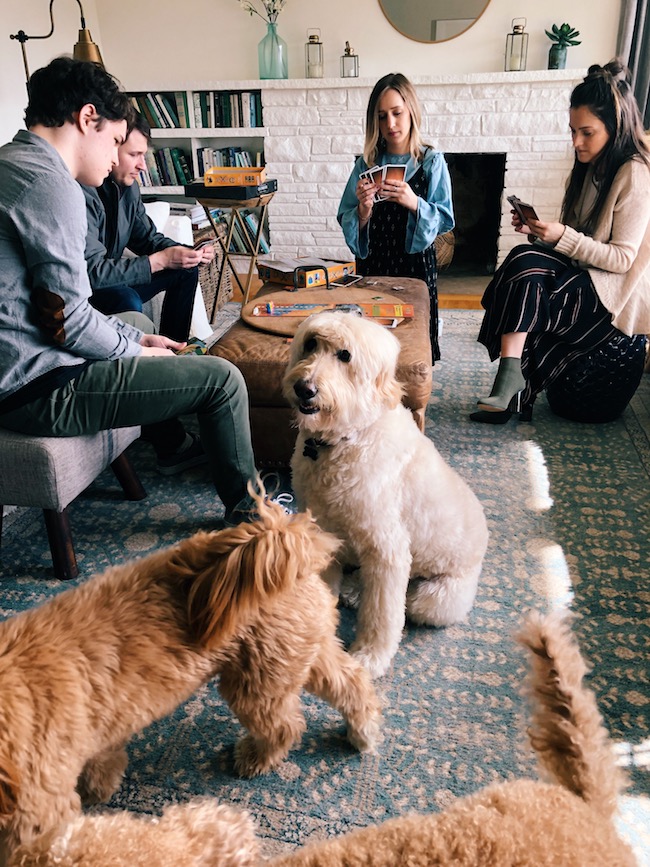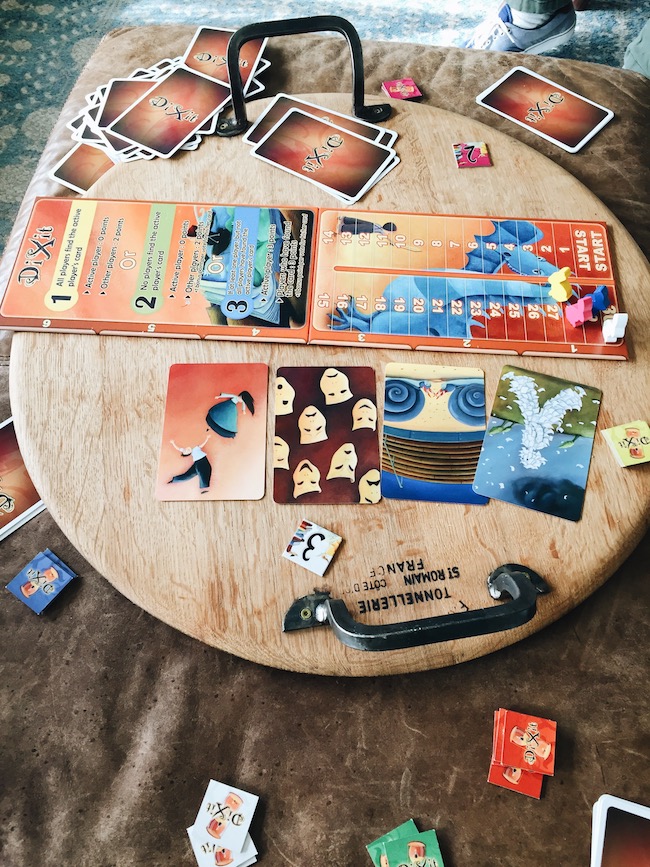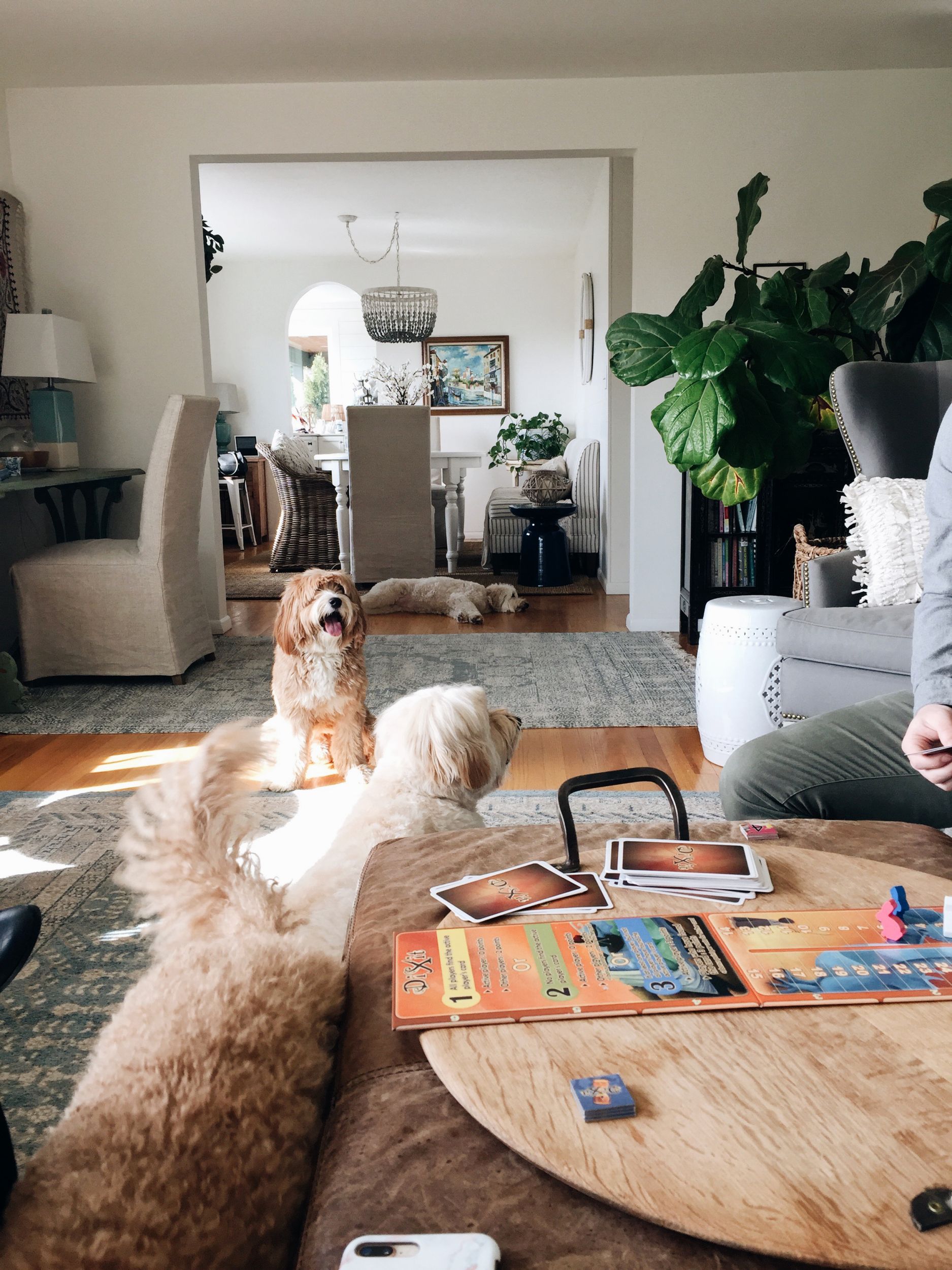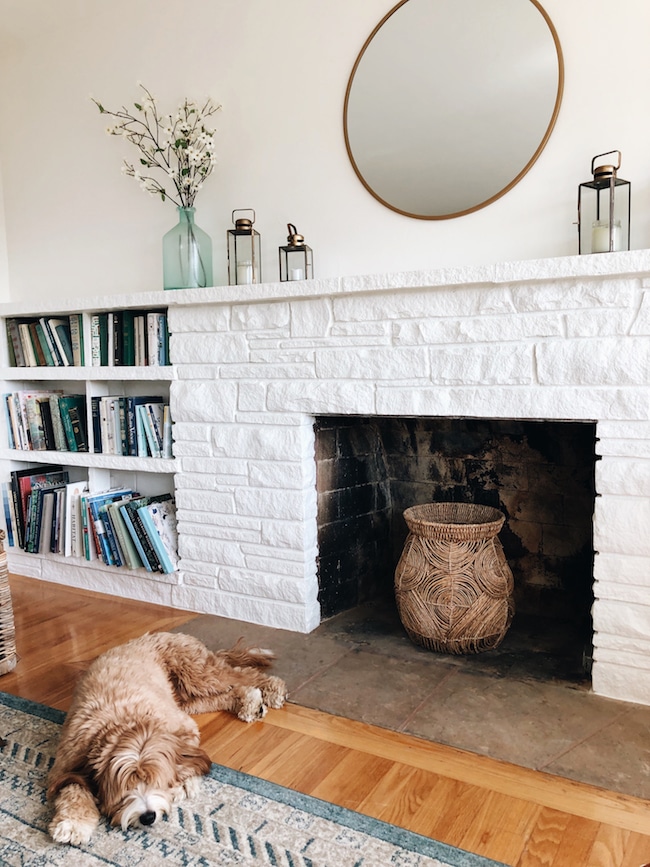 Stone fireplace paint details / Round Gold Mirror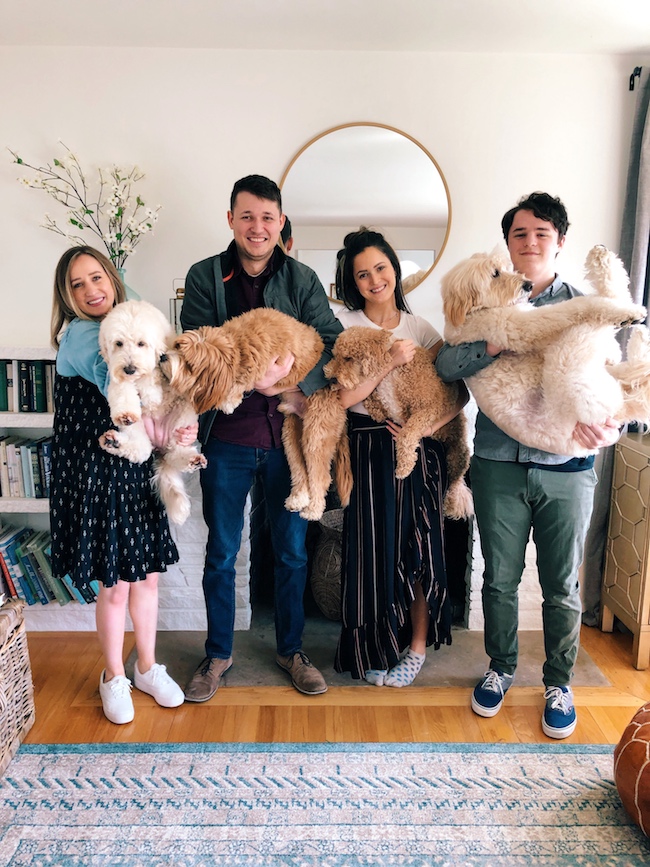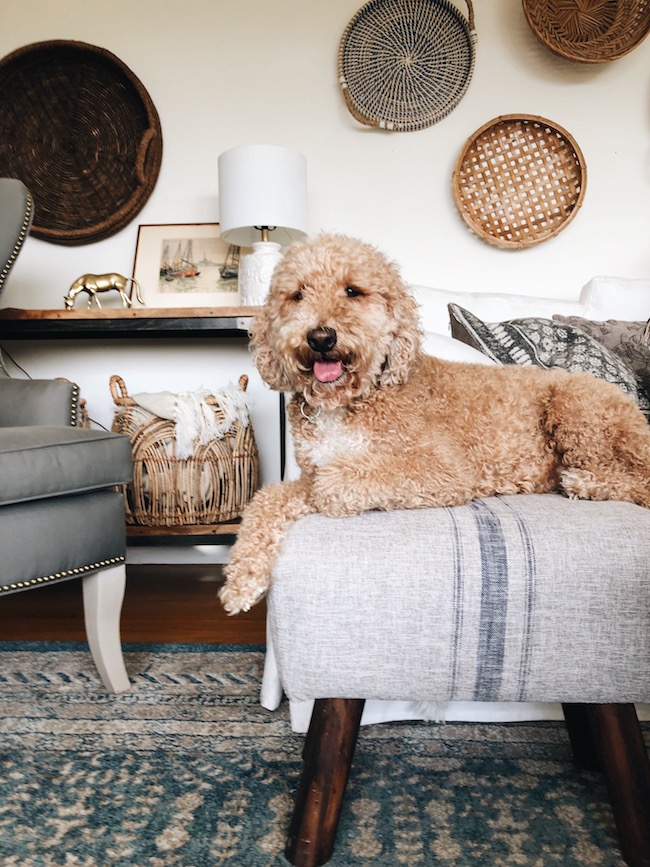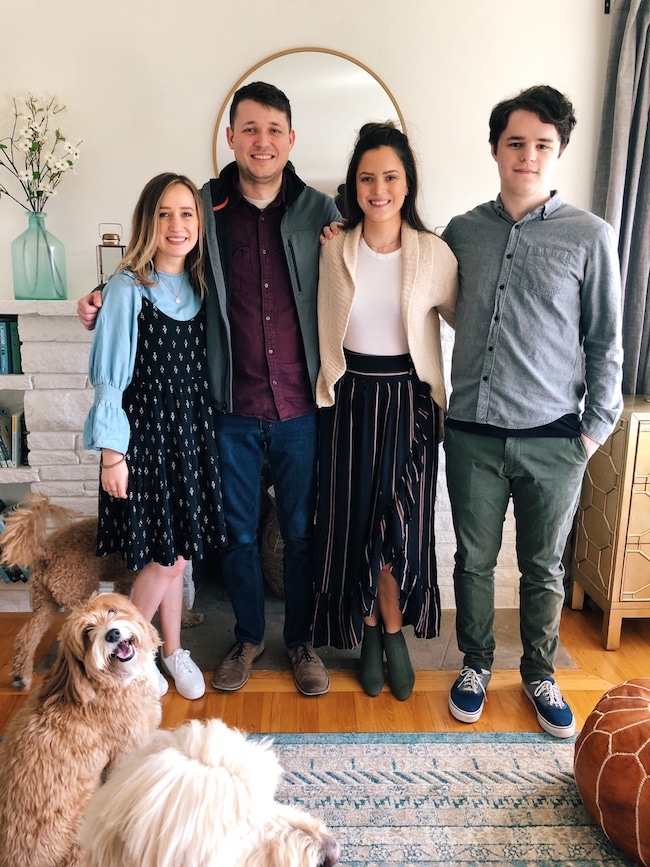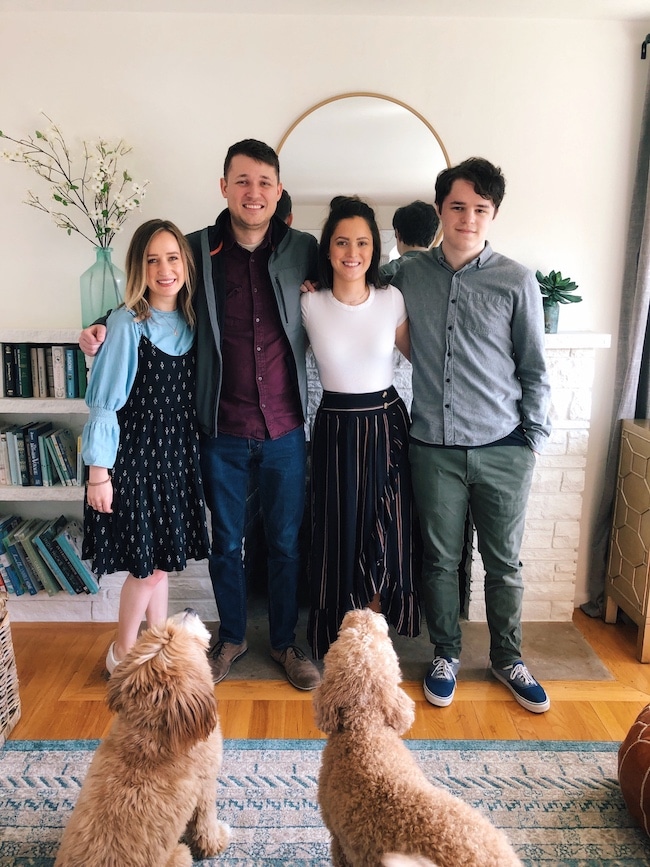 Thank you for stopping by! I hope you had a blessed Easter weekend and that you were surrounded by people (and pets) you love. :)
More on The Inspired Room:
How I Keep My House Clean with Dogs
Find sources and Frequently Asked Questions here.
Find more posts about life at our house here.