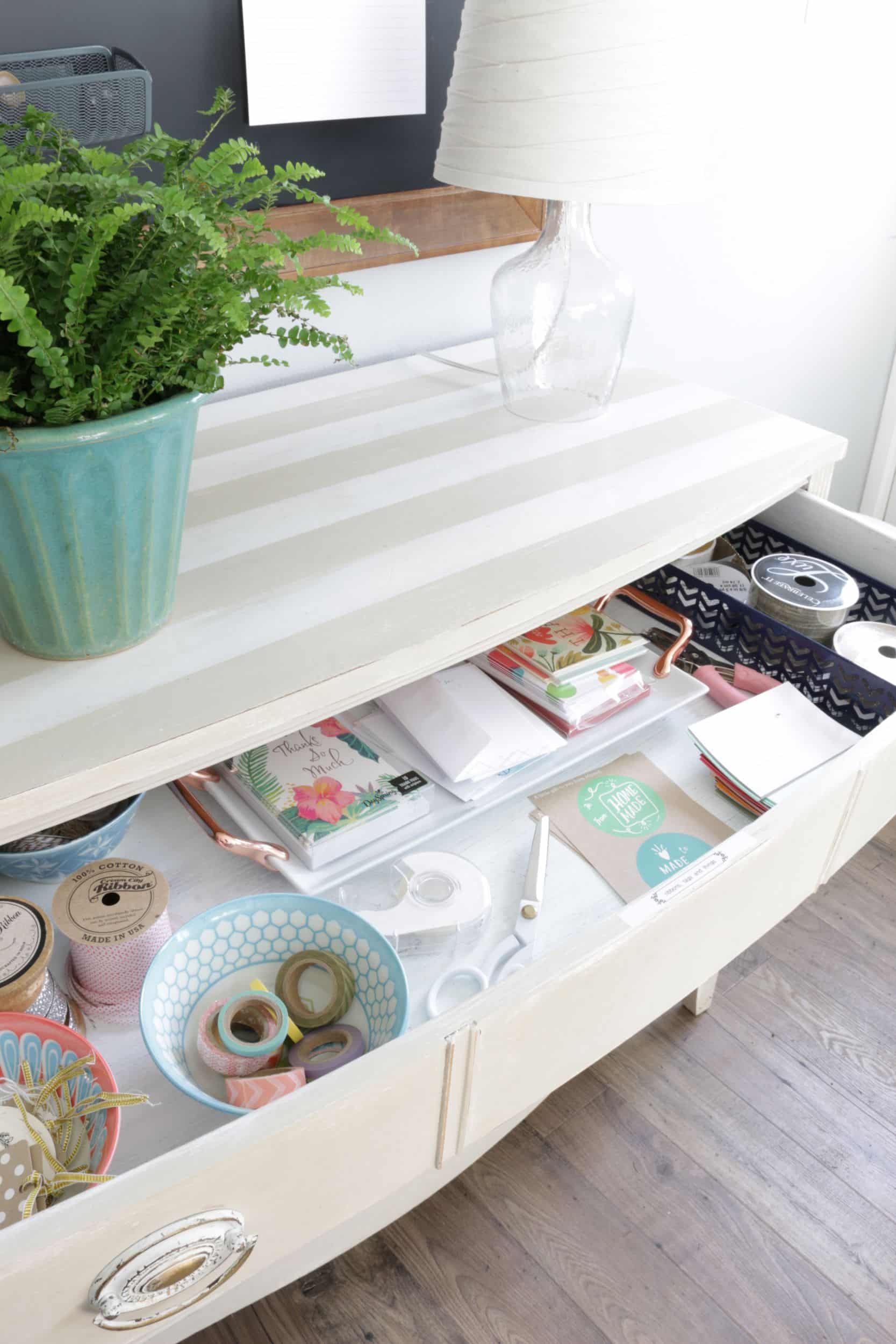 I like happy drawers! Opening a drawer filled with chaos does not make me happy. :)
Trust me, not every drawer in my house makes me happy right now. But it's good to have big dreams, though, right? One drawer at a time.
One thing I know about myself now (that I didn't always know) is that if I am going to succeed or complete a project, I have to keep it simple.
Sometimes it's fun or helpful to go buy a few specific organizers or containers for a project. But I've also found that if I just look around the house, I can often find something I already have that will work.
My goal is to make a drawer feel tidier and prettier than it was, not make it Pinterest perfect. Really, anything that can "corral" things will often do the job, such as a box lid, a bowl, a teacup, a tray, a sandwich bag, a basket.
As long as the end result is a somewhat tidy drawer and I feel happier when I open it, I count that as a success!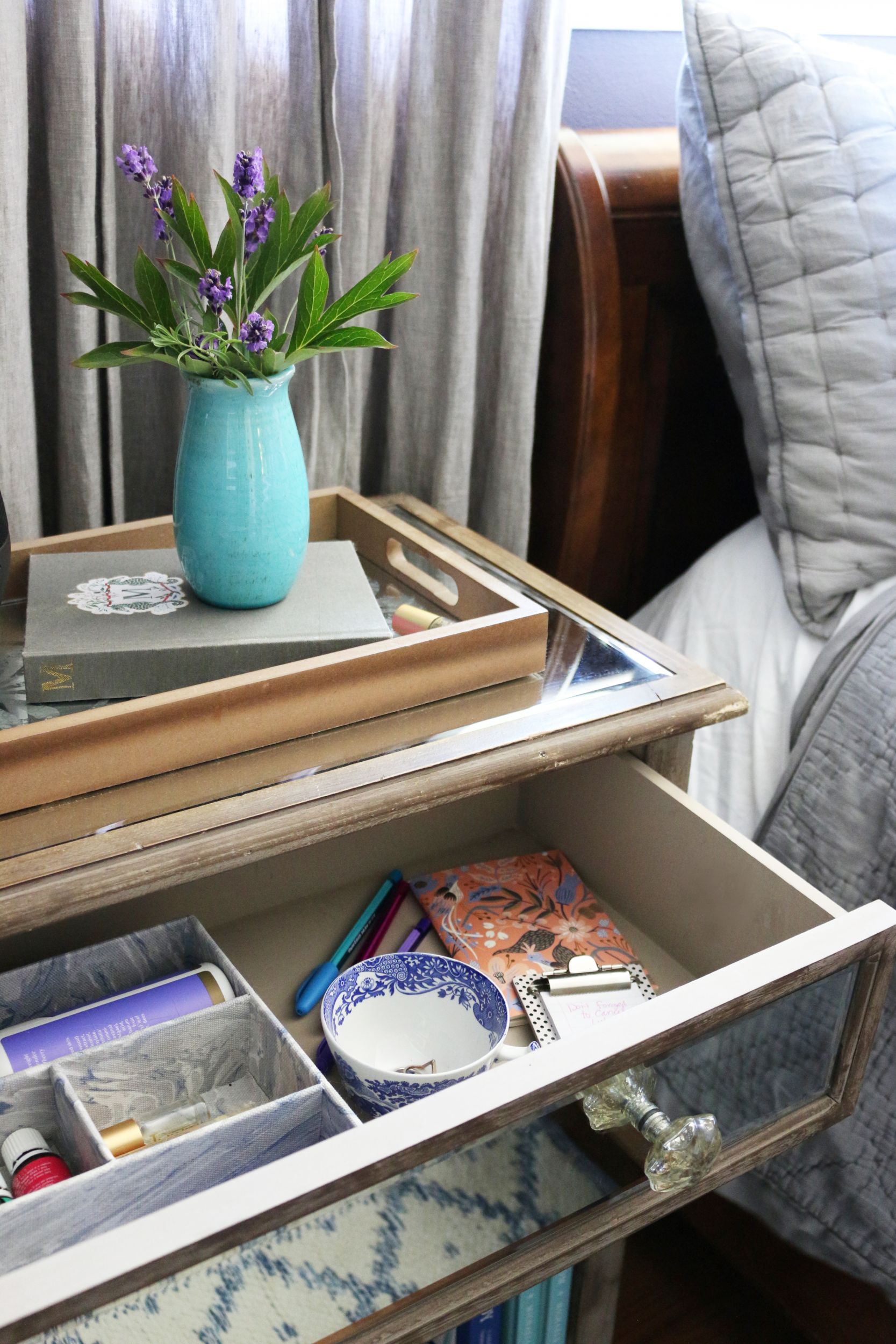 One way I like to organize drawers is with shallow bowls, trays, baskets, or dividers. I realized the other day I do this in almost every shallow drawer in my house!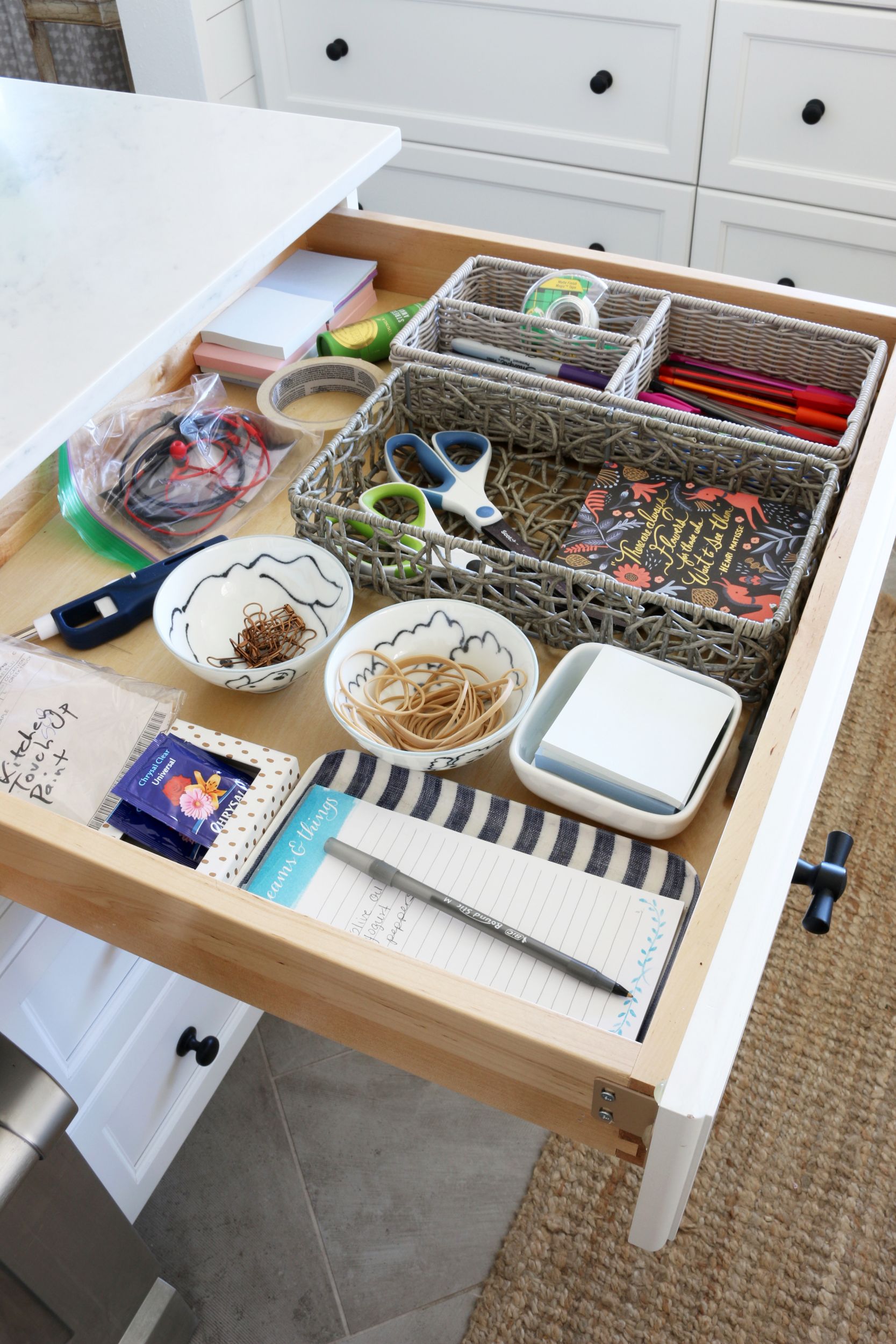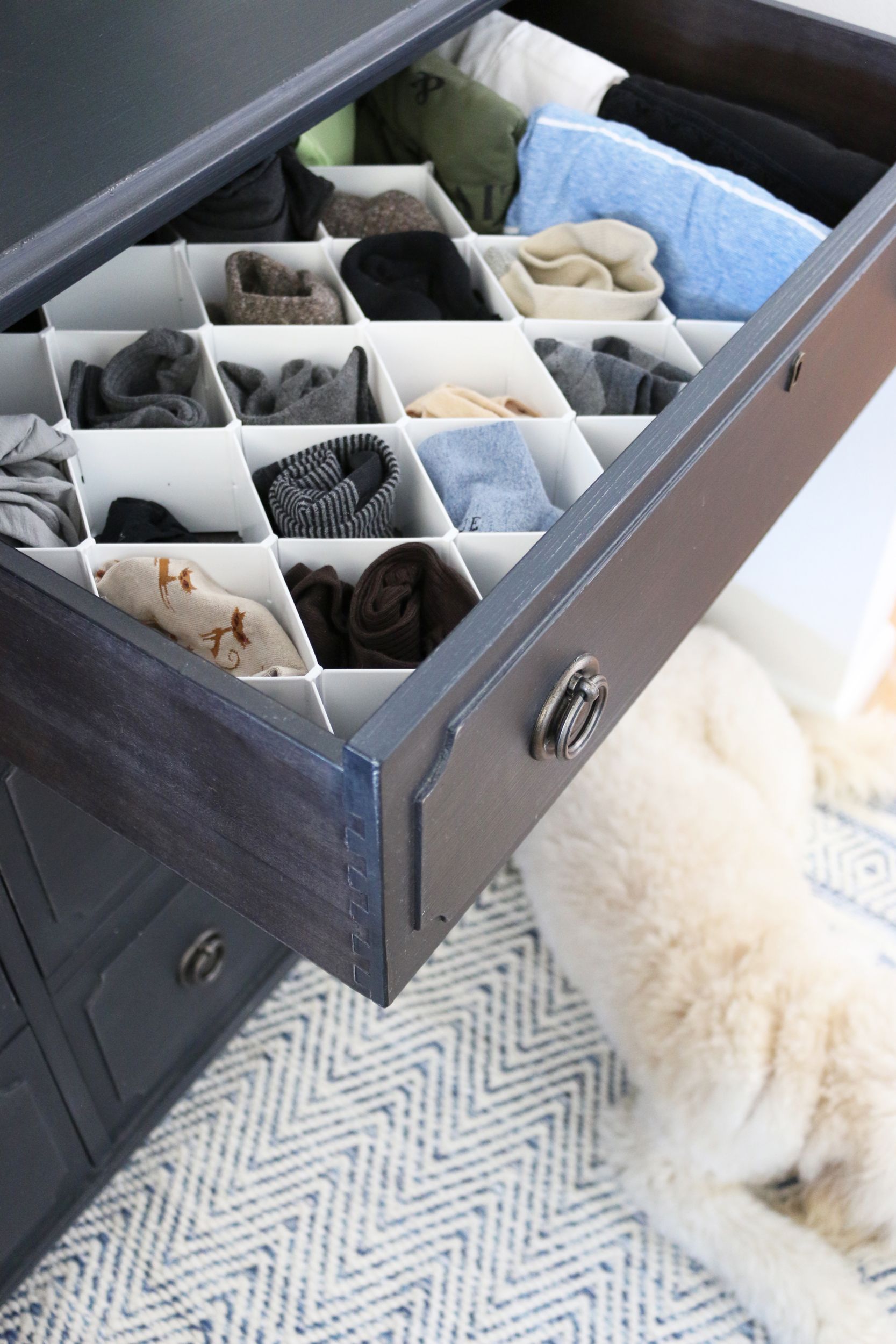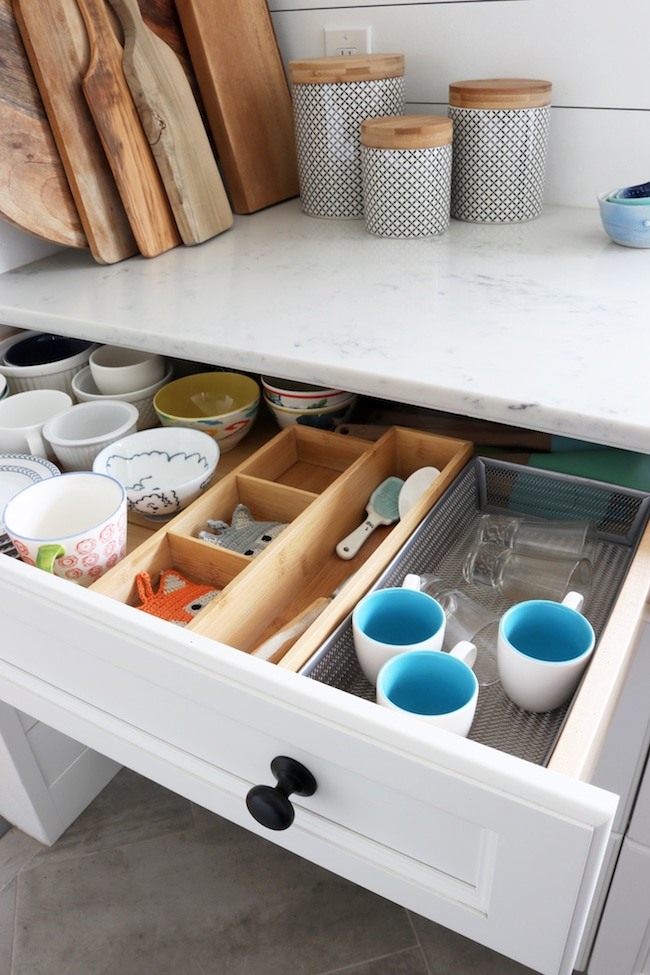 Similar pattern canisters with wood lids / Similar bamboo drawer organizers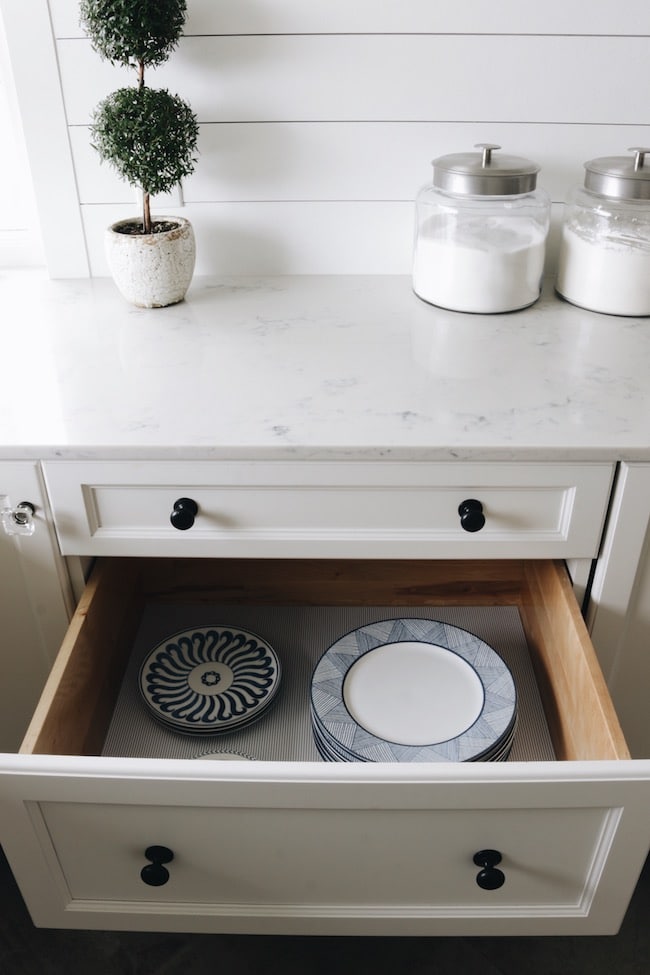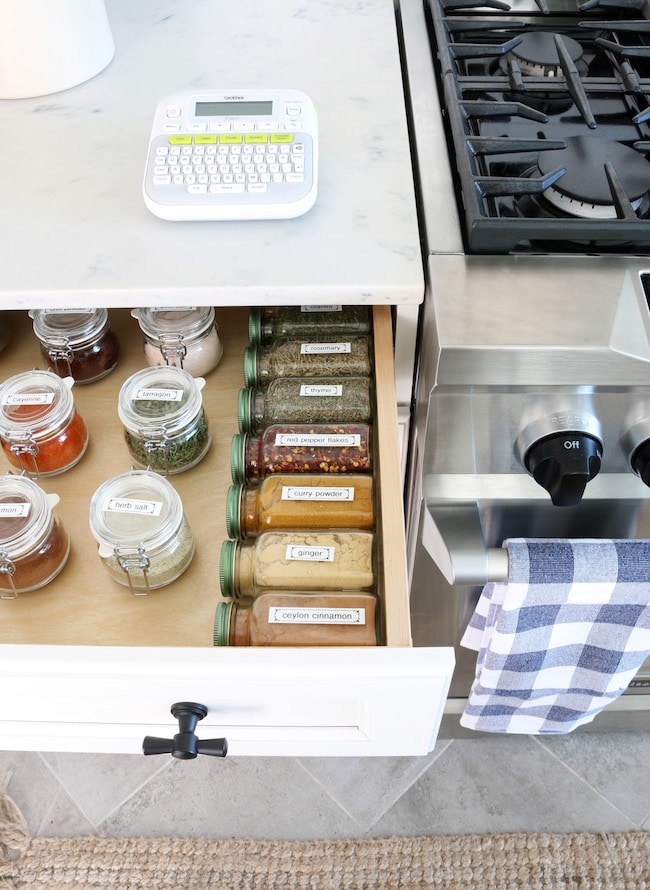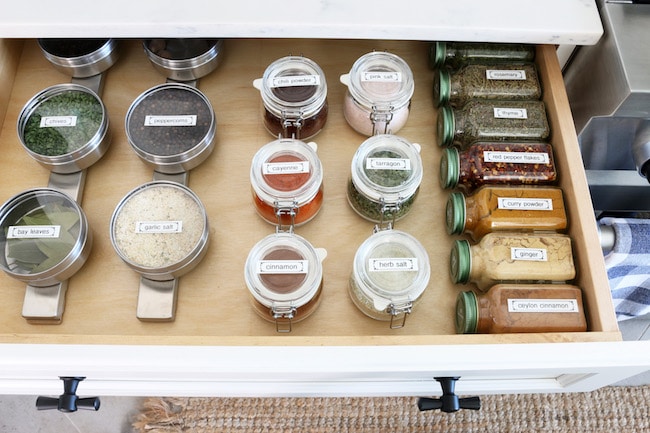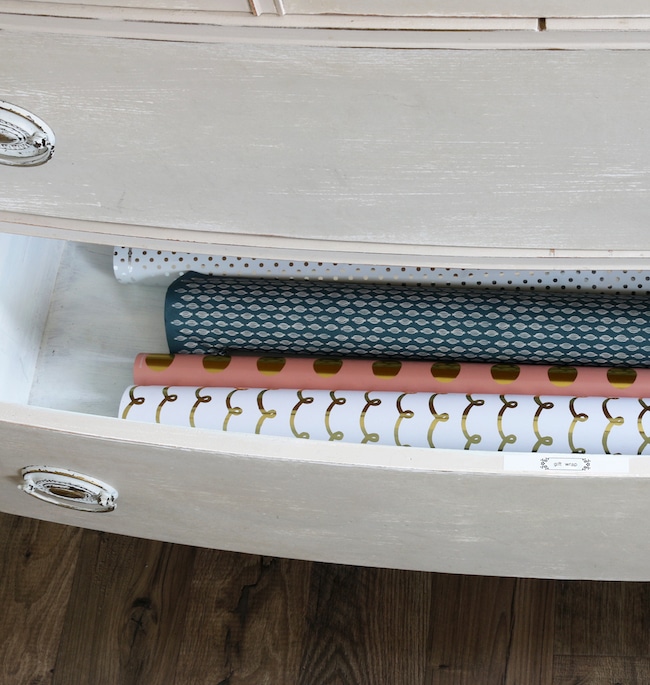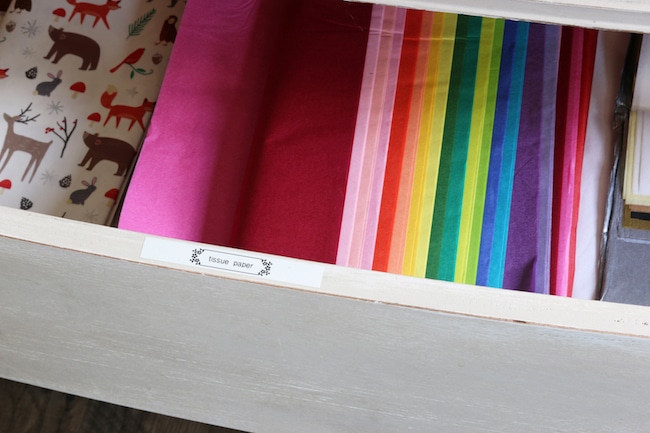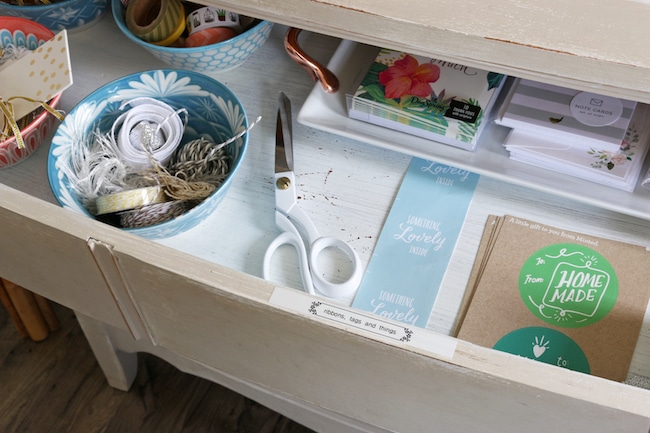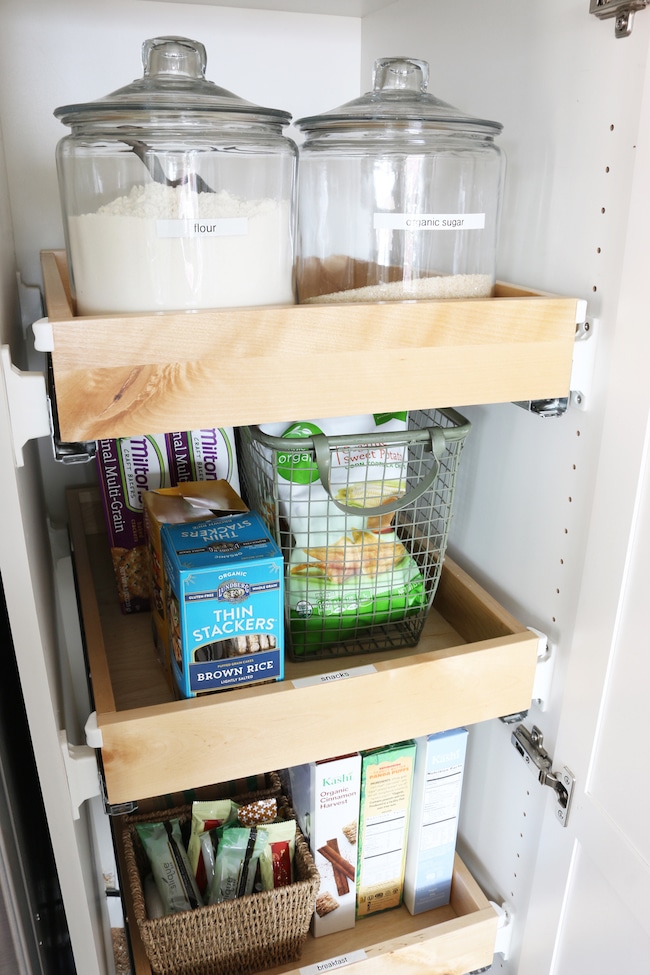 Do you have a drawer you could make a "happy drawer" this week?
If you make one, I'd love to see it! Post an Instagram story photo and tag me @theinspiredroom so I can see!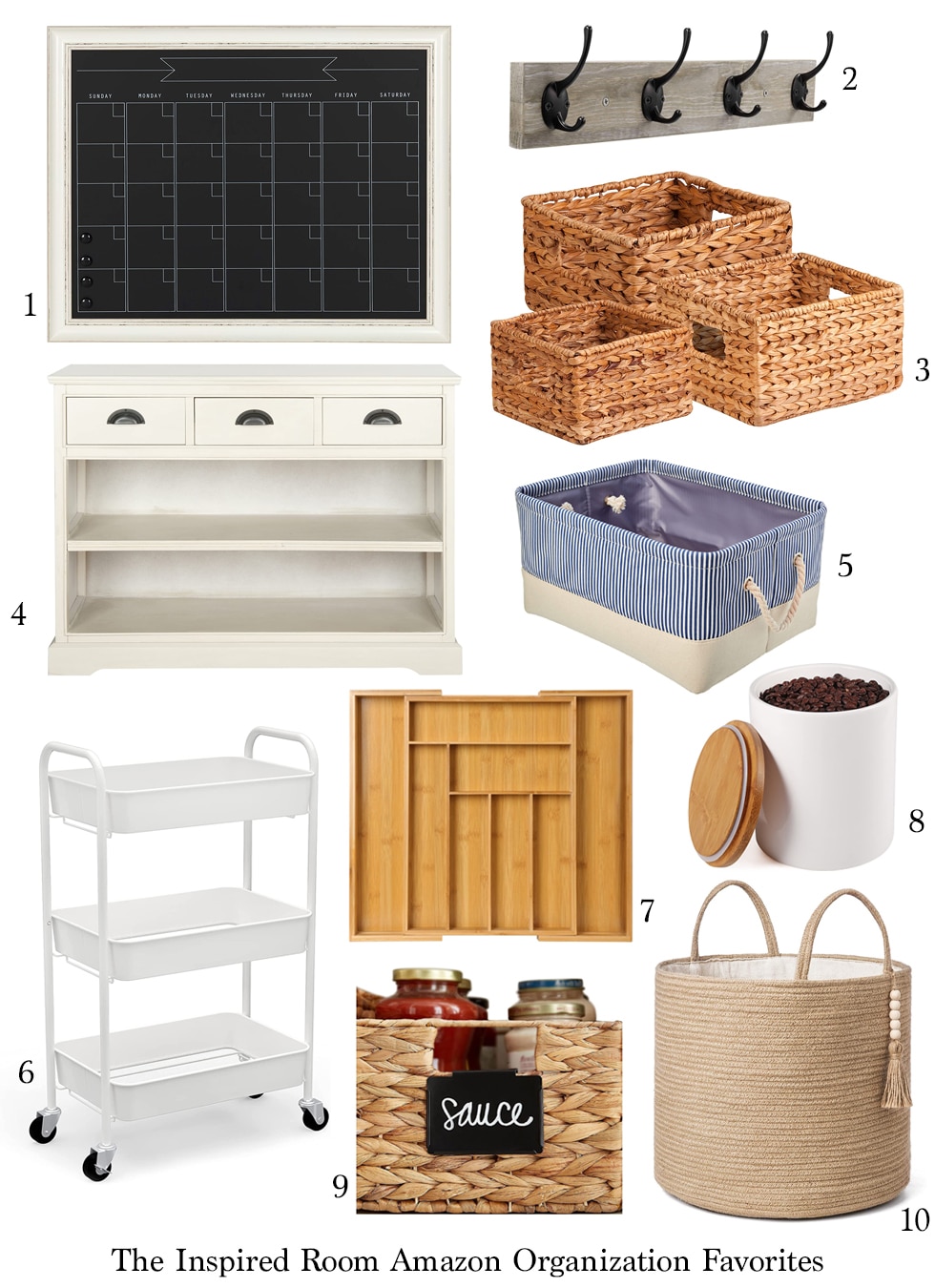 Find lots more of my Amazon Organization favorites on my storefront HERE!
Want more organization inspiration?
Check out these "happy drawers"!
10 Habits of People with Organized Houses
The Secret to Getting Organized
How to Get Organized in a Small House
Get Inspired: 11 Ways to Spring Into Organizing
How to Eliminate Paper Clutter Forever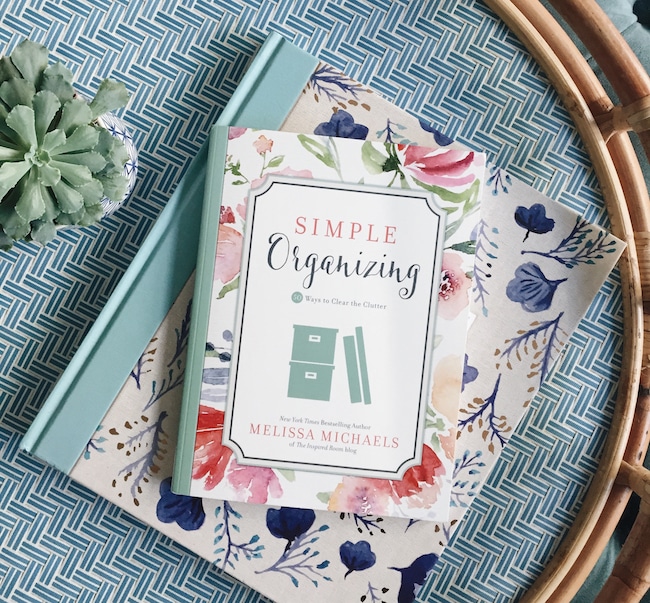 Order my book Simple Organizing at Amazon!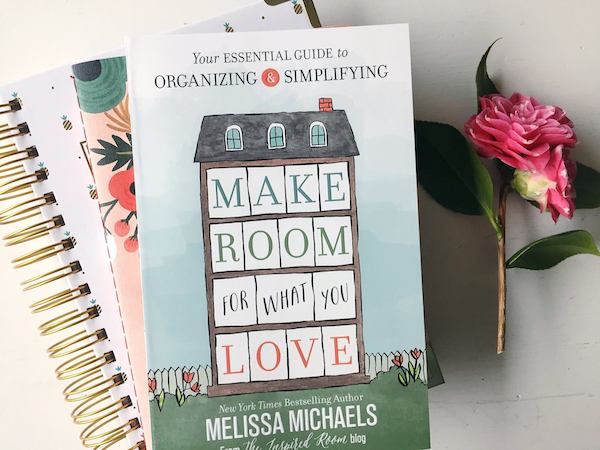 If you struggle with clutter, I can empathize! Let me offer some insightful ideas for altering your habits while efficiently decluttering and organizing your home so that you can really enjoy living there. You'll be inspired to create a place for the things you love and the breathing room to pursue your dreams and engage in life with the people who matter most.
Order my book Make Room for What You Love at Amazon!