You know what I love about fall? NESTING. I know. Shocker, right? I especially love that it's an extra cozy and festive time of the year for entertaining at home. I especially love nesting for a low key and simple get together around the holidays! I'm not a fancy party host at all, and I certainly don't have all the rules of party etiquette down (we probably pass our food in the wrong direction and end up setting our drinking glasses on the wrong side of the plate, but somehow we manage to still have a good time!).
I really like to set up my house all pretty and plan out the events to welcome friends to have fun, relax and get to know each other.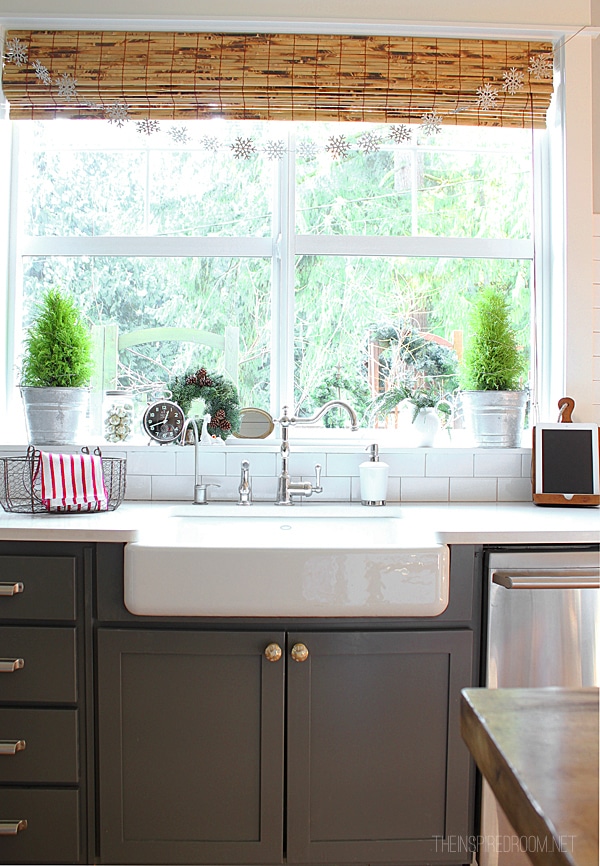 Creating a meaningful gathering makes opening my doors more fun for me, and I hope it makes it memorable for my guests too! This year I've been extra busy and distracted with book writing, but I still plan to host a few more get togethers. I'm always glad when I do!
We love serving our favorite cranberry cider, too. It's delicious and always makes the house smell amazing! If you missed the recipe, be sure to check it out in yesterday's post! It's fun to pull out all the seasonal recipes (have you tried my pumpkin squares yet? Last week I made it but instead of squares I put it in a loaf pan. JUST as YUMMY!) and fix up the house a bit with some holiday touches.
Last Christmas we had fun decorating our house with pops of red. Red is so festive! This year I have other plans for our dining room holiday decor and colors, but I think it's going to be just as fun. We've done so much rearranging of furniture and rooms this year, I'm looking forward to seeing how our Christmas decor all comes together. I LOVE this time of year.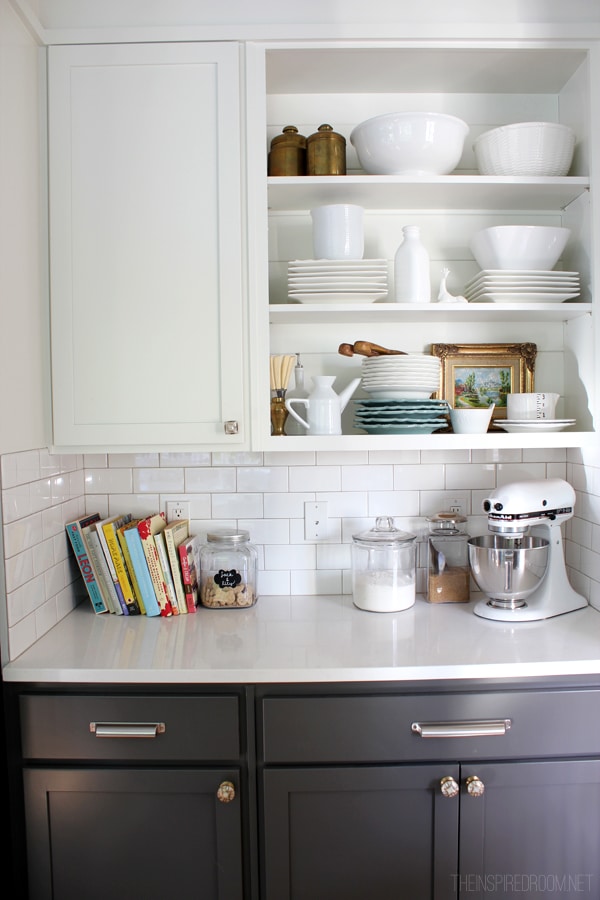 I enjoy thinking through the serving dishes I might use and how I could set the table. Recently I set up a little "hospitality cabinet" in the dining room so we will be more prepared to set tables for the holidays. You'll see more of that in the dining room soon, we are settling it in by moving the mirror about it a bit and adding a little more decor the wall around it.
And speaking of our dining room and the table, this week we are going to give our old rickety table a fresh coat of white paint so it will be all clean and ready for whatever festivity we decide to host. Woo hoo! I've been wanting to refresh the paint on our table for a couple of years now.
Those are some of the pre-Christmas rituals I really enjoy. I love the simple pleasures of enjoying a clean house, setting up the dishes and freshening up the decor! It's so much to be nesting and fluffing up the house so we are all ready to welcome friends and family and to celebrate the reason for the season.
Besides the holiday decor, the traditions and the good company, I just love the little things like having all the candles lit, good music and tasty food.
I have several serving/decor items that are perfect for entertaining any time of the year and they end up being my go-to favorites. I don't really have much in the way of holiday themed dishes or seasonal serving pieces, I just don't have room to store it all (although I love having a few little seasonal appetizer or dessert plates!).
Many of you had asked me about our white wood tray in the entry with the plush pumpkins a few weeks ago, it's from Mary & Martha. It's a favorite all year round because it can hold just about any decor and make it feel special and put together. You can see the tray below, with some of my favorite chunky white candlesticks, also from Mary & Martha.
The beautiful hand blown glass lanterns you might have seen in my house are also from Mary & Martha as is the chalkboard tray, above, and the blue ruffled edge dishes in my open shelves in the kitchen picture. All some of my favorite versatile pieces to enjoy day to day ourselves or to use for parties at our house.
I put the glass lanterns all over my house, I think they are so pretty! You can use them in different ways too, maybe try floating candles in water or filling the base with pebbles to change up the look.
Since I have quite a few Mary & Martha items in my home and get asked about them all the time, I thought you'd enjoy a surprise Mary & Martha giveaway today! YAY! One lucky winner will receive the following gifts from Mary & Martha: the & tray, the set of mugs with tray, and a hand blown medium glass lantern!
***This giveaway is now closed!*** All you have to do to enter is leave a comment. If you want to shop, you can do so via this link to Mary & Martha.
This giveaway is sponsored by Mary and Martha.
I wish this was a photo of my house (above) but alas, it is not. But isn't it cute? Besides the cute room, I love all the unique dishes and that chalkboard sign. Mary & Martha has so many neat items for meaningful entertaining and hospitality, be sure to check it out! They also have a home based business opportunity that would be pretty fun! Who doesn't enjoy pretty things?