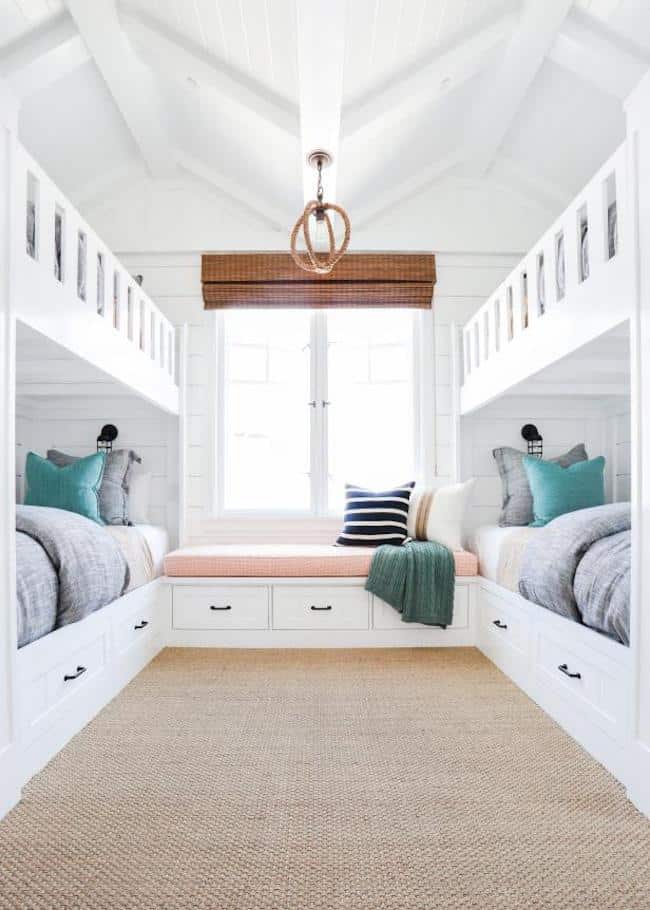 Blackband Design via HGTV
Do you ever just let yourself dream for a bit about what you would do if you either had 1) unlimited space or 2) an unlimited budget? Or both? ;) I do, all the time! Yes, sometimes it might feel like a slight letdown once you return to reality. But that doesn't stop me from enjoying the process of dreaming. I find I often take away a new idea or at least feel more creatively inspired to work on my own home!
Today, I'm dreaming of a room full of bunk beds, all ready for guests :)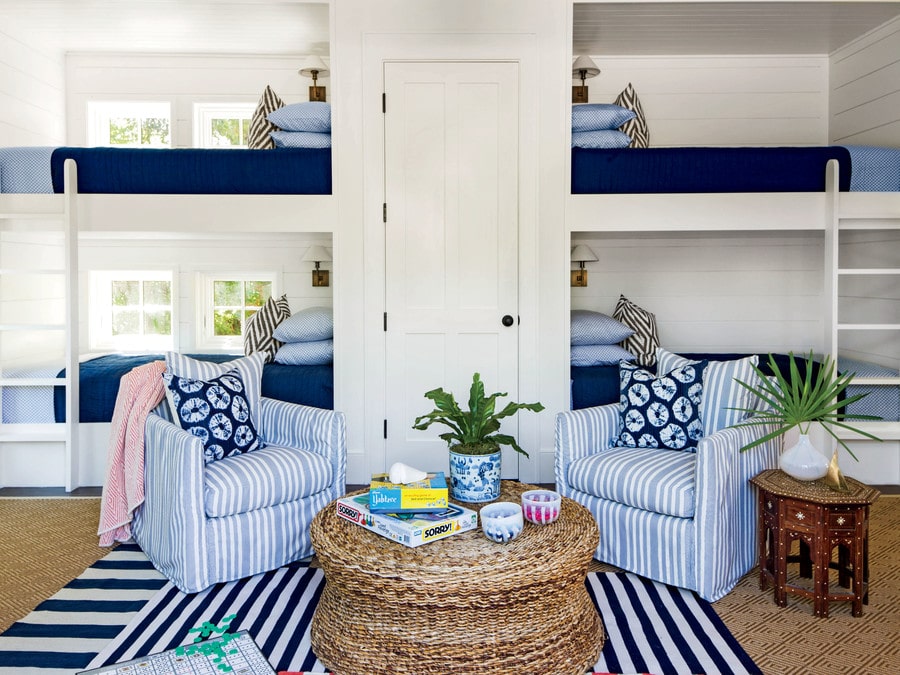 Southern Living – Laurey W. Glenn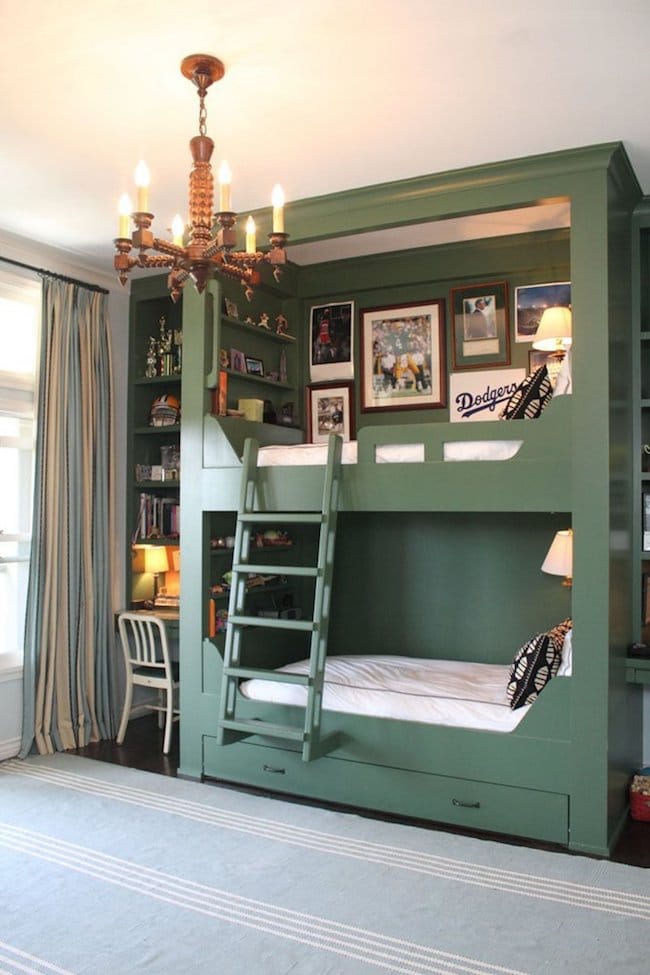 Apartment Therapy

Urban Grace Interiors via House of Turquoise
Architectural Digest
Shop bunk beds with the arrows and thumbnails below!

My book on contentment, Love the Home You Have
More Bedroom Decorating Ideas:
5 Things Every Small Bedroom Needs
What to Put at the Foot of the Bed
Gather: 12 Affordable Nightstands
Beautiful Bedroom Wallpaper Ideas
9 Ways to Decorate Above a Bed