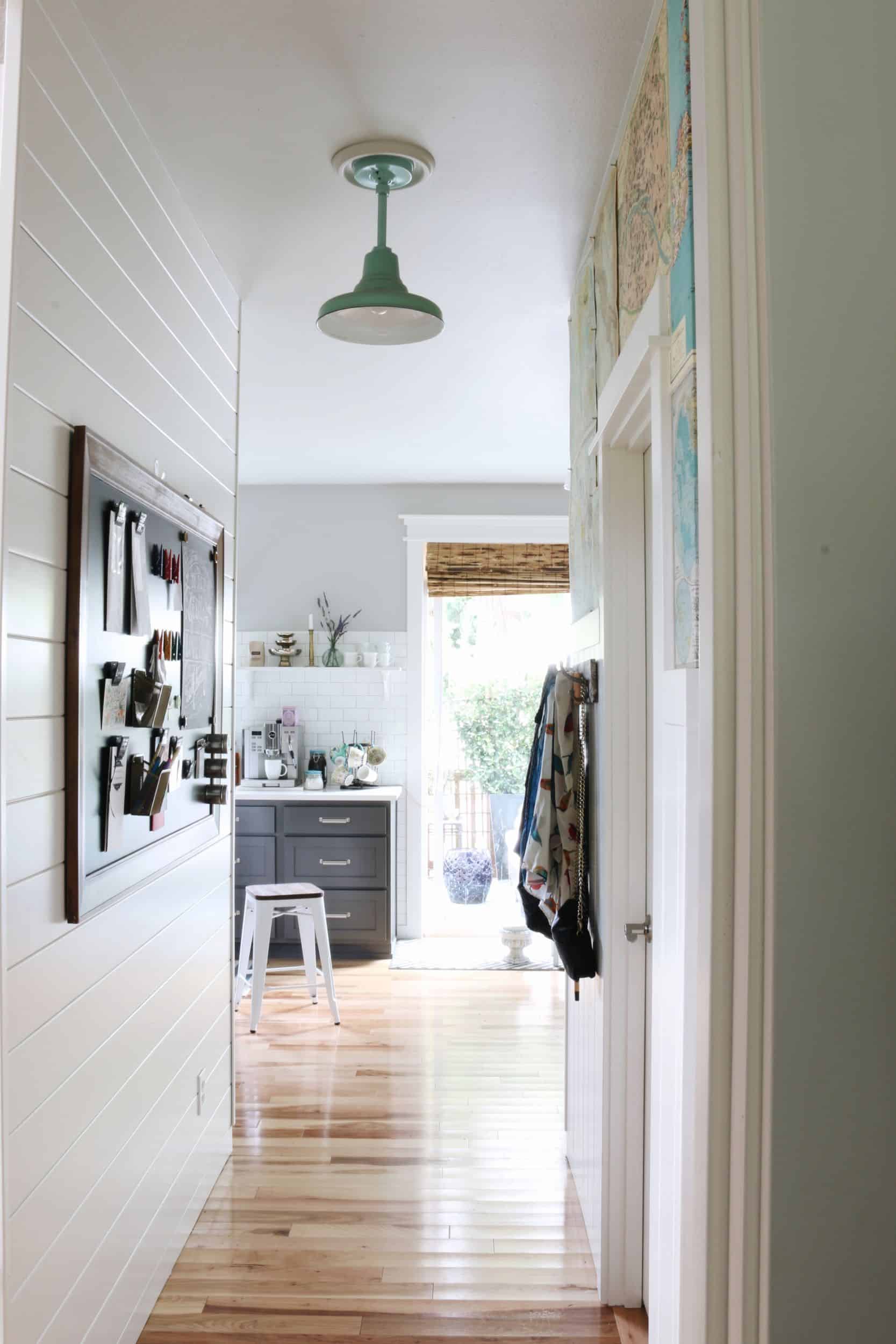 One of the more impactful yet simple ways to add character to a home is to give it an architectural personality. You can easily define and elevate the style of a space by simply switching outdated or underwhelming light fixtures.
Unique lights will make an impression and tell a story, so they are an excellent way to make any house your own!
Today I thought it would be fun to take a look at both my old house and this house to see how we incorporated my favorite Barn Light fixtures in each. I love these lights because they can be mixed and matched (or combined with other styles!) to get a totally unique look.
I use them in my home to design my own version of casual coastal beach house/farmhouse style! At the bottom of this post you'll find the lights I have and the specifications on each.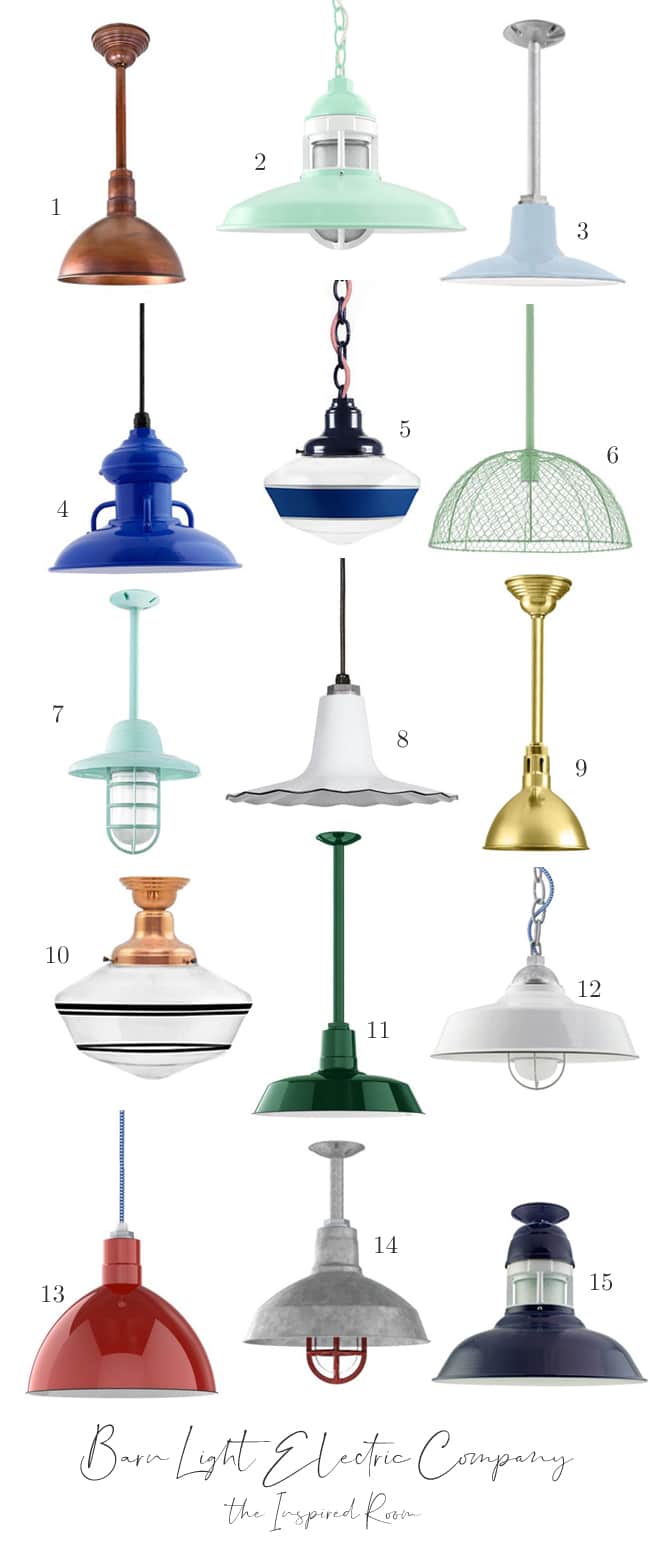 Builder basic light fixtures lacking in personality don't say much about a home or the homeowner, so they are one of the first things I like to change in the design of a home.
Barn Light Electric has a wide variety of styles and color options for each fixture. You can get creative in each room, resulting in an overall custom look for your home.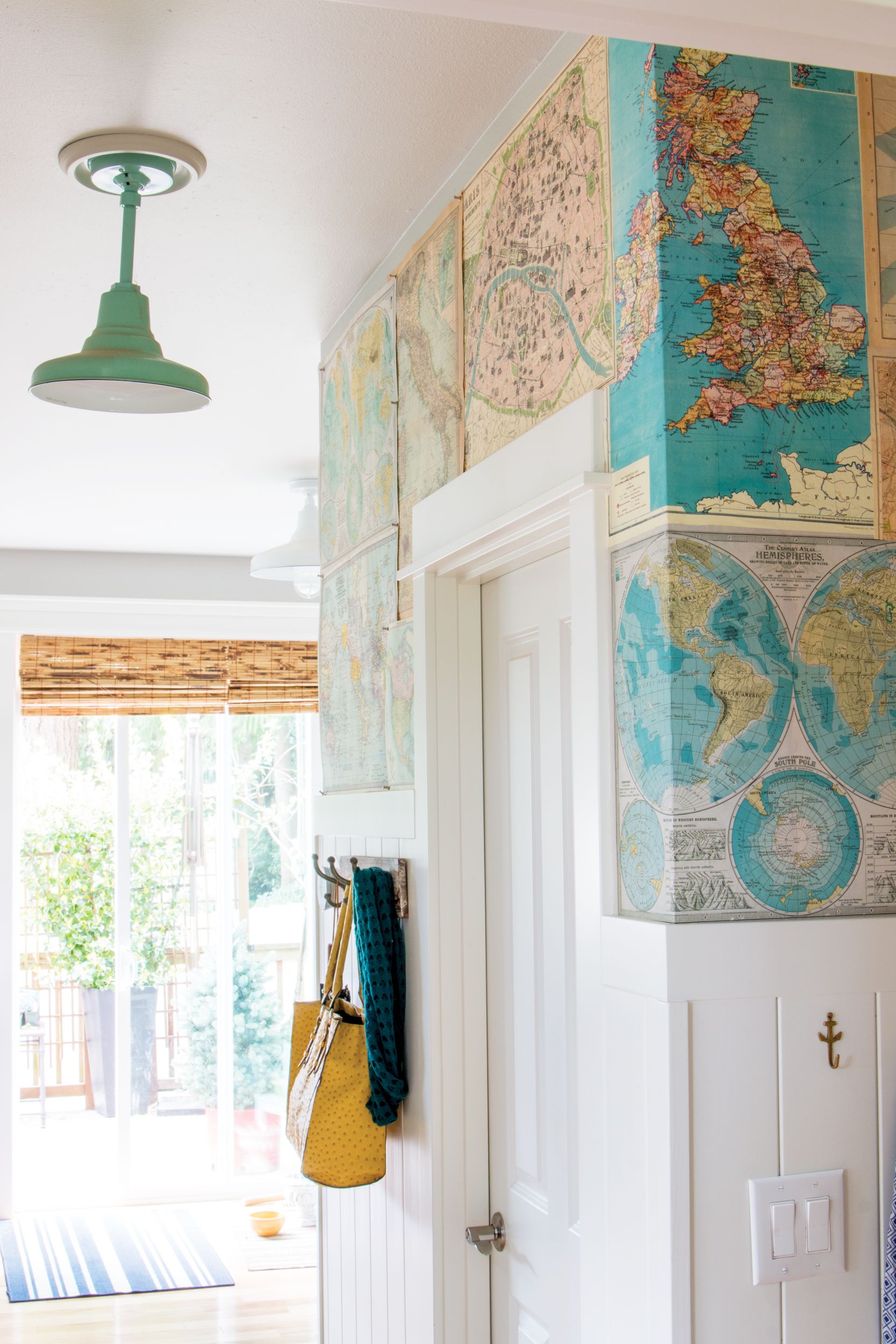 I still have fixtures to update in my house, so it is a simple update you can do over time! It's so exciting to get a new light!
Enjoy the inspiration for how to add personality and character with light fixtures! The Barn Light links and specifications for my lights are below.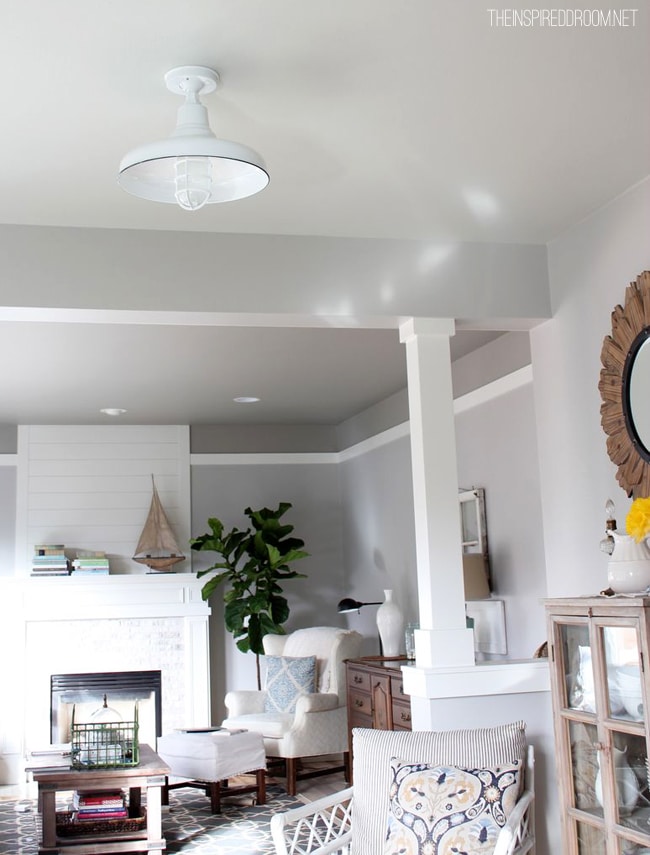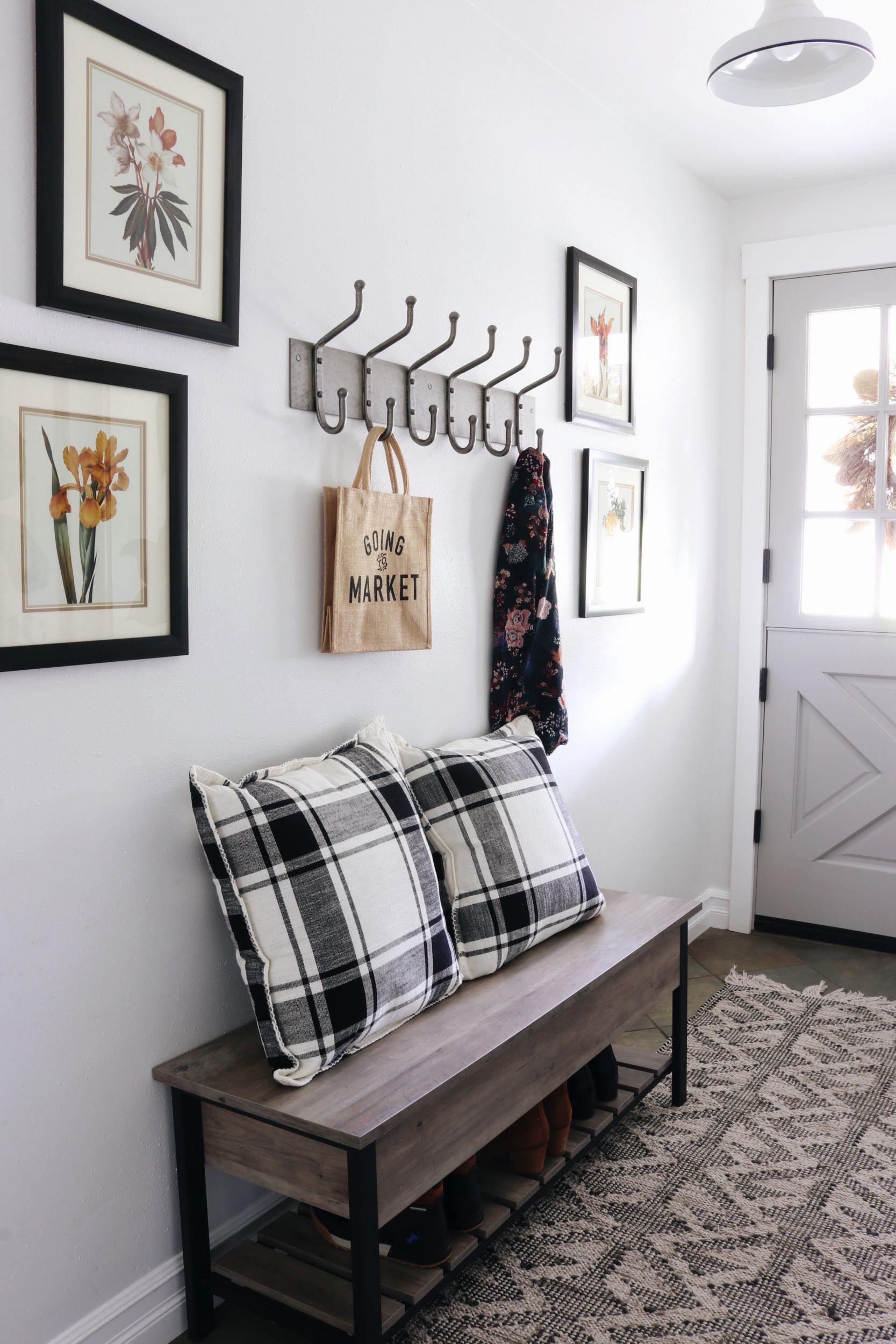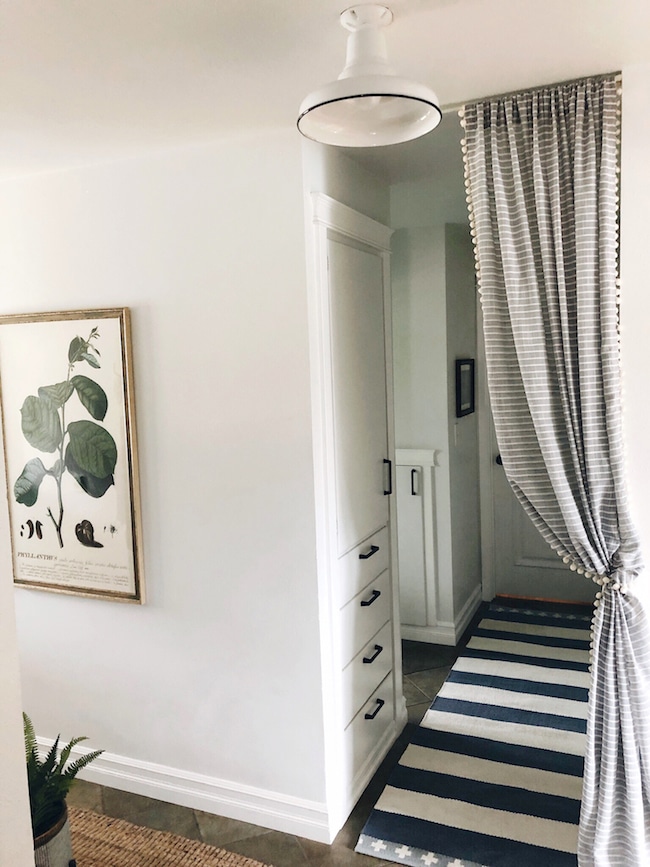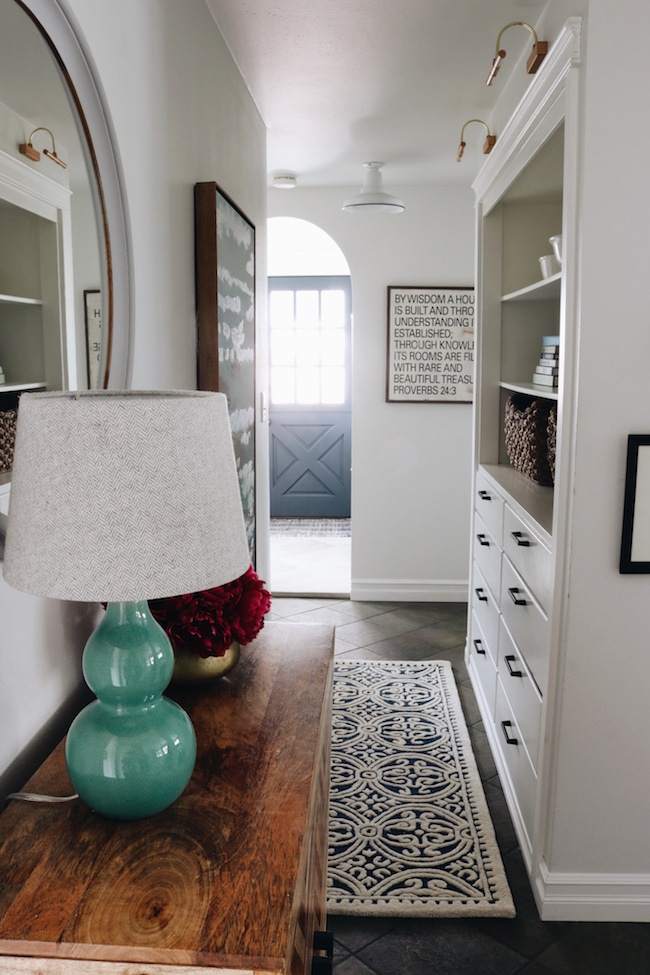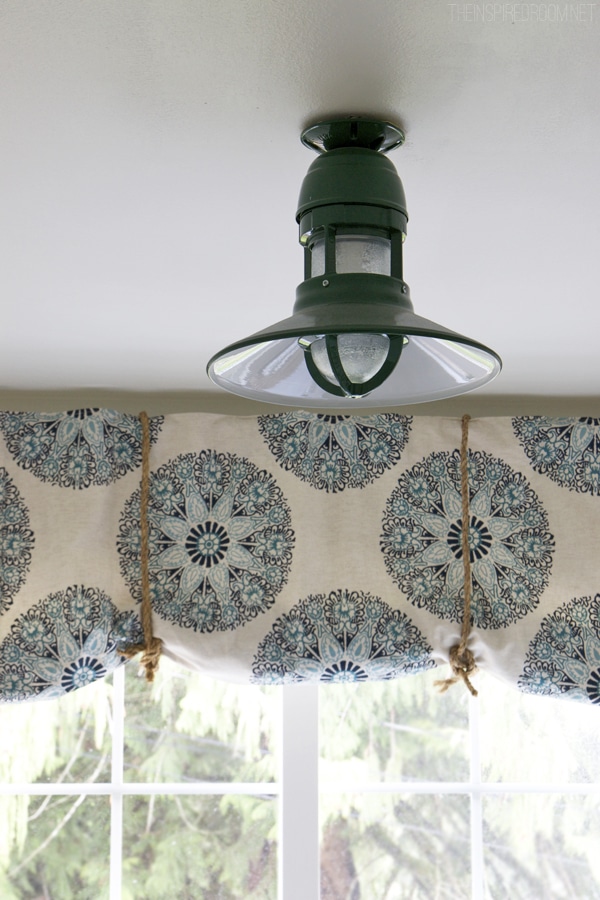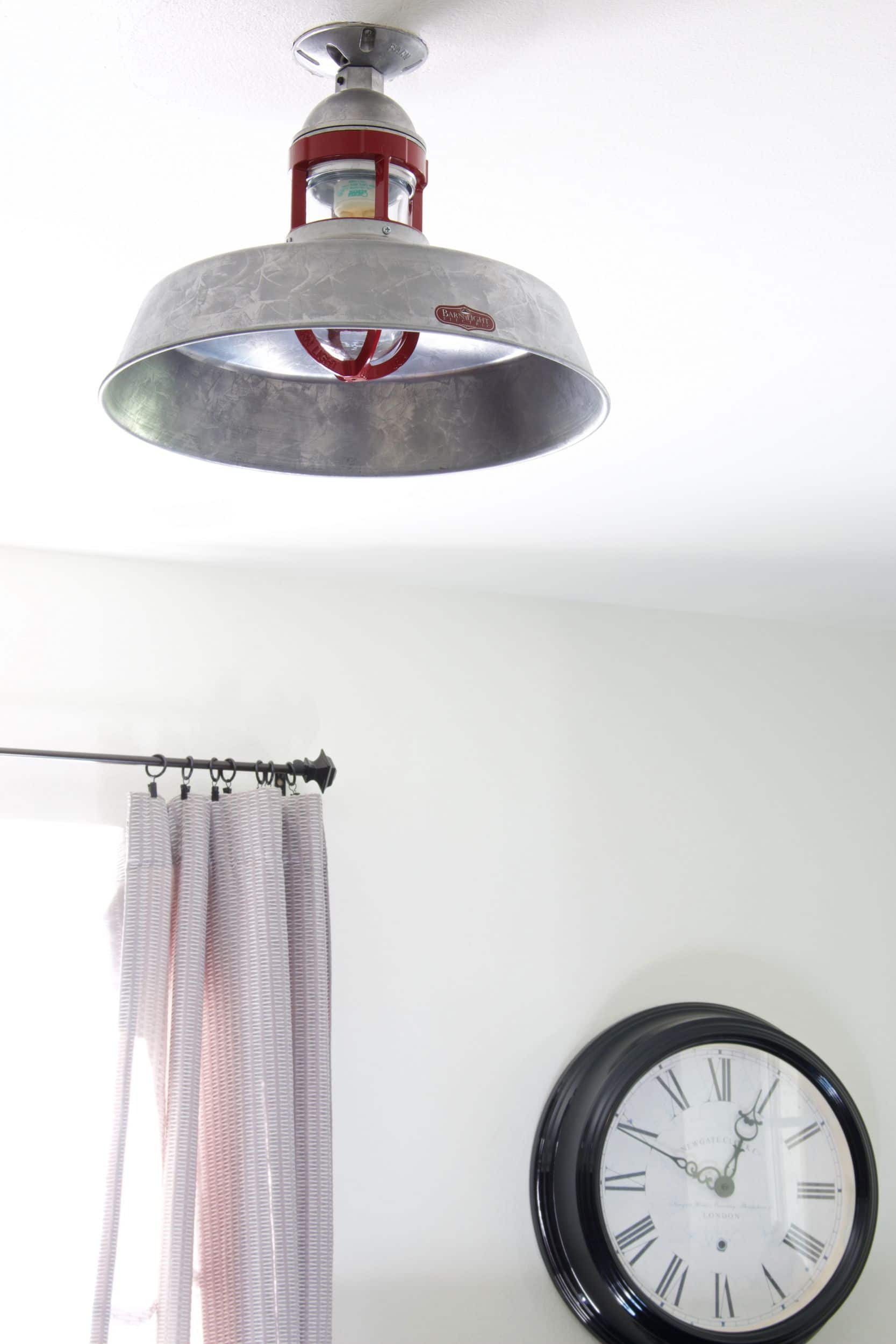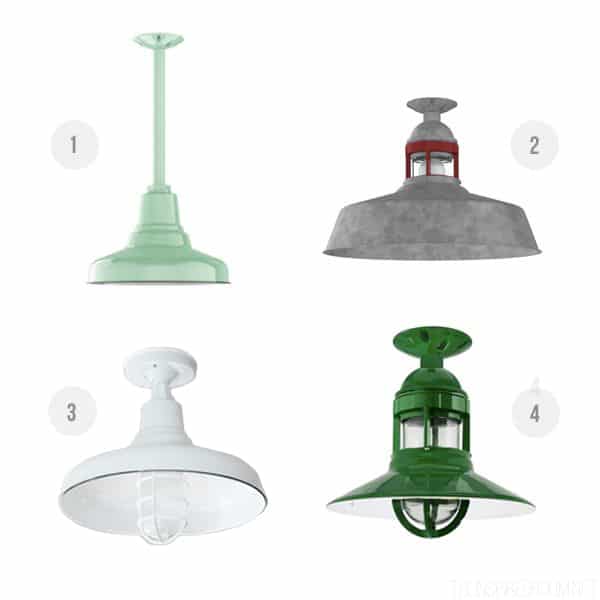 Barn Light Sources (above):
1. Union Stem Mount Pendant Light (in my map hallway)
Options: Shade Size: 12″ Shade, Finishes: 355-Jadite , Mounting Options: 6″ Stem | ½" Diameter , Mounting Finish: Same as Shade, Canopy Options: Hang Straight Canopy, Wire Cage: None , Cast Guard & Glass: None , Cage or Guard Finish: N/A- Not Applicable
2. Sydney Stem Mount Pendant Light (in my son's room)
Options: Shade Size: 16″ Shade , Finishes: 975-Galvanized , Guard Finish: 400-Barn Red, Glass Options: Clear Glass , Socket Type: Standard Medium Base E26 Socket
3. Union Stem Mount Pendant Light (in my kitchen)
Options: Shade Size: 16″ Shade, Finishes: 250-White , Mounting Options: Flush Mount, Mounting Finish: Same as Shade, Canopy Options: Hang Straight Canopy, Wire Cage: None , Cast Guard & Glass: Cast Guard & Ribbed Glass, Cage or Guard Finish: Same as Shade
4. Wallaby Stem Mount Pendant Light (in my laundry room)
Options: Shade Size: 12″ Shade , Finishes: 307-Emerald Green, Guard Finish: Same as Shade, Glass Options: Clear Crackle Glass, Socket Type: Standard Medium Base E26 Socket