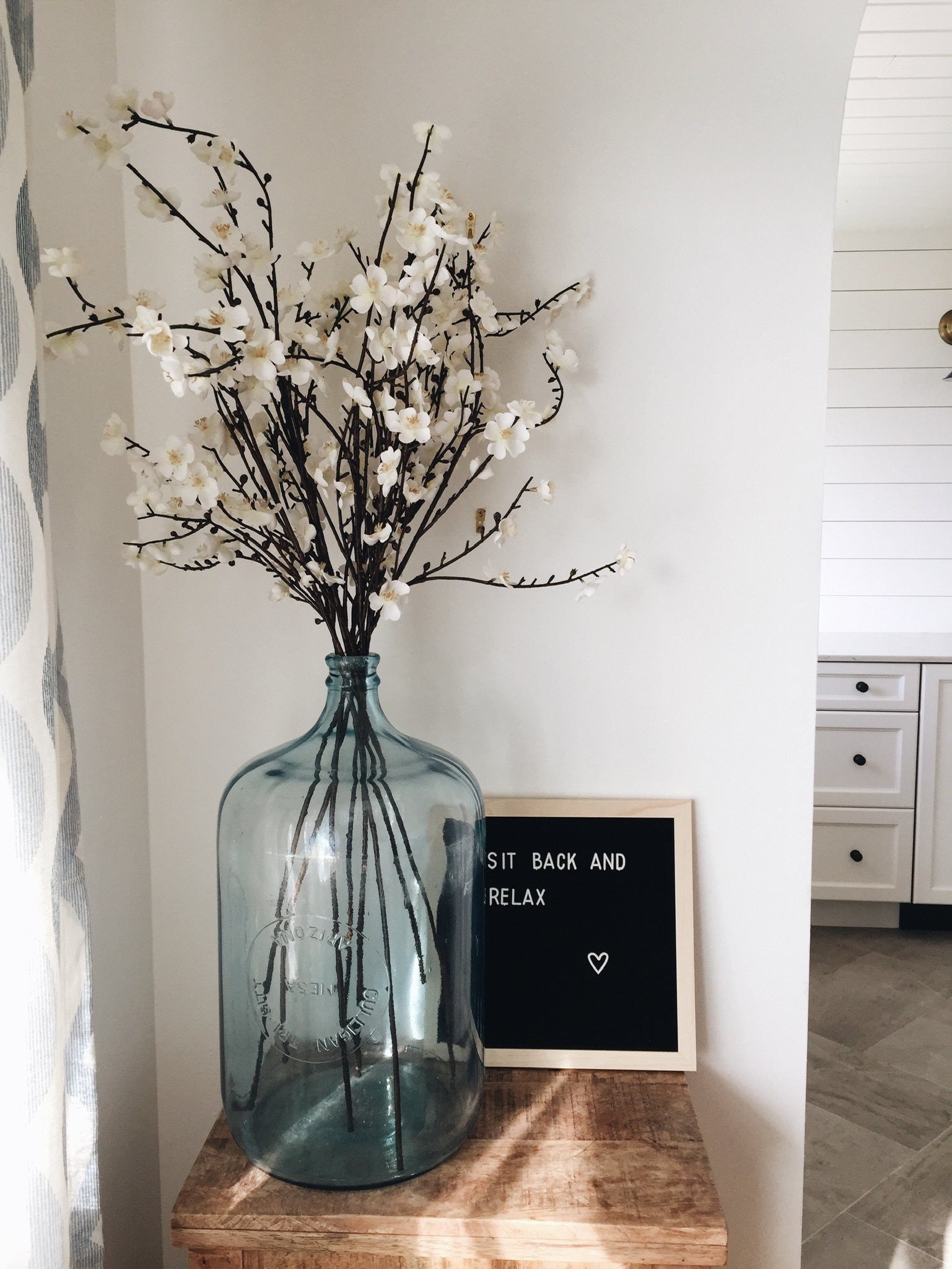 Happy Saturday! While our letterboard suggests we "sit back and relax", this next week is going to be quite an eventful one at our house! Courtney officially moves into our lower level next weekend (catch up here if you missed that announcement!), so we are spending this week preparing (mostly doing lots of decluttering to make extra room in the house, LOL)! #makeroomforwhatyoulove
What are you up to this weekend?
If you missed any of our recent blog posts, here's the latest:
Catch up on our 3 part mini-series, How to Find Joy at Home (A Simple Guide):
How to Love Your Home Even When You Don't Like It (& 5 Things I Love About Mine)
Returning Home & Let's Text (the post in which I give out my cell phone number…really!)
Hope you enjoy the inspiration in this week's Home Style Saturdays!
Southern Hospitality | Small Black and White Master Bathroom Reveal
StoneGable | Valentine Hand Pies
The Inspired Room | 4 Daily Routines: How I Keep My House "Clean Enough"
Designthusiasm | Closet Makeover: A Creative Approach to DIY Closet Shelving
On Sutton Place | Happy Birthday Printable Tags
Shabbyfufu | Junk Drawer Organization For Good