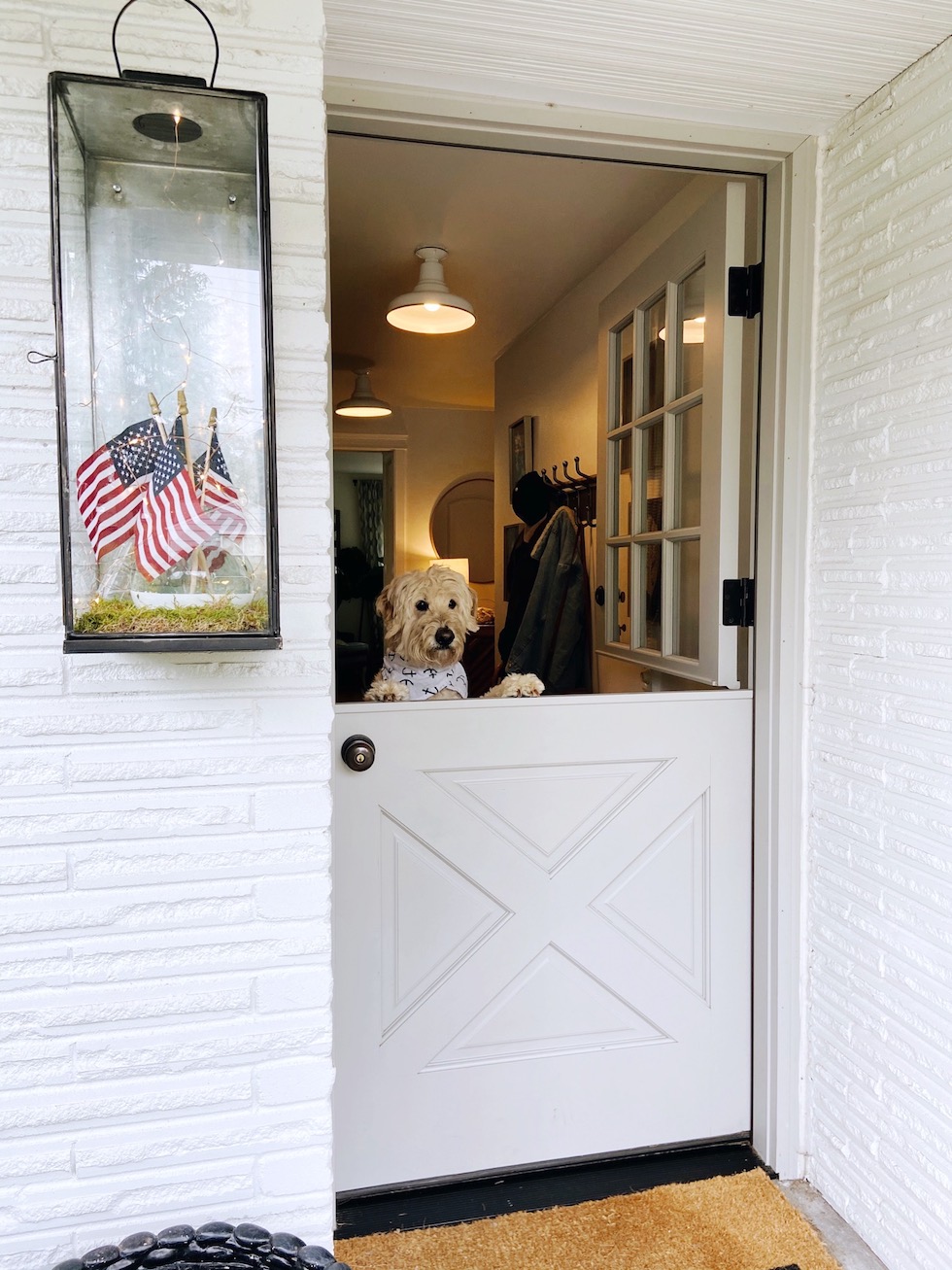 I was just uploading some phone photos from the 4th of July and thought I might was well share them on the blog for the memories, you know?
This shot of Jack in the Dutch door was spontaneous, he used to be so hesitant to jump up on the door but he does it all by himself now!
I had just trimmed back my climbing roses, they were FILLED with roses a couple of weeks ago! We got it all trimmed up and ready for another set of blooms. They've done so well against the fence! I might add another trellis next year. Same with the Star Jasmine on the other side!
This is always my favorite spot in the mornings! You can see the water, but it's still a bit shaded from the sun. Do you see that wild vine on my porch? I had no idea what it was at first, it started growing in a random spot so I put it in that pot. Turns out it's a honeysuckle. It outgrew the little trellis I had in the pot!
Jack loves wearing his bandana. LOL!
Our hydrangeas have been blooming all over our yard. We have lots of blue hydrangea and a white one. It's been so fun cutting them and making bouquets for the house. Of course, I had to do the blogger thing and put them in the sink to take their photo. Haha.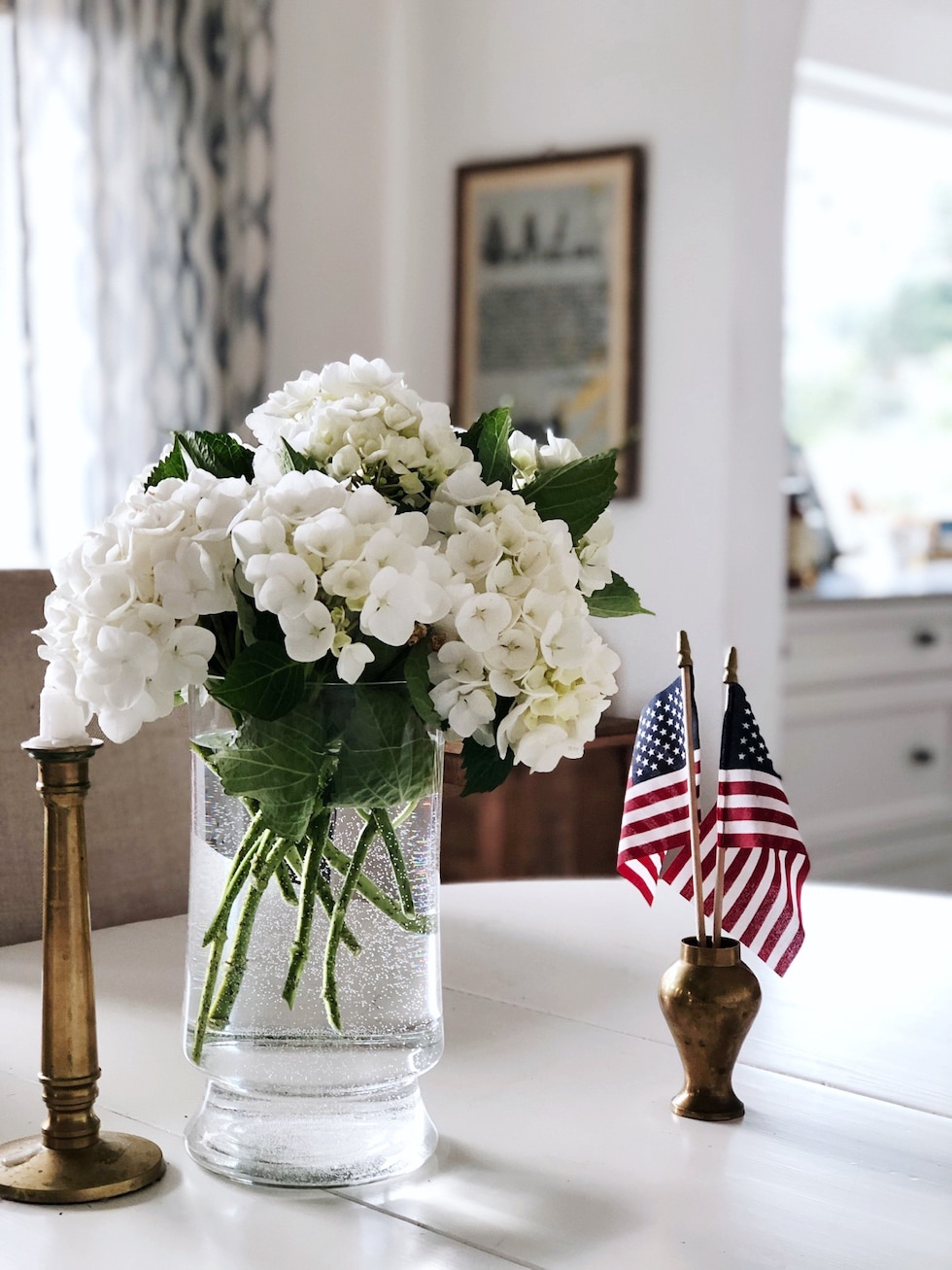 We still LOVE our Trex deck! Lily does, too. It's been such a wonderful addition to our home. We've been spending more time out here than ever, now that we are always home :).
Speaking of being home, stay tuned next week because I want to talk about our interior floor plan and a few ideas I've been having :).
---
The Inspired Room on Instagram
Do you follow me on Instagram stories? Every day I've been sharing snippets of my life and home there (from my morning coffee routine, to what my family and I are working on at the house, peeks of my garden, my neighborhood walks, decorating tips, sources and more).
It's been especially fun to connect with so many of you there in this season where so many of us are at home. If you're not on Instagram, I also connect my Instagram stories to my Facebook page so you can watch there as well. I'd love to have you follow along!
FAQ and Sources
Click here for The Inspired Room FAQ (paint colors, remodel details etc)
Click here to shop my house, latest decor finds, my books and more!