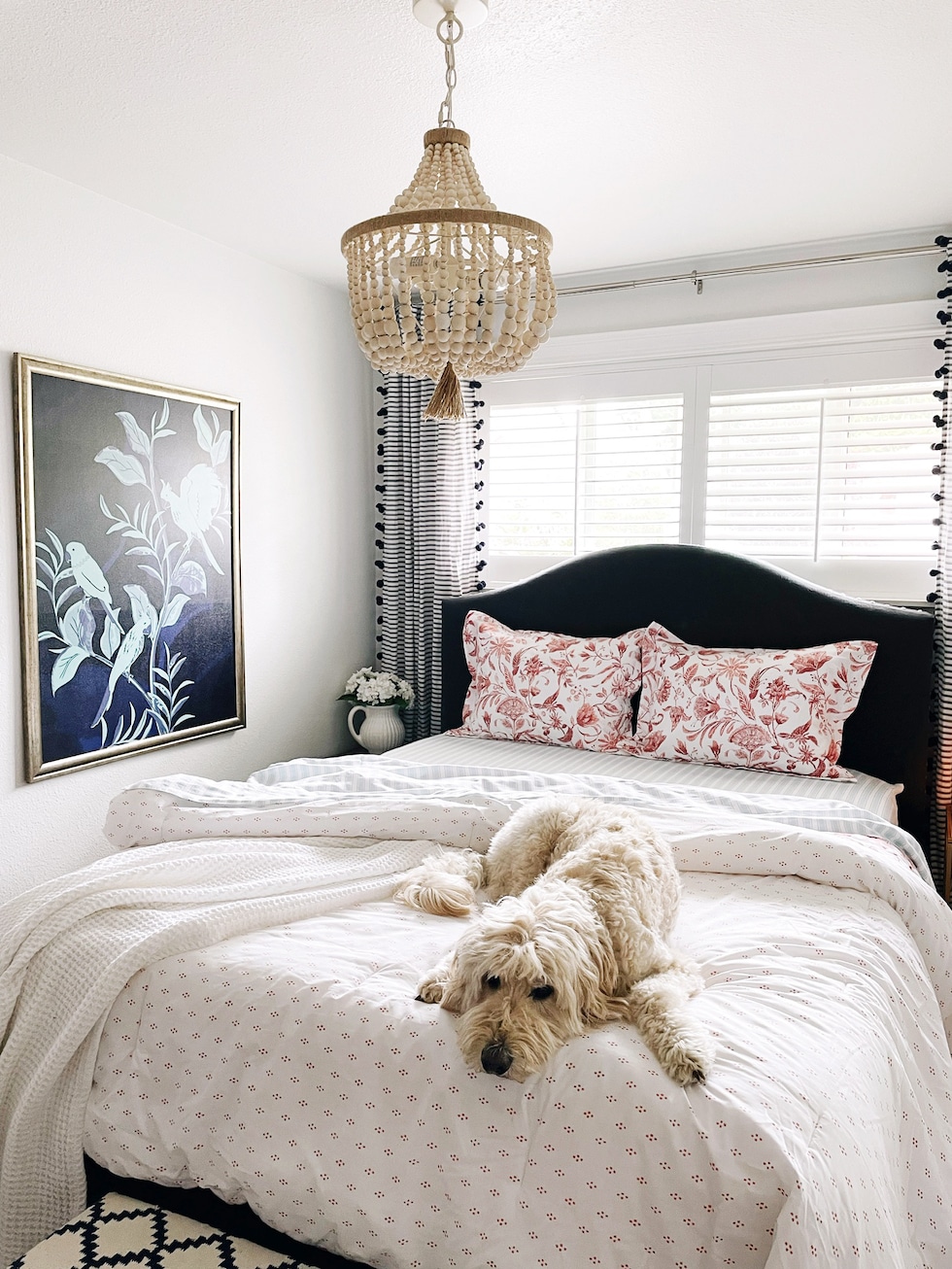 It feels like summer is flying by here. I'm trying to slow things down as best I can and just enjoy every moment of this season. We have some cute new summery bedding for our guest room, so I've been having fun using the space for guests again! We had a couple of family get togethers already this spring and summer, so it's felt great to put this room to its intended use. It got a little lonely in 2020.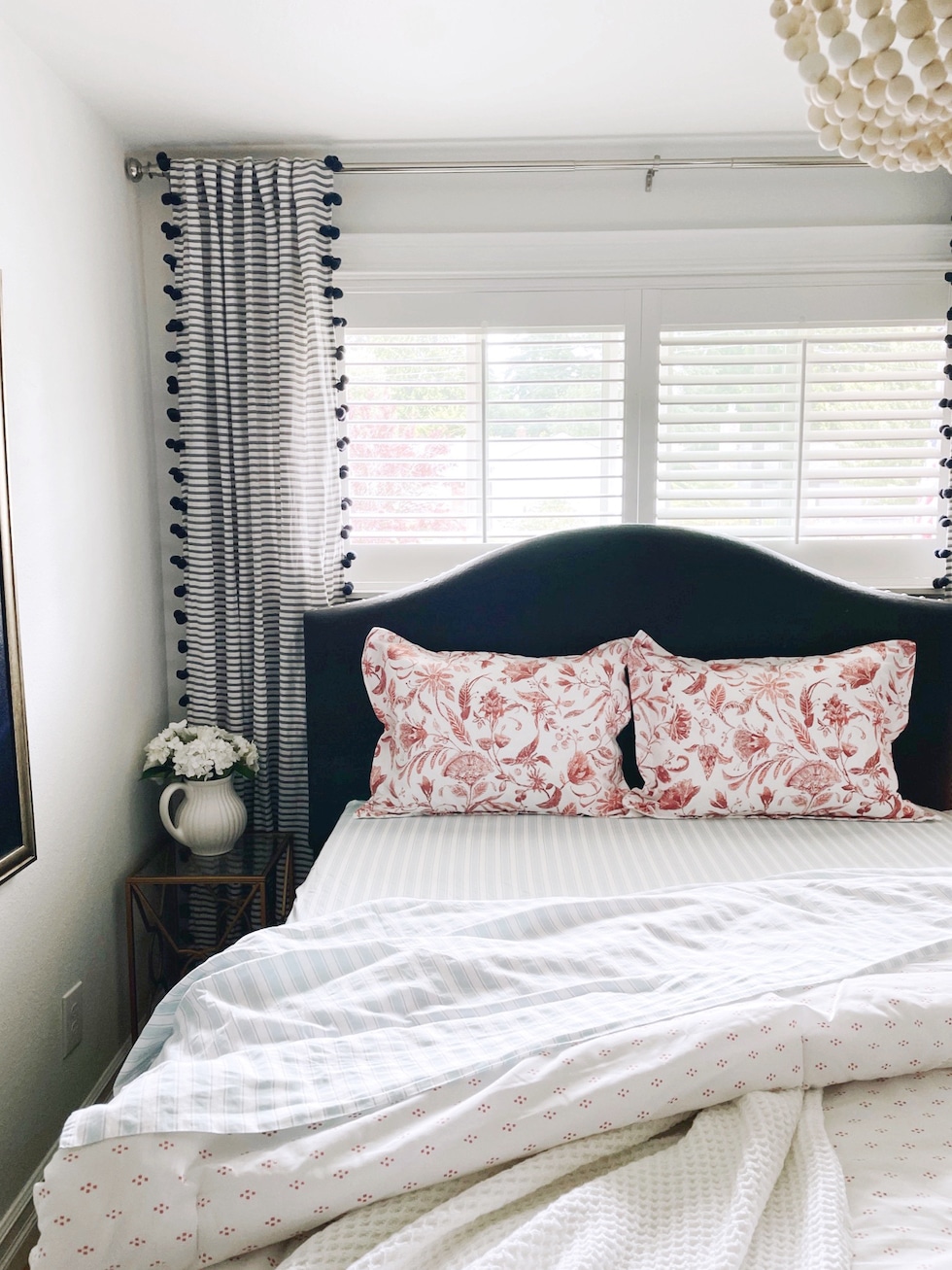 Random memory, when I was a kid I always dreamed about having a house with a guest room. I pictured how I would make the bed and have the room all set up and ready for the comfort of the guests. Probably a weird dream for a kid to have :) but yet, I guess it's not surprising that most of my big dreams revolved around decorating houses.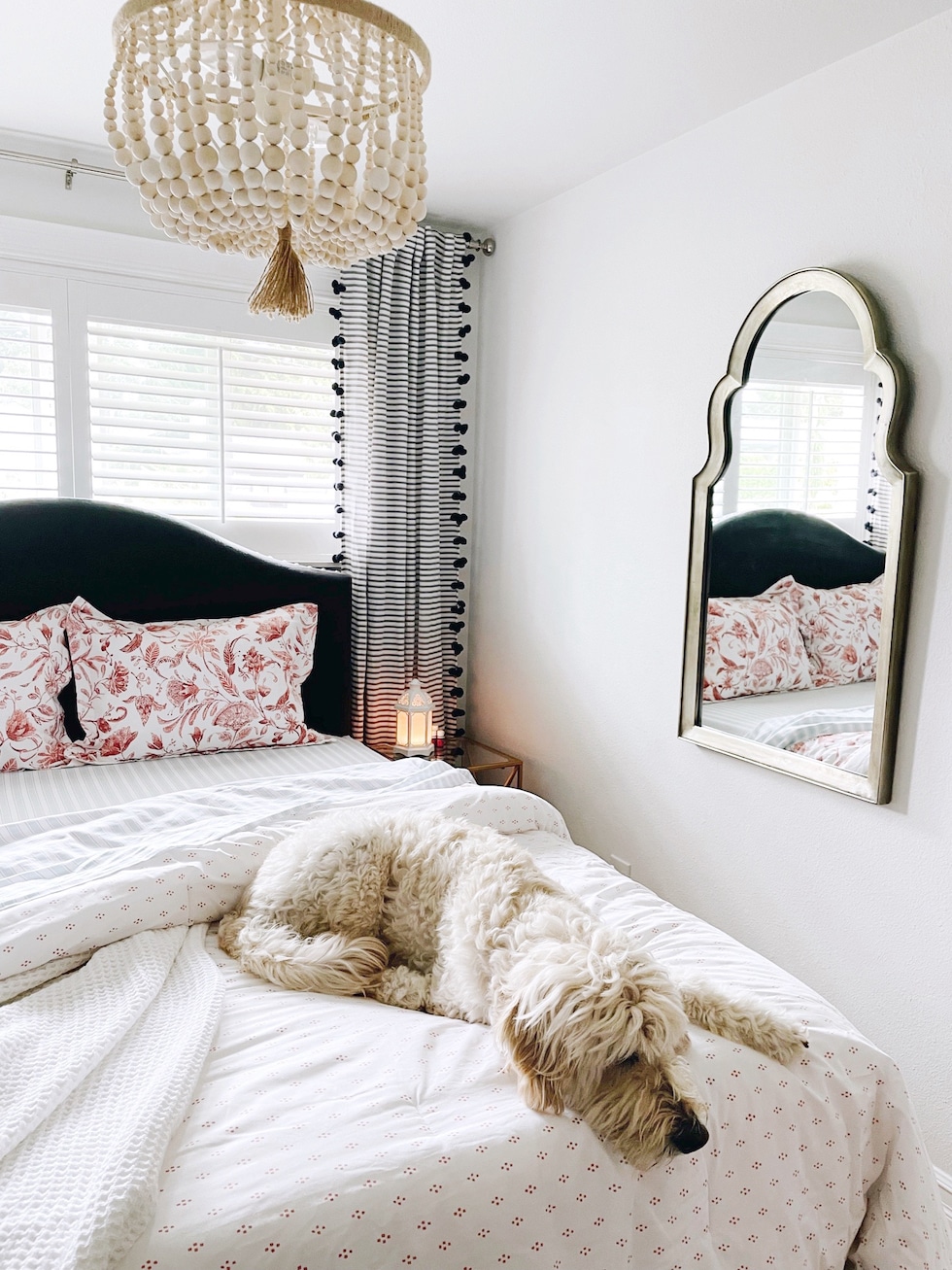 It's been nice to feel like life has almost returned to normal this summer with more family get togethers! Although in reality what has become "normal" for us over the past two and a half years has actually been preparing to move one or two (grown) children in or out!
With Courtney moving in and back out to a new apartment in 2020-2021, Kylee and her husband moving in early this spring (they are moving out again in a couple of weeks and we can't wait to show you their darling new home!), and our son Luke moving to the dorms, then being sent home half way through freshman year due to Covid and now he's moving out again (this time to a house with friends) in August, there's been a lot of "moving parts"!
Phew! That's a lot of change, moving things around, reorganizing, and rearranging our home to make room for everyone. While I love to feel settled, it's all been worth it to have this unexpected time with our kids home!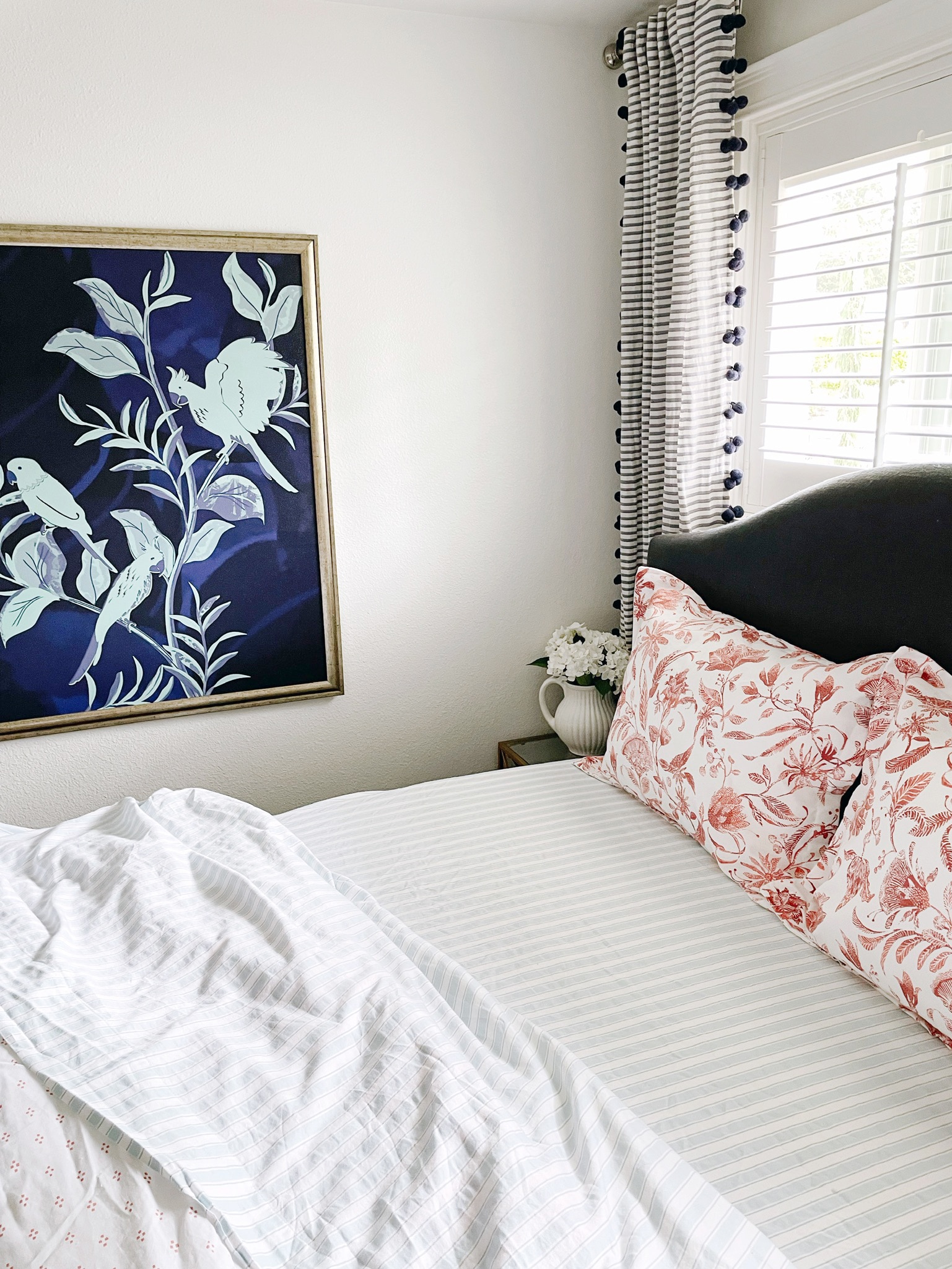 I'm trying to focus now on all we can look forward to in this next season of life. Since we were only empty nesters for a couple of months in the fall of 2019, we really didn't have a chance to do anything like rearrange our home or get settled into any new routines. I'm fairly certain we'll be empty nesters more permanently this time so I feel like I can rearrange the house and it can stay that way.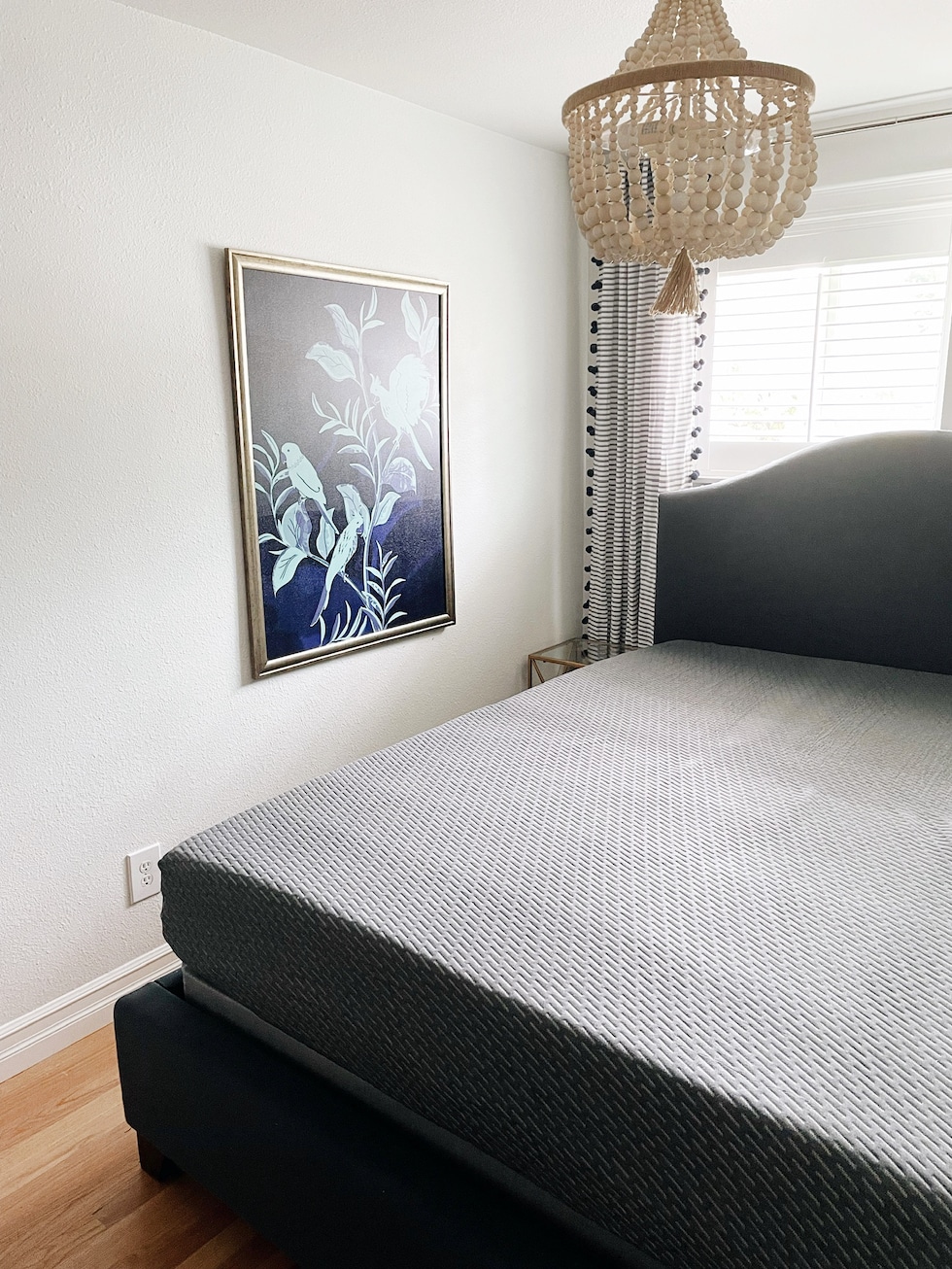 We also got a new mattress for the guest bed! We LOVE IT! We chose a Tuft & Needle on Courtney's recommendation (she has one, too!) and because I really wanted one that was non-toxic. It's so comfy!
We chose the Mint Mattress, the same one Courtney got and shared in her new apartment bedroom tour post.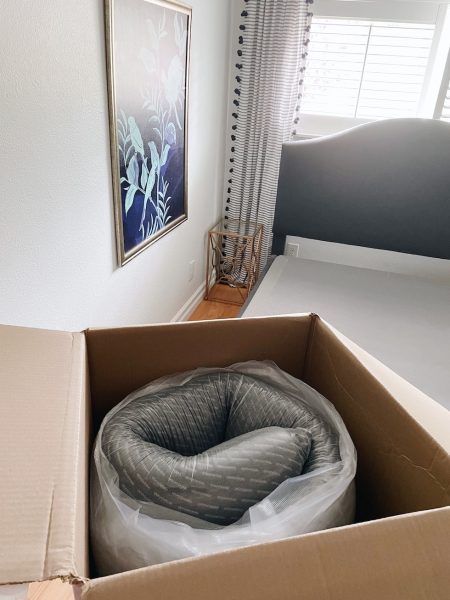 The mattress was so easy to order, too, it comes in a box and is really simple and quick to set up. I also got two of the down alternative pillows from Tuft & Needle.
I've been on a mission to get rid of things around our house and only bring back in things we use and love. It's so nice to have fluffy new pillows for guests! Good-bye flat ones.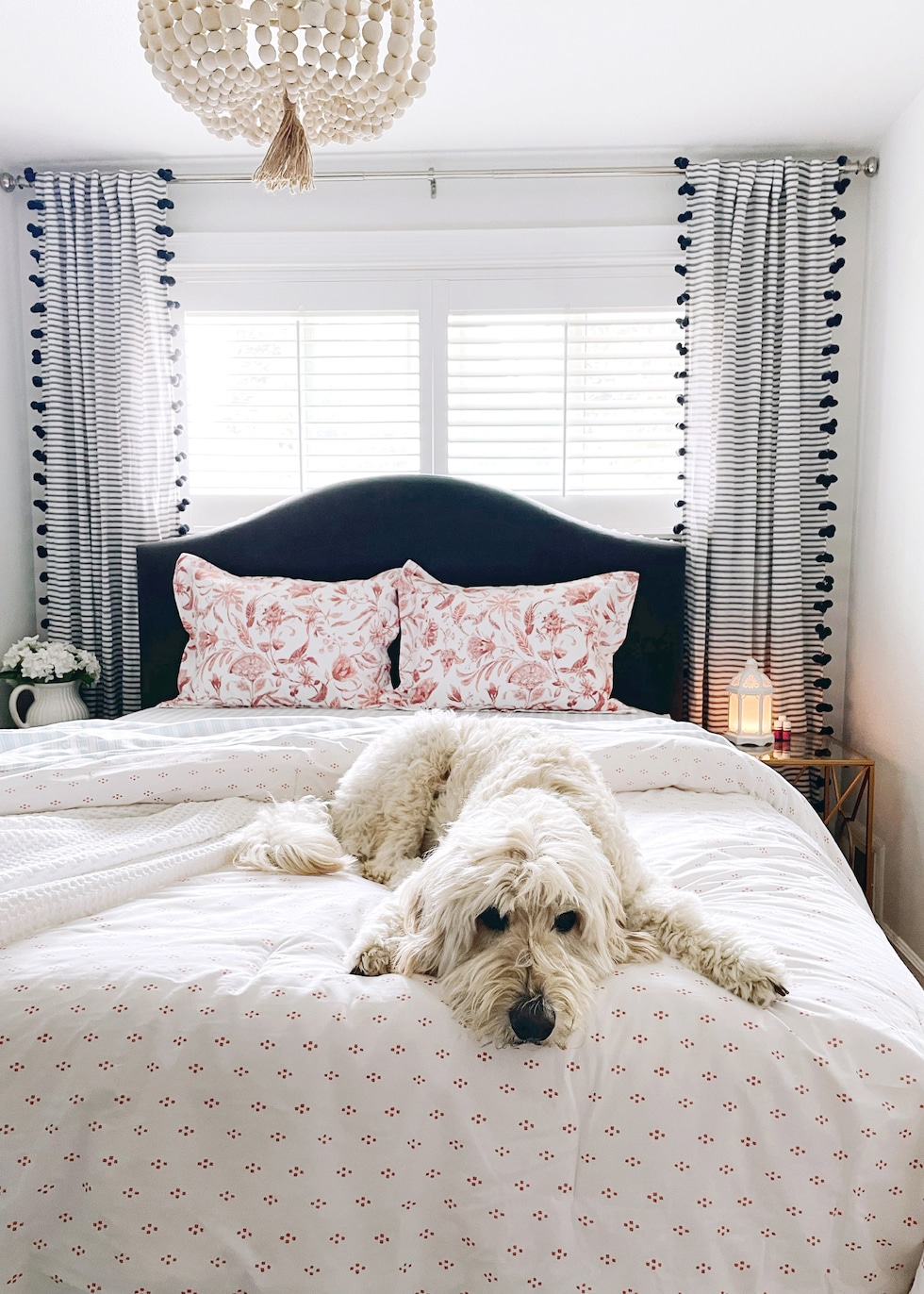 Fluffy pillows, cozy mattresses and pretty bedding really make a difference. I think Jack agrees! He thinks this is his room. Don't worry, we don't let him in here when guests are coming.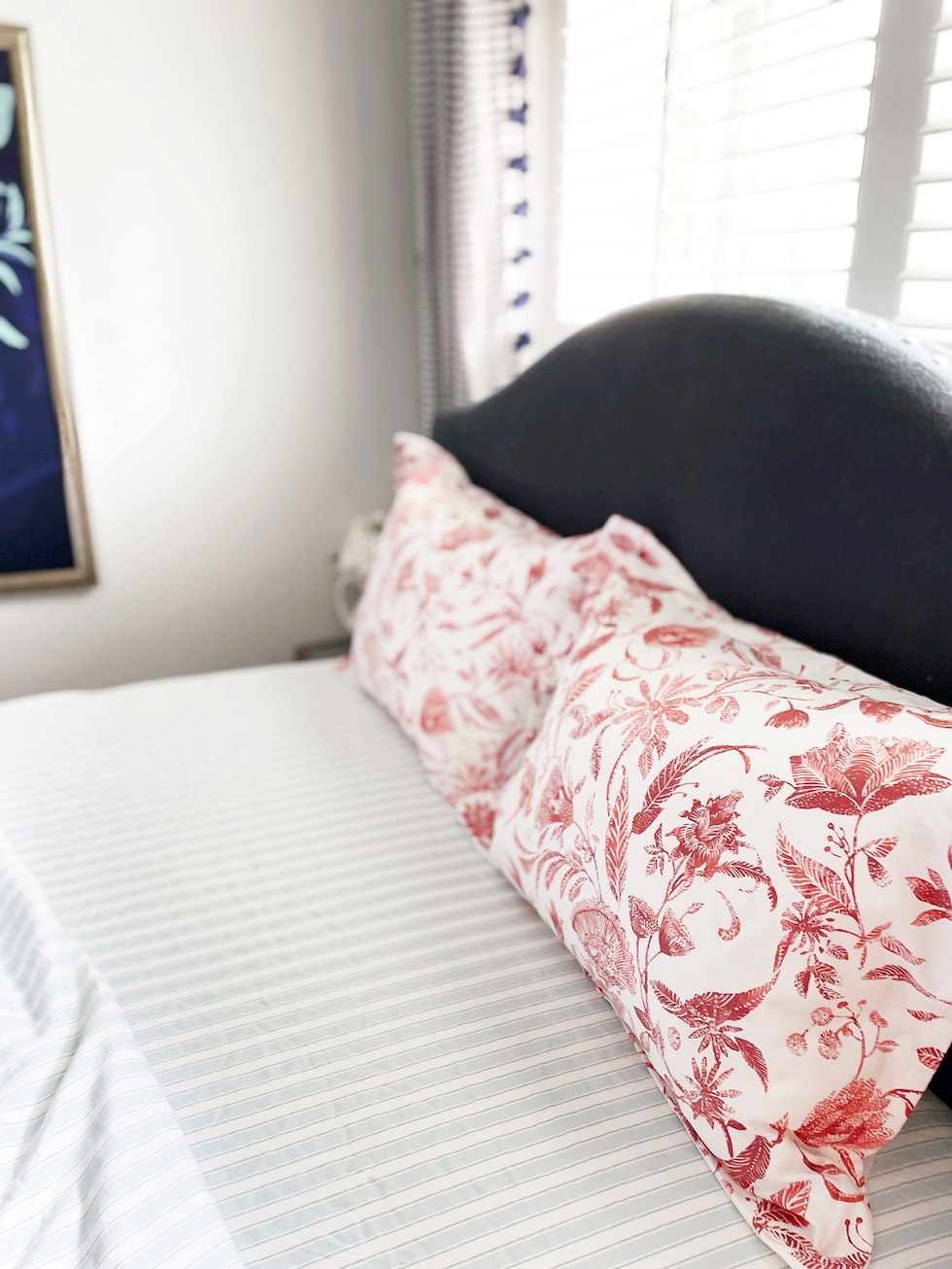 I'm loving the new bedding I got recently too. I got the blue and white sheet set on Amazon, and then this white and red dotted comforter (reversible to floral like the shams!), and this white waffle knit lightweight blanket. I shared my other new summer bedding (blue and white) in this post.
Our guest room will still be set up like this for family coming and going over the next few weeks, but I'm not sure that this will be our permanent guest room after that! I have a few ideas for how we might change things and switch rooms once Luke moves, so stay tuned for our plans. :)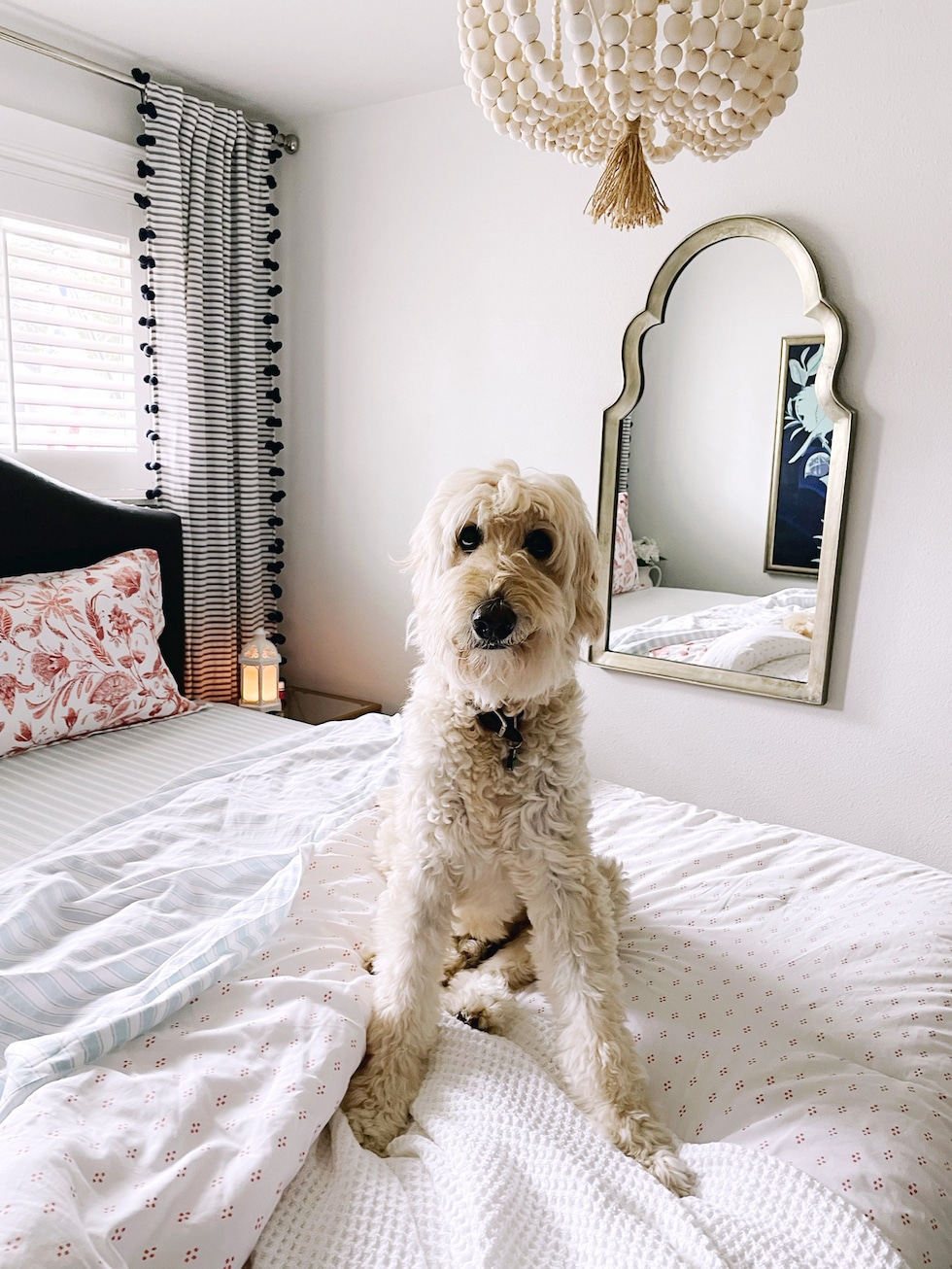 I'll leave you with this photo of Jack. I swear sometimes this dog is a human inside a dog's body…his facial expressions are too much!
Thank you so much to Tuft & Needle for gifting the mattress, and pillows!
Sources:
Similar Gray Curved Upholstered Bed
Similar Gray Upholstered Bed (lower price point)
Navy Pom Pom Striped Tassel Curtains
White and Red Dotted Comforter (reversible to floral like the shams!)
White Waffle Knit Lightweight Blanket
Click here for more sources from my home + my latest decor finds