Do you want to update your home, but feel limited by a tight budget? Check out these ten inspiring tricks for budget-friendly decorating!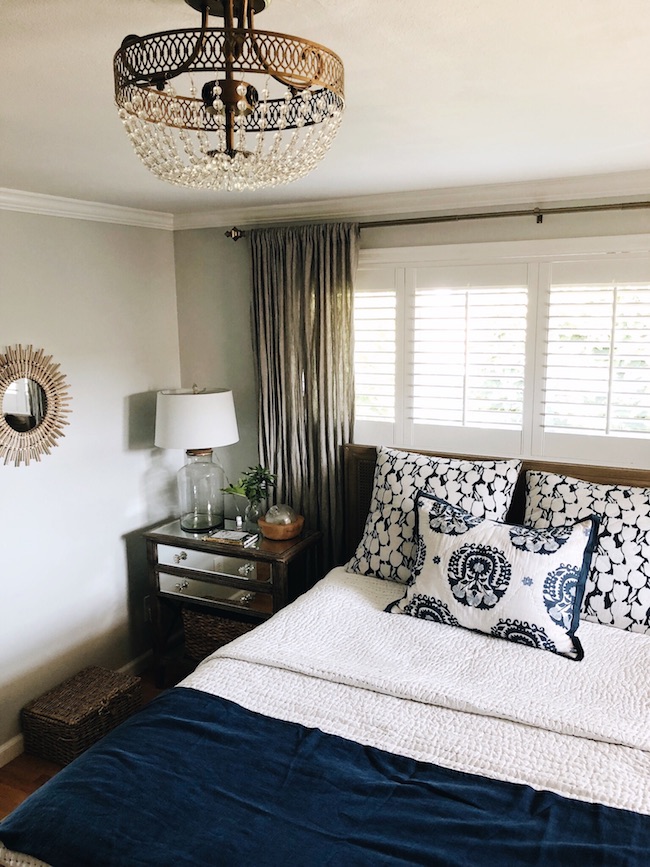 1. Buy Ugly Pillows
Say what? If you shop at designer stores for beautiful new pillows, you'll likely spend a fortune. You can save so much money by covering simple pillow forms, boring pillows or even ugly pillows with fresh new fabric. Look for sales on last season's pillows, sew covers yourself or buy premade pillow covers for your existing pillow forms.
2. Find Inspiration in Fancy Rooms
If you've ever looked through a magazine or blog and felt discouraged by all the picture perfect stylish rooms that would cost a fortune to duplicate, here's a little trick. Scan your favorite inspiration room for several realistic things that could be incorporated into your own space. Focus on duplicable ideas like a color scheme, an arrangement of furniture or types of accessories. How could you substitute an affordable solution to an expensive item? Get the look for less!
Subscribe to The Inspired Room posts and newsletter to get inspired for all things home!
3. Think Outside the Boring Box
A room void of stunning architecture can feel like a boring box. Any room can be improved dramatically with simple character-building tricks. Add a large mirror with a rustic frame to add texture and interest to a wall. Use self-adhesive faux wood planks (like we used in our hallway makeover here), brick paper, wallpaper or heavy duty gift wrap to create a charming feature wall. Install a chair rail to add character and dimension to a boring room or expanse of drywall. Remove cabinet doors to give your standard kitchen some open shelves!
Easy DIY Art and "Wallpaper" for Your Home
4. Remove or Improve Dated Pieces
When you're in the mood to redecorate, start by improving what you already have. Don't live with dated things you don't love. Either remove it or improve it! Pair old with new to give almost any feature a fresher look on a budget. Ugly carpet? Layer a pretty area rug under your coffee table. Dated counters or cabinets? Adorable kitchen accessories can update the feel. Boring sofa? New throw pillows can inspire you.
5. Hang a Mix and Match Gallery Wall
New matching frames can be expensive, so don't hesitate to mix and match frames you already have (or can find second hand). A gallery wall is simply a collection of artwork grouped together on a wall. Start by hanging your largest frame where you want it and then add smaller ones around it. If you don't have art, make your own or use family photos!
Here are 10 Helpful Guidelines for Decorating Walls!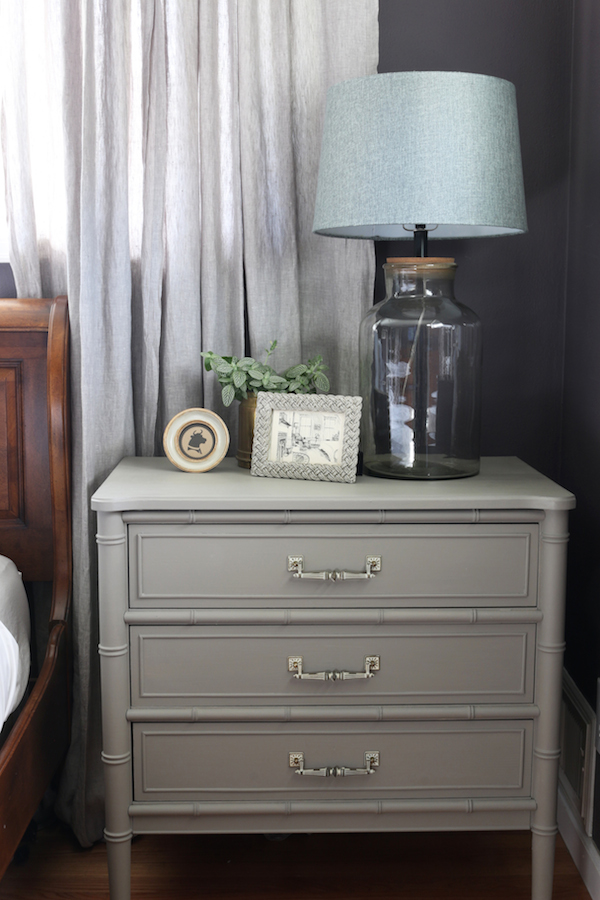 6. Get Your DIY On
Paint is a budget decorating favorite. If you fear making a mistake, start by painting something you dislike right now. If you already hate your table or fireplace or a room right now, will you hate it any more if you paint it? Probably not. We feared painting our stone fireplace but we did it anyway and it looks so much better! If you want to start small and safe, update ugly accessories or old frames with spray paint in your favorite color or even a metallic sheen.
Find the paint colors I've use in my homes here.
7. Showcase What You Have
You can often find interesting decor items by hunting around your attic, closet, basement or grandma's house. Shopping in your own home can seem futile if you don't think you have anything worth shopping for! But in all likelihood, you already have unique or sentimental pieces that could be repurposed as wall art.
Maybe you have a throw rug like this one we repurposed into a work of art!
Dig through your cupboards, maybe you have some pretty salad plates you don't use often that you could hang on the wall and enjoy every day!
How to Hang Plates, Platters, or Bowls on the Wall (video)
8. Elevate and Group Collections
Here's a great budget-friendly trick for your existing accessories. You can make just about any piece or collection feel more important and stylish if you elevate it or group collections together in some way. Ceramic pitchers will look extra special on a display shelf. Hand soaps and lotions look more stylish on a porcelain tray. Books and a vase feel designer-worthy in a shallow basket set on a coffee table. Bring small accessories together to give them greater impact.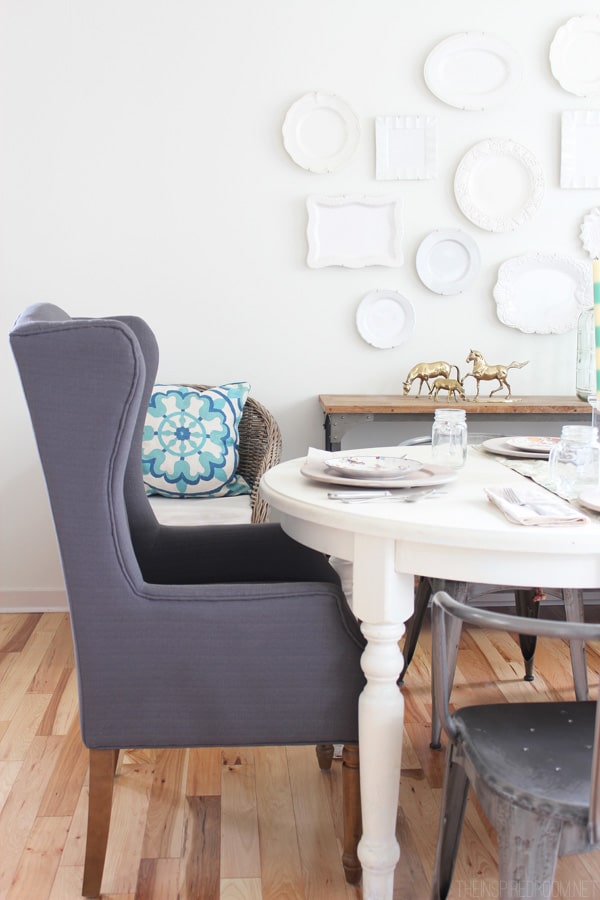 9. Yes, You Can.
The biggest hindrance many people have in decorating on a budget is the belief that something can't (or shouldn't) be done. Sometimes it is the notion that what you can do on your budget won't be "good enough" or your options for decorating with young children isn't practical. If you think a stylish house is not within reach for whatever reason, think again. Stop overthinking and go for the look you want!
Follow me on Instagram for home decorating encouragement and tips.
10. If you put your heart into creating your home, it can't help but become beautiful!
Learn about creating a home you love from my best-selling books!

---