Well, two weeks ago we officially said goodbye to our Seattle home where we lived for the past six years. This house was good to us. It was a gathering place that brought our family together. It was a shelter through difficult and good times, offering unexpected blessings along the way, even as we turned the page to the next chapter of our lives.
We asked ourselves many times as we considered this next season (and whether a move would be a part of it) "do we really want to say goodbye to another home we loved?" Honestly, we didn't want to. I've always longed for a forever home, but even though our other homes didn't turn out to be forever, I've lived as though each home was "the one."
We loved this home. But it became clear as we explored our future that closing the door to this home, to this chapter of our lives, was the right decision in countless ways. Through each twist and turn we felt so much peace and saw other doors open to so many of our dreams. Seeing what was ahead made it a bit easier to move forward.
Yet the peace we had about moving to our new home doesn't mean we won't miss this one! We do. But it is a significant part of our story, so we don't actually feel like it was a goodbye forever. Every home we lived in has taught us so much, so we carry those feelings with us. This home is no exception.
While it's true we won't be going back, we also get to continue to enjoy it as images of it will be featured in my new "coffee table style" photo book! I can't wait to share more about my new book with you soon and over the coming year.
If you've followed along with our life adventures, you might remember when we moved to this home and all of the projects we tackled in our years here. It didn't start out the way it looks here. It wasn't exactly our dream house (and not really even the house we thought we were looking for!), but it was a good, solid home and in the area and season in which we were looking, it was the best we could find.
This home turned out to be more of a gift than we imagined. The previous owner told me after we bought the house that we would love living here. I wasn't really sure what she meant at the time, but she was right. This home was happy and welcoming, not just because of the projects we did over the years to make it feel like us, but because it always just felt good to be there.
We snapped a few photos and videos of our final walk through before we packed up our belongings. We have so many more photos, including a few spaces we did little updates to that haven't been shown on the blog yet (you'll finally get to see what we decided to do to our mint and pink bathroom!). We will be sharing more photos and the updates in this home down the road, so this won't be the last of it.
Some of you also had asked to see it "staged" for sale, so we might share what that process looked like more for us in detail in a future post! We didn't have it staged professionally, we simply removed some extra or "unnecessary" belongings, took our family photos off the walls and removed our personal items and mementoes. It was still cozy and homey with our furniture, we just tried to make room for buyers to be able to imagine themselves and their own belongings in the home.
We received six amazing offers, and closed on the sale to the new owners a couple of weeks ago. Every prayer we had surrounding this decision to sell this home and find a new home was answered in incredible ways. So while we are sad to say goodbye, and will miss this house so much, we are confident that it was meant to be our home for that season, just as we are confident our new one is meant for us in this one.
We are forever grateful for this home, it changed our lives forever! And now we are so excited to begin a new chapter in our new little cottage by the sea, it is also a sweet and unexpected gift.
So as they say, we said goodbye for now but we know this home will always remain a part of our story, our blog and our family.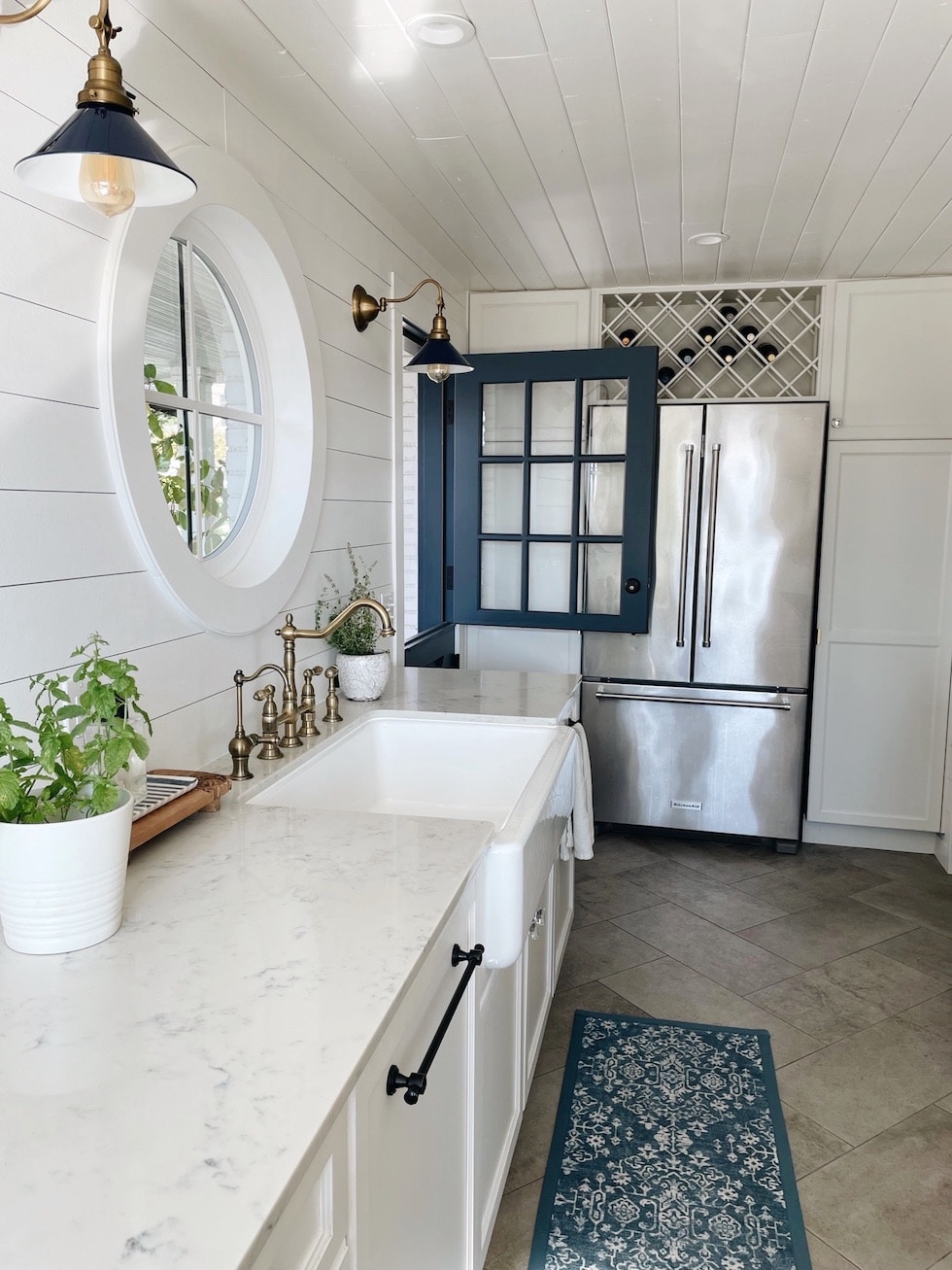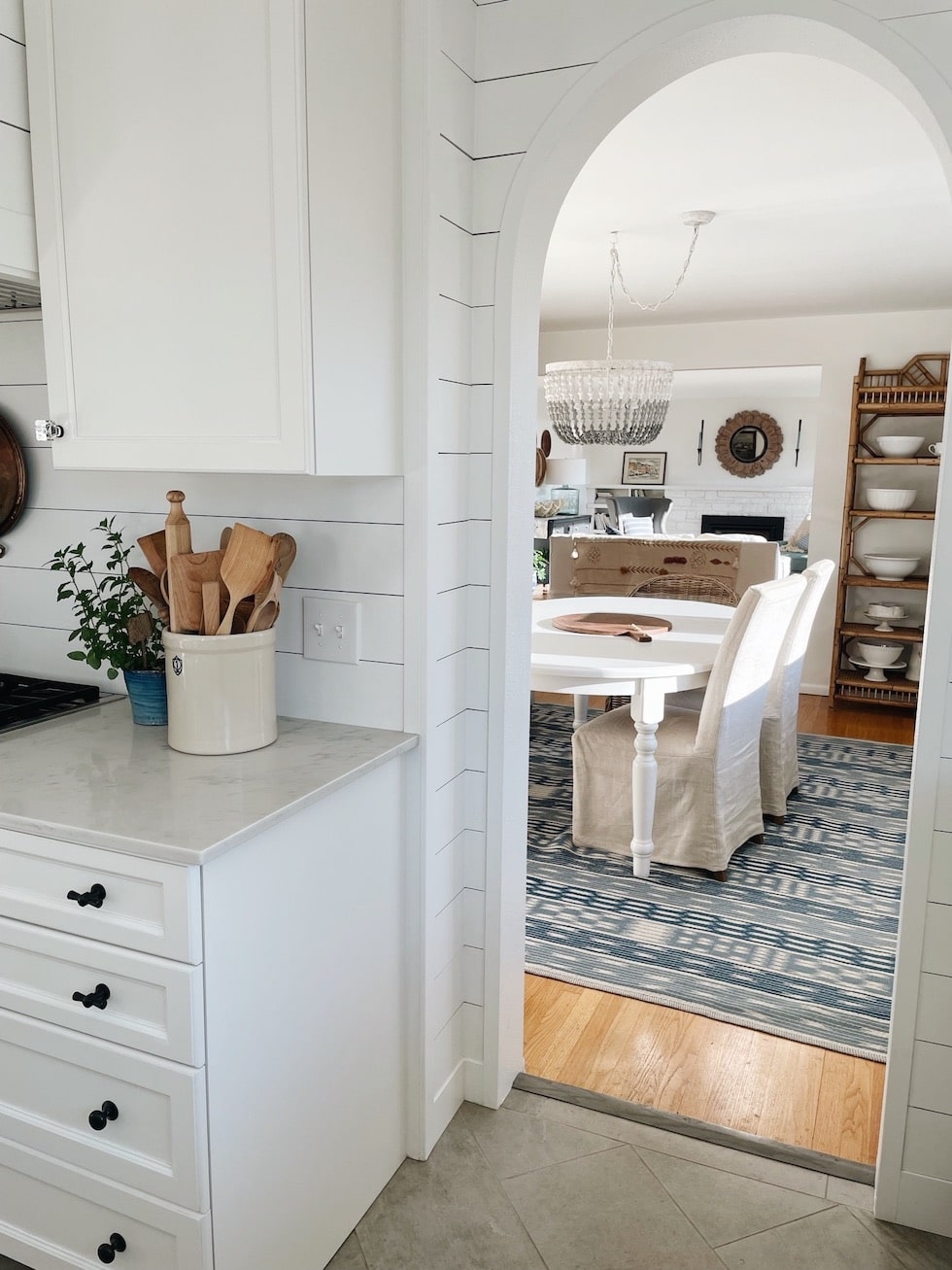 Related posts on The Inspired Room:
If you are new or have forgotten the details on why we were here to begin with and want a bit more backstory on why we decided to move to our new home, you might enjoy catching up on a few of these posts:
We're Moving, Part One!
We're Moving Part Two!
We're Moving, Part Three!
Click here for "How We Transformed Our 1950's Brick Ranch to a Charming Coastal Cottage (our befores and afters!)
See a gallery of all posts on this home here
My House Tour and Room by Room Details
See posts about our NEW house here!