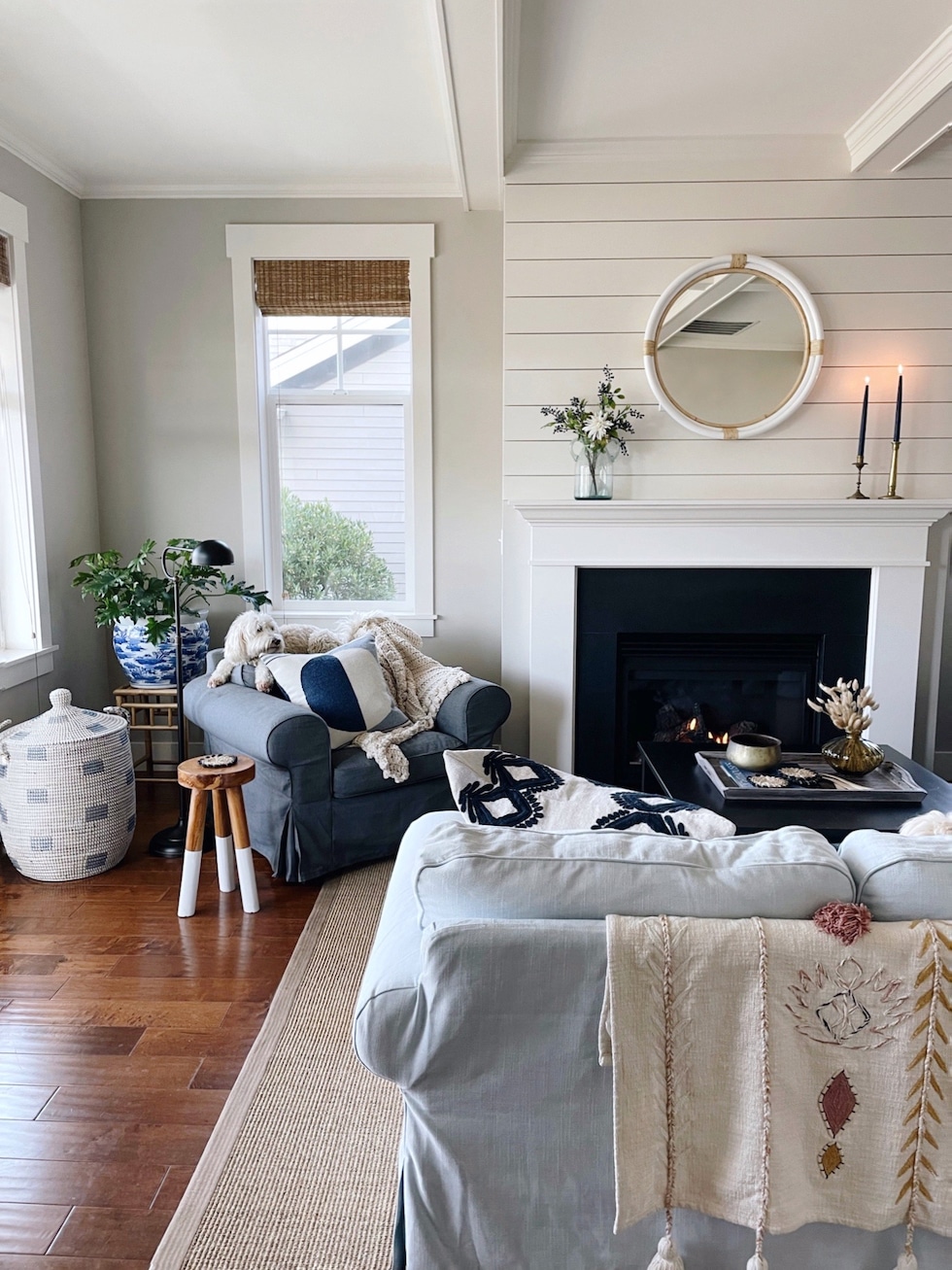 Rug shopping can be stressful! There are so many places to shop as well as so many options, colors and styles to choose from. And you really don't want to make a mistake with rugs as returning them can be a bit of a challenge. I struggle with decisions, so if I have too many options it's all very overwhelming for me.
With that said, while I sometimes just order and hope for the best, I love getting recommendations from trusted friends and seeing how a rug looks in their home makes it even easier for me to make a decision.
Since I get asked about my own rugs all the time, I thought it would be helpful to show you many of my rugs in one place! I can show you the styles and sources of rugs we've actually bought and had in our home (or my girls' homes) in recent years. I'll share photos of rugs with sources linked below (I gathered as many as I could that are still available).
I'll skip the vintage rugs and we can talk about finding vintage in a separate post someday, but now I'll share our currently available new rugs and styles.
I also will share additional rug options I love at the end.
A few places I have purchased new rugs from:
Other spots to look would be Ballard Designs, Birch Lane, Lulu & Georgia, Urban Outfitters, Joss & Main, H&M Home has some great affordable rugs, Rifle Paper Co (we have a new rug on the way from them we'll share this spring!). I'll add more sources here as other ideas come to mind.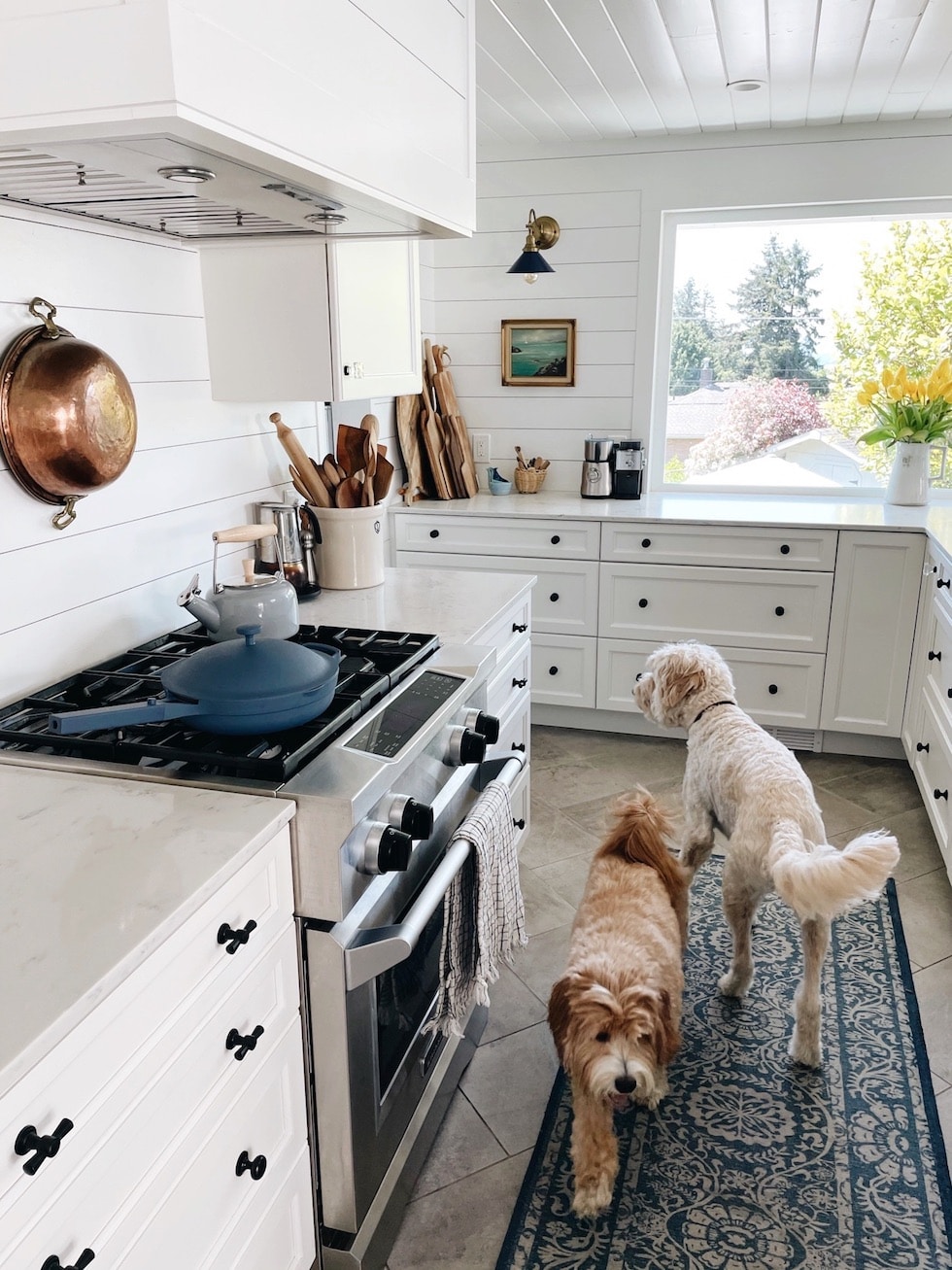 Tips for Choosing Rugs:
Rugs can add so much to a space. You can choose a neutral or natural fiber rug that will add texture and coziness without becoming the star of the room, or you can use a rug to feature more color or pattern to a space.
As far as what size of rug to choose, I love to use runners (longer narrower shaped rugs) in hallways and by the kitchen sink. They are more affordable, add softness and color, and are easy to move around the house or change out as desired. And a smaller rug can be layered by the door with your doormat, or add a fun look to a powder room.
If you like to change out rugs, smaller rectangular rugs can be layered on top of larger textured rugs, that way the smaller one can be switched out when you want a change!
Most living rooms look best with larger rugs that can bring together all of the main furniture in the conversation area. At the very least your rug should be large enough for the front legs of your furniture to rest on the rug. But every room is different and rules are meant to be broken so as you are making decisions, take your own rugs, room layouts, doorways, walkways, and furniture groupings into consideration, too! Also if you have dogs like we do, you might prefer some of the new indoor outdoor rugs and washable rug styles! They can be much easier to keep clean.
Rugs We Have: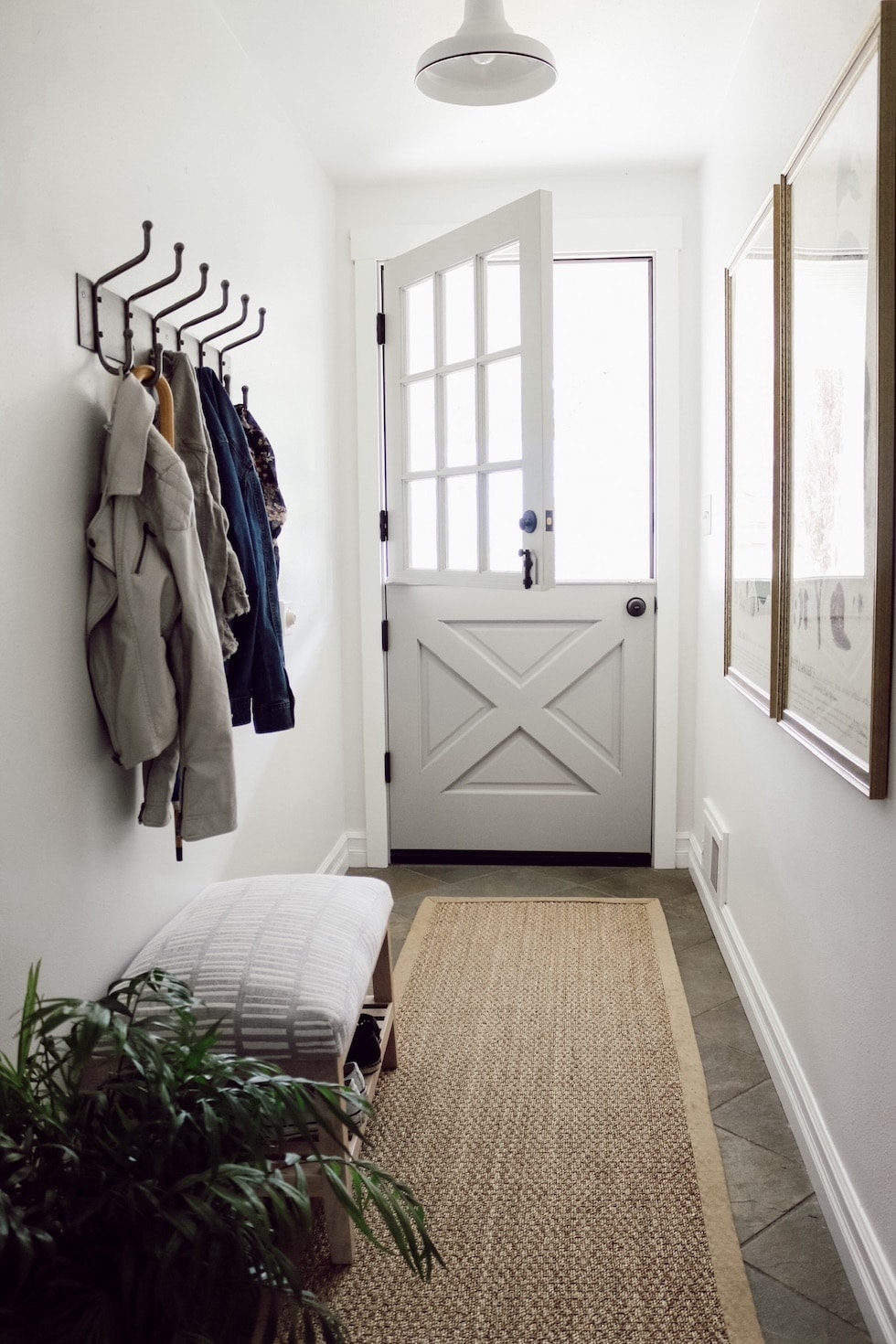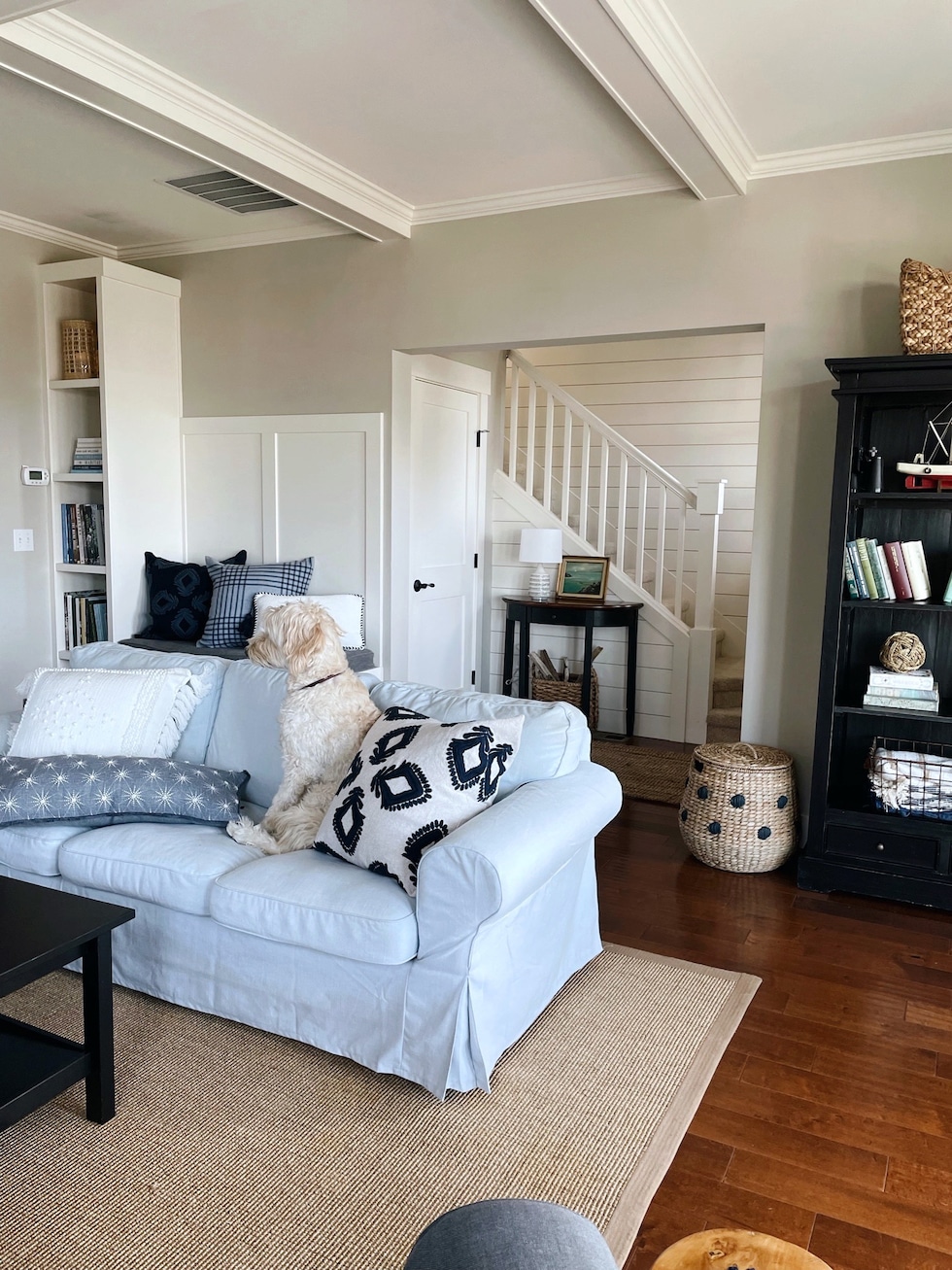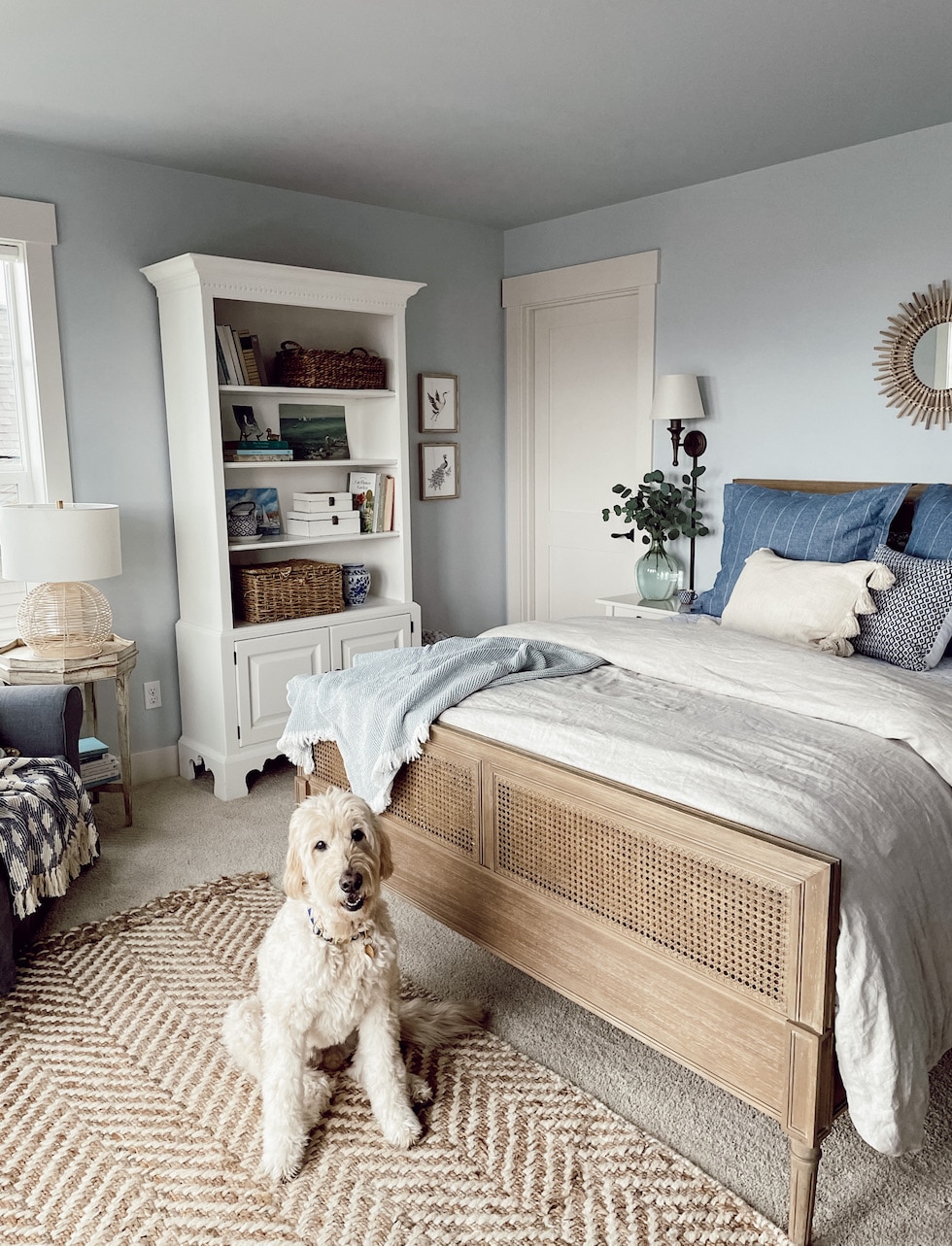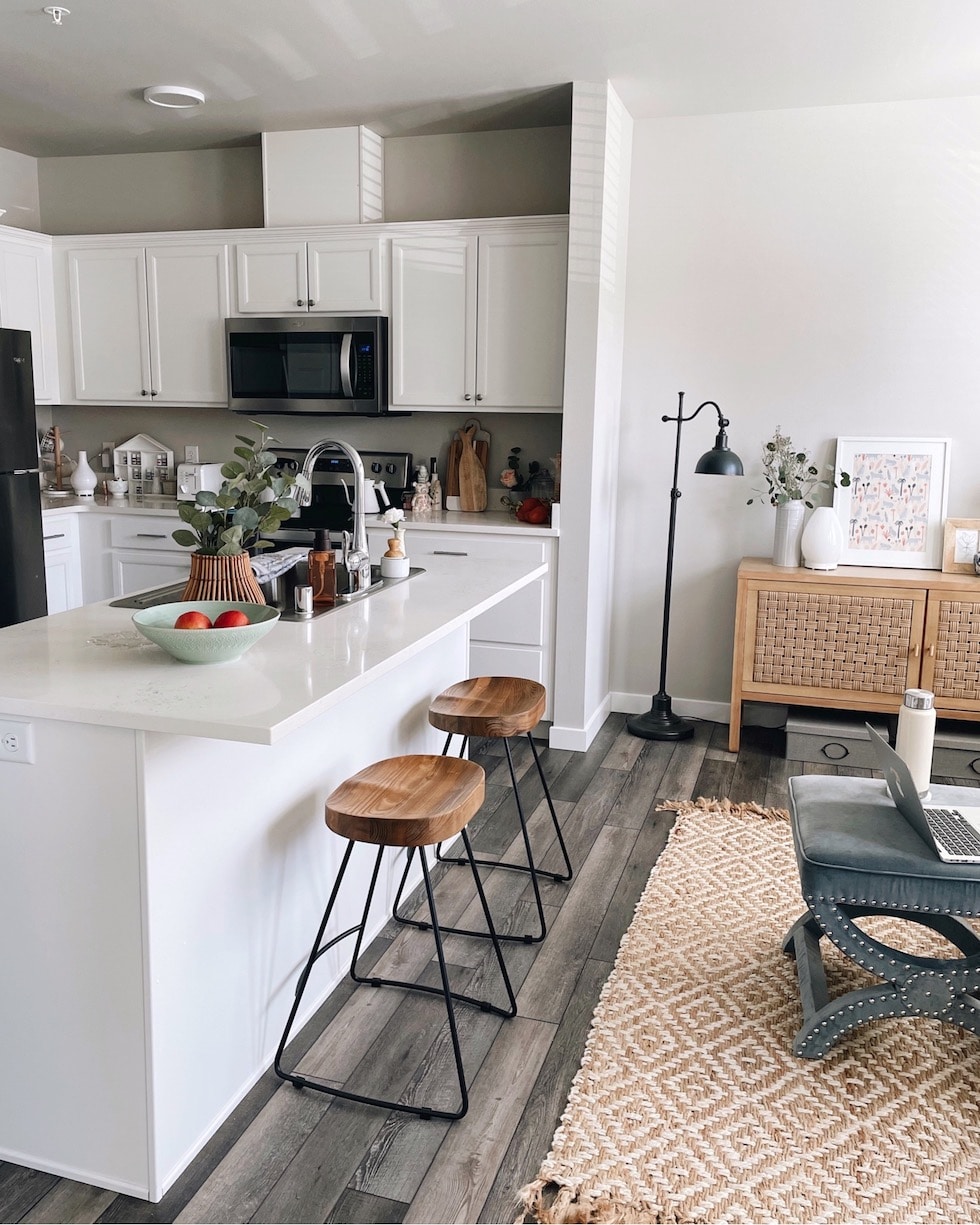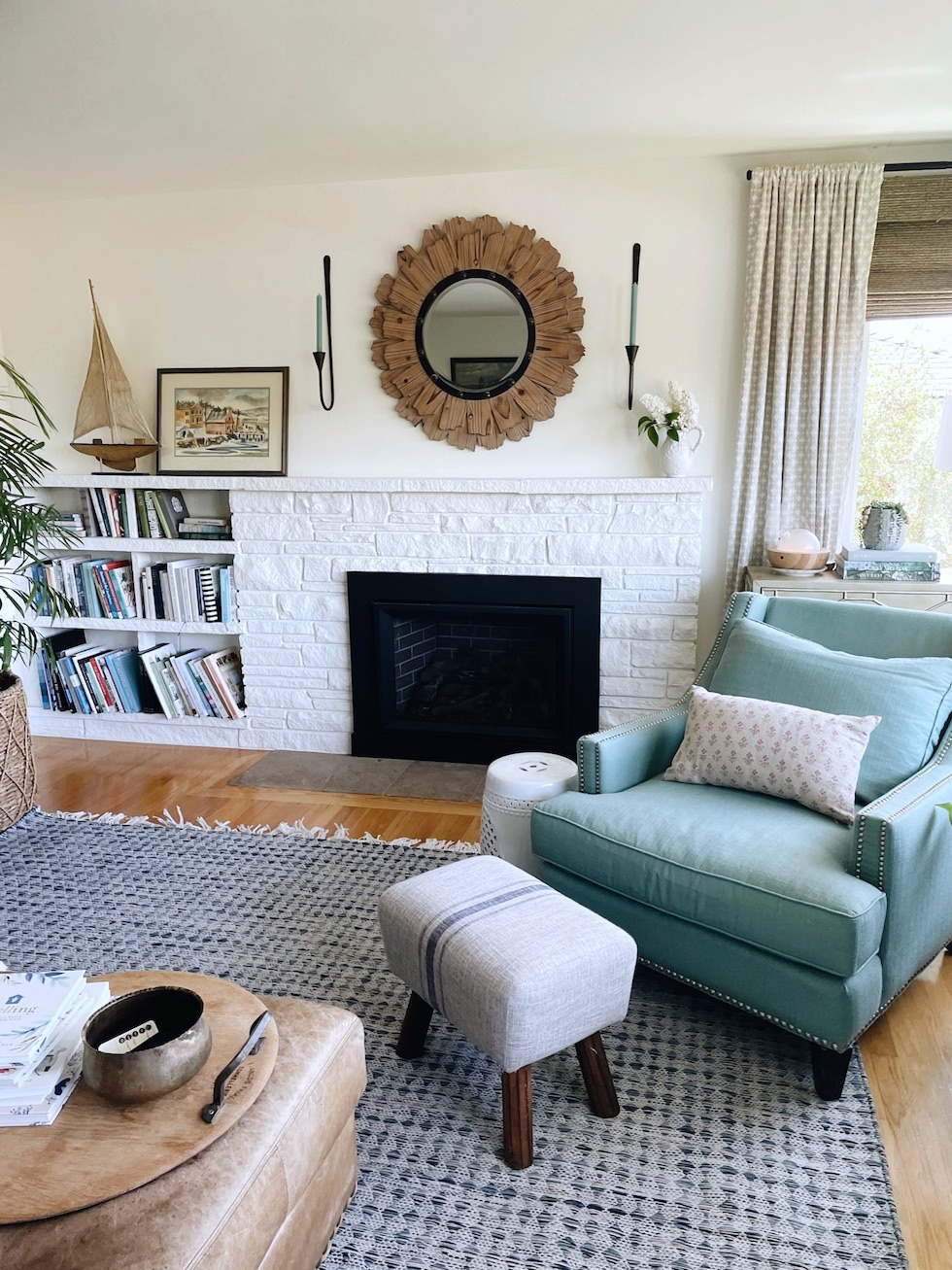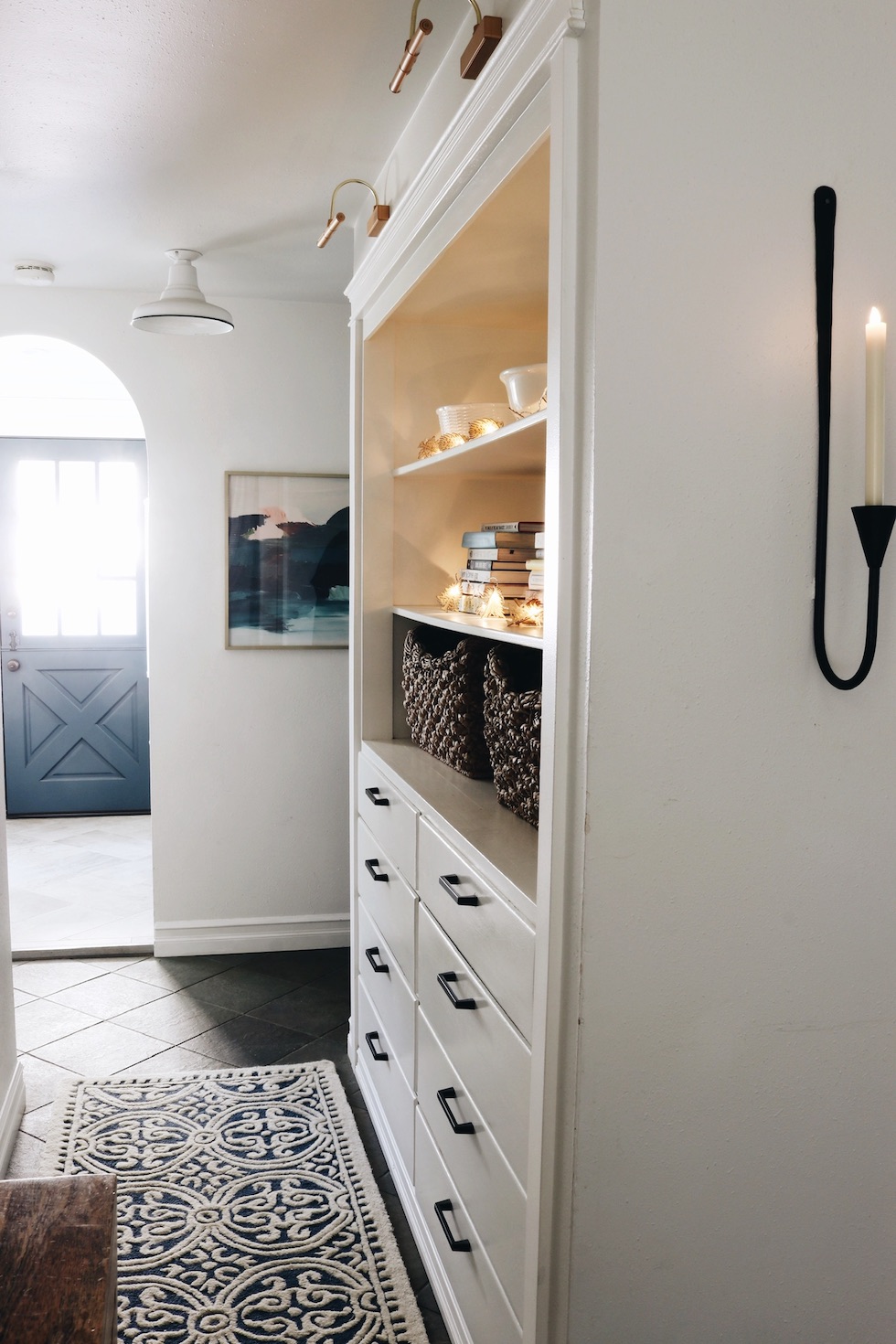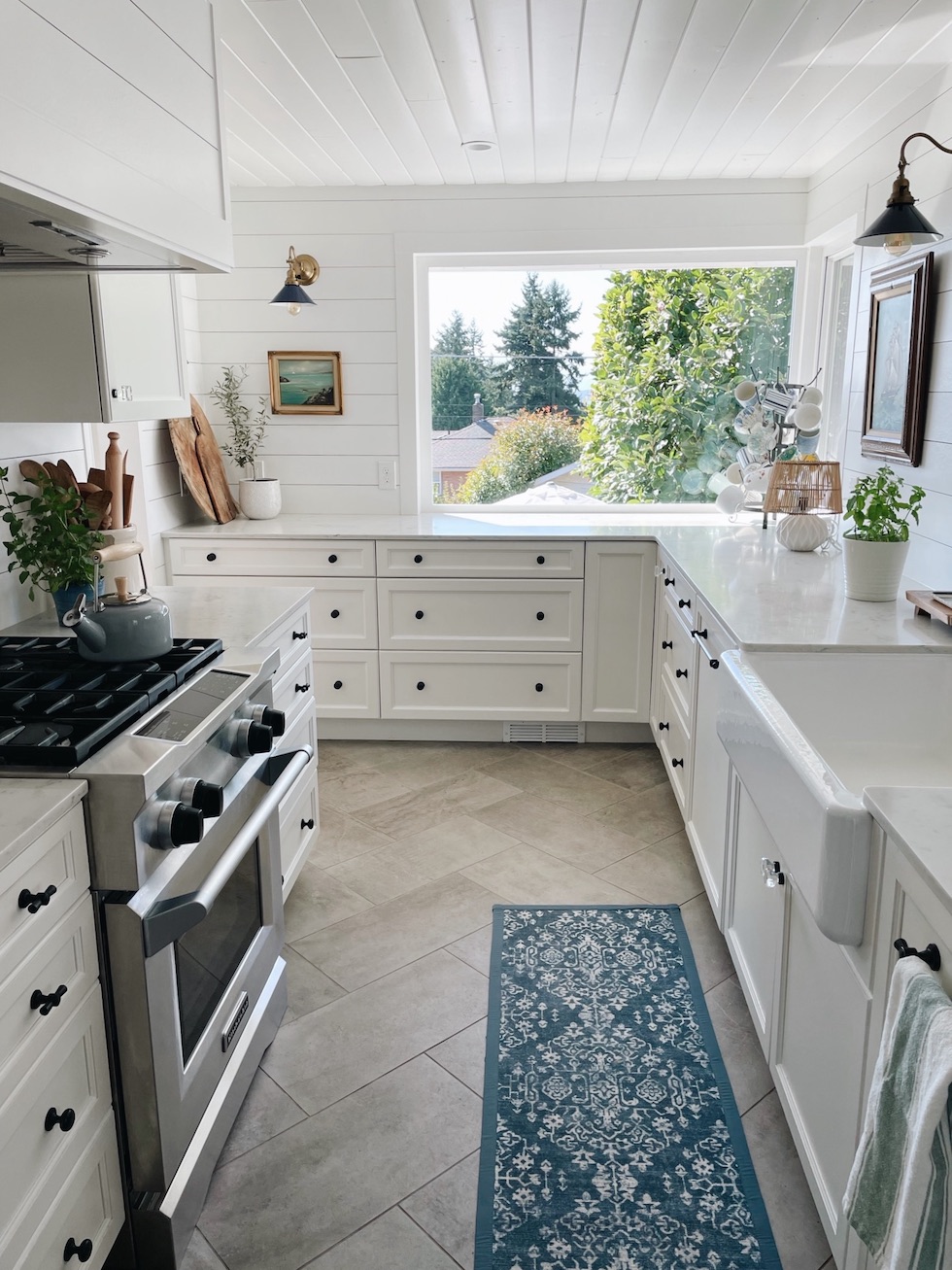 This one above is a "comfort" rug with non-slip padding on the bottom–the perfect cushiony rug to have at your kitchen sink! It's easy to wipe off to clean and is even machine washable. The pattern is really pretty, too. We got it in both sizes (the one above is the larger), we used the smaller one by our door. PS- if you're looking for a rug like this in a different pattern, this is the same rug in a solid textured tan color, and this one is striped.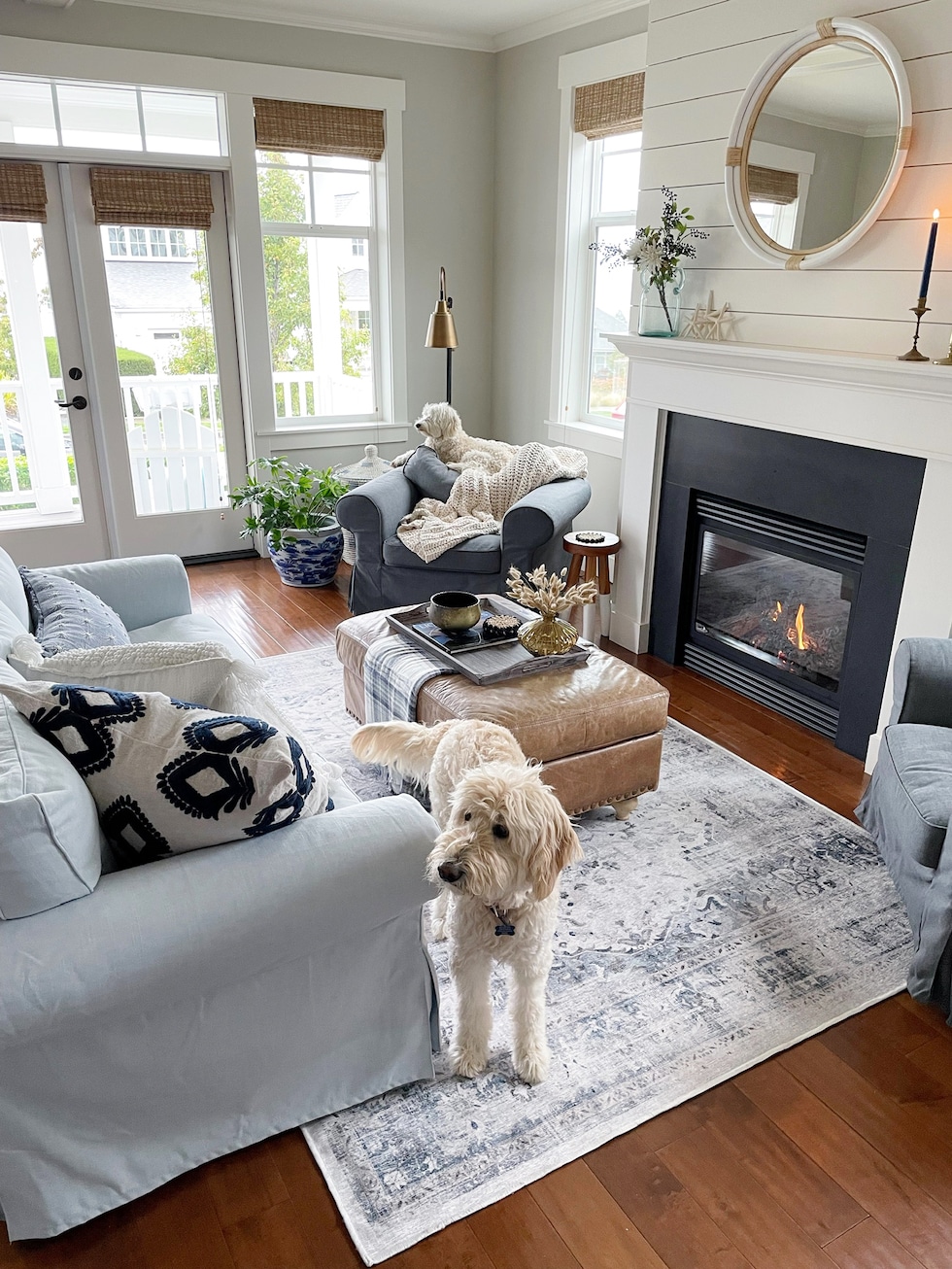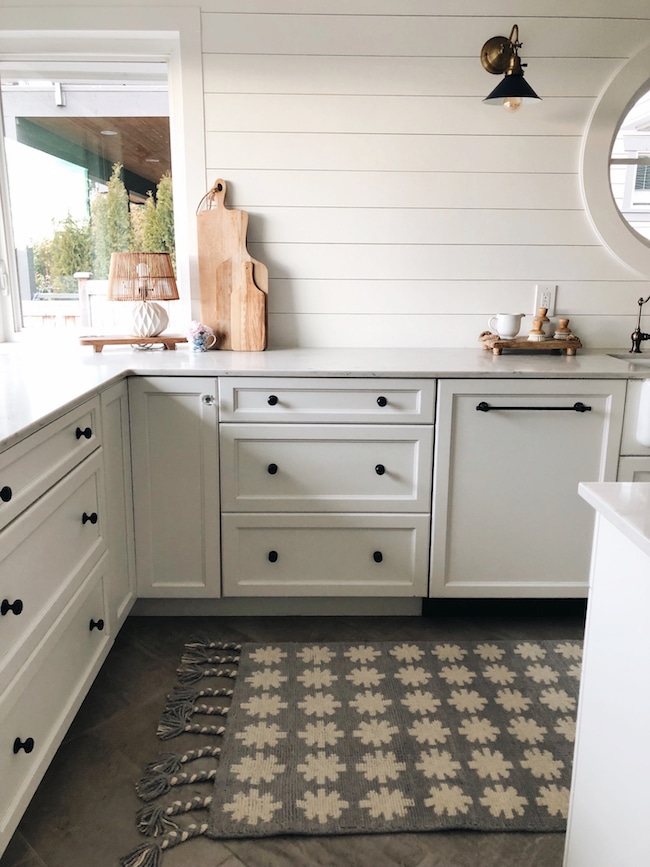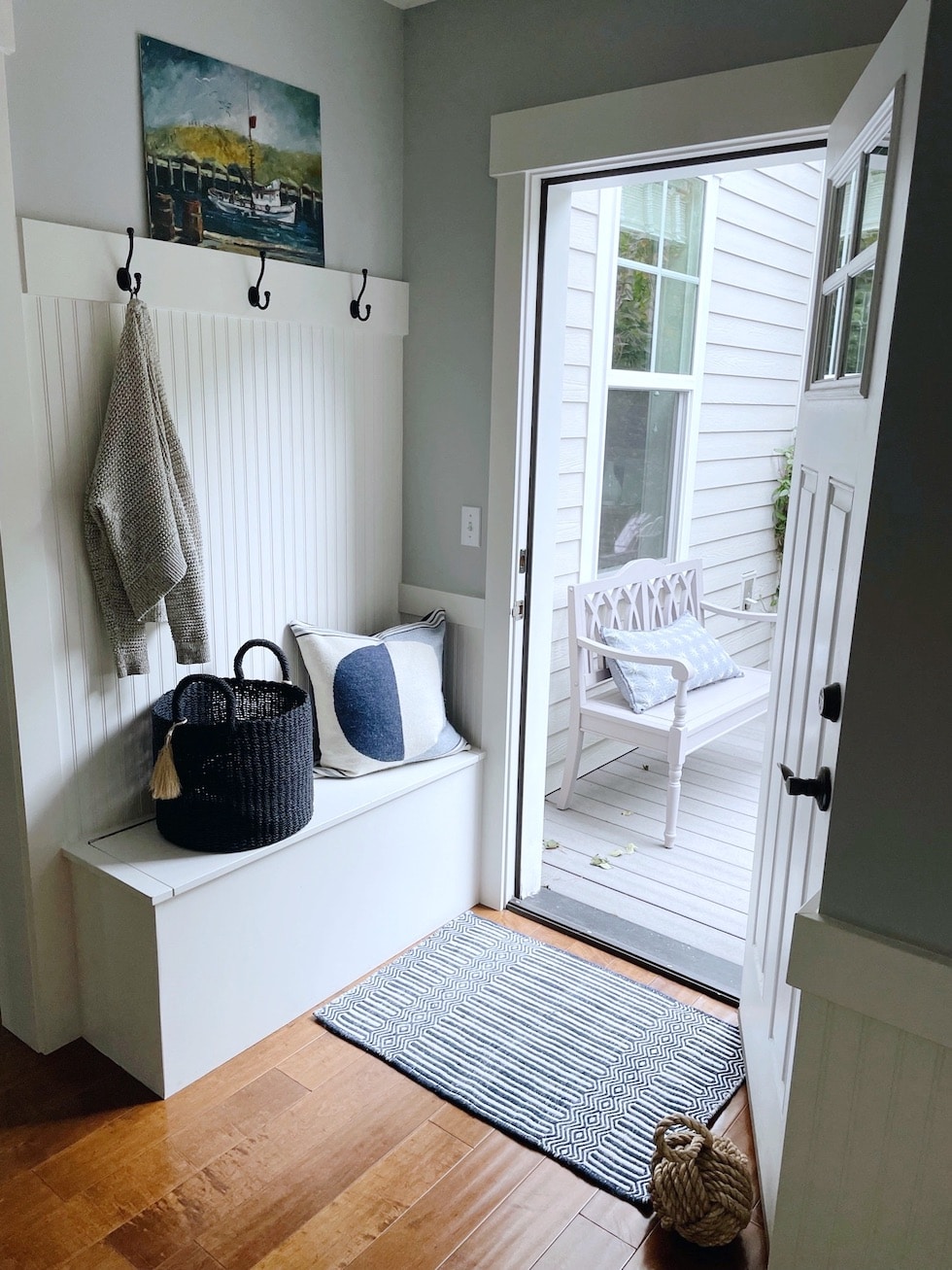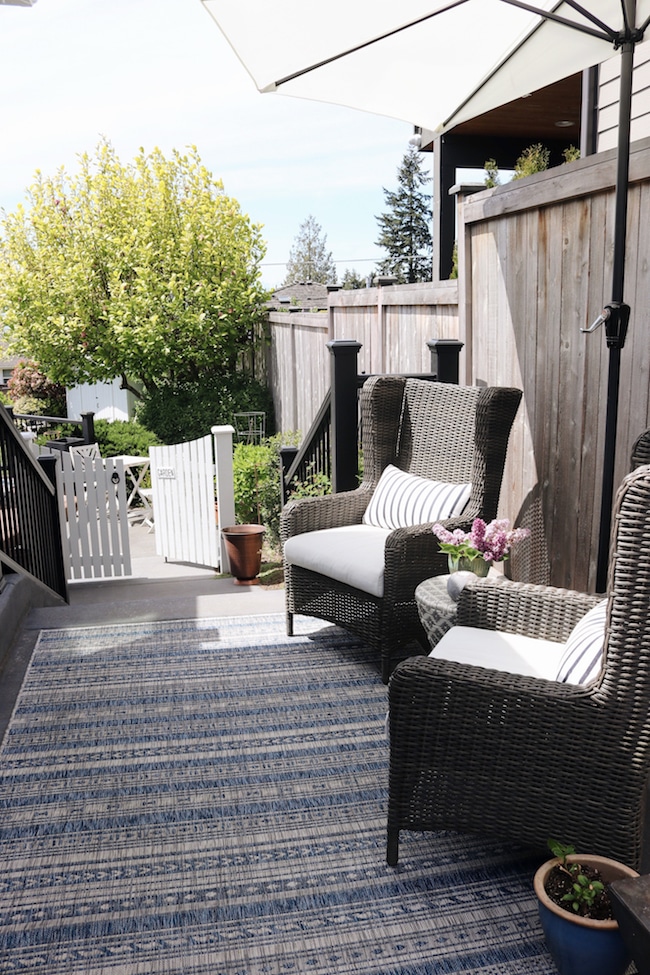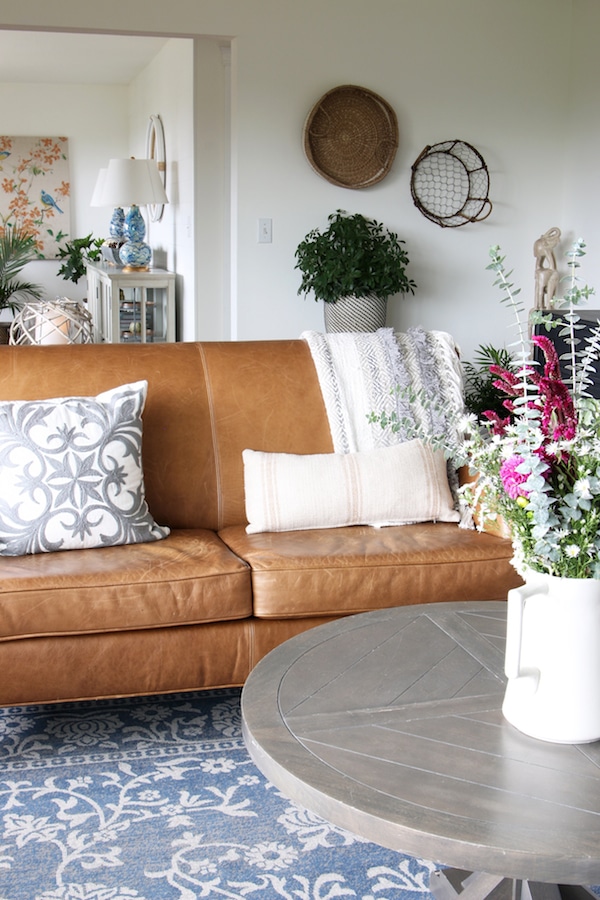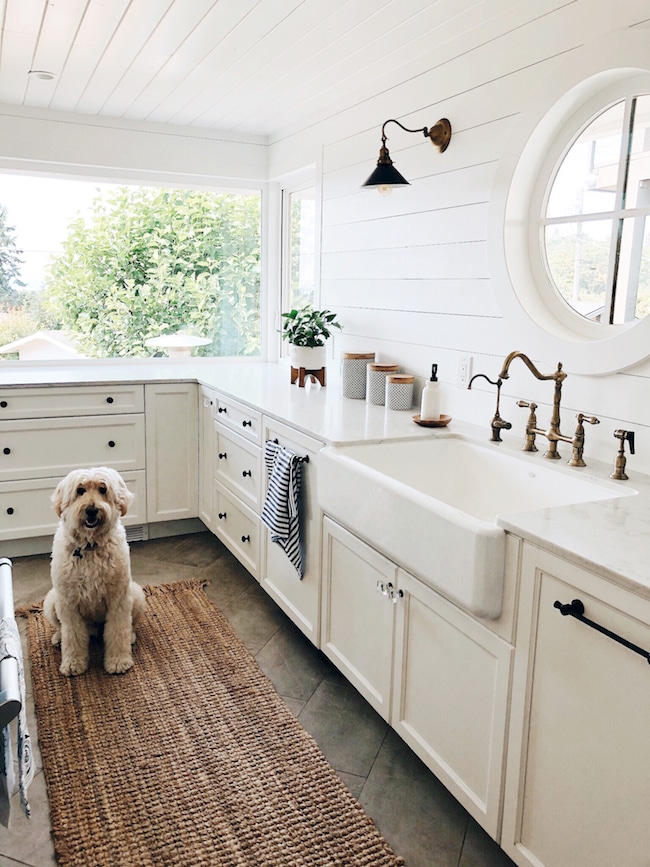 ---

---
Looking for more rug suggestions? See posts below, and follow our new Instagram @theinspiredroomstyle and check out the "Rugs" highlight for rugs we're loving lately. We'll share more in a future blog post, too!
More posts:
Favorite Amazon Rugs (+ more finds in my Amazon storefront!)
My Honest Thoughts on Ruggable Rugs (and Favorite Designs)
Inspired By: Blue Patterned Statement Rugs (sources in post)