Last week I went on a big "early summer" organizing spree. It always feels so great to declutter and organize your home, doesn't it?
As I was making my way through my house tidying things up I was thinking about about all of the ways I organize or corral my necessities to maximize our space.
I have quite a few systems I've used for years. I particularly love anything that makes our house feel prettier and more pulled together! Today I thought I would share a few of my favorite systems with you and hope they'll inspire you as you organize your home, too.
1. Tiered Stands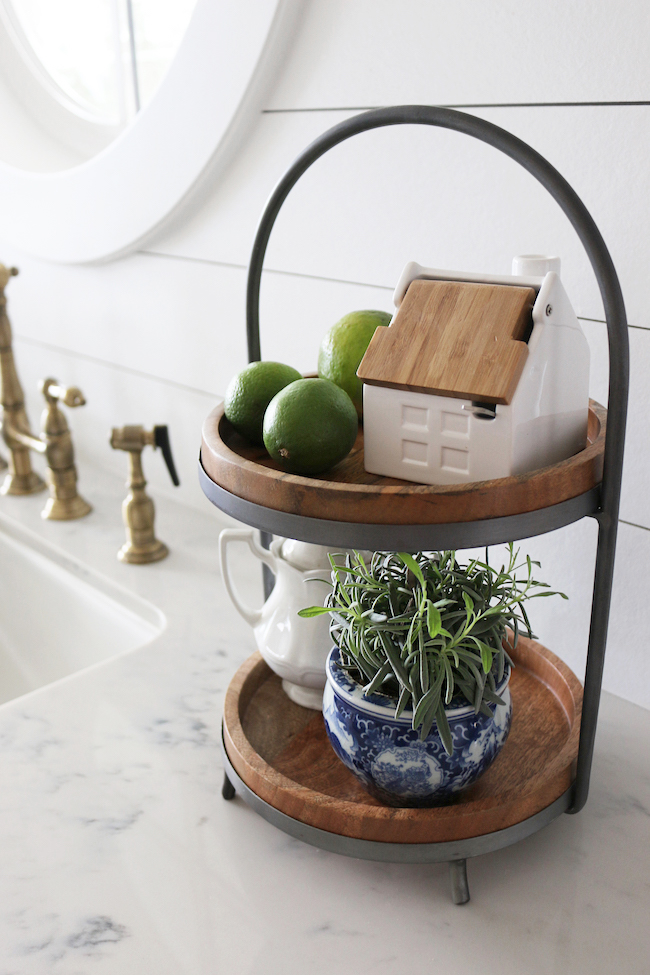 When counter space is limited, tiered stands and vertical shelving will maximize the horizontal space. This little stand was one of my best purchases probably five or so years ago (you can still get my same one HERE, or similar ones here). I've used it for everything from supplements to display to accessories for our coffee station.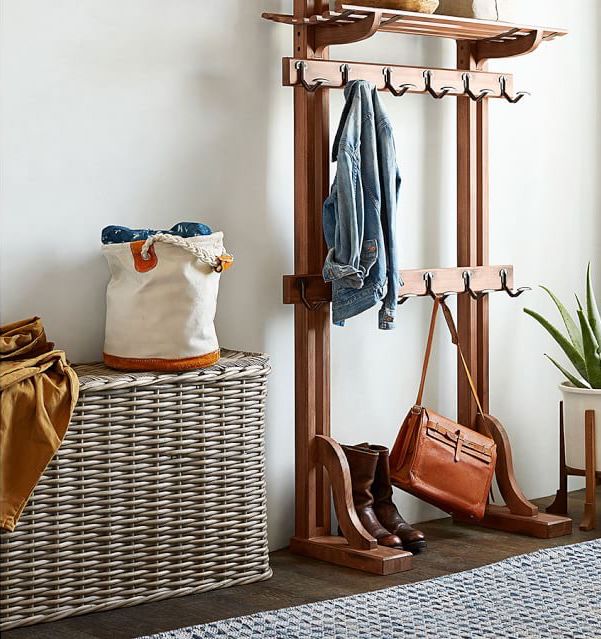 I'm a big fan of baskets. In fact, I've swooned over this lidded basket for quite awhile now! I first saw one like it at the Street of Dreams a couple of years ago. It's really shallow so it could fit just about anywhere. It would be so useful at the end of bed, in an entry, in a living room, bathroom…wherever!
2. Over Door Organizers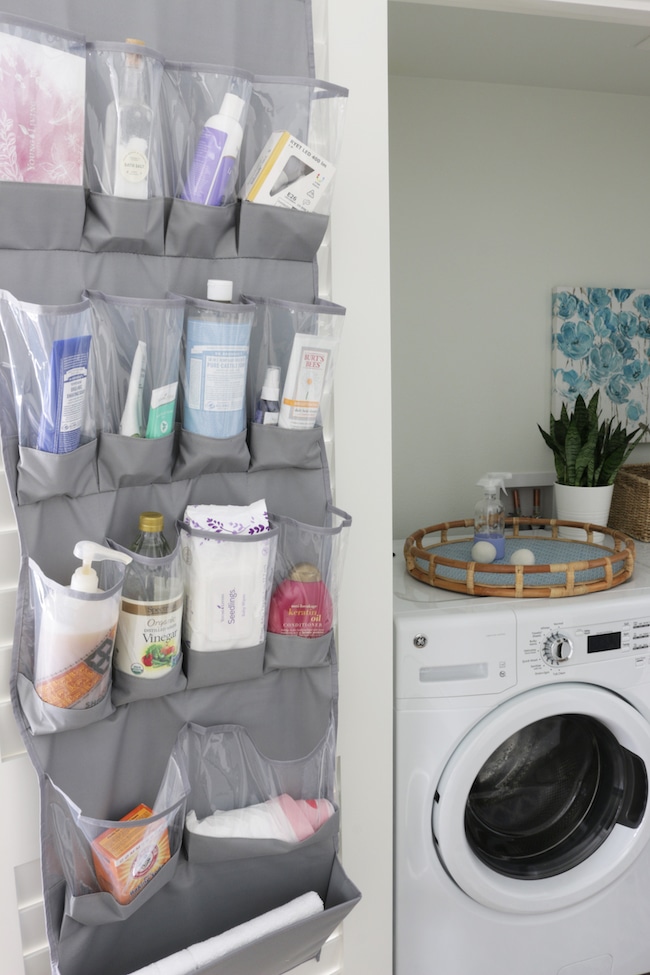 Clear shoe pockets are super handy for all kinds of things. We put this one in a laundry closet to hold supplies in Courtney's apartment (as seen in my book Simple Organizing!).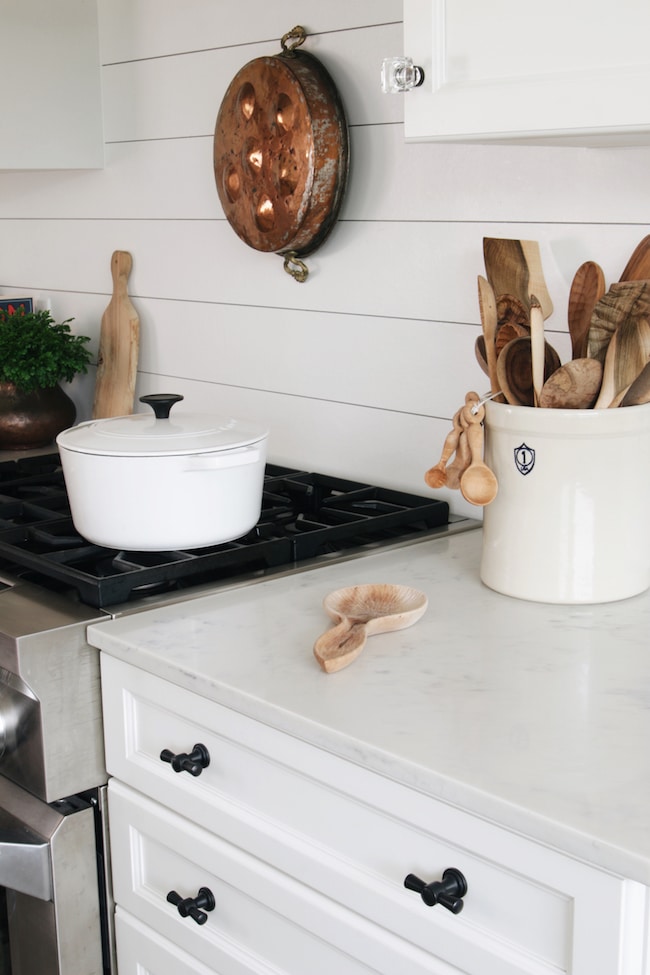 I love having pretty but practical things on display. Containers like this crock in my kitchen are so convenient for our wooden spoons. No need to fumble around in a drawer trying to find utensils! For a tidier and more streamlined look, fill it with only wood spoons or wood and white items.
3. Secretary Desk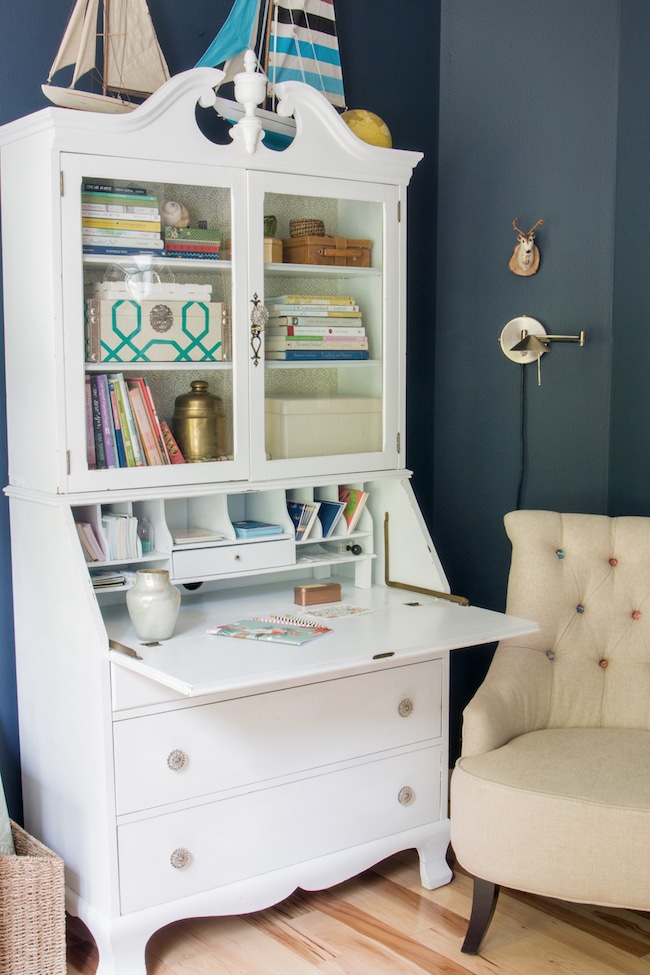 We've used this antique secretary for years to hold note cards, mailing and shipping supplies. Free standing furniture can be so helpful in organizing any room lacking in storage. The key is to ideally give your cabinet a designated singular purpose in a room (such as a mailing station, a dish cabinet, a glassware cabinet), rather than letting it become a clutter catchall.
4. Command Strips and Hooks
We use small self-adhesive strips and hooks to help create order all over the house. I especially like to use them to keep smaller items organized and visible inside of cabinet doors.
5. Under Sink Organizers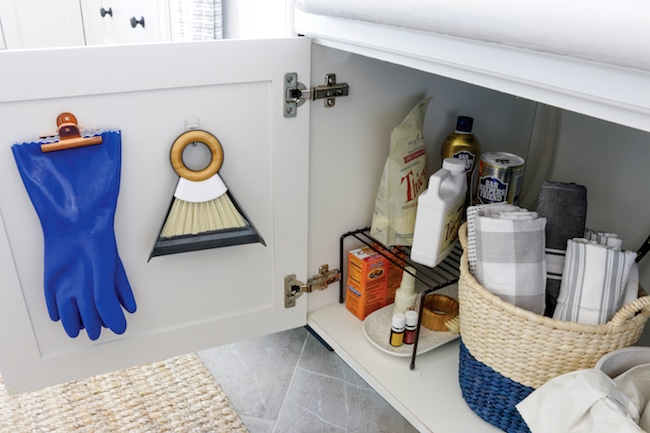 You may have seen our kitchen cabinet in my book Simple Organizing.
To organize the space under our sink we use risers, trays, and baskets. You can peek inside some of the drawers of my home and get more organizing ideas and inspiration here.
6. Stair Basket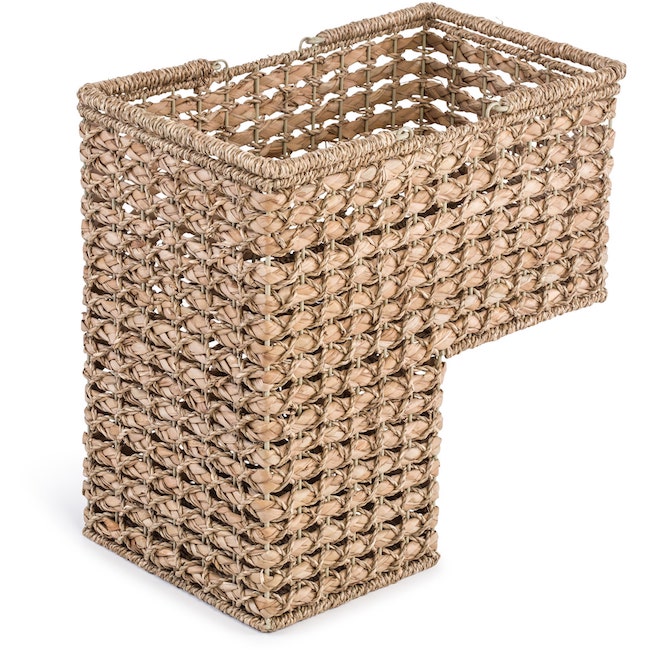 I laughed out loud when I saw a post on Instagram the other day the other day that said: "Nobody is more full of false hope than a Mom who places items on the stairs for her family members to carry up." Story of my life. But at least with a stair basket like this, small items have a place to land until mom brings them upstairs.
7. Lidded Ottomans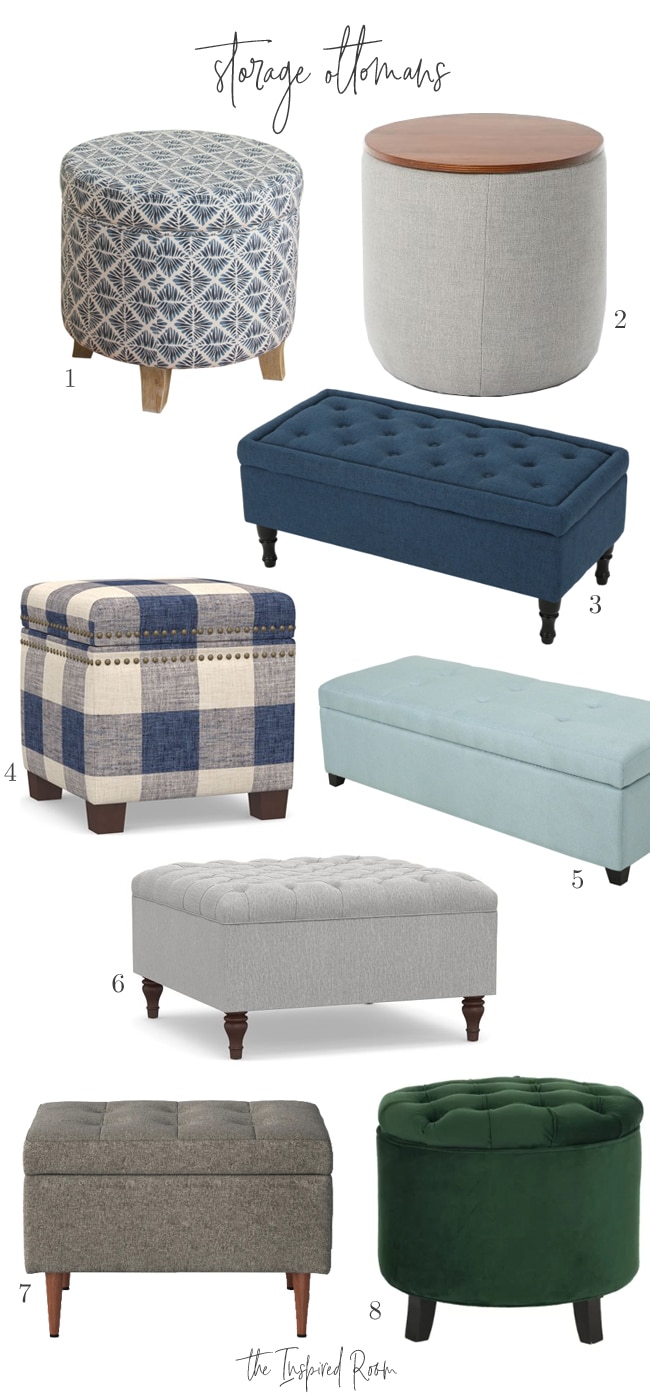 Storage Ottoman Sources: 1 // 2 // 3 // 4 // 5 // 6 // 7 // 8
Lidded ottomans are the ultimate hiding place to organize all the things one might need (magazines, remotes, toys, shoes) but doesn't want to see strewn all over the room.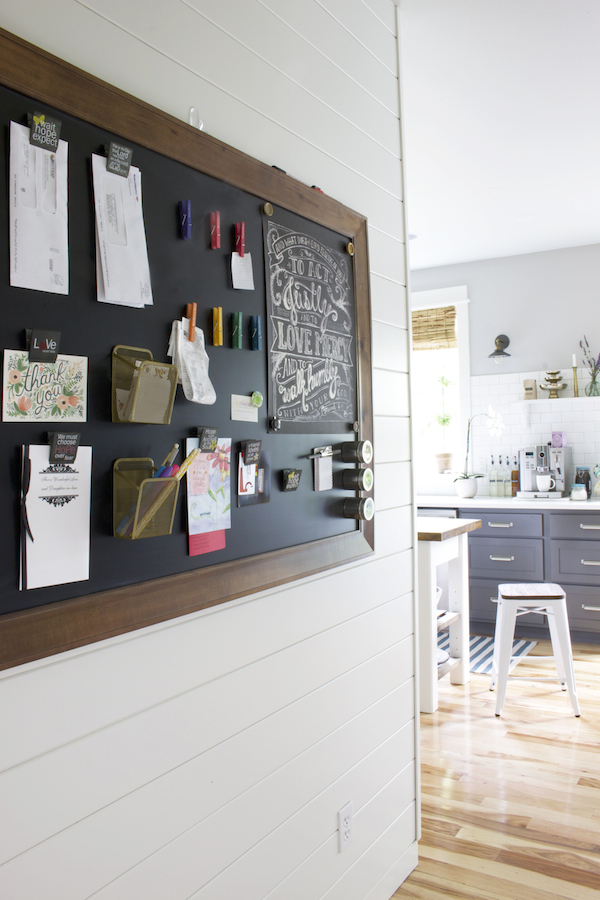 My magnetic chalkboard command center (shown here in my old house) is one of my favorite pieces for keeping our life and home organized. Right now it's hanging in my office as it's so helpful for organizing projects. I've seen a similar framed chalkboard here (in white or wood).
Did you see my DIY Free Standing Command Center in my entry?
8. Cabinet Shelf Risers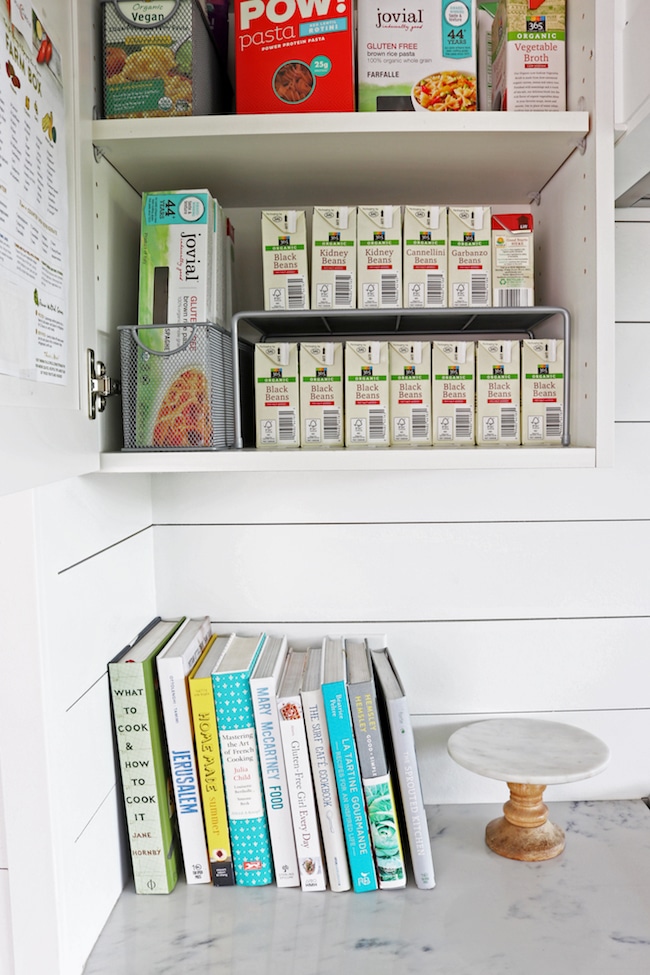 I use shelf risers to help maximize pantry space in cabinets and so we can easily see what we have.
Tour the pantry in my last house HERE and find tips for organizing it on a budget!
9. Pegboard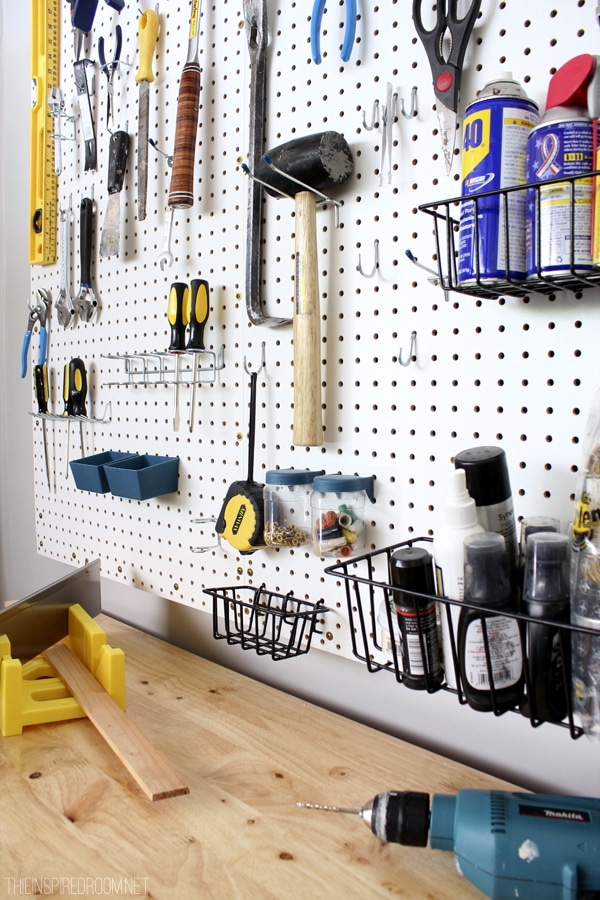 DIY Pegboard Tool Organization
You can make your own pegboard wall organizer to hold tools, household items or even craft supplies.
10. Under Bed Organizers
If you have a small bedroom, you might want to utilize space under your bed to store extra winter blankets, pillows, duvet covers, or even seasonal shoes or clothing.
Want more inspiration and practical tips to declutter and organize your home? I wrote two books that I hope you'll find helpful, Simple Organizing and Make Room for What You Love.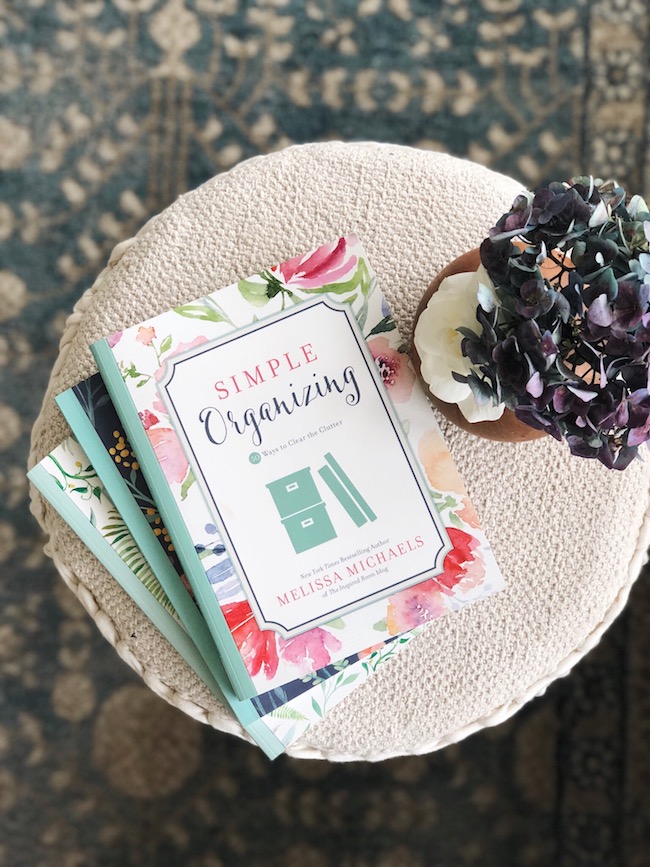 Order Simple Organizing on Amazon!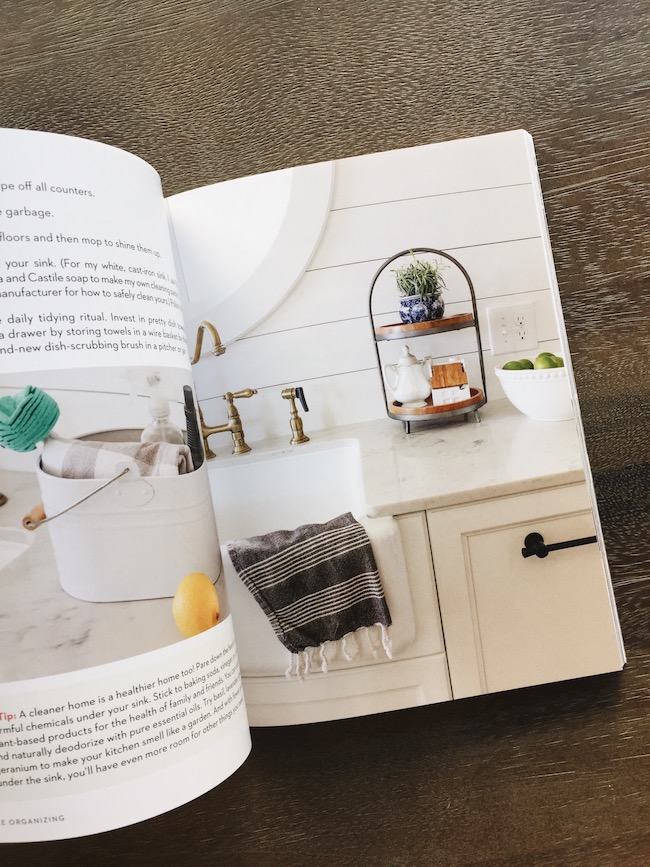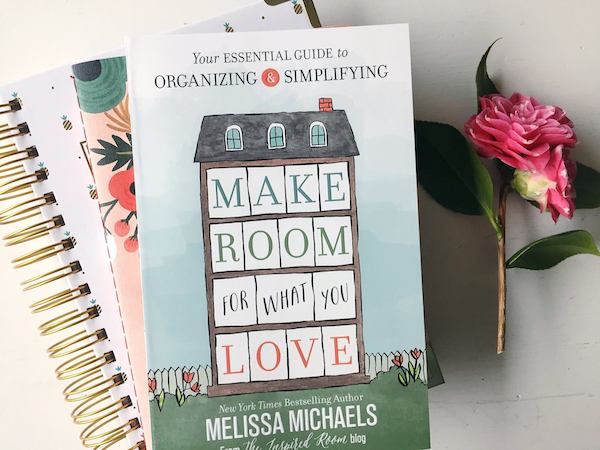 Order Make Room for What You Love on Amazon!
Related Organizing Posts:
How to Eliminate Paper Clutter Forever
7 Creative Ideas for Master Closet Storage
Organized Craft Room / Creative Space Inspiration
5 Things Every Small Bedroom Needs
Kick Excuses to the Curb {Confessions on Decluttering & Organizing}
The Secret to Getting Organized