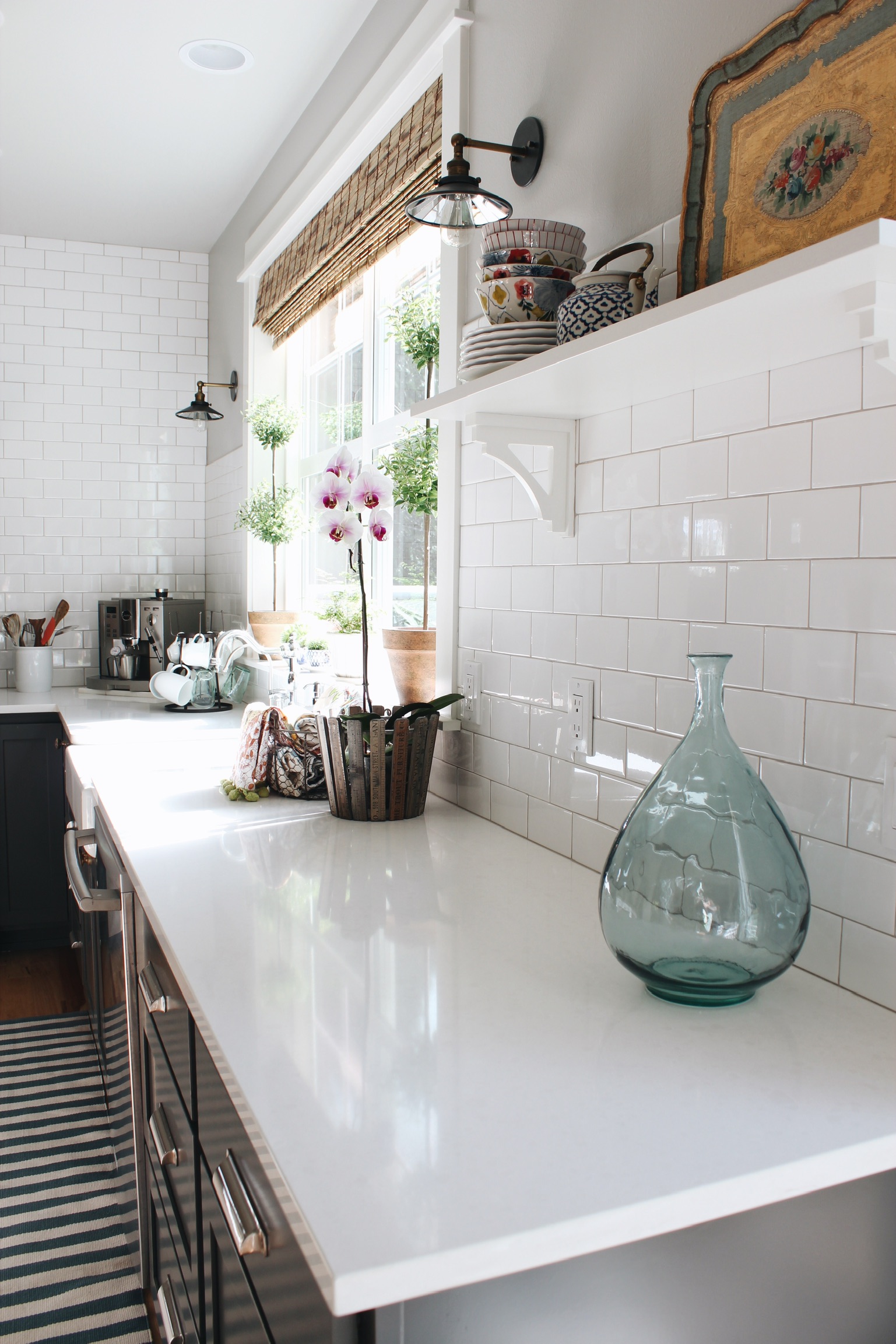 Raise your hand if getting organized is one of your goals for 2020! If your home is feeling totally out of control right now, you probably feel frustrated every day. You might be extra stressed out because you don't even have time to get organized!
That's why 10 minute organizing can change your life. Organizing your whole house would obviously take a lot of time, but most of us can find 10 minutes to focus on a decluttering or organizing task.
Here are a few quick 10 minute tasks to inspire you! Set a timer and challenge yourself to get organized this year, ten minutes at a time.
I also share a lot of my best organizing tips in my books Simple Organizing: 50 Ways to Clear the Clutter and Make Room for What You Love: Your Essential Guide to Organizing and Simplifying!
Declutter the Office or Workspace
If you have an office or a desk you use to work on projects, you will be much more productive and inspired with less clutter! Focus on decluttering one drawer or surface at a time. Before you know it, you'll be better organized and less stressed.
Related Posts:
How to Eliminate Paper Clutter Forever
Creative Studios and Craft Room Inspiration
4 Takeaway Tips for a Home Office
10 Livable and Functional Spaces: Organizational Style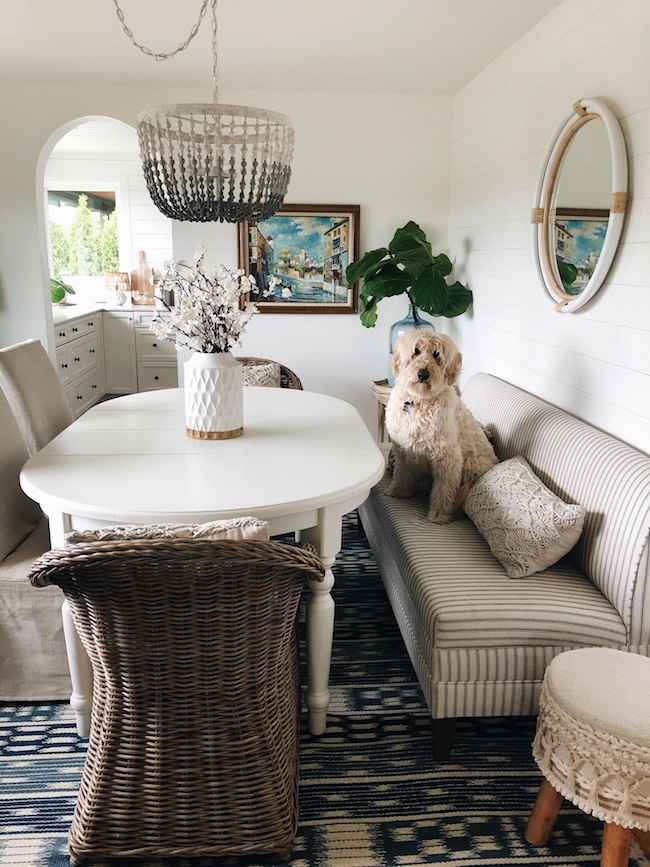 10 Minute Living Room Tidy
Even if you don't have time to clean the entire room, set a goal every day to make at least one spot tidier than it was. Set a timer for 10 minutes. Clear or tidy one surface in your main living or family room. Put a few items away, gather up stray papers or clutter, or even just fluff the pillows.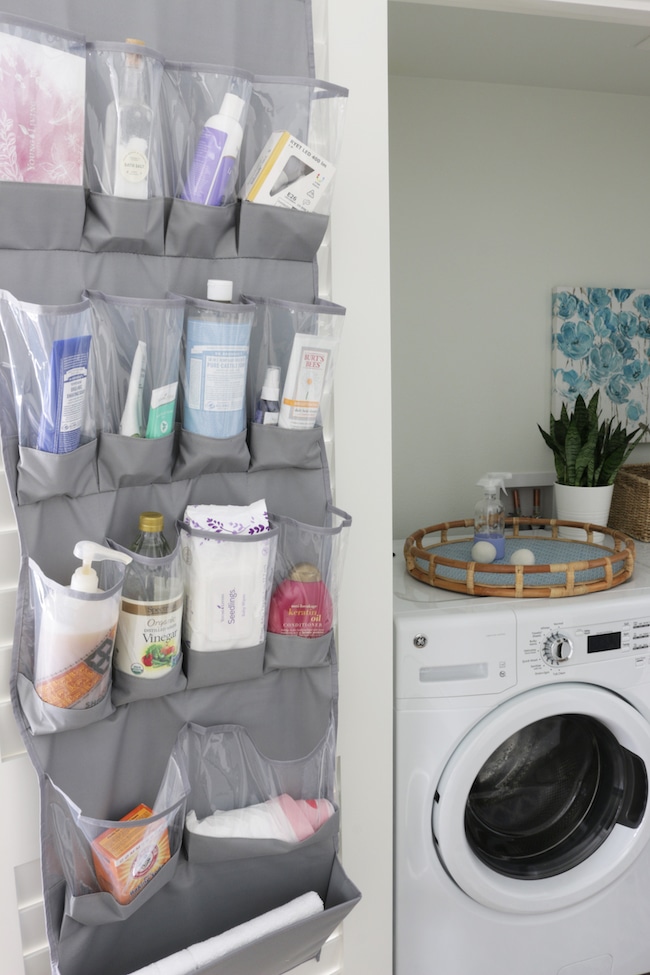 Pare Down Your Closet
Most of us want to be able to get up, get dressed and start the day without a lot of stress and frustration. So why have a wrestling match with too many hangers, piles of shoes or have to dig through out-of-season clothing to find something appropriate to wear? Set a timer and give yourself 10 minutes to clear out excess items from your closet. Work on paring down one category at a time, such as unworn shoes or out-of-season clothing.
Related Post: 7 Ideas for Creative Master Closet Storage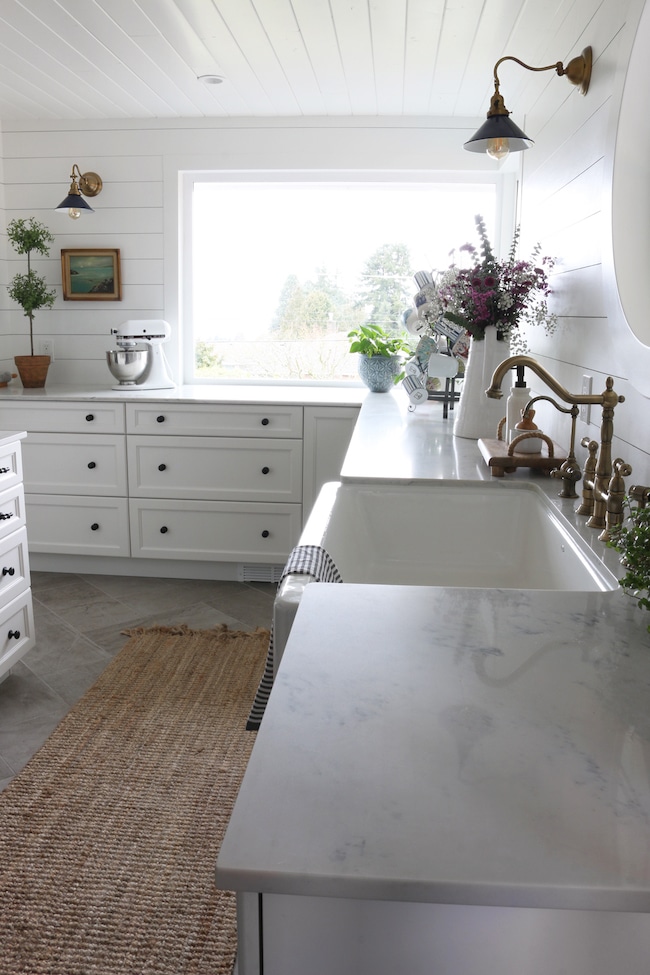 Clear Your Counters
Are your kitchen counters covered with dishes, crumbs, unidentifiable sticky substances, or random clutter? You'll feel more inspired and organized with clear and clear counters. Set aside 10 minutes before bed every night (or any time you have a few moments throughout the day!), to clear off the counters and wipe them down.
Related Posts:
4 Daily Routines: How I Keep My House "Clean Enough"
My Best Secret for Making Cleaning Spark Joy
Make Your Bed
This is a task you should do every single morning. A quick tidy of the bed before you leave the bedroom (yes, that includes removing the piles of laundry and pulling up the covers on the bed!) will leave you feeling more energized, organized and less frazzled all day long.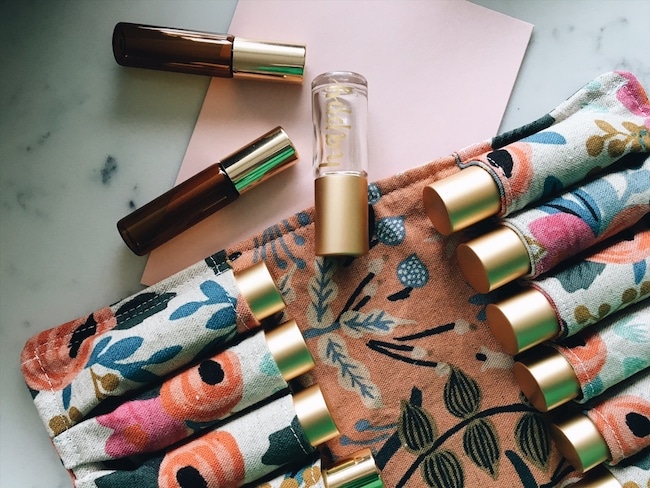 Clear Out Your Purse, Backpack or Briefcase
If you want to feel more organized in your life, start with your purse, backpack or briefcase.
You probably carry one of those bags when you leave the house, so why carry around disorder with you everywhere you go?
Your bag should be free of trash and all of the supplies inside should be organized into containers or zippered pouches. Once your bag is organized, you can start the day, head to a class or meeting, and run your errands stress-free!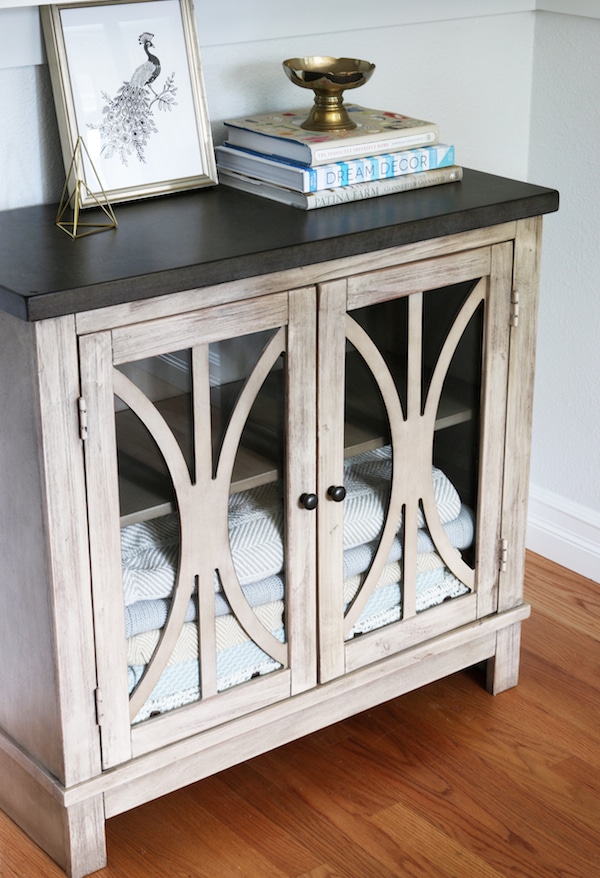 Free Up Your Dresser
Are your dresser drawers stuffed and disorganized? That's stressful! Digging through the drawers to find matching socks among junk and old mail is just too much for a Monday morning. Or any morning for that matter! Pick one dresser drawer at a time to declutter and only put back what is needed. You will feel much less stressed in the morning when you can open a drawer and find just what you need.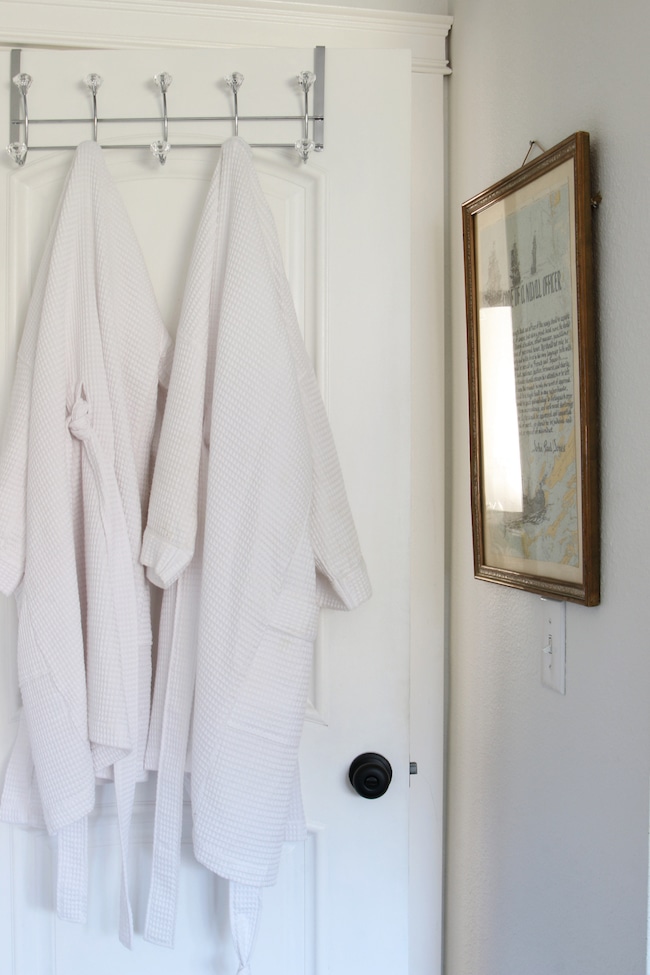 Put Up Hooks
Wall and door hooks will change your life. How can hanging a hook on a wall transform how you live? They help you prevent a pile from forming on the floor or other surfaces like the bed. When your floor and surfaces are free and clear of towels, jackets, dog leashes or even jeans you plan to wear one more time, you'll feel more organized and less stressed out. Add a hook to the back of a door (laundry room, closet, bedroom, bathroom, pantry) or directly on the wall.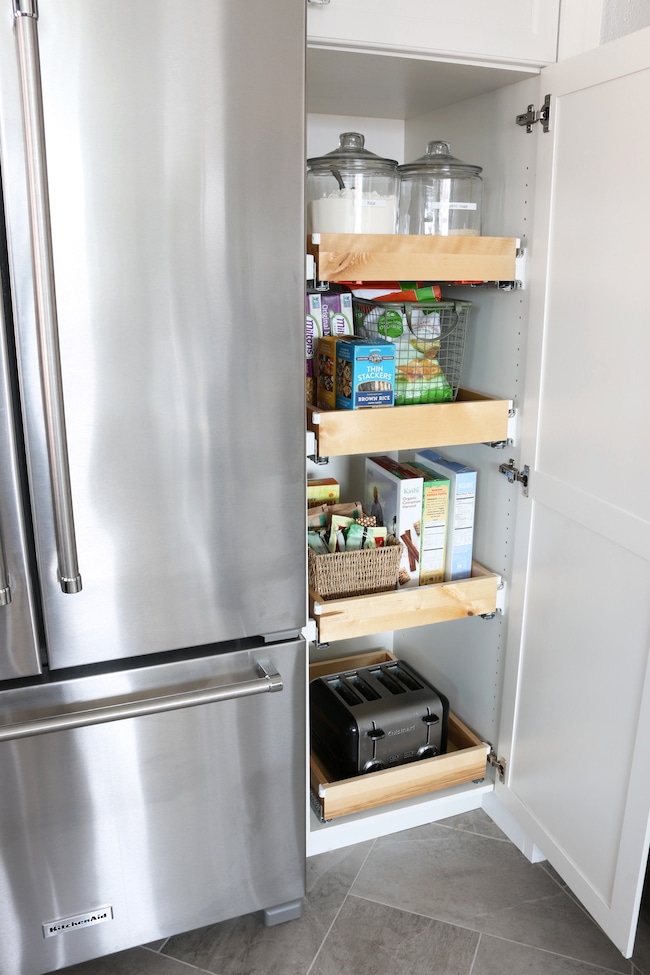 Clear out the Pantry
Throw out any expired food. Add small baskets or containers to corral similar food like grab and go snacks. Fill your pantry with food you feel good about eating!
Click here for more inspiration for slide-out pantry drawers!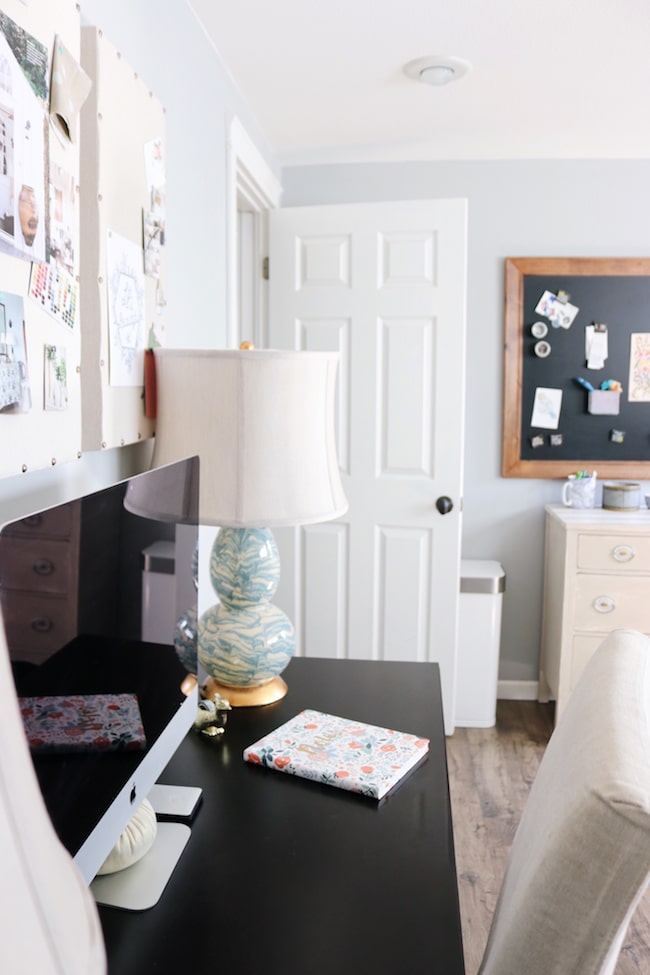 Create a Household Receipt File
Are your household receipts scattered all over the house and overflowing in drawers and baskets? With just 10 minutes, you can eliminate that frustration. Consider setting up a household receipt file in a file box (like this or this one) to keep your monthly or quarterly receipts. Don't put receipts anywhere but the file. Clear the file out periodically and start fresh so only your most current receipts are in the file.
If you really want to eliminate paper clutter, get an electronic scanner for your receipts and discard the paper (unless it is needed for tax purposes).
Recycle and Shred Paper
If you don't have or use a paper shredder or a recycling bin, you probably end up with a lot of unnecessary paper clutter. Avoid a stressful paper pile up by setting up a recycling and shredding station in an easy to access location. Going forward, with just 10 minutes a day, you can shred or recycle a lot of paper.
What other household organizing tasks could be completed in 10 minutes?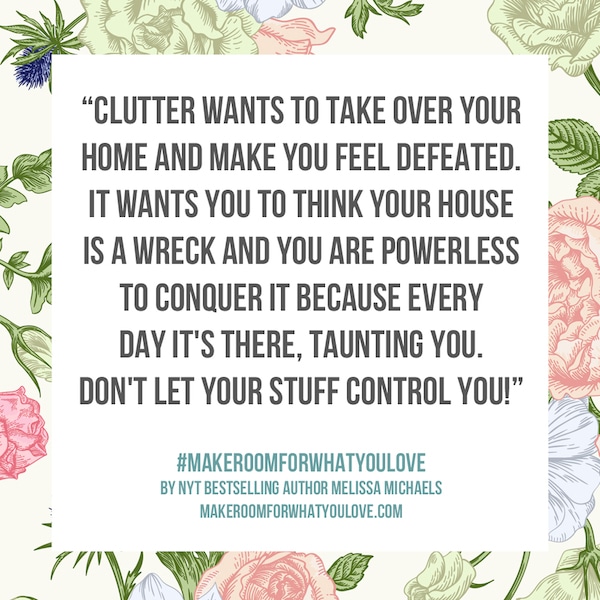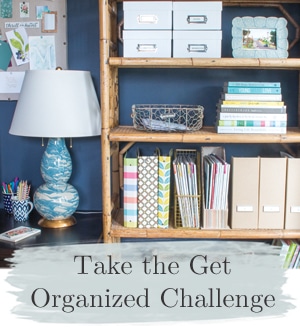 Click here to take the Get Organized Challenge!
Related Posts to Inspire Your Organization:
The Secret to Getting Organized
9 Clever Organizers to Tidy Up Your House
5 Ways to Organize Your Home for a Happy New Year
How to Declutter When Too Much Sparks Joy. (Design chaos syndrome is a thing. Do you have it?)
10 Habits of People with Organized Houses
Simple Organizing and Clutter Confession
3 Ways to Refresh Your Home in the New Year
How to Get Organized in a Small House
How to Declutter Your Home: 5 Daily Habits for a Clean House
Lovely Bathroom Storage Solutions
5 Inspiring Projects to Jumpstart the New Year
10 Livable and Functional Spaces (Organizational Style)
5 Tips to Get Your House Clean + Nurturing the Nest
My Bestselling Organizing Books: