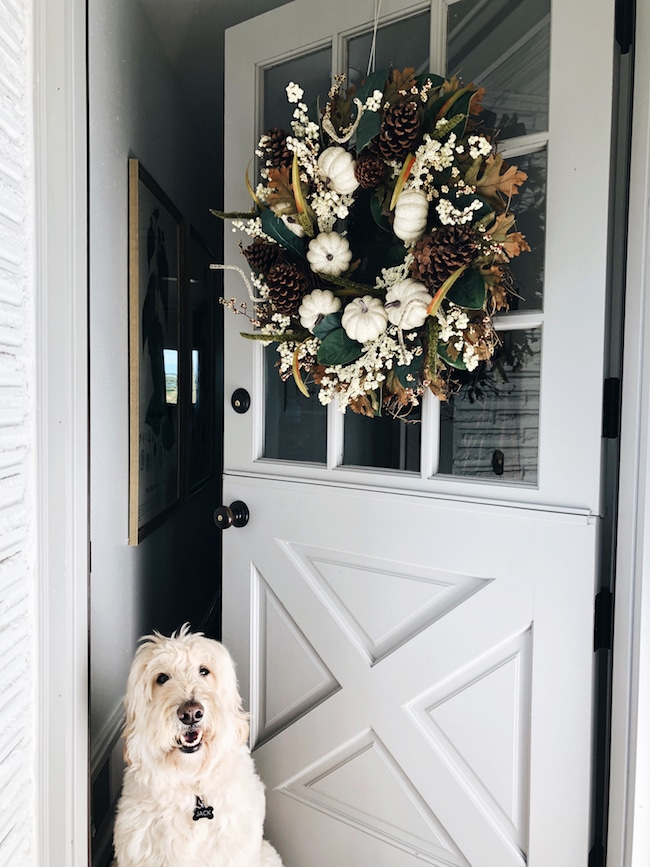 Few decorative elements will make your home feel as welcoming and festive as a seasonal wreath to greet you (and your guests) as you arrive home. Even if you don't do anything else to decorate for a season, hanging a wreath on your door can be enough. It makes a great statement!
Somehow hanging a wreath on the door makes me feel a little more put together and on top of things.
Do you feel that way, too?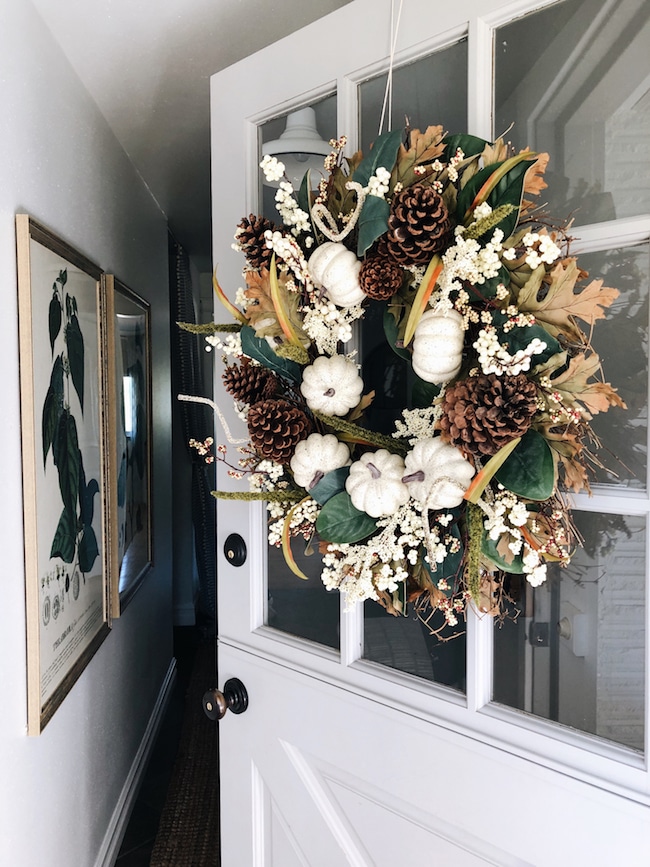 I love my new autumn wreath (it's so stunning! This one is from Balsam Hill, it looks like it is sold out right now but look at their other fall wreaths or even Christmas and winter ones!). It just makes me so happy!
If you are wondering how to hang a wreath on the door (without damaging the door), even one with glass like mine, it's actually pretty simple! All doors are different, of course, so you may find a better way, but here's what I do.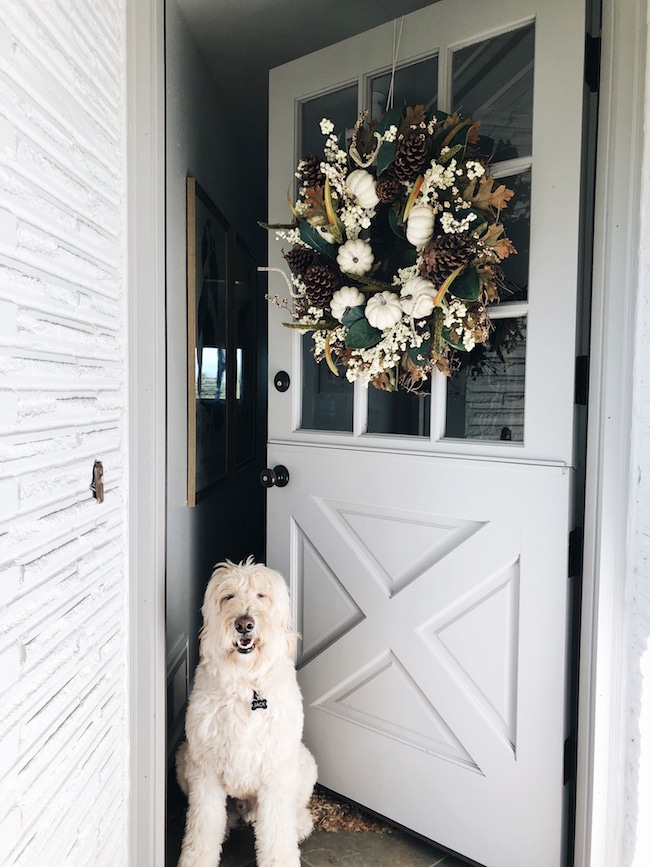 I don't use a wreath hanger, I just use a flat thumb tack (like the type you'd use on a cork board) and some string. Sometimes I've even used fishing wire so it's clear, but regular ol' string or twine works just fine, too.
I forgot to take a photo of this part, but I press the flat tack into the very top of the door itself, so you can't even see it. Then the string is looped around the tack as well as tied onto the wreath. Easy peasy!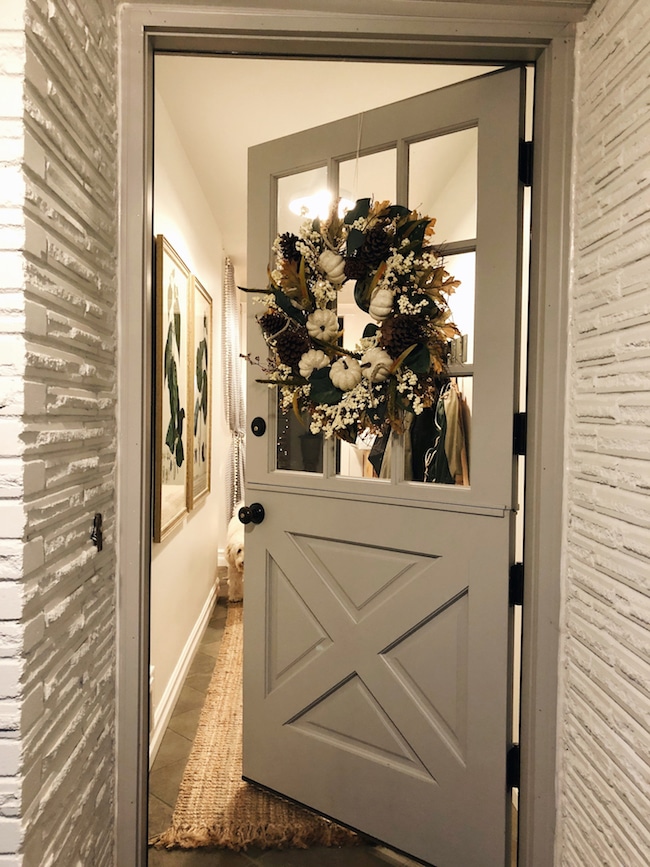 Do you have a seasonal wreath on your door?
* * * * * *
CATCH UP ON THE FALL NESTING SERIES:
The Inspired Room Cozy Fall Shop
Day One: An Autumn Mindset
Day Two: 20 Little Things
Day Three: Warming Up the House with Shutters
Day Four: How to Decorate Your Coffee Table in Any Season
Day Five: Early Fall House Tour
Day Six: Embrace Your Style (and adapt as needed)
Day Seven: Your Fall Morning Routine
Day Eight: Fall Puttering
Day Nine: Simple Ways to Create a Welcoming Fall Porch
Day Ten: Make Your Bedroom a Cozy Retreat
Day Eleven: Fall Home Refresh – 5 Ways to Bring Your Home to Life
Day Twelve: 14 Simple Fall Decorating Ideas
Day Thirteen: 3 Fall Activities for the Homebody
Day Fourteen: Cozy Things with Tassels, Textures, and Trims
Day Fifteen: Sweater Weather: Tips for a Warm & Cozy Home
Day Sixteen: TODAY!
* * * * * * * * *
Wreath: Heirloom Pumpkin & Magnolia Wreath from Balsam Hill
White Ceiling Lights: Barn Light Electric / Benjamin® Union Porcelain Stem Mount Light / White Finish / Flush Mount / Mounting Finish: Same as fixture (white) / No Cage
Botanicals are Ballard Designs but sold out, find similar options here
Jack the Goldendoodle (do you follow him on Instagram or Facebook?)
The Inspired Room on Instagram