Remember when I said that hospitality and joy are not cancelled and that we should decorate our front porches? I'm reporting back in that I decorated mine! It's simple but it makes us happy (and hopefully makes the neighbors happy, too). It's amazing what a copper pot of bright mums and some pumpkins can do to lift your spirits, you know what I mean?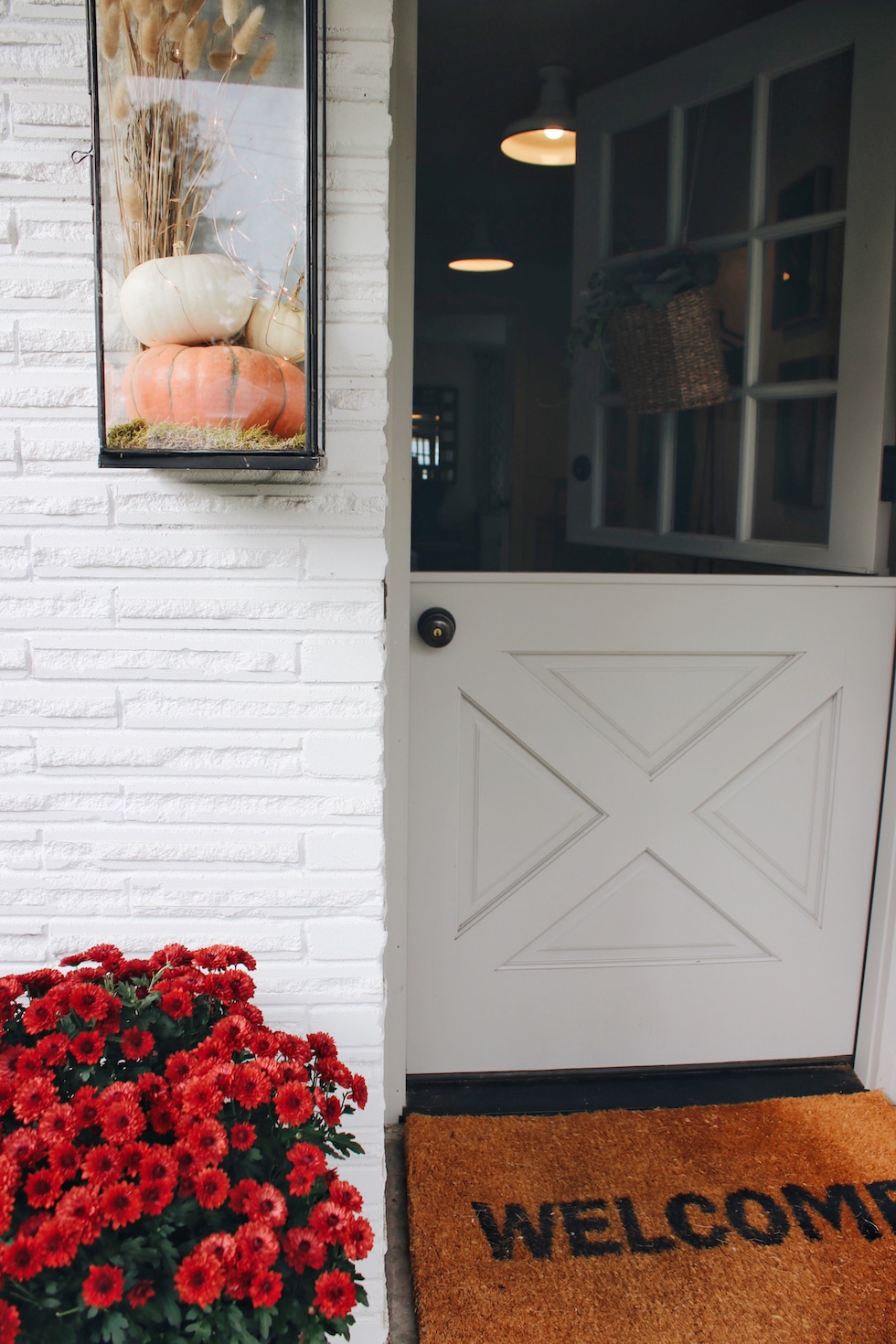 It was fun to create a mini-fall display in my porch lantern with a few small pumpkins, some wheat-like foliage called "bunny tails" and some copper wire string lights. (All sources are linked at the bottom of the post!)
Our porch is little so we don't have much room for decorative elements, but I like to keep things simple and affordable anyway!
The color of these mums is GORGEOUS!
I even put together a little door basket with a few plants.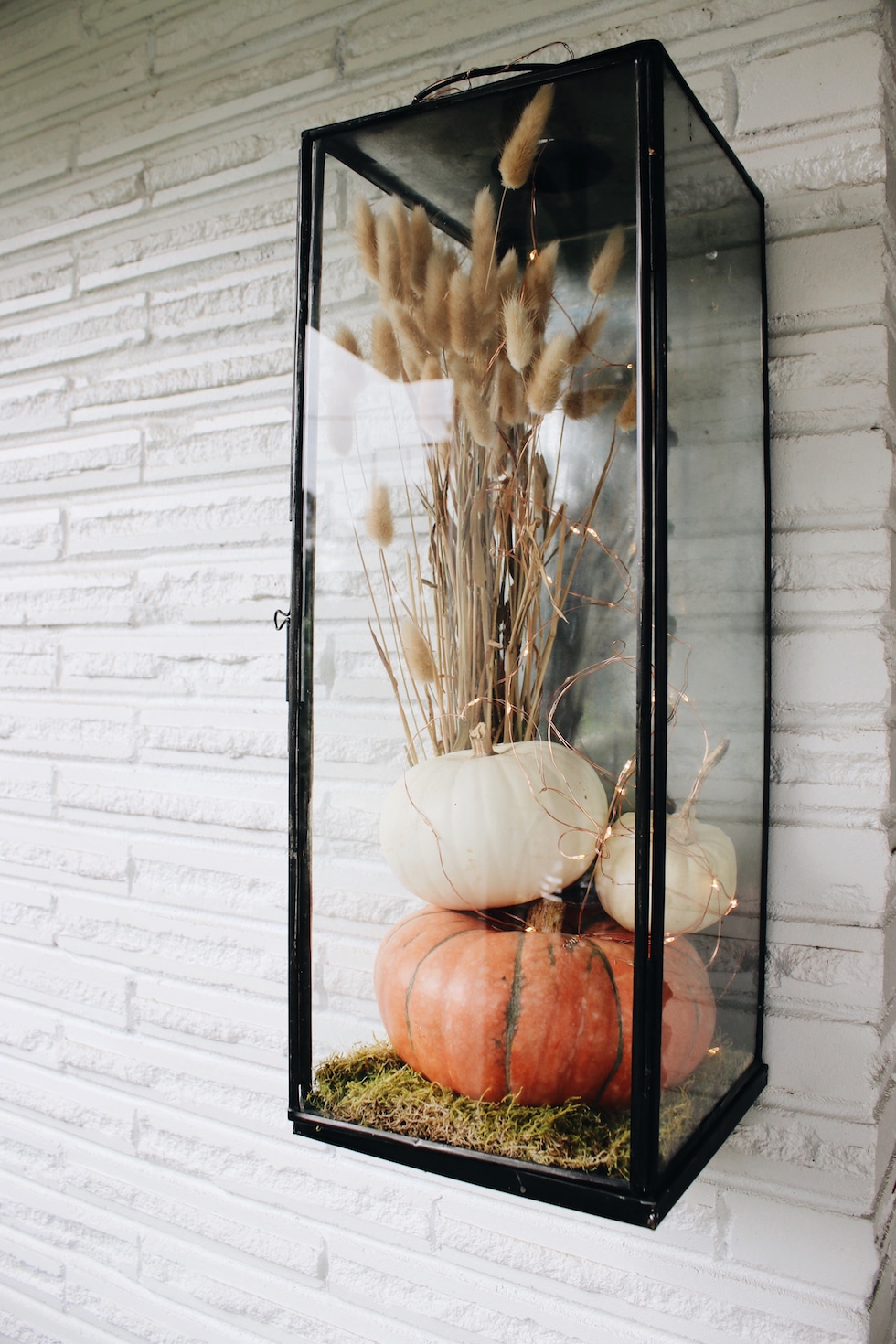 The lantern looks so cute at night, too, although I wasn't able to get a good nighttime pic to show you yet.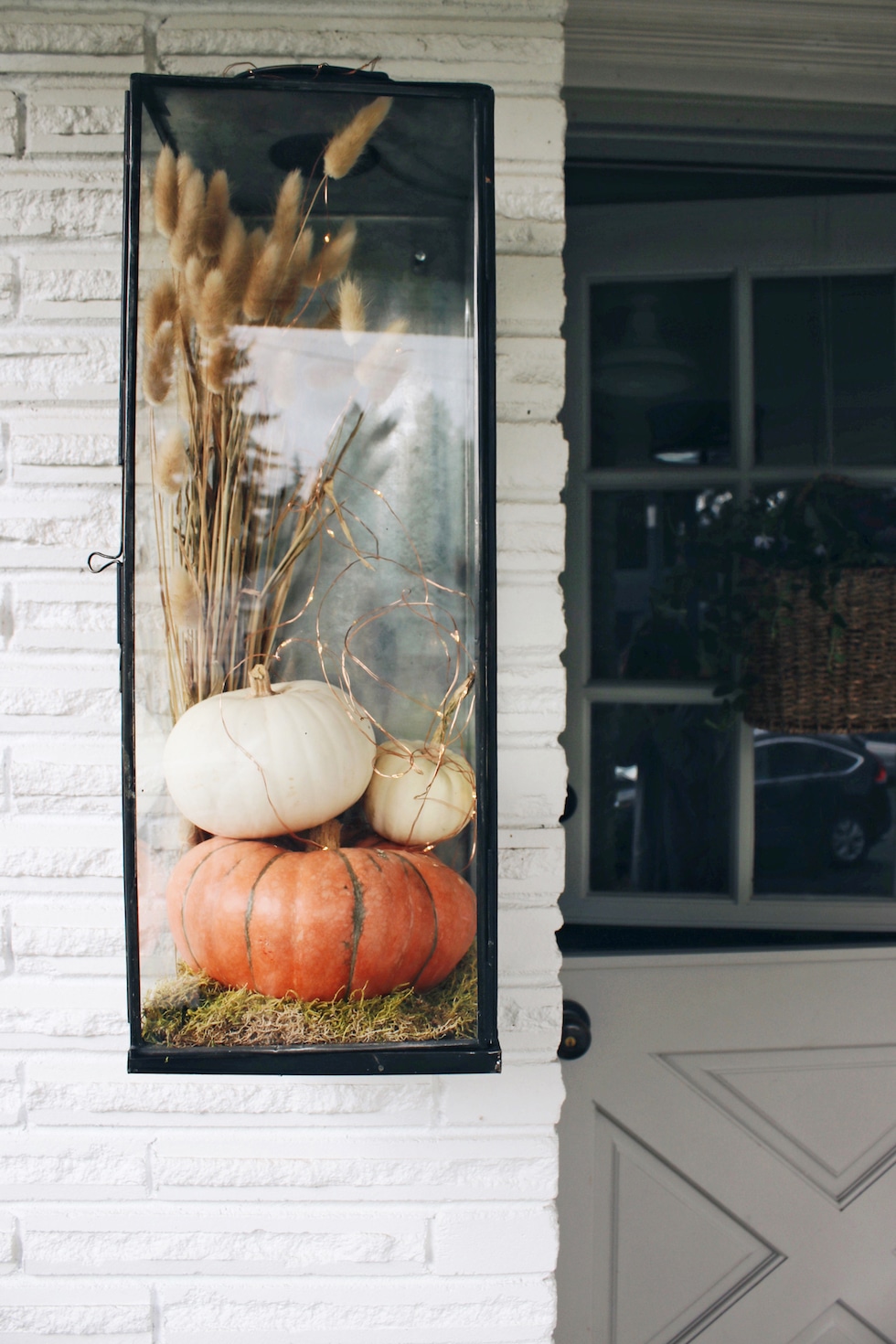 Did you decorate your porch this year? I'd LOVE LOVE LOVE to see it!
– Tag me on Instagram @theinspiredroom (I love sharing posts sometimes when you tag me!)
– Or share it in The Inspired Room Community Facebook group (it's free!).
I'd love to see your lanterns, ideas and inspiration all year round.
Happy fall nesting!

Lantern Sources:
My exact lantern from here is sold out right now, but here are a few similar options below! Mine had a mechanism that allowed us to hang it directly to the house but you could hang any of these up with a lantern hook.
Brass Wide Neck Lantern (shown below, I love it filled with so many pumpkins with these recycled pumpkins mixed in!)
Square black lantern (shown below)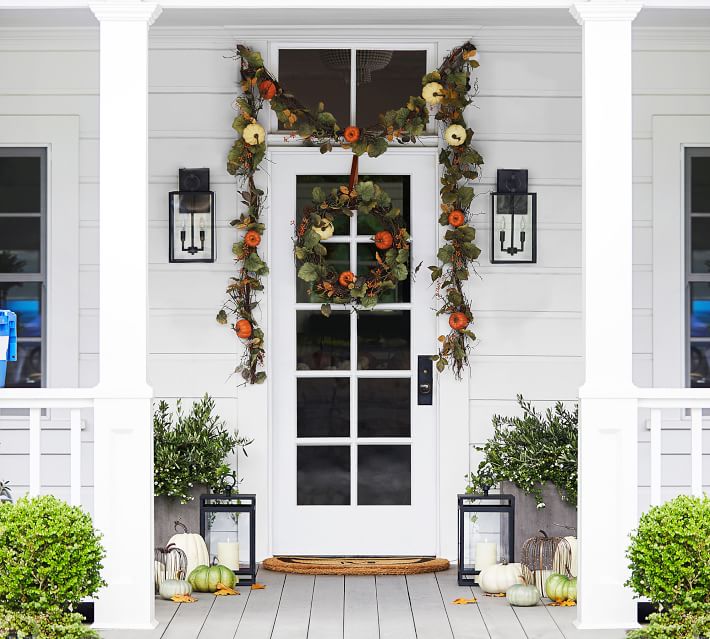 Curved black lantern (shown below)
I shared more styling ideas for lanterns in this post.
More Sources:
Door basket (we got the large)
Copper battery operated string lights with timer / remote
Similar doormat (yay you're here)
Wheat / bunny tail fall foliage
---

---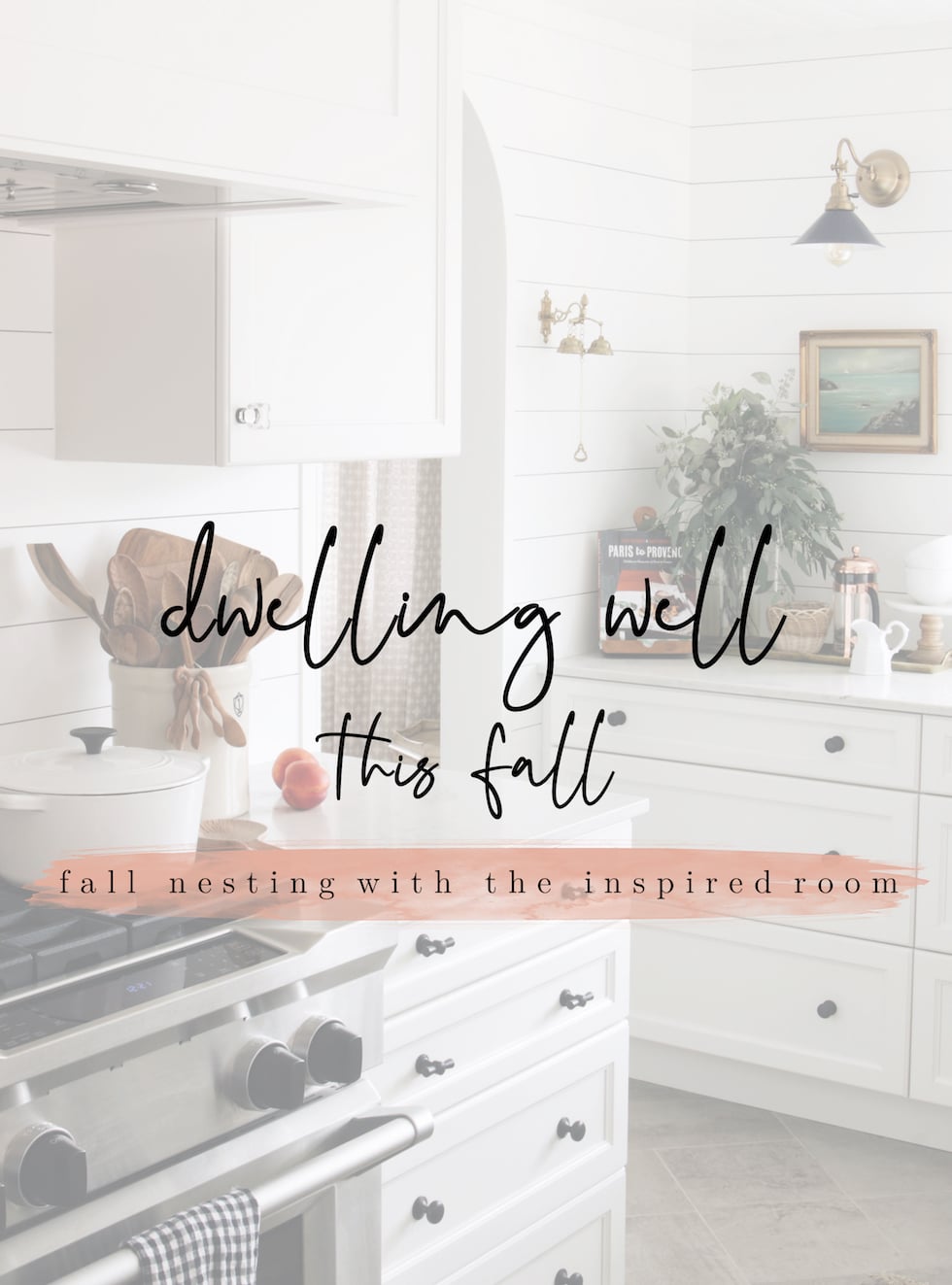 Catch up on my 2020 Fall Nesting Series:
Tips to Decorate Your Fall Living Room
My Favorite Fall Decor in My Cozy Fall Shop
14 Ideas for a Cozy Fall Kitchen
Make Your Home the Coziest It Can Be (3 Take Away Tips)
Cozy Self-Care Corner Must-Haves
Four Essential Home Making Practices for Every Season
How to Decorate with Faux Fall Foliage
Hospitality and Joy are Not Cancelled (Decorate your Porch)
Inspired By: Built-In Bookcases

How to Make Your Home Smell Cozy and Inviting
How to Create a Memorable Fall Home + Cozy Diffuser Blends
The Best Gluten-Free Dutch Baby Recipe
The Most Regrettable Decorating Mistake You Can Make