As we are still savoring these last few days of the holidays with our family, I thought it would be fun to round up some of my favorite blog posts and home projects from 2019!
2020 will be an extra creative and productive year around our home! I'm SO excited! We've been slowly transforming this house from a basic 1950s rambler to a modern coastal style home for just over four years now. In many ways I feel like we are just getting started on the fun stuff (even though we have come a long ways and are happy with the progress we've made!).
We have so many changes, plans and projects for this year! If you haven't yet subscribed to the blog, you'll want to head to the right side bar (where it says "send to your inbox") and put in your email address so you won't miss any new posts!
In the meantime, enjoy this look back at some highlights from 2019 and catch up on some of the inspiration and posts.
Thank you so much for being here. Your encouragement and comments continue to make it so fun to share my home, ideas and life with you. I read each comment and email! I am always so happy to hear that the encouragement and ideas shared inspire you to be happier with your home, too!
Our Home Projects + Makeovers: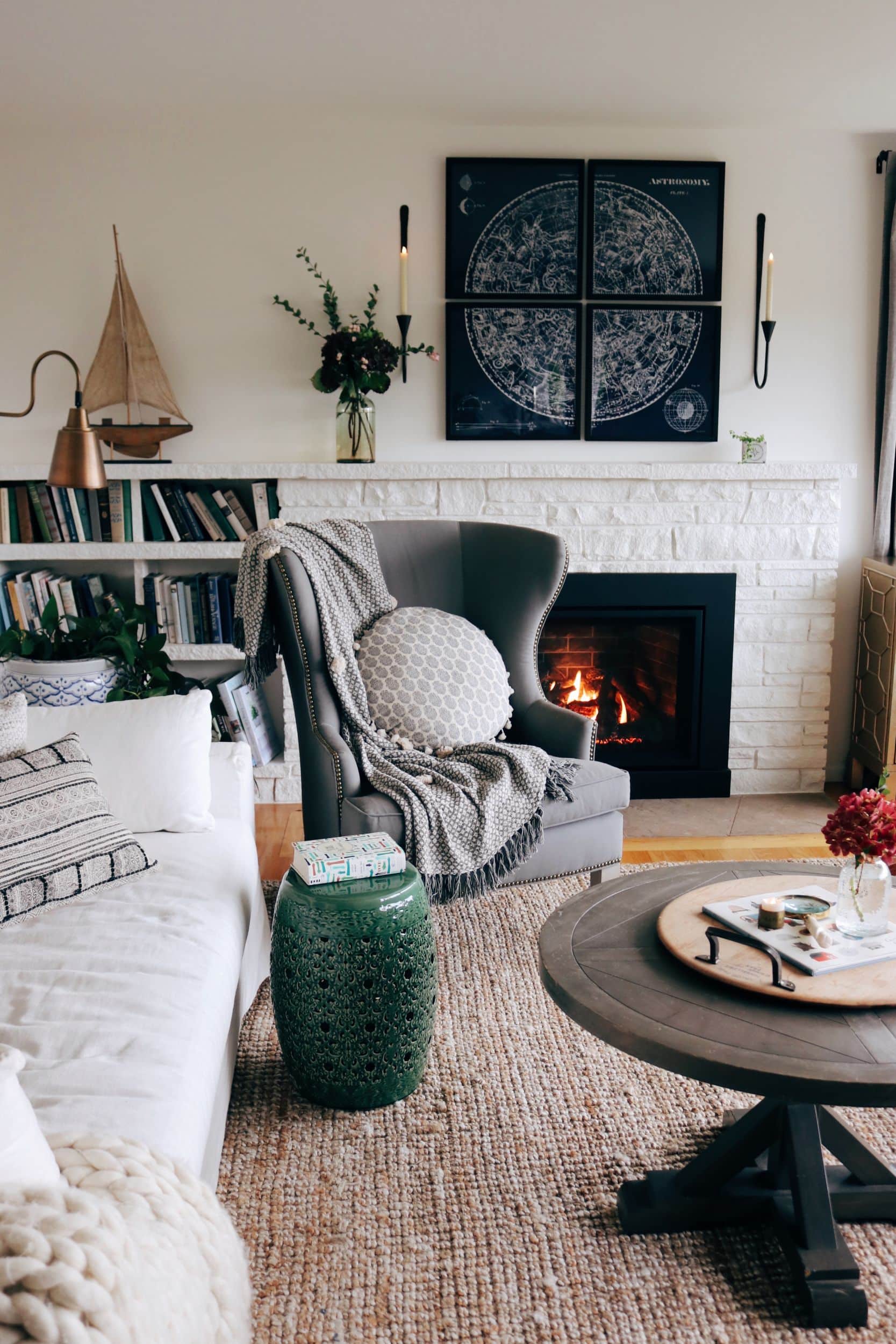 Our New Fireplace Insert Reveal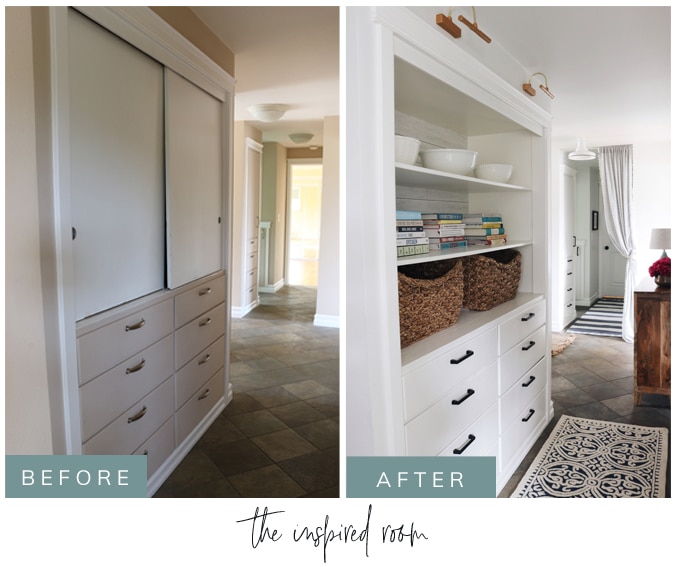 Our Hall Cabinet Makeover with Battery-Operated Library Lights and Removable Wallpaper
Changing a Square Door to an Arch: Before & Afters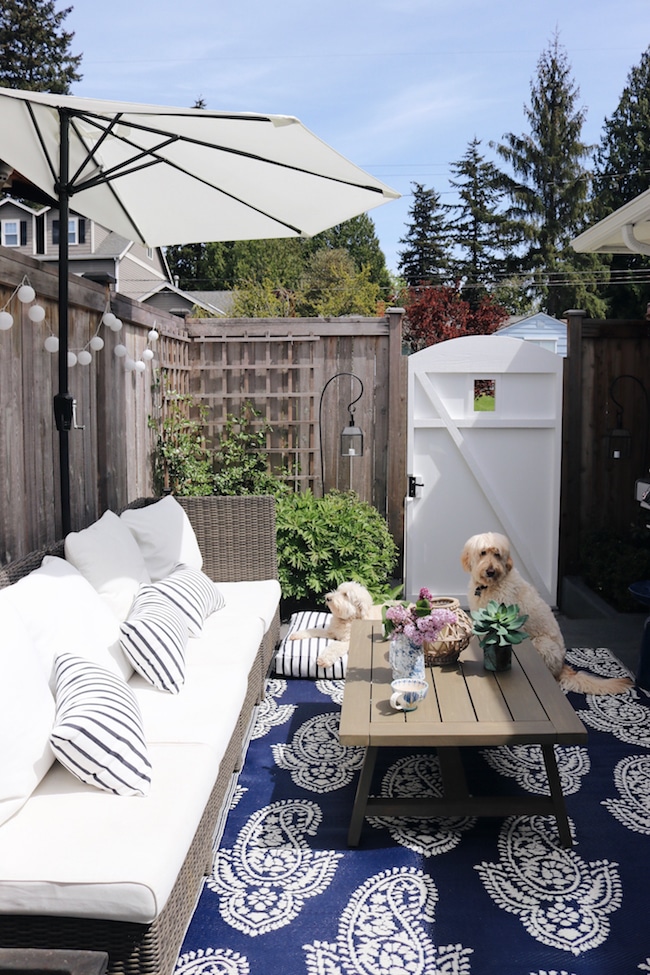 Our New Linen Slipcovered Sofa in the Living Room
My Use What You Have Home Office + Painted Wood Shutters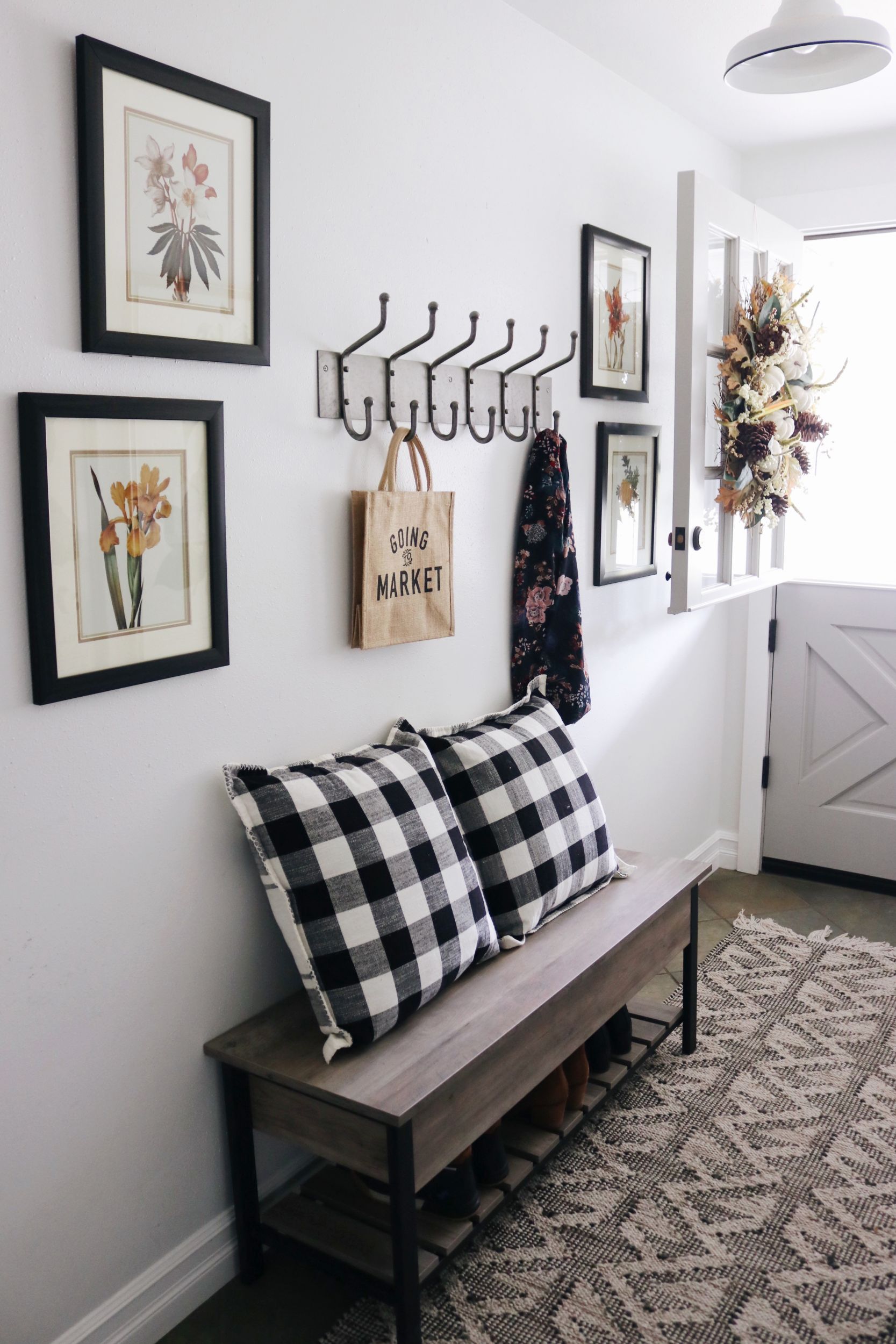 Our White Picket Garden Gates + Autumn Hydrangeas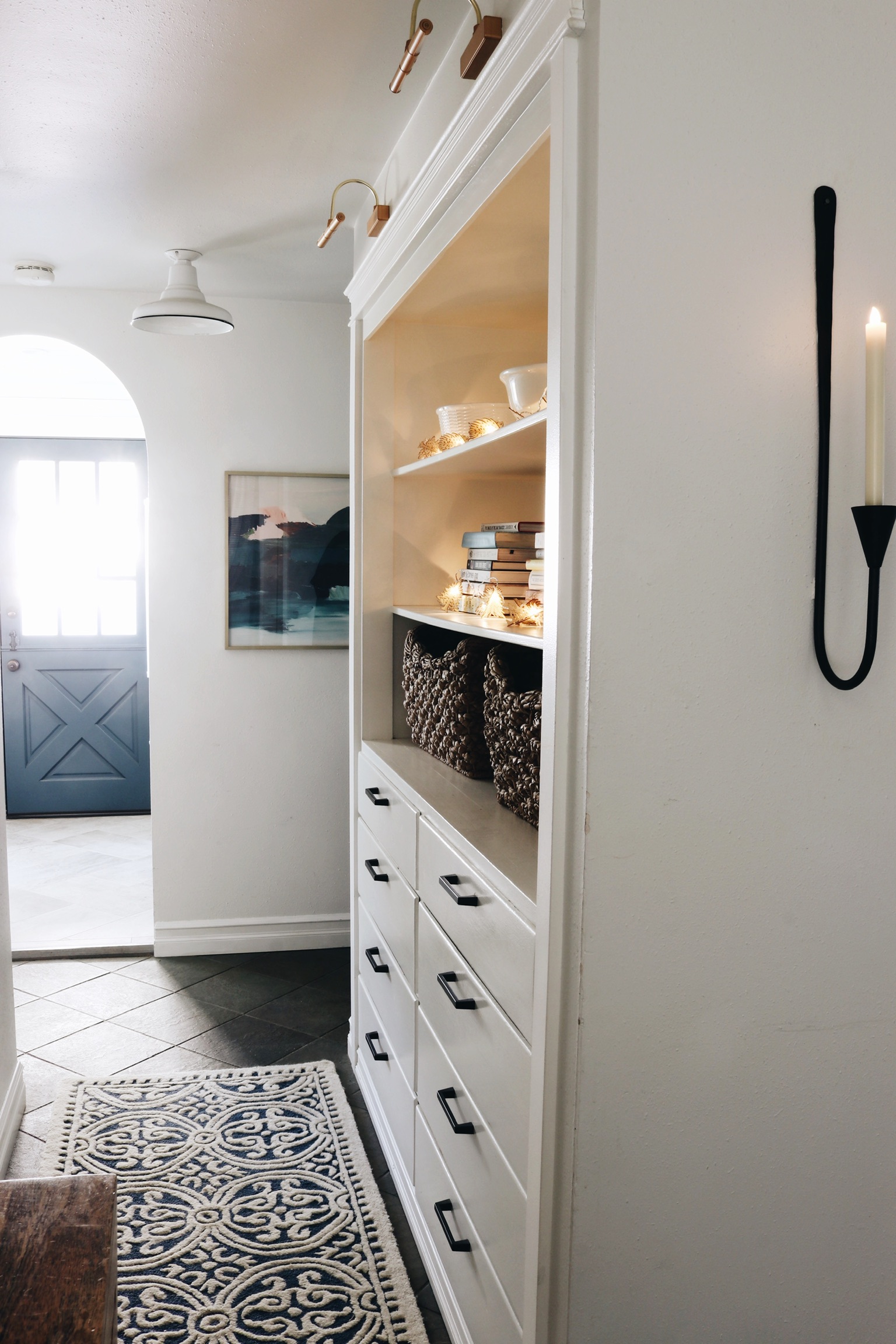 New Hallway Art + Home Style Saturdays
Our Winter Dining Room + Festive Tablescape
My Summer House (Dining + Guest Room Update)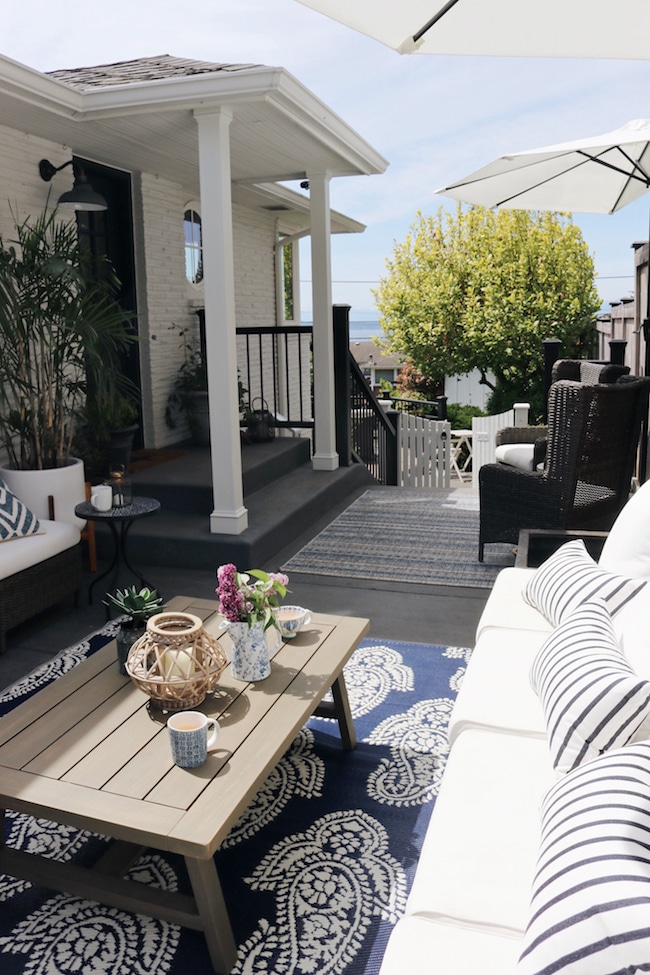 Spring in Our Outdoor Oasis: Our Side Patio Makeover
DIYs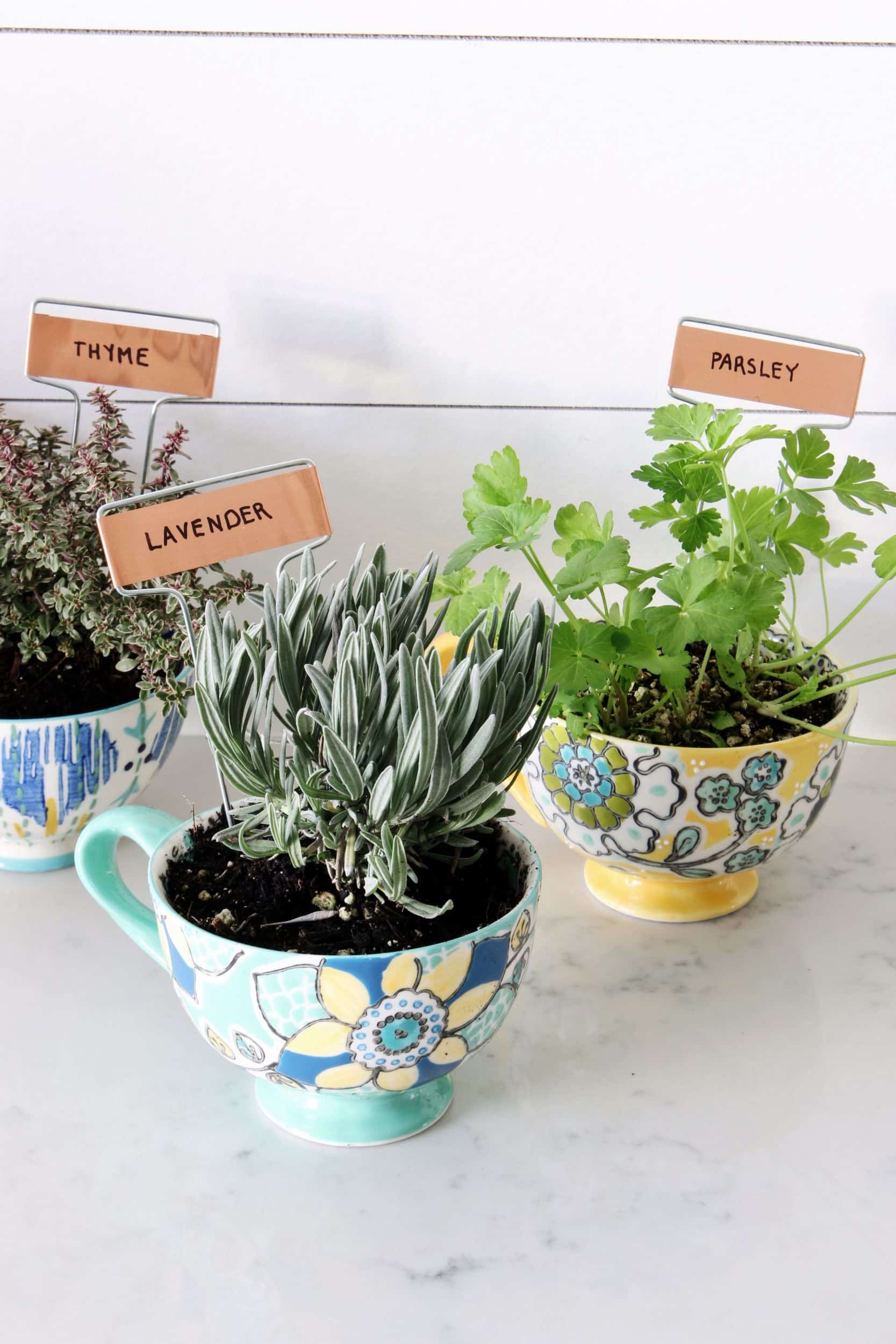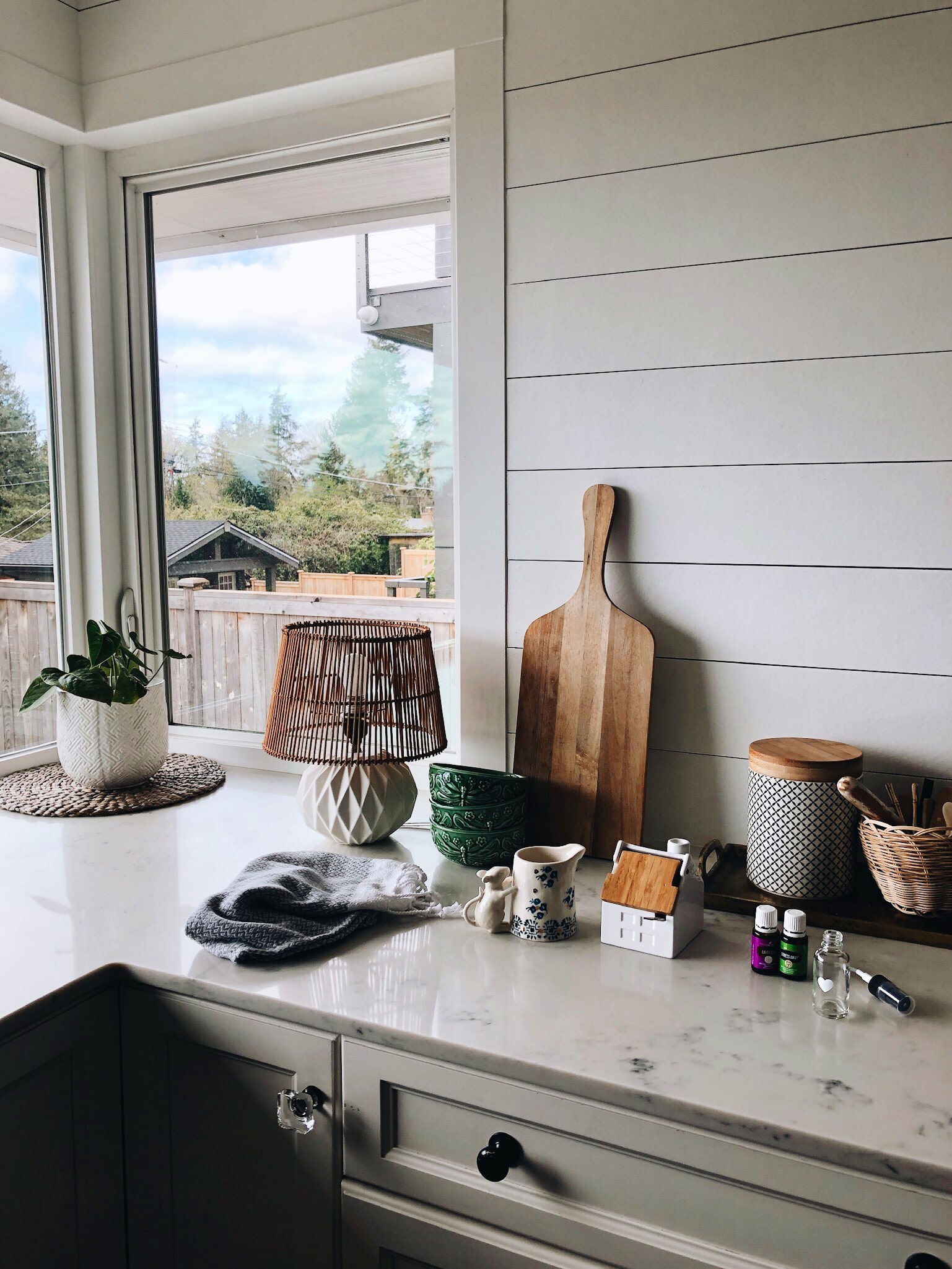 Signature Home Scents: DIY Lavender Vanilla + Lime Linen Spray
Diffuser Blends
Cozy Diffuser Blends + Why I Quit Candles
My Anthropologie-Inspired Diffuser Recipes
Home Decor Inspiration:
10 Small Space Decorating Mistakes
5 Budget-Friendly Design Takeaway Tips
How to Add Cottage Character to Your Home Over Time
7 Reasons You Don't Love Your Bedroom (+ How to Fix It)
How to Spark Joy with Your Decorating Style
Round-up of my best kitchen design tips
How to Make Your Home Feel Warm and Cozy
Create Your Happy Place at Home
Courtney's Seattle Studio Apartment Tour
10 Tricks for Budget-Friendly Decorating
8 Important Things that Might be Missing from Your Home Decor
Easy Tip to Cozy Up Your Kitchen This Winter
5 Ways to Bring Cozy Hygge to Your Home
Tour a Dreamy Beach House in Seabrook
Cozy Beach House: Get the Look
Outdoor Cushion + Rug Care Patio FAQ
11 Tips for Choosing the Perfect Sofa ( + My Faves)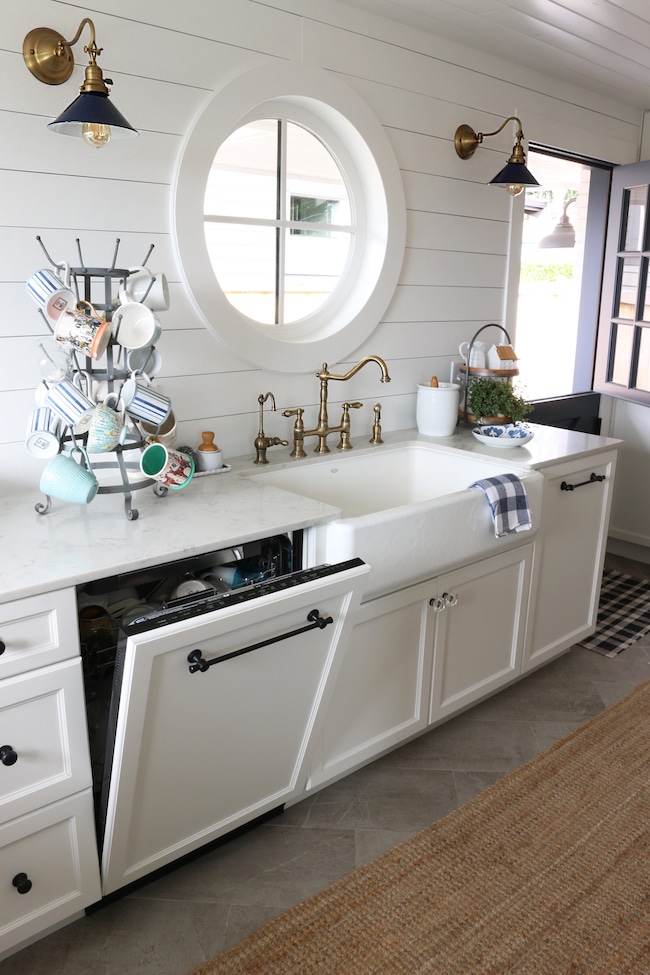 Kitchen Remodel Tip: Panel-Ready Dishwasher
10 Gadgets that Make Our Life Better
A Home That Tells Your Heart's Story
Organization and Cleaning Posts:
9 Clever Organizers to Tidy Your Home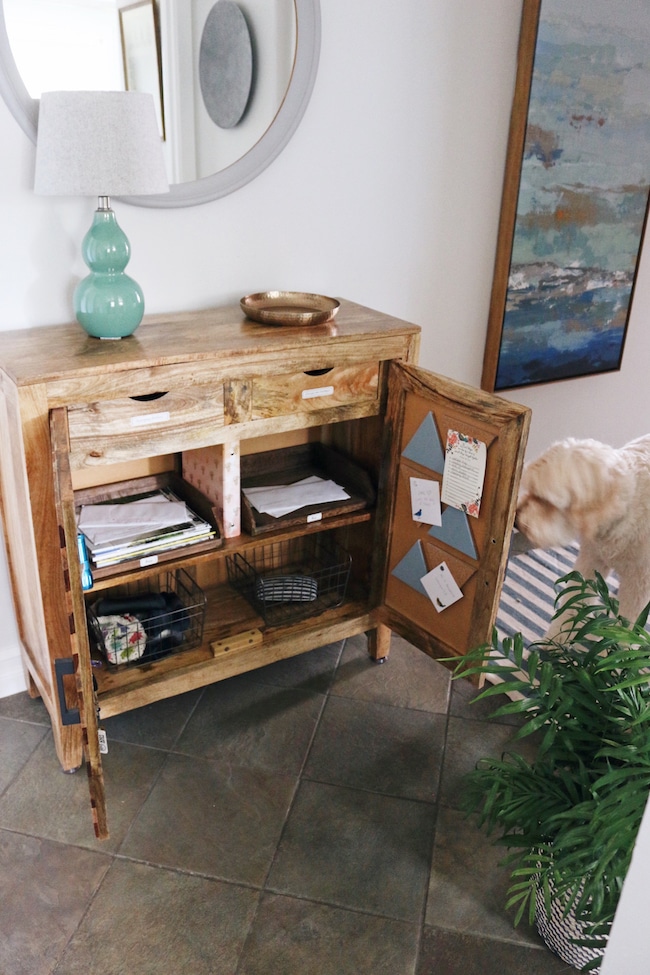 DIY: A Free Standing Cabinet Command Center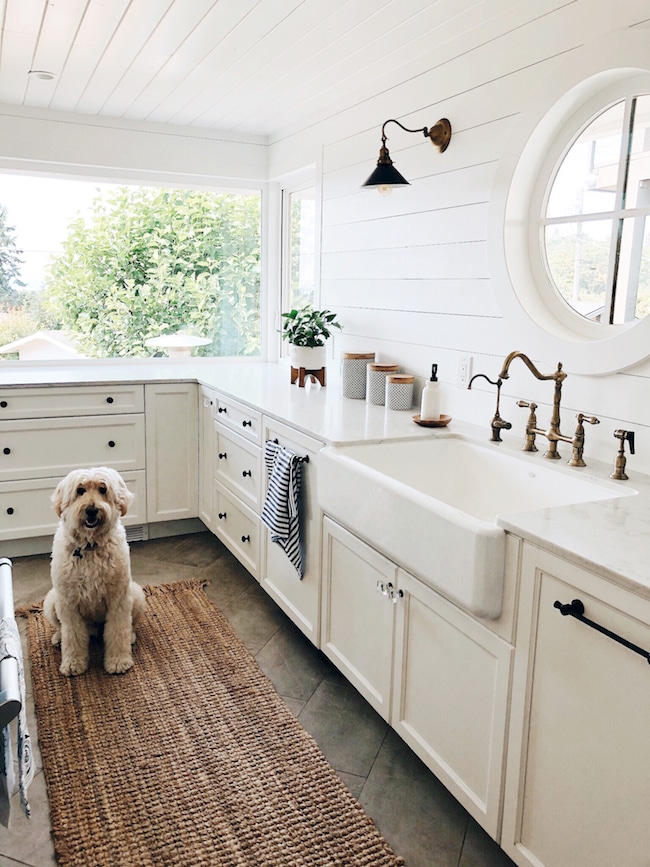 How to Clean a White Sink: 3 Secrets Without Harsh Chemicals
My Best Secret for Making Cleaning Spark Joy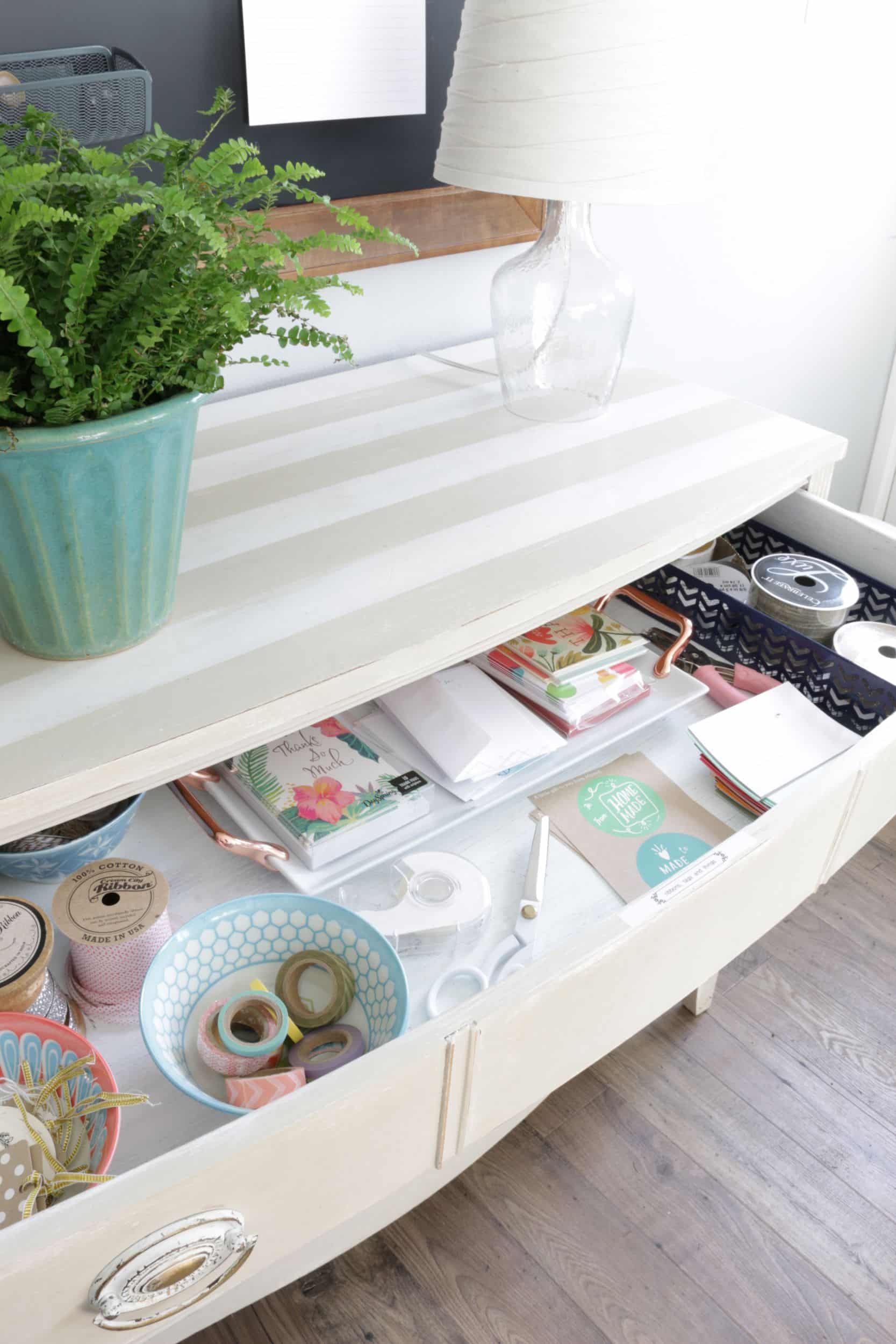 Happy Drawers: Simple Organizing Ideas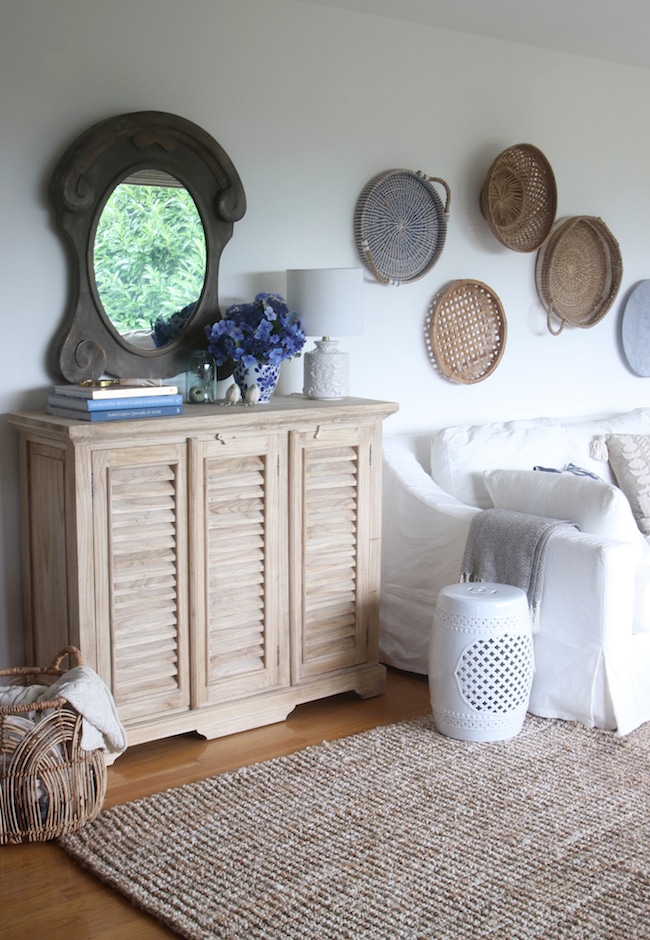 Small Space Tips and Stylish Seasonal Storage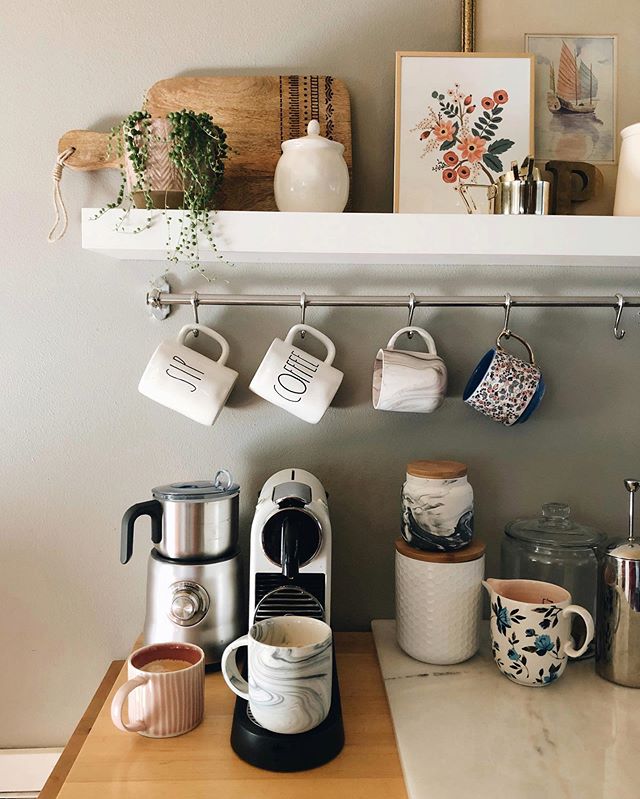 How to Create a Cozy Sips Station + Mug Roundup
Decorating Blogger Q+A and My New Book: But Where Do I Put the Couch?
Habits + Daily Routines:
The Best Way to Start Your Day
4 Ways to Create a Life-Changing Restful Nightly Ritual
4 Ways to Wake Up On the Right Side of the Bed
Wellness + Life Encouragement:
Dwelling Well Journal + Health Update
Why Dwelling is the Most Important Book I've Written
12 Ways to Slow Down and Savor Life + Free Watercolor Quote Printables
A Simple Life in 2019: Lessons from Jack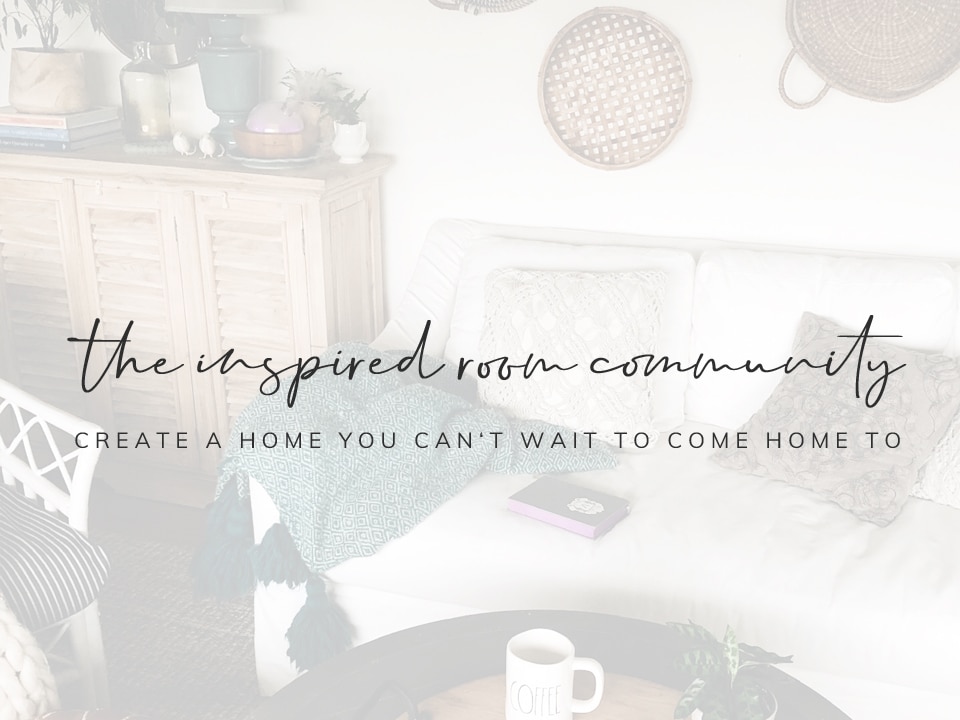 Join The Inspired Room Community (free group for you!)
Empty Nester Posts:
Serendipity and Dream Home Dwellers
Dwelling: The Heart of the Homemaker
Life + Home:
Using My Instant Pot for the First Time